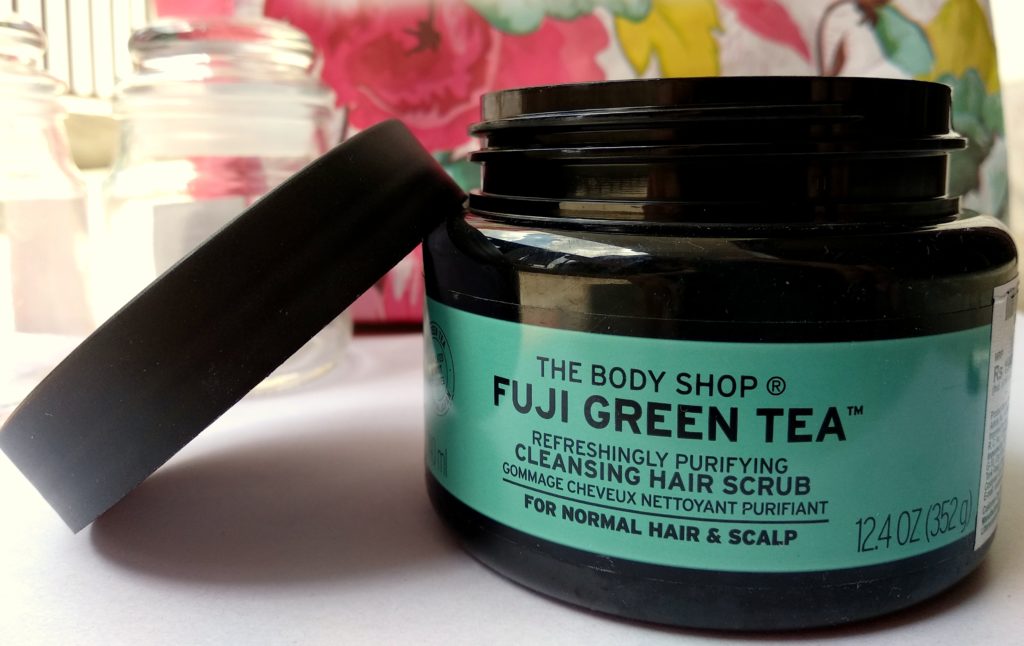 You heard it right! It is a Hair scrub!
Welcome back, everyone.
I am back with some more exciting information. This time one of my unusual find – The Body Shop Hair Scrub.
Whenever I had itchy scalp, especially during humid weather, I used to wish that there was a hair scrub also, just like you numerous options of skin. When I found this one, it seemed quite intriguing. I was thinking, does it contain small beads, but if it does then beads will get stuck in hair. After all the thought struggles in my mind, I decided to buy it and so it is here.
About the product
The Body Shop Green Tea Hair Scrub shampoo blends Japanese green tea, mint menthol, salt crystals, and Community Trade honey from Ethiopia.
Price – Rs. 1995/- for 240gm
This is another unique product of The Body Shop Green Tea Range. The shampoo coming in jar container makes sense because it is a thick paste with uneven granules. A small quantity, 1/2 teaspoon scrub shampoo is good enough to deep clean your scalp and hair. The second application is not required. One needs to massage onto the scalp to help stimulate blood flow and whisk away impurities like dust, smoke, sweat and styling residue. As you start massaging the granules gradually melt away & clean all the impurities.
It smells very fresh, Suitable to all hair types: oily, dry, straight or curly. It's an investment. Yeah, it is expensive but worthy.
Rating:
Have you tried anything from The Body Shop Fuji Green Tea Range? Share in the comments.
You may also like