There are myriads of hair brands in the market running on the universal slogan of shiny, healthy hair but only a few give the expected result. As you grow older the quality of your hair starts to decrease although factors like aging are uncontrollable. However, keeping a strict diet regime can keep your hair intact with better improvement in hair quality and hair growth. Of course, diet, genetics, and hair texture play a pivotal role in hair growth but adding a few essential food elixirs for hair can boost your hair follicles. In order to get closer to your dream, try to add the following foods for hair growth as well for healthy, strong hair.
Here are the best foods for hair growth-
Eggs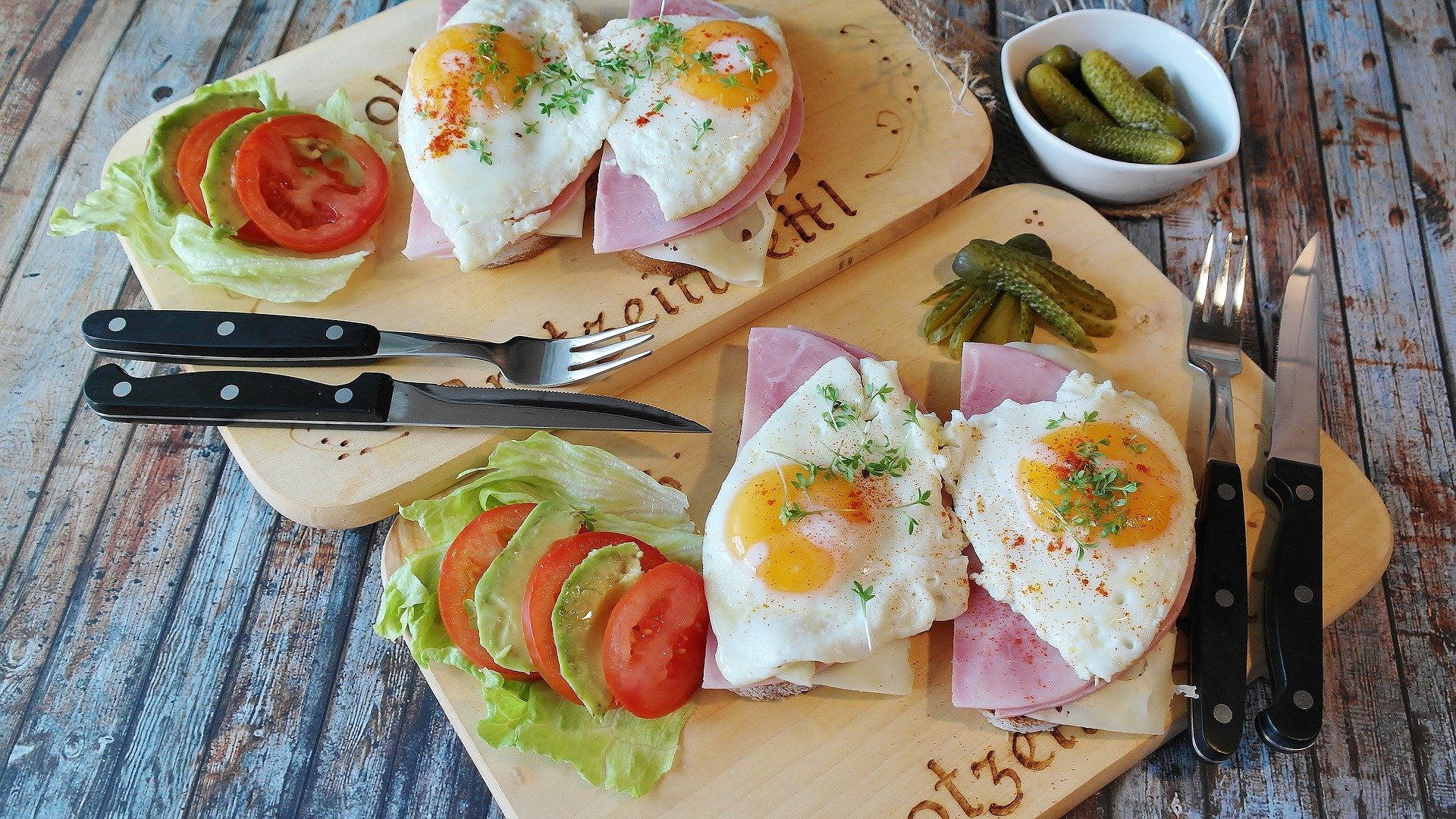 Eggs are full of protein and essential vitamins and minerals required for hair growth. Always remember to eat the yolk, it has the most vitamin D than any other food option. Eating protein daily is very important not only for hair but also for eyes as well as skin. Additionally, eggs are rich in biotin responsible for the production of keratin- a type of hair protein that promotes hair growth. This is the reason why a lot of brands market their biotin supplements or keratin-infused hair products. But none of them will match the standard of naturally driven biotin benefits. 
Spinach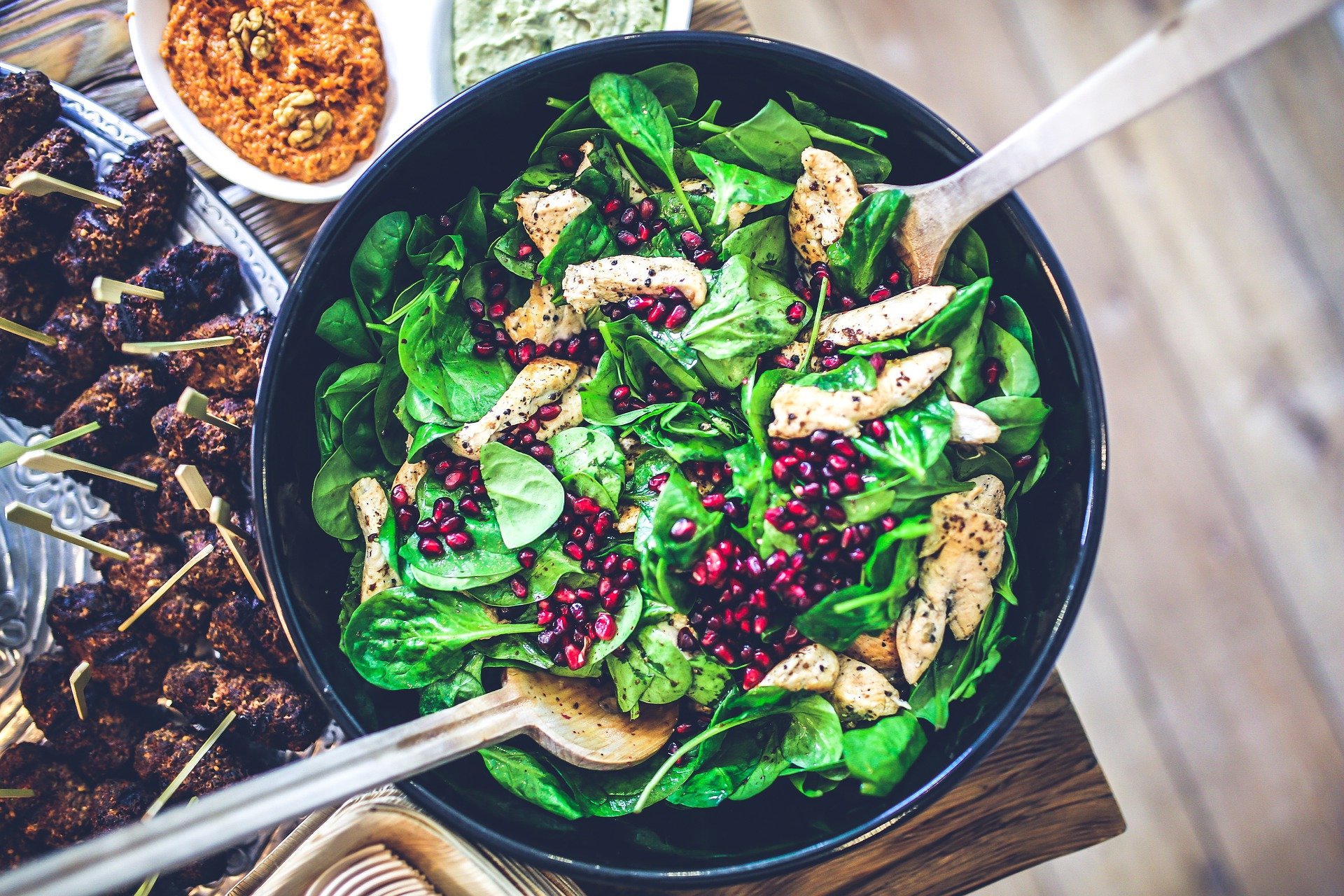 Spinach contains vitamin A that keeps the scalp moisturized and healthy. Besides that, the green leafy vegetable contains nutrients like folate, iron beneficial vitamins like C and A.Not to mention spinach is also rich in antioxidants properties that prevent hair from damage and provides essential nourishment to your hair and scalp.
Fish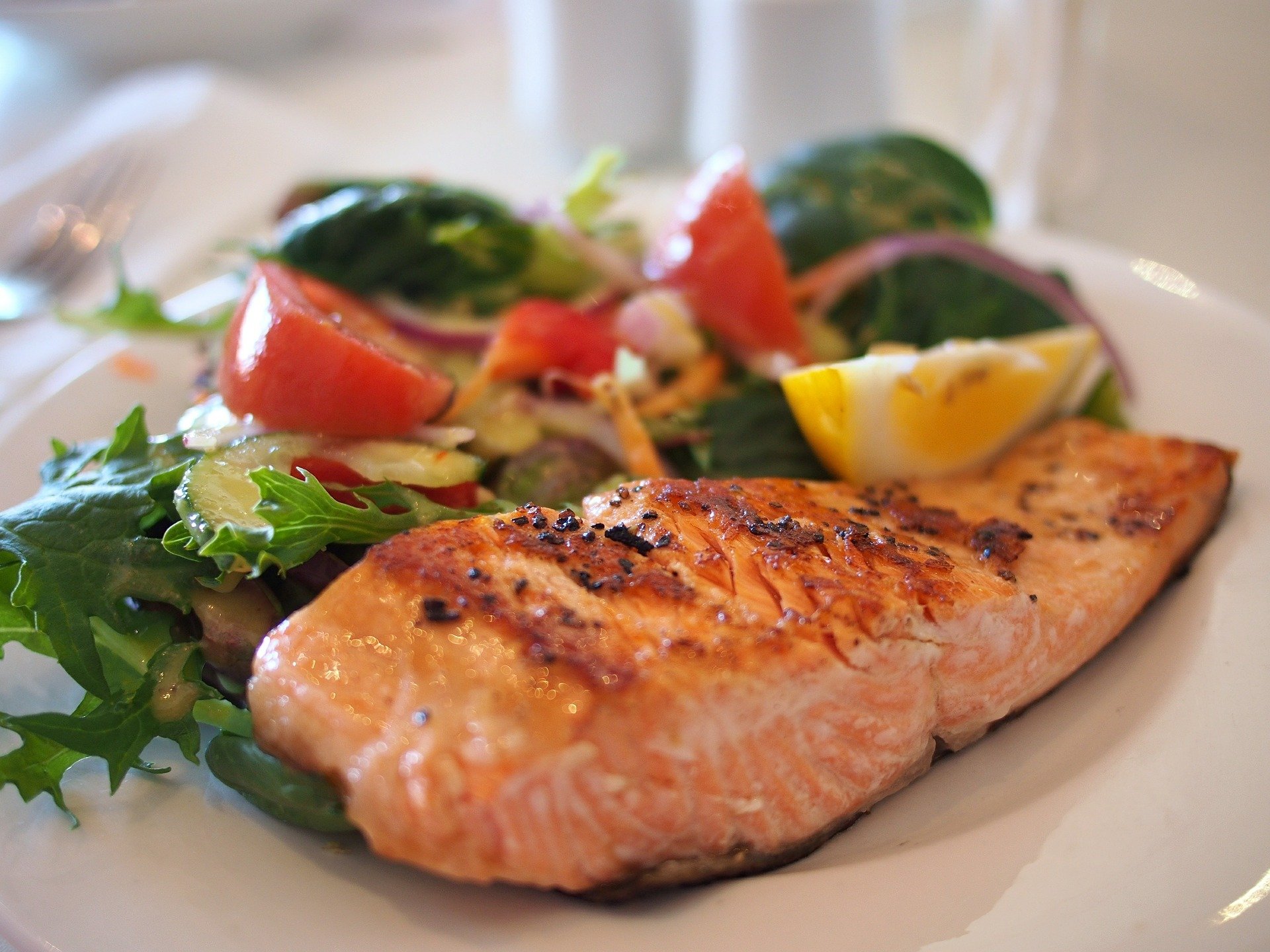 If you are non-vegetarian then you surely would love to dive into this delicacy. Fishes like salmon, herring, and mackerel have high content of omega-3 fatty acid required for hair growth. A study done on omega-3 fatty acid found out that women who were consuming fatty acid had a significant impact in reducing hair loss. Fishes are also packed with protein, vitamin D3, B that promotes hair growth. Fishes are considered to be the best food option to grow your hair faster.
Nuts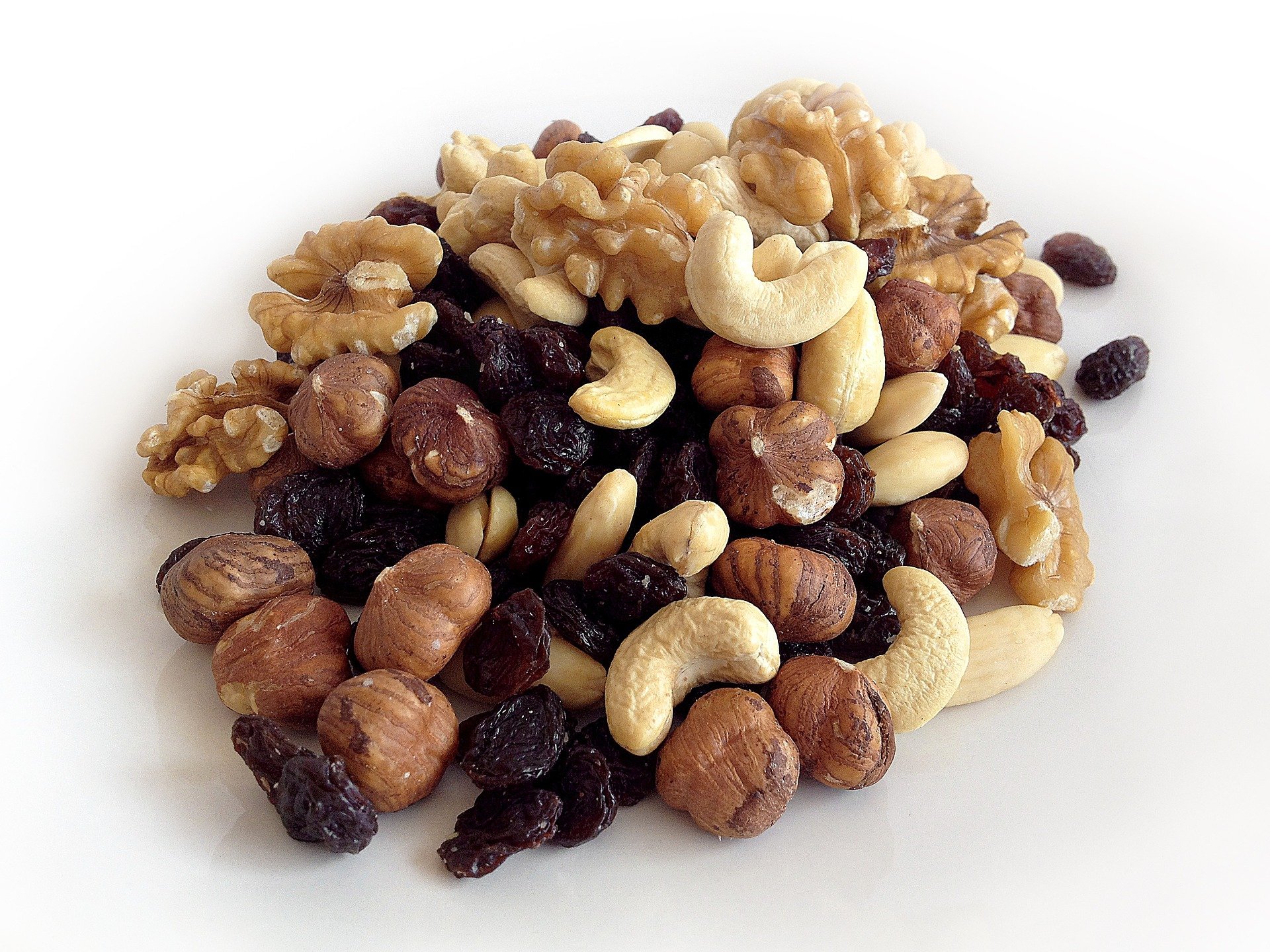 Nuts are convenient, easily available and undeniably taste good. Besides hair growth, nuts are also known for their anti-inflammatory properties that lower the risk of heart disease. An ounce of almonds contains 37% of vitamin E that is very important for your hair. Always remember a nutrition-rich diet is a key to a healthy lifestyle. You become what you eat.
Sweet Potatoes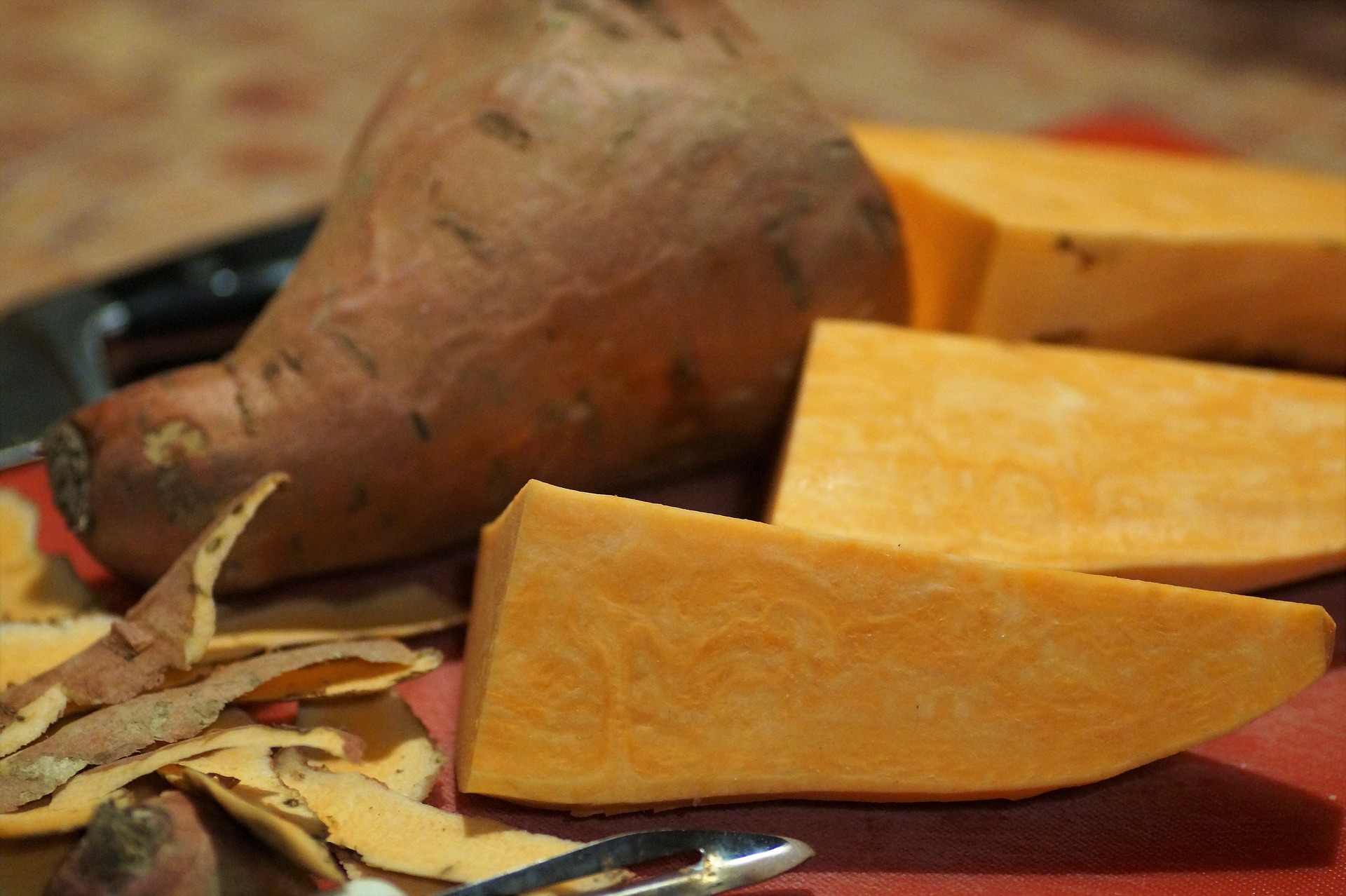 It is that time of the season again,the time to get our hands on baked sweet potatoes along with the smell that lingers throughout your house. Most of us are not aware but sweet potatoes are a great source of beta-carotene (Vitamin-A). A single sweet potato can give you four times of vitamin-A than any other source. Researchers have found that beta-carotene promotes the production of sebum, which keeps the hair healthy and strong. 
Oatmeal
Oatmeal is rich in fiber, zinc, omega-3 fatty acid as well as a polyunsaturated fatty acid. For those who are looking for a vegan option for omega-3 fatty acid then this is your go-to food option. Consuming oatmeal as breakfast can stimulate thick, strong and healthy hair. Besides you can create a variety of dishes with oatmeal as per your preference.