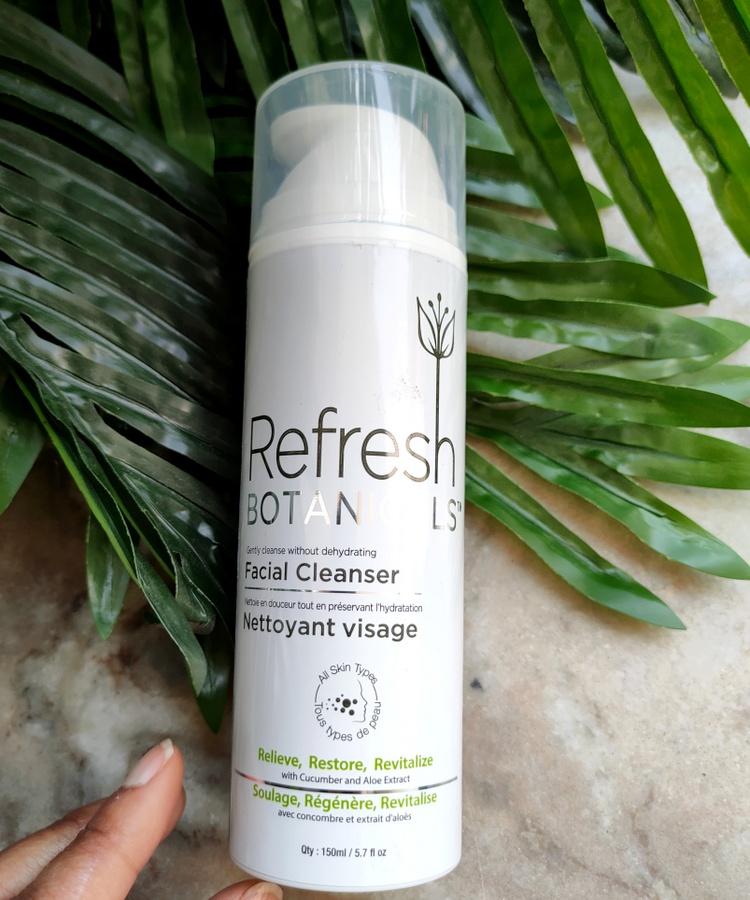 Price – Rs. 1599 for 150 ml
What is it
A mild natural cleanser for acne prone skin, removes impurities and makeup without drying the skin. 
What is it for
All skin types (including sensitive skin)
How to use
Massage gently with fingertips to lather and wash away all the dirt and impurities. Wash off with lukewarm water.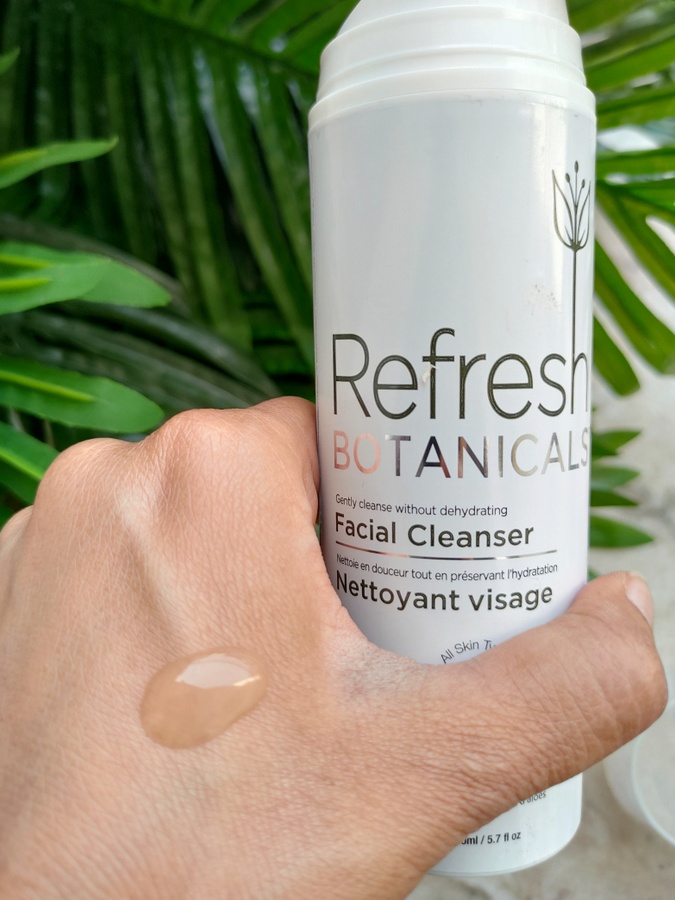 Everything else
It's true that from all skincare products, cleansers remain the least on the skin. That's why skincare brands use harsh chemicals to quickly wash away the impurities. The harsh chemicals do wash the makeup and impurities but they also take away the natural essential oils of the skin, which leaves skin dry. 
Refresh Botanicals facial cleanser, an organic and 100% natural cleanser formulated by plant-based bio-actives, carefully developed with taking a cue from ayurvedic principles and use of modern practices to create highly effective and reliable products. It is 99.46% natural, 96.66% organic, never tested on animals, a fragrance-free, paraben-free face wash that gently clears the skin from deep within without washing off the natural oils that are responsible for younger-looking, plump skin. 
The cleanser comes in rich and very fresh-looking packaging. The pump dispenses enough product for one use. The gel-like cleanser is almost transparent and as it claims, it is absolutely fragrance-free. I often massage my face with oil and then follow with foaming facewash. It neither leaves the oil nor makes the skin dry. 
So if you have oily skin, acne-prone skin, or very sensitive skin, you can rely on this cleanser. It will love your skin as much as you do.
Rating: 5/5