Welcome back to India's best fashion and Lifestyle journal – Glamgirl!
Before I share my experience with The 2 of these cute red bottles, let me introduce you to The Body Shop Strawberry Range

This range is inspired by strawberries and to lock the goodness of red berries, The body Shop created and an entire range of products from top to toe personal care. It has everything all the products to treat your hair, skin, delicate facial skin, lips etc. You may check out the details here.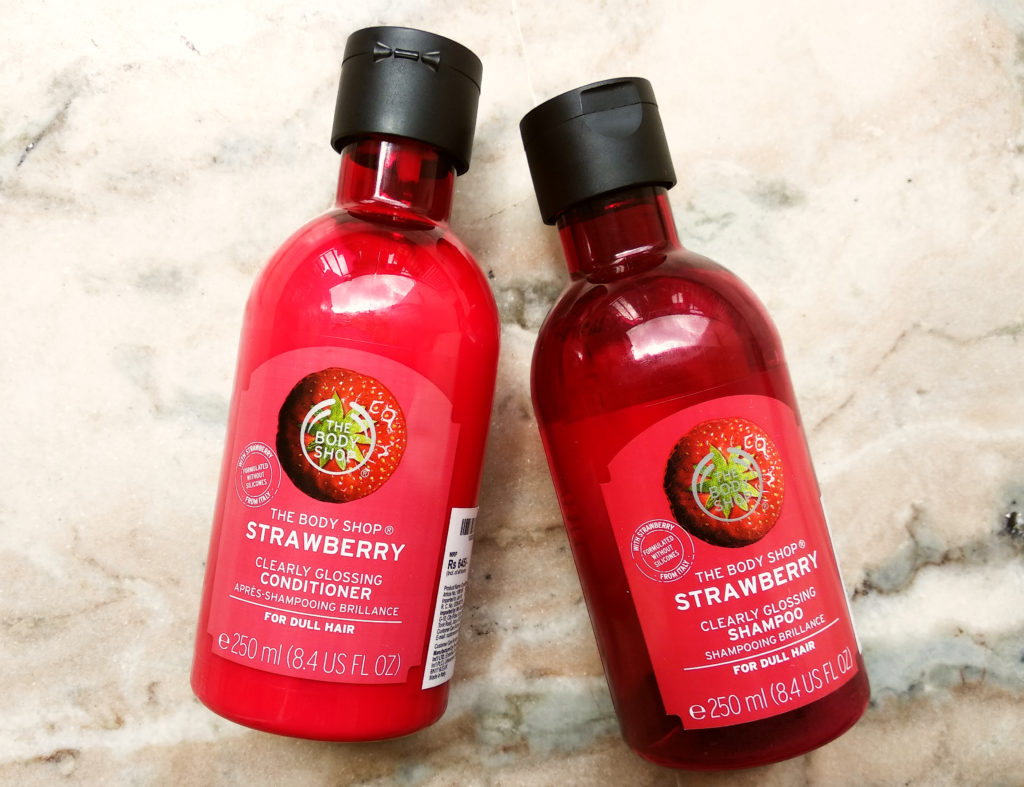 About the Product
The product promises to feed dull hair, enriched with mouth-watering Italian strawberries, the silicone-free, 100% vegan formula adds shine and helps detangle for soft, sweet-smelling locks all day long.
Shampoo Price: Rs 645/-
Conditioner Price: Rs
It is especially designed to add shine to dull hair . It is daily hair care product range, you may use it according your convenience.
Personally, I prefer to use Ayurvedic or vegan products and that's why I coming back to The Body Shop. The Shampoo and conditioner from this range commits for shinier hair. If your hair concerns are different then probably this is not the product for you. I have oily scalp and dry hair with medium and a little amount of shampoo feels enough. It complimented well my hair during the rainy season. It smells delicious just like
but the fragrance is mild.
As per my experience, this The Body Shop strawberry Shampoo and Conditioner is a good pick for normal to oily hair. The conditioner is light and leaves the locks detangled with lingering fruity smell.
I really like this no-hassle haircare, it is vegan, reasonable, cute, smells delicious and mild which makes it very appropriate for daily use.
Rating: 4 stars
You may also like