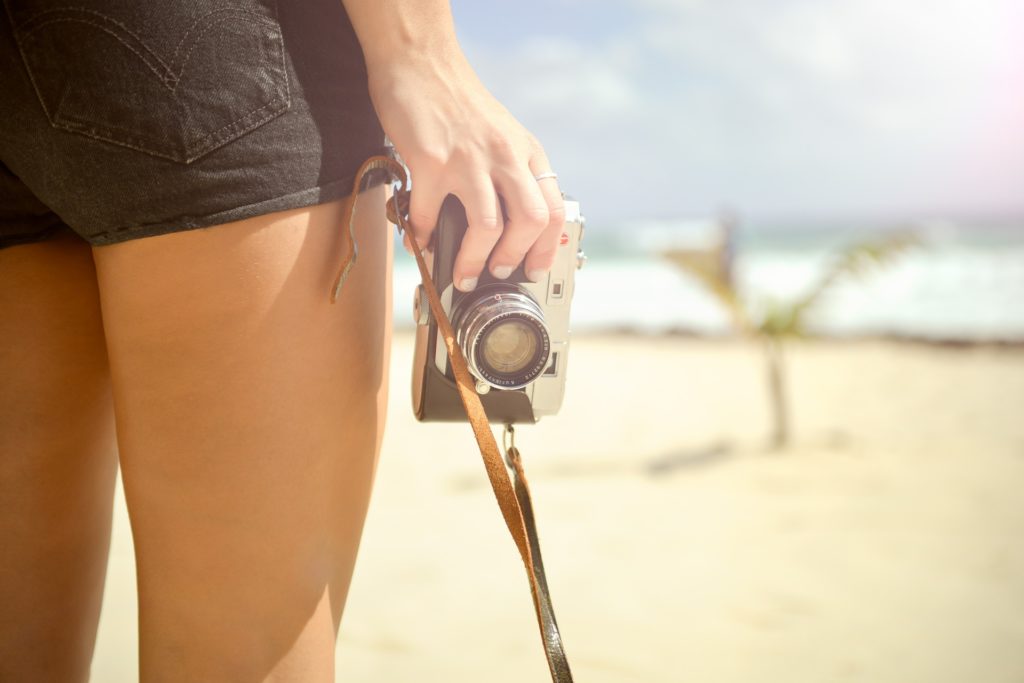 According to a study, conducted by a cosmetic giant, 68% women feel shy and negative about their photos and don't prefer to share the pictures without a photographic filter. The photo-sharing trend has taken over on social media and somehow, this motivates all us to be always photo-ready, Which seems like a daunting task because not every day is Sunday isn't it? Well, I can suggest a 5 step formula, so you are always photo-ready.
Moisturize – These days smart mobiles have smart cameras too and these cameras can capture even the slightest mark. Make sure you moisturize well your skin. Healthy plump skin shows in the camera too. Moisturize with Clarins Hydraquench Cream Gel it hydrates skin deeply and leaves a matte sheen.
Create a flawless base – Create a flawless glow with a lightweight BB cream. They are lightweight and perfect for everyday use.
Check out this BB cream guide to find your perfect match
If you find BB creams to be inadequate to cover your skin imperfections, use concealer only on the dark spots and set it with the power. No need to use foundation.
Accentuate eyes
Less is more. Stick to the basics – use black, brown or grey kohl or eyeliner. Outline the natural shape of your eyes and finish with a waterproof Mascara like Maybelline New York Volume Express Hyper Curl Mascara
Rosy Lips
This totally depends on your personality. How do you like to highlight your lips? Do you like just a clear gloss, tint or really dark lips? Experiment.
Gorgeous hair
The unruly hair can destroy the entire picture and obviously neither you can iron your hair every day nor you have that much of time. Invest in a good hair serum like Moroccanoil Treatment or Kerastase Elixir Ultimate by Jade Jagger
But as they say there are no shortcuts. Eat right, exercise, sleep tight. Gradually you can naturally have flawless glowing skin and you will always be photo-ready even without the makeup
You may also like