By Samiksha Shetty, Celebrity Yoga Expert, Certified Yoga Educator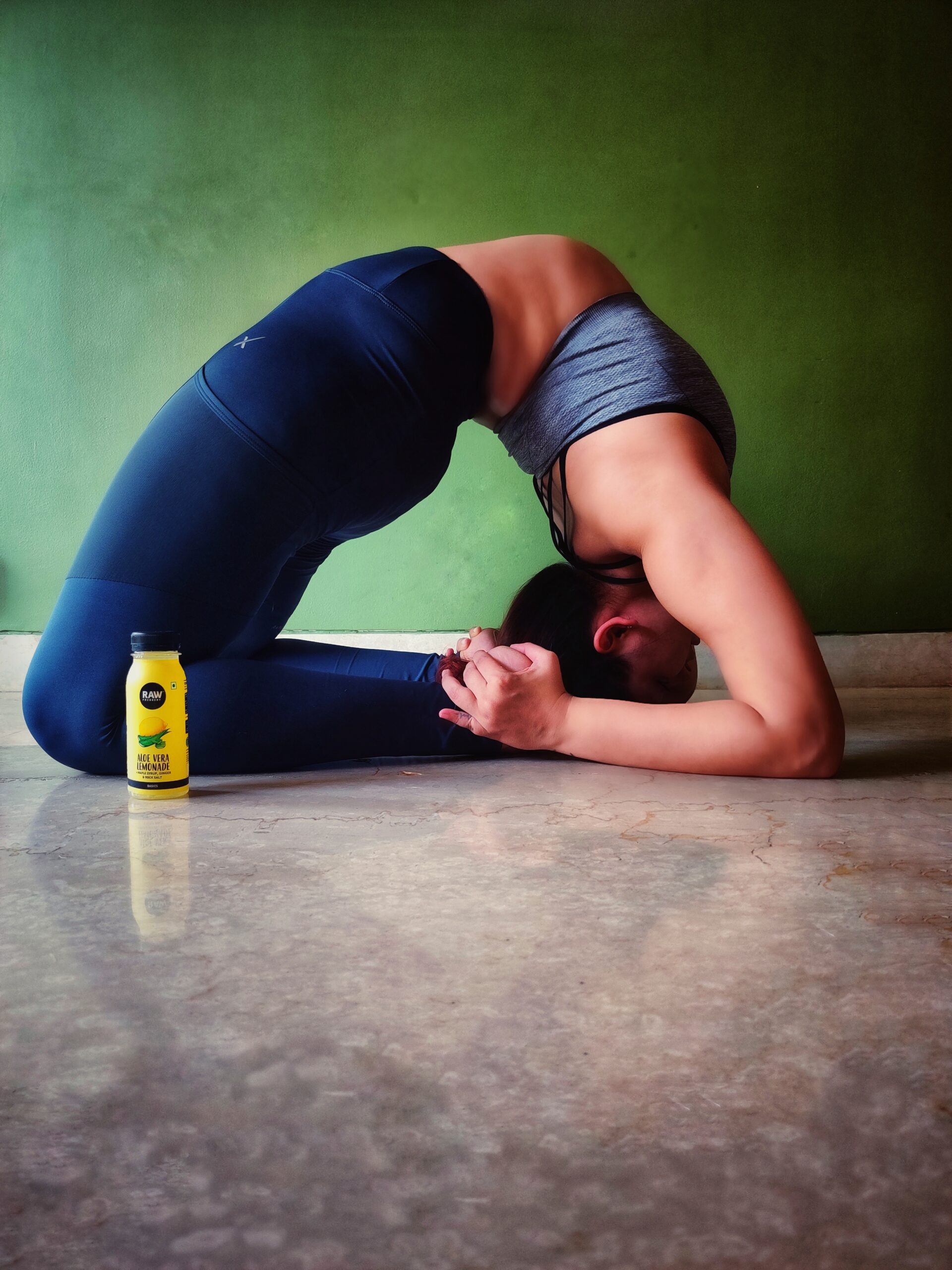 According to Ayurveda, the root cause of all disorders lies in poor digestion. That is why it is imperative that our digestive fire remain strong. So that the food that we eat is efficiently metabolized.
People believe yoga aids in digestive health by reducing stress, increasing circulation, and promoting physical movement, or motility, of the gastrointestinal (GI) tract.
Yoga may help relieve digestive issues by decreasing stress, increasing circulation, and promoting gut motility.
Parivrita Trikonsana Stretch (Revolved Triangle breathing)
This asana is good for the waist, the spine, and abdominal organs and keeps the reproductive organs healthy.
Start by standing upright and spread your feet 3 to 4 feet apart. Lift and extend your hands up in line with your shoulder. Turn your right foot to the right (90 degrees) and turn your left foot inwards at 45 degrees. Now turn your whole body to the right and square the hips. Exhale hinge from the hip down towards your right foot. Place your left hand next to the right foot and twist from the waist completely to the right side. Extend your right hand straight up without overextending your arm. Hold here for 5 to 9 breaths. If you cannot reach your foot, place your hand against your chin.
You can add variations to the hand to make it tougher like joining the hands in Namaskara mudra and hooking the elbow against the leg.
Frog Stretch
This rather fun asana opens the hip joints which reduces stress on the knees. It also strengthens the lower back muscles, helps digestion, and stimulates the organs in the abdominal cavity. All in all, a great stretch to do as often as possible.
HOW TO – get down on all fours, with your palms on the floor and your knees on your mat. Slowly widen the knees as you feel a comfortable stretch in your inner thighs, keeping the inside of each calf and foot in contact with the floor. Make sure to keep your ankles in line with your knees. Lower down to your forearms. Stay here for 30 seconds.
Ardha Matsyendrasanaa (Spinal twist)
Regular practice of this asana improves pelvic & waist circulation. It also helps ease out any stiffness and improves spine flexibility.  This asana is really good for digestion and massaging the internal organs and abdominal muscles.
Begin by sitting on the floor with your legs stretched out straight in front of you and your spine erect. Bend both your legs for the knees. Place your left heel under your right hip and take the right leg across the left knee by placing the right foot on the left side of the left knee.
Inhale, pulling the abdomen in and straightening the spine. Exhale twist to the right. Place the right hand behind you on the floor for support and place your left hand across your right leg bringing your armpit in line with your knee and try to hold your right foot. Look over your right shoulder. Hold for 30 to 60 seconds.
With every exhale try to get deeper
Or
If this is tough, try staring with a basic seated twist.
Sit in Sukhasana, hook your right hand across the left knee, and twist to the left. Hold for a few breaths. Then repeat with the left hand.
Malasana
This pose is a simple static pose in yoga. But nowadays due to modern-day comfort, many of us find it difficult and challenging.
Malasana works amazingly on our digestive tract. It also gives an intense stretch at the hip, hamstrings, and lowers back. It strengthens the core and pelvic floor and relieves tension in the hip. Malasana helps boost energy in the body and helps open and activate the sacral and root chakras.
Start by standing up tall keeping your feet a little wider than hip-width distance. Now, join your hands in front of your chest in Namaskara mudra and turn your toes slightly outwards.
Take a deep inhale and on the exhale begin to slowly bend your knees lowering your hip towards the floor. Once your hip is a few inches above the ground, use your upper arms to press your thighs open. Simultaneously, squeeze your thighs inwards so that you feel a lift through the hips. Keep your torso upright and chest lifted. Relax your shoulders. Keep your whole body engaged and hold for 8-10 breaths.
Variation- In this pose if your heel raises off the floor then place a rolled towel, yoga mat or block under your heels.
Dhanurasana (Bow Pose)
This pose increases circulation in the head and pelvic region. It releases tension from the abdomen organs and strengthens it. Regular practice of this asana strengthens the reproductive organs. It also helps release indigestion and constipation. 
Lie down on the floor flat on your stomach. Lengthen your abdomen using your hands. Bend your legs from the knee keeping your knee hip-width apart. Extend your hands behind and grab your ankles from the outside. Right hand grabbing the right ankle and the left hand grabbing the left ankle.  If this is comfortable so far then try lifting your head and torso on an inhale and down on an exhale.
About the Author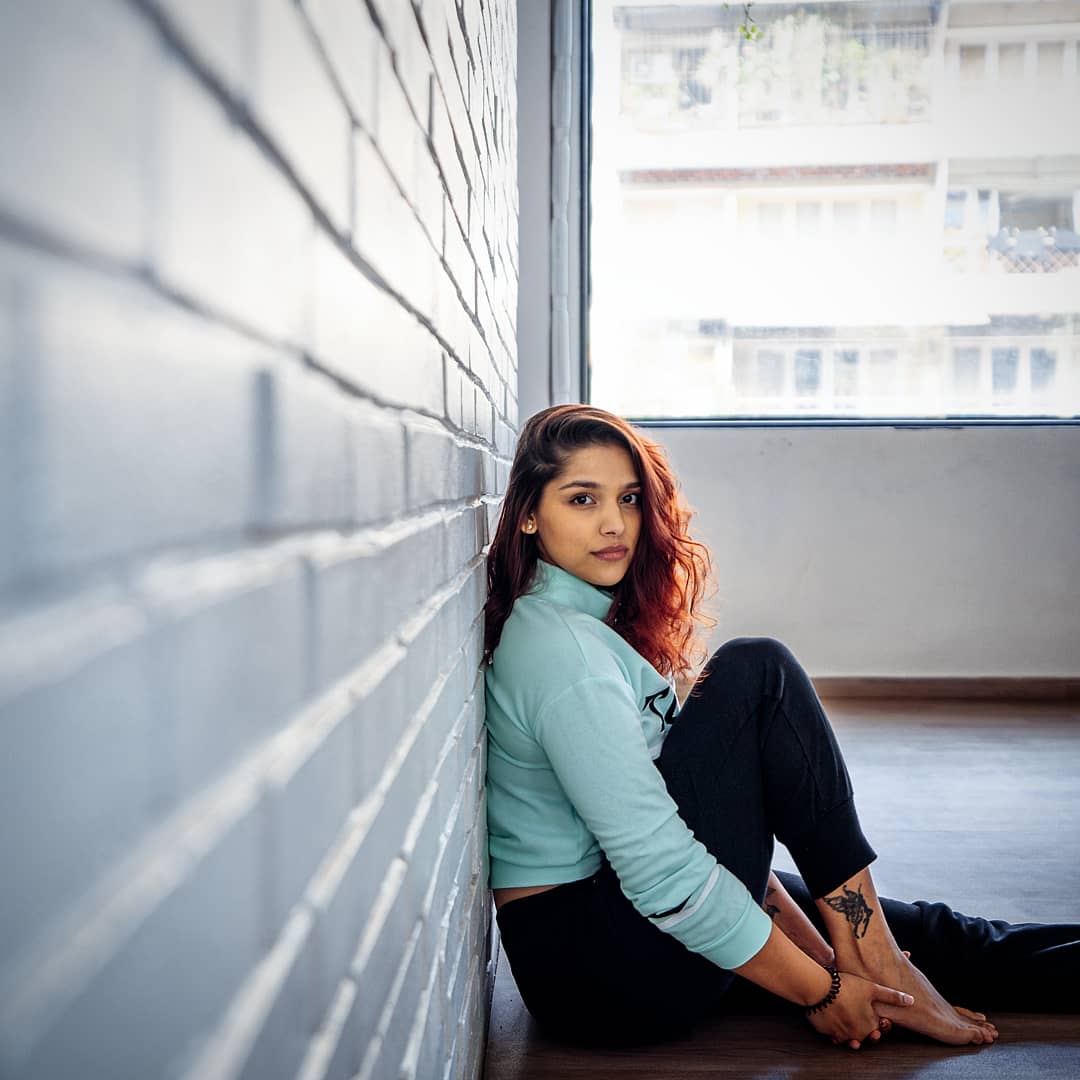 Samiksha Shetty is a Celebrity Fitness instructor, a mental health advocate, and a lawyer by profession. According to Samiskha, the true essence of a healthy human being is to be healthy spiritually, physically & mentally. 
Samiksha is also a Certified Yaga Educator, and she teaches a mixture of Hatha yoga, Ashtanga yoga, and Vinyasa Yoga.