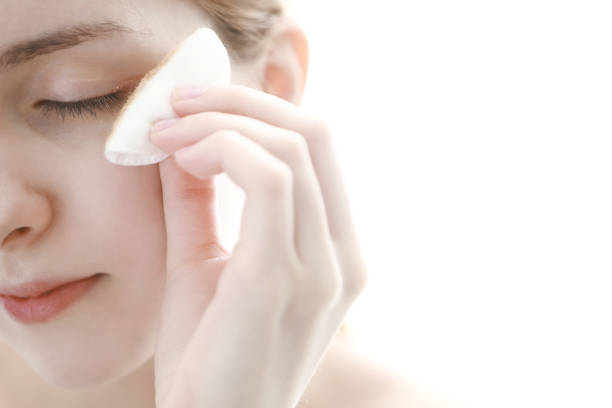 Given the monsoon season, humid weather is in full swing, the sun also keeps playing hide & seek. This means it's time to switch to a skincare & haircare routine that is holistic and takes care from cleansing, and exfoliating to weekly treatments to help your skin & hair survive the weather change without losing the essential glow. But with so many options in the market, it's tricky to pick the right ones. This is why we have done the hard work to find the best ones for you to bookmark right now.
Skincare for monsoon weather
Nykaa SKINRX Moisturisers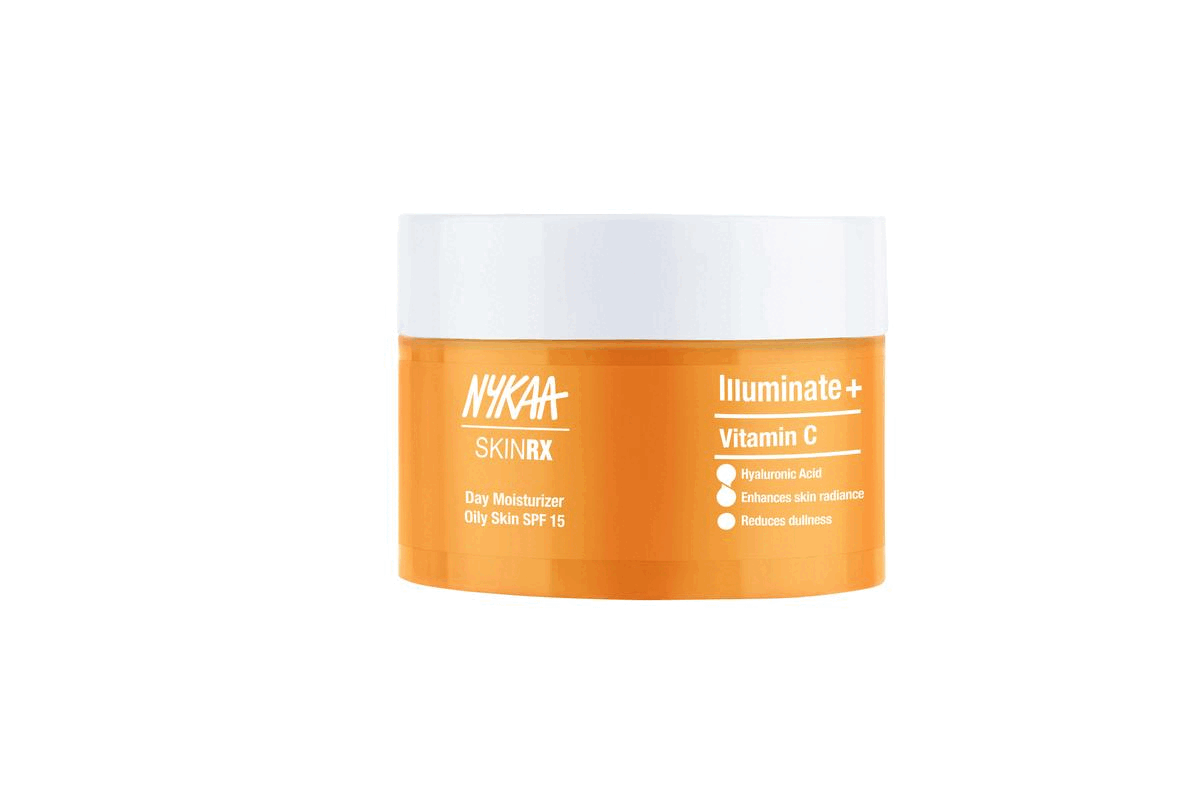 With soaring mercury levels leading to higher humidity, it is time to break free from your heavy-duty skincare regime and switch to lighter formulas. Get your skin summer-ready with Nykaa's latest SKINRX Vitamin C & 5% Niacinamide Day Moisturizers, created in a water-based quick-absorption formula, especially for oily skin. The addition of powerful skincare actives along with hydration boosters and anti-microbial agents make these moisturizers a super potent formula to protect the skin from notorious skin concerns.
Kiehl's Clearly Corrective Dark Spot Solution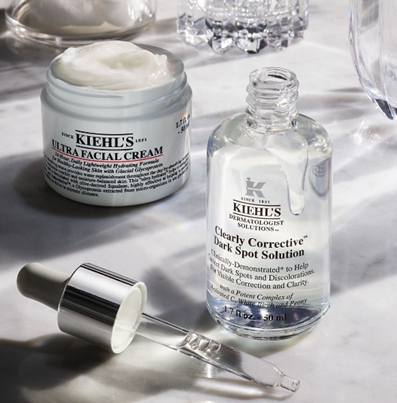 Boost radiance and target uneven skin tone with Kiehl's Clearly Corrective Dark Spot Solution. With Activated C (a stabilized form of Vitamin C), buffered Salicylic Acid, and Peony extract, this glow-boosting serum helps visibly reduce the appearance of a broad array of discolorations including dark spots, hyperpigmentation, and post-acne marks. 
Swiss Beauty Eye Cream & Massager
The anti-fatigue eye cream has a rich, creamy texture that gives wholesome nourishment to the under eyes. The extraordinary ingredients minimize dark circles and wrinkles and work on replenishing and renewing the skin cells.
Vedix Bodycare Range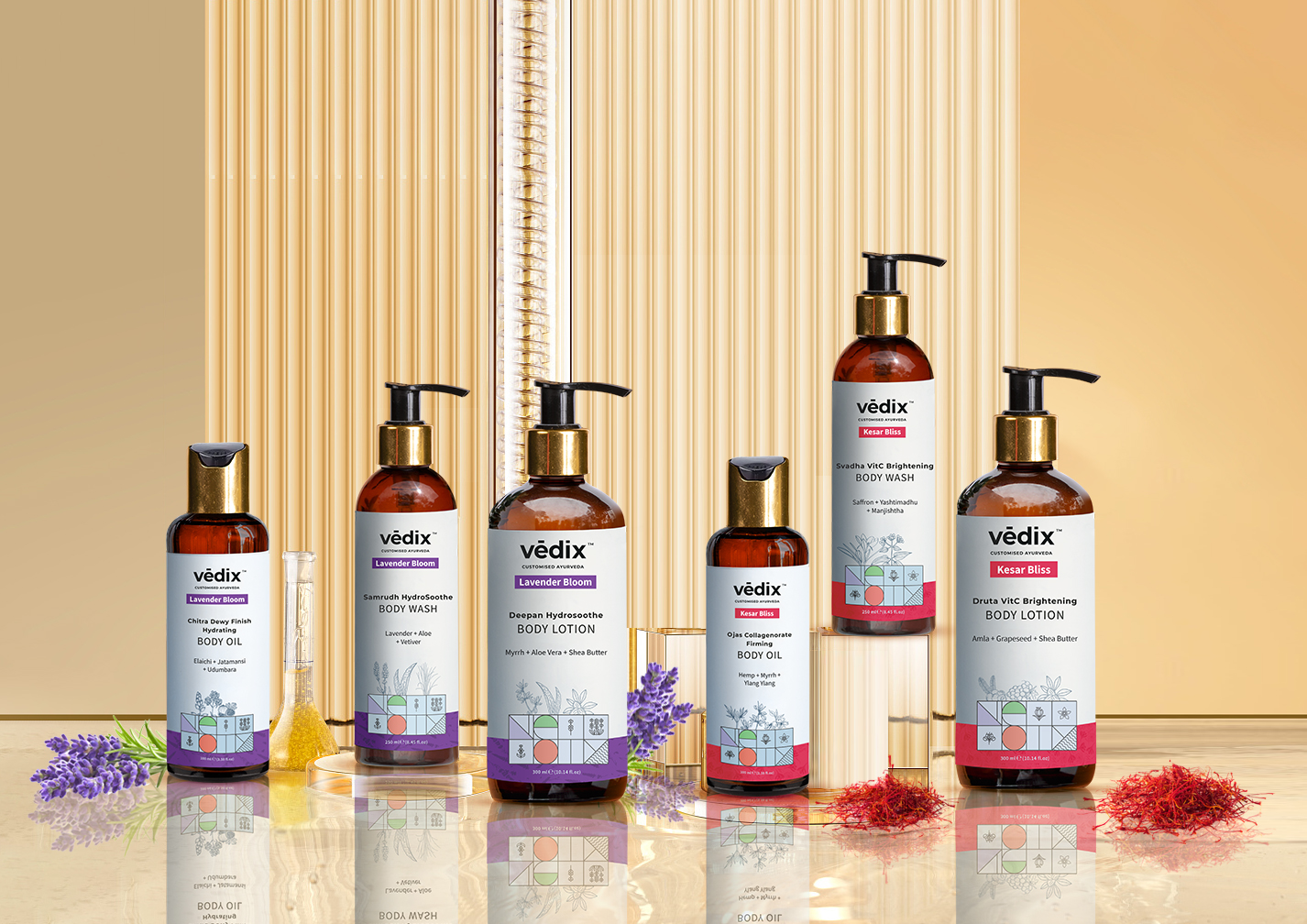 The range will include 8 products which will come in 2 fragrances – Lavender Bloom and Kesar Bliss. The range includes Body oil, Body scrub, Body wash and body lotion. Vedix Body care range is customized based on the fragrance experience. The right aromatic notes elevate your skin feel and evince your persona while delivering the benefits of ayurvedic herbs. 
Sunscoop Glow Sunscreen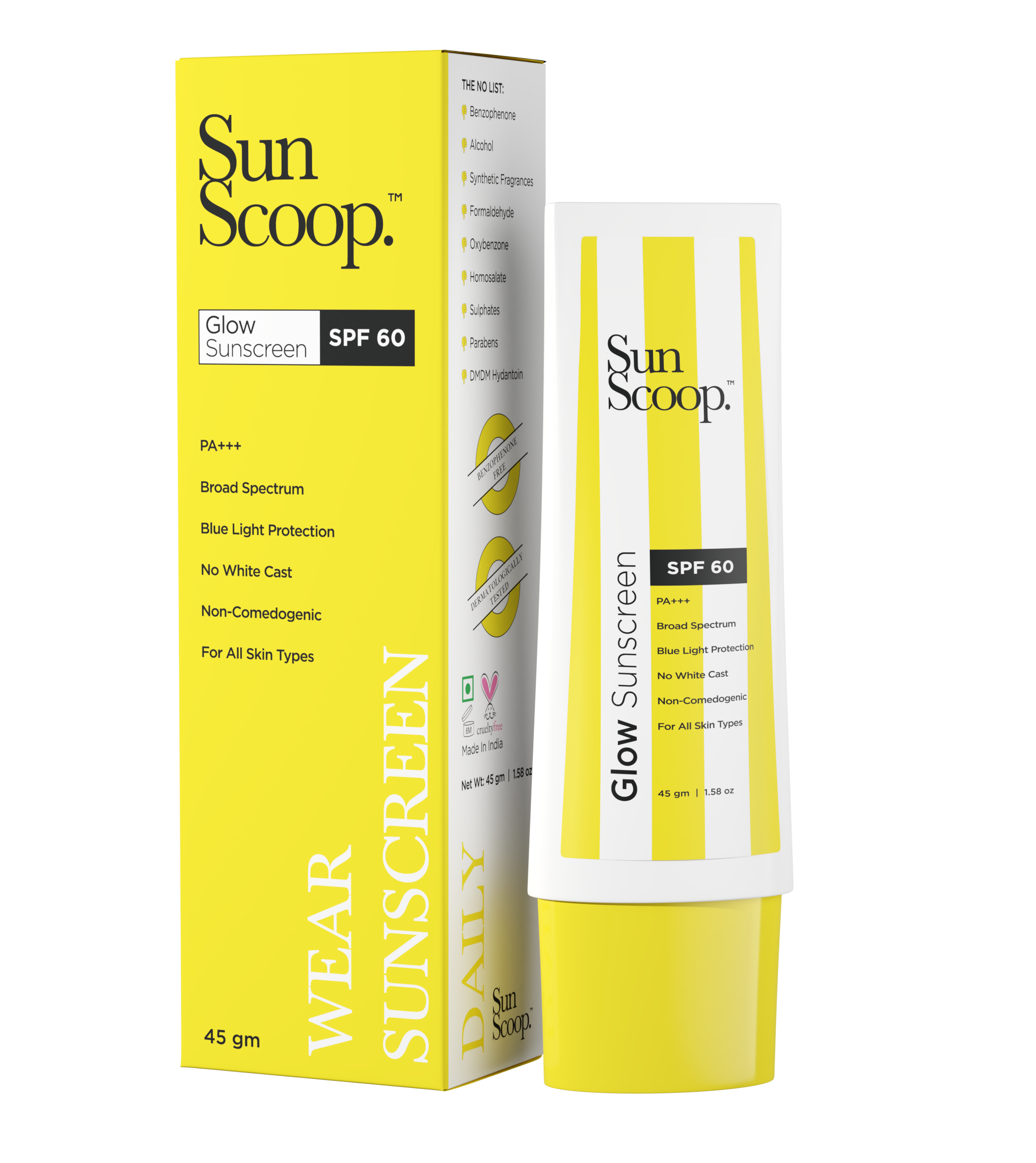 For the glow of the golden hour, SunScoop has introduced a new hybrid sunscreen with SPF 60. With no white cast, SunScoop Glow Sunscreen will leave you with the most beautiful luminous finish ever. Your skin will receive the ideal quantity of natural sheen in addition to being protected from damaging UV rays. To shield your skin from damaging UV rays and give it a healthy glow, the sunscreen contains Monoi Oil, Vitamin E, Licorice extract, Zinc Oxide, Titanium Dioxide, Octocrylene, and Avobenzone.
Fabessential Wildrose Wheat Germ Face Wash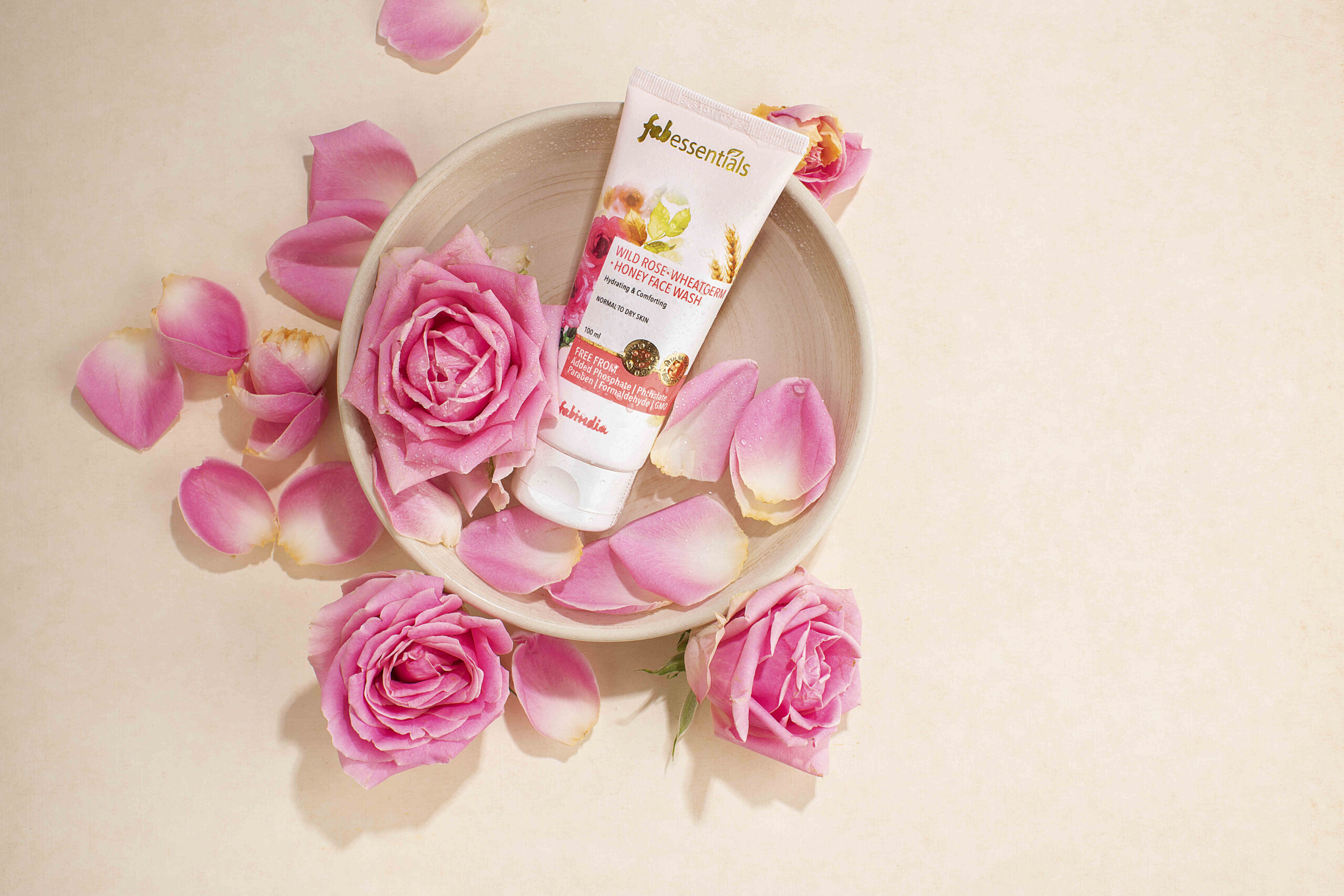 Composed using natural bio-actives, this product is formulated with the goodness of wild rose and wheat germ oil, rich in Vitamin E and minerals-leaving the skin looking bright and hydrated. With the goodness of honey, the product is laden with antioxidants- making for an anti-inflammatory- skin-health-friendly, and made with care cleanser.
Kaya Acne Free Purifying Nourisher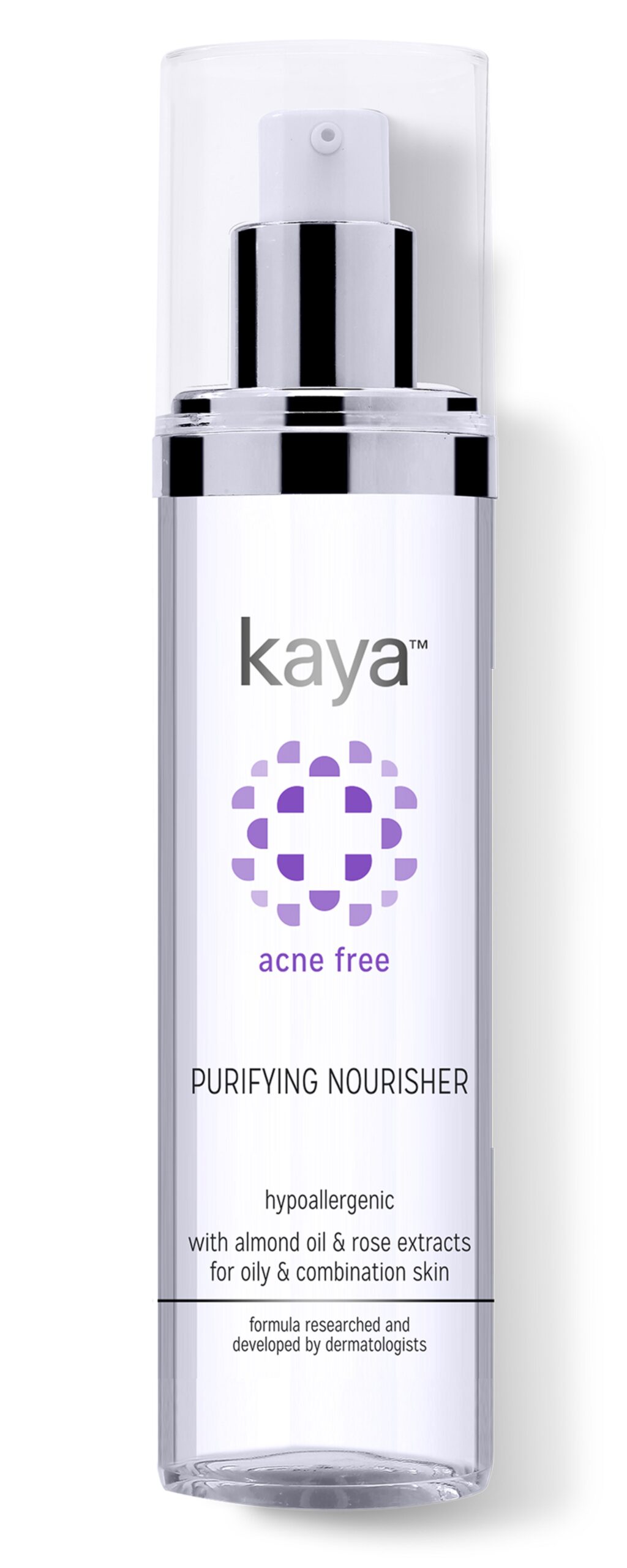 Kaya Acne Free Purifying Nourisher is a gentle non-greasy formula. Its hypoallergenic formulation ensures fewer allergic reactions. It is enriched with Sodium PCA & Aloe Vera hydrates your skin and makes it supple and smooth. It also contains Almond oil & rose extracts that have moisturizing properties.
 Mantra Herbal De Tan Pack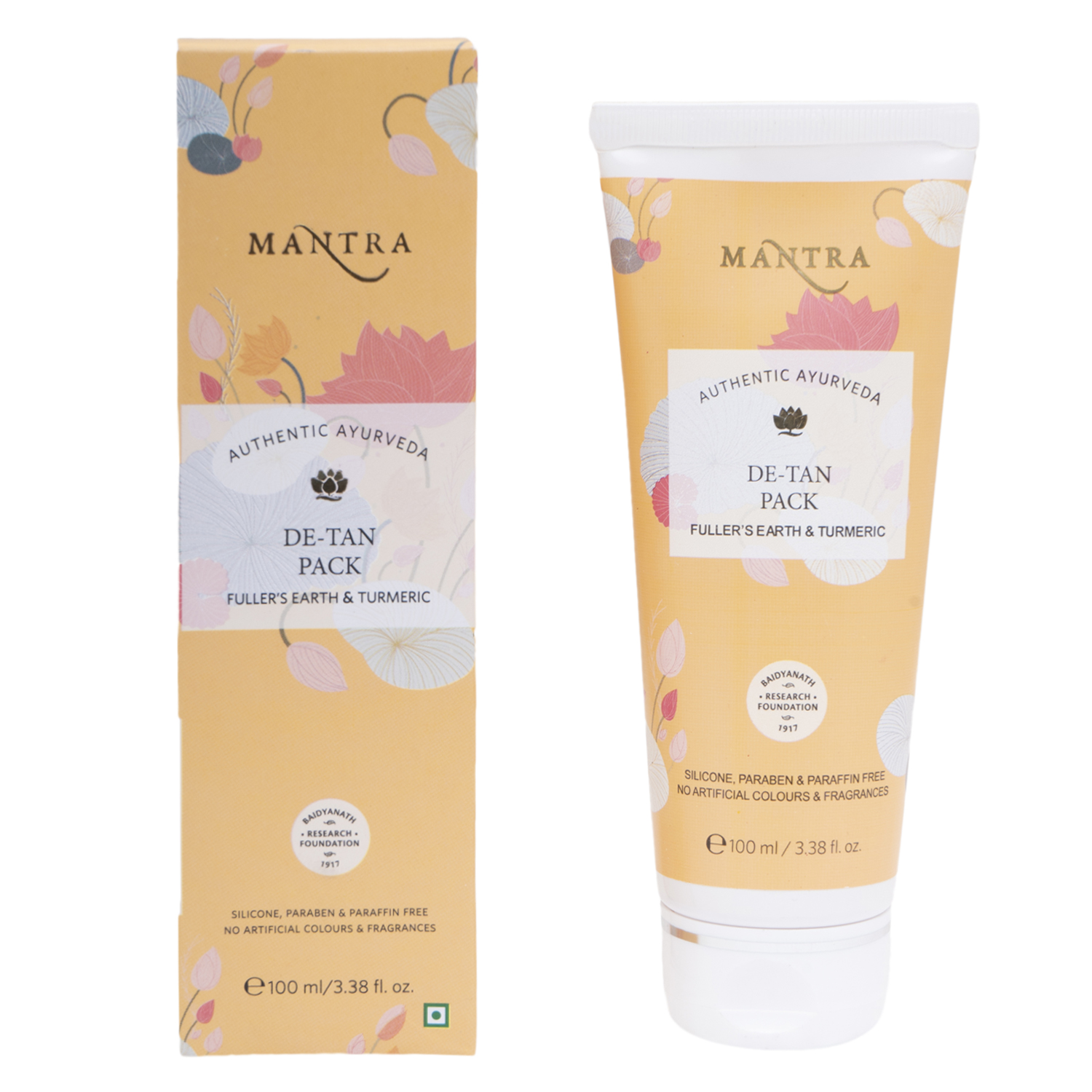 The hydrating De-Tan Pack contains Fuller's Earth, which helps tone skin and eliminates impurities and debris without drying it out. It also cleanses pores and detoxifies the skin without causing any redness or irritation. The added Turmeric helps to minimize facial hyperpigmentation, fine lines, and wrinkles. 
Onelife Plant-Based Biotin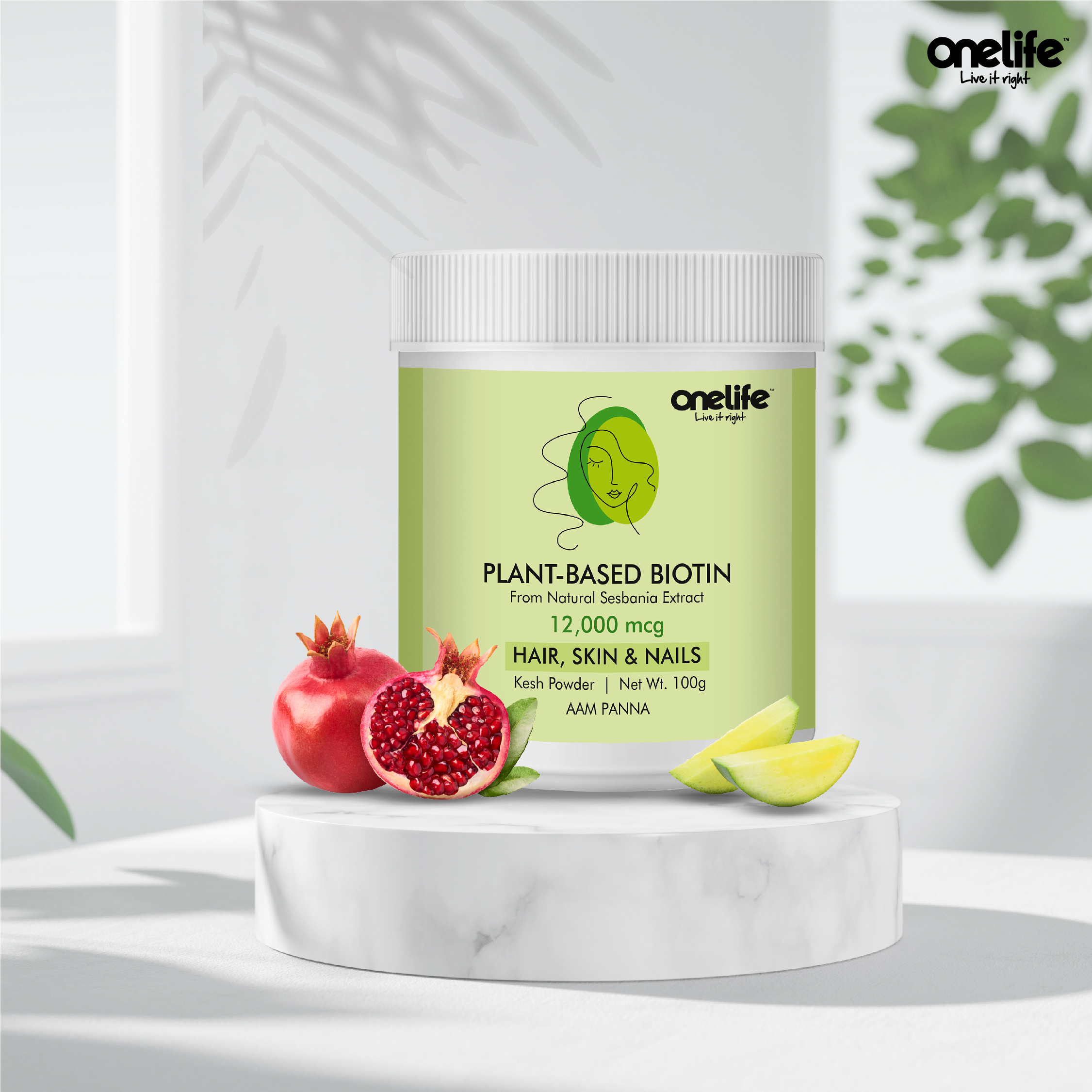 Onelife Plant-Based Biotin is an AYUSH-approved formulation containing 12,000 mcg of Biotin extracted from Sesbania grandiflora. It is enriched with Mango, Amla, and Pomegranate, essential nutrients which boost blood circulation in the scalp for healthy follicles to achieve healthy skin, hair, and nails. It's perfect for the vegan population, and also is gluten-free and soy-free. In delicious Aam Panna flavor without any added sugar. 
Hair Heros
Secret Haircare Aloe vera Shampoo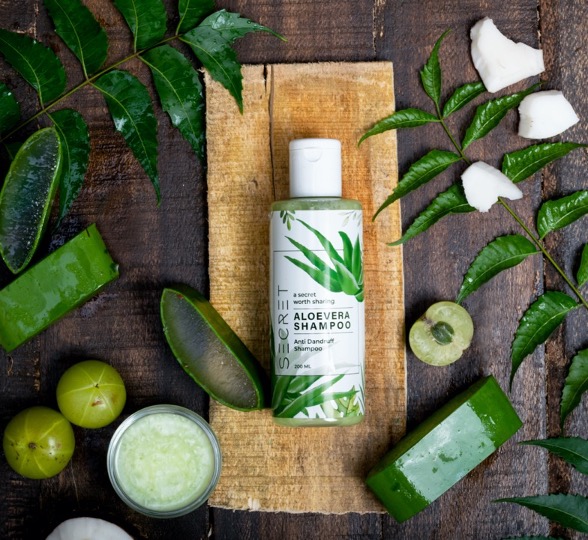 The newly launched Secret Haircare Aloevera shampoo is a go-to solution for all hair loss problems. It contains aloe vera, coconut oil, almond oil, glycerin, cocoa butter, and neem, possesses antifungal and antibacterial properties reduces hair fall and dandruff, removes excess oil from the scalp,
Dromen & Co. Hair Brew Oil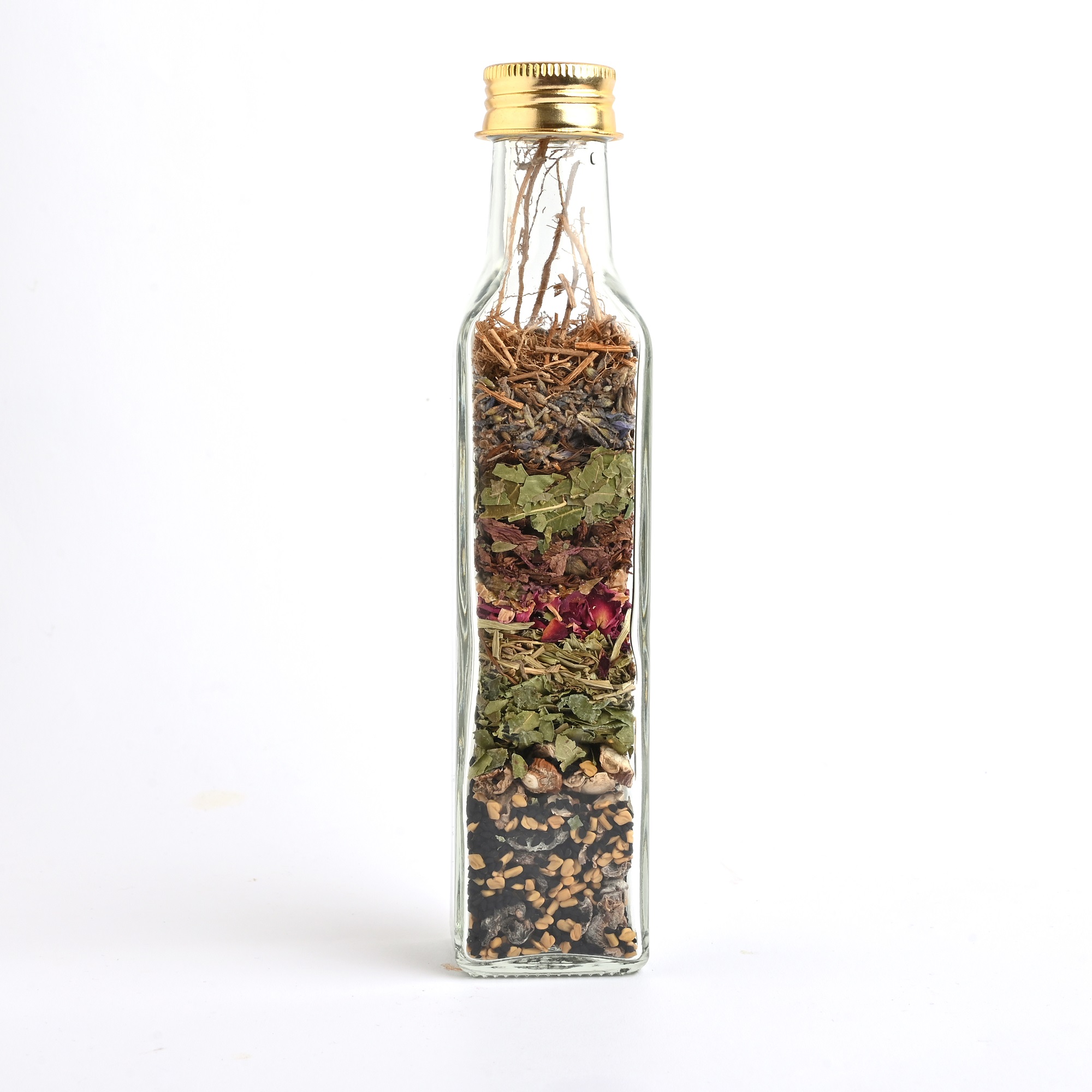 Dromen & Co Ayurvedic Hair Brew Oil is a magical formulation of fifteen clean Ayurvedic herbs such as lavender, vetiver, reetha, shikakai, and others infused with virgin cold-pressed olive oil. With the power of these herbs, it stimulates healthy hair growth, fights against hair frizz, dandruff, alopecia, hair fall, itchy scalp, dullness, premature greying, rough texture, scalp acne, hair thinning, and improves the overall texture and volume. It also adds a natural shine and luster, reduces split ends, and reverses the damaged hair. The Hair Brew has antimicrobial properties that help fight against scalp bacteria and inflammations by maintaining the optimum pH level of the scalp.
Love, Beauty & Planet Hair Mask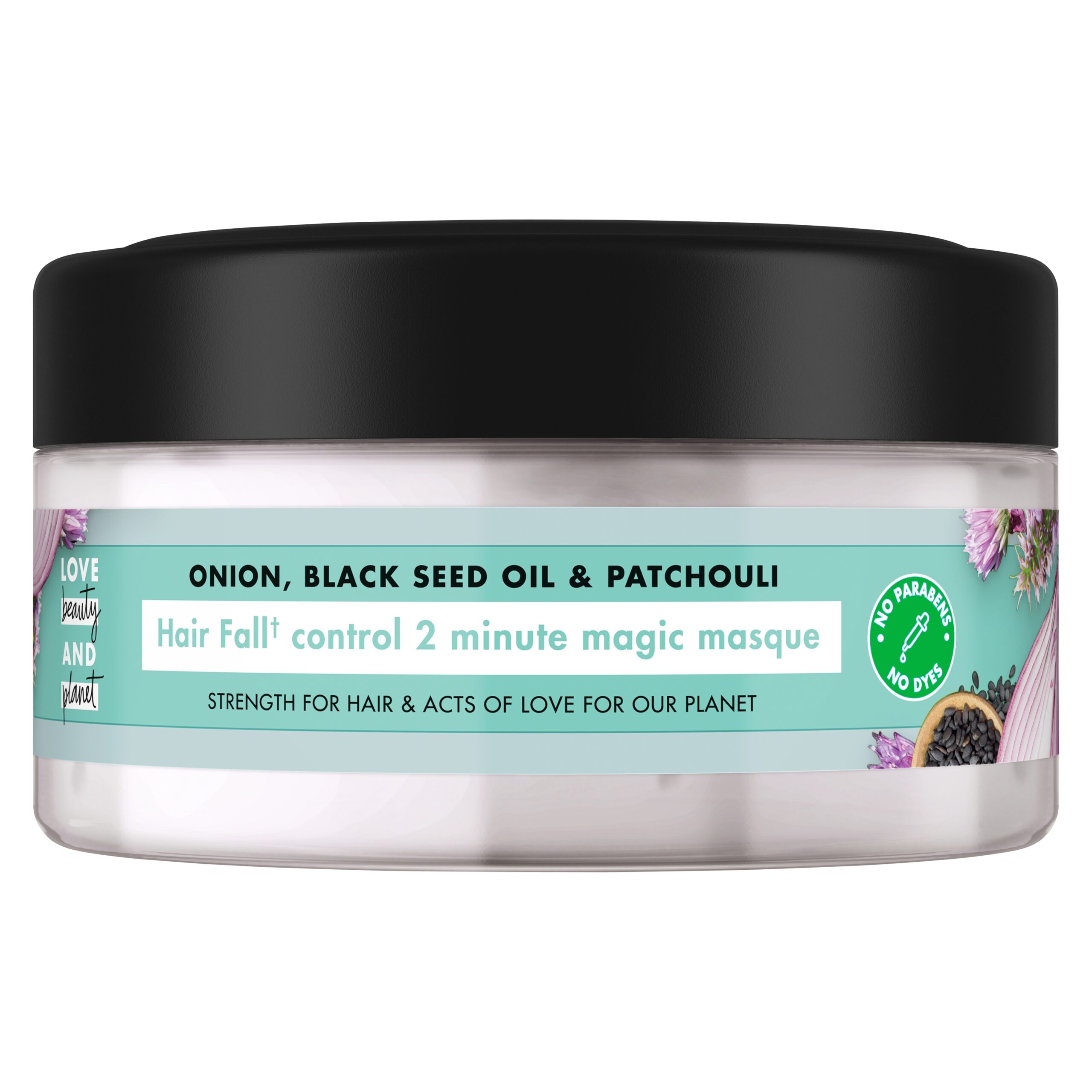 Love, Beauty and Planet hair mask aids in the reduction of hair breakage thereby strengthening the hair. The 4-step range that consists of shampoo, conditioner, hair oil & mask claims to reduce hair fall up to 95% and makes the hair 12x stronger. It is free of parabens, sulfates or dyes & is developed using 100% vegan & ethically sourced ingredients. Infused with the goodness of Onion and Black Seed oil, this range is a perfect solution to prevent hair fall.
Ikonic Wide-toothed Comb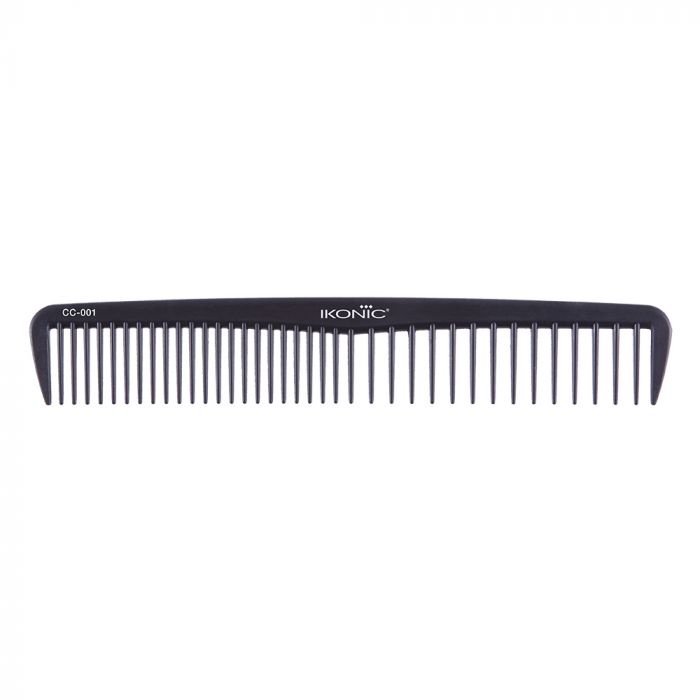 Ikonic wide-toothed hair comb detangles the hair knots, recommended for long and wavy hair.  
The Tribe Concepts 90 Days Miracle Oil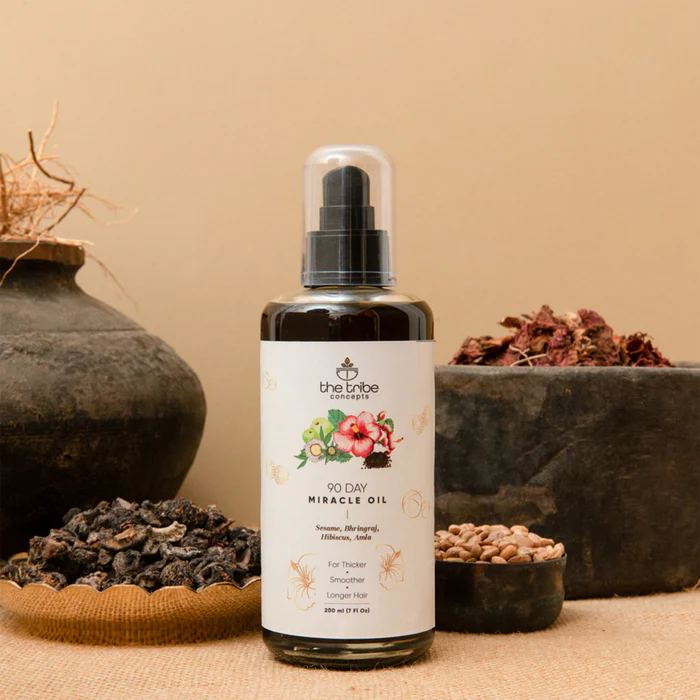 Haircare is often an area of concern at this time of the year. The Tribe Concept's 90-Day Miracle Oil is the key to this. With the goodness of ingredients such as extra virgin olive oil, fenugreek, organic soap berries, and more, this product is designed to boost hair volume and texture, make it stronger from the roots, prevent breakage, add an extra layer of protein to the hair and even remove mild dandruff. With an array of benefits without an abundance of chemicals, The Tribe Concepts is unlike any other.