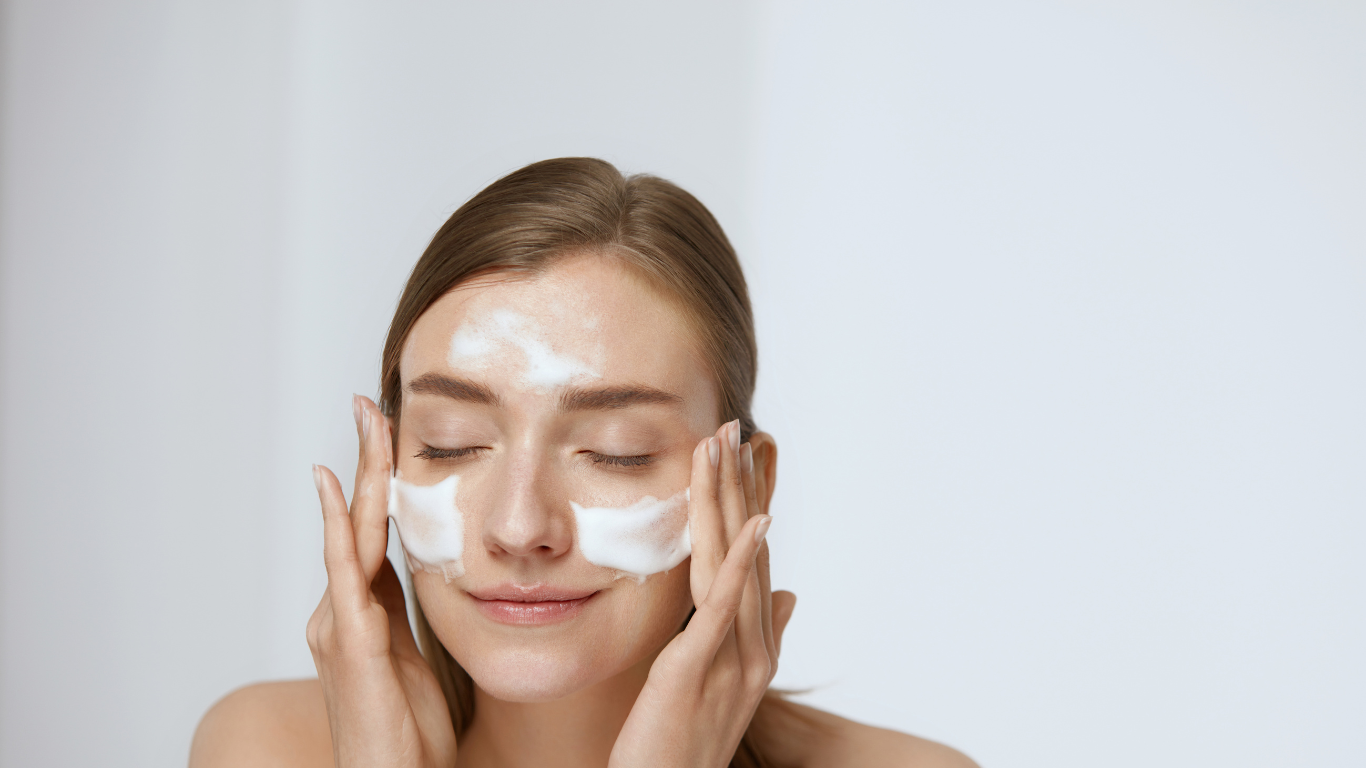 In her recent skincare tutorial, Alia Bhatt mentioned about a d'you good grease cleansing balm, sparking a surge in online searches for this newfound skincare trend. But what exactly are cleansing balms? Let's delve into the world of cleansing balms and uncover their benefits.
What does a cleansing balm do?
Cleansing balms are advanced skin care products designed to gently eliminate makeup, dirt, and excess oils. Infused with nourishing oils and emollients, these balms dissolve impurities without disrupting the skin's natural moisture. When applied to dry skin, they transform into oil, effectively breaking down even stubborn makeup and debris. This process cleanses thoroughly without causing dryness or irritation, suitable for various skin types. To use, apply a small amount and massage onto dry skin, then emulsify with water and rinse. Cleansing balms offer a luxurious and effective cleansing experience while providing hydration and nourishment—a vital step in double cleansing routines for a healthy complexion.
Cleansing Balm v/s. Cleanser
Both cleansers and cleansing balms serve the purpose of skincare cleansing, yet they diverge in their approach. Cleansers, available in liquid, gel, or cream formulations, employ surfactants to effectively cleanse the skin by emulsifying and eliminating impurities. On the other hand, cleansing balms present a solid-to-oil texture enriched with nourishing oils that excel at dissolving makeup and debris upon contact with the skin. While cleansers typically offer a foamy or creamy consistency, cleansing balms transform from solid to oil, providing a distinct sensory experience. Cleansers are widely used for everyday cleansing across diverse skin types while cleansing balms offer a more indulgent cleanse, particularly beneficial for thorough makeup removal and preserving skin hydration. Application-wise, cleansers are utilized with water, creating a lather that is subsequently rinsed off, while cleansing balms are massaged onto dry skin, melting away impurities and leaving room for easy rinsing. In summary, both options have their unique attributes, with cleansing balms standing out for their rich, hydrating cleanse and effective makeup removal capabilities.
Here are some popular and highly regarded cleansing balms that have gained positive reviews from skincare enthusiasts and even celebrities:
1. d'you good grease
 

 

View this post on Instagram

 
5. Elemis Pro-Collagen Cleansing Balm
 

 

 

View this post on Instagram