By Romita Mazumdar, Founder, and CEO of Foxtale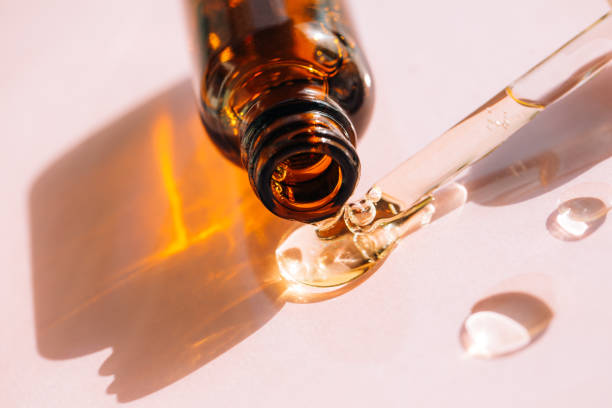 Monsoons are romantic, and many associate them with steaming mugs of coffee and fried delicacies in the evening. However, the sweet pleasures, as well as the temperature, are not kind to your health or skin. Humidity makes the skin oilier and more prone to acne, as well as causing infections, inflammation, and other skin problems. However, with the right skincare routine, you can keep your skin looking young all year, even during the rainy season. During the monsoon, hyaluronic acid is the latest and trendy magic elixir behind perfect skin.
"The monsoon season aggravates several skin problems, including acne, rosacea, and dilated pores." Adapting your skincare routine to the climate is essential for maintaining your skin's flawless and youthful glow. This is where hyaluronic acid-based products come into play. Hyaluronic acid reduces redness and irritation while also keeping the skin moist and supple. All these make it an ideal ingredient in a monsoon skincare routine.", according to Romita Mazumdar, CEO of Foxtale.
Read on to find out all about including a hyaluronic acid-based skincare regimen in the monsoon and how it is beneficial.
●        Suitable for all skin types
Hyaluronic acid is a versatile ingredient suitable for all skin types. It is mild enough for sensitive skin. At the same time, it is hydrating that helps to rescue dry skin. It does not make the skin greasy which makes it suitable for oily skin types as well.
●        Hydrates and nourishes the skin
Hyaluronic acid has tiny molecules that penetrate deep into the skin which in turn hydrates and helps your skin retain its natural moisture. It helps to combat dry and patchy skin. It nourishes the skin from deep within and helps to keep any harmful radicals and skin problems posed by them at bay.
●        Calms and soothes the skin
It has healing properties and can help your skin quickly recover from any kind of inflammation, breakouts, and skin damage caused by external radicals. When used consistently, it also helps significantly with fading minor wound marks and scarring left behind by acne.
●        Prevents early signs of aging
The ingredient has anti-aging properties and reduces the appearance of fine lines and wrinkles. As it helps your skin retain water, it retards the development of various signs of aging. As a result, the early signs of aging get prevented.
●        Helps control sebum production
It can also unclog pores and control sebum production. Thus, your skin can breathe better and the pores do not get dilated. Oiliness caused by humidity is also kept at bay when you use hyaluronic acid-infused products. This also in turn prevents acne from occurring on your skin.
●        Stimulates cell regeneration
Cell regeneration is induced by using hyaluronic acid-based products. Since the ingredient gives barrier protection to your skin, healthier cell regeneration is possible. As a result, your skin always appears fresh and supple.
●        Non-sticky and easy to absorb
Hyaluronic acid-based products are non-sticky and usually water-based since the ingredient is soluble in water. As a result, it does not leave a greasy cast on the skin and penetrates much deeper to provide extra nourishment.
Hyaluronic acid is a versatile ingredient that is mild and works for all skin types. Especially during monsoons, when the skin faces many problems related to dehydration and excess sebum, hyaluronic acid is the answer to all of them.