For a few years now, many Indian homegrown labels have been making their presence in the fashion business, with brands attempting to present unbeatable designs as well as being carbon neutral and decreasing waste and a growing shift toward cruelty-free products. While finding clothes is still simpler, finding good quality, designer bags can be difficult, especially if you're seeking country products.
Sustainable bag options are also important, and we're not just talking about switching from plastic shopping bags to canvas totes; you don't have to give up style to make conscious bag choices, thanks to a growing selection of alternative fabrics and plant-based leathers that look and feel just like the real thing.
That is why, today more than ever, it is critical to shop wisely. For those of you attempting to spend more ethically and looking for eccentric styles but don't know where to start, we've compiled a list of 12 handbag brands we love, with prices to suit any budget that will allow you to shop sustainably while still looking all amped up and flaunting your chic overalls!
1. Mayu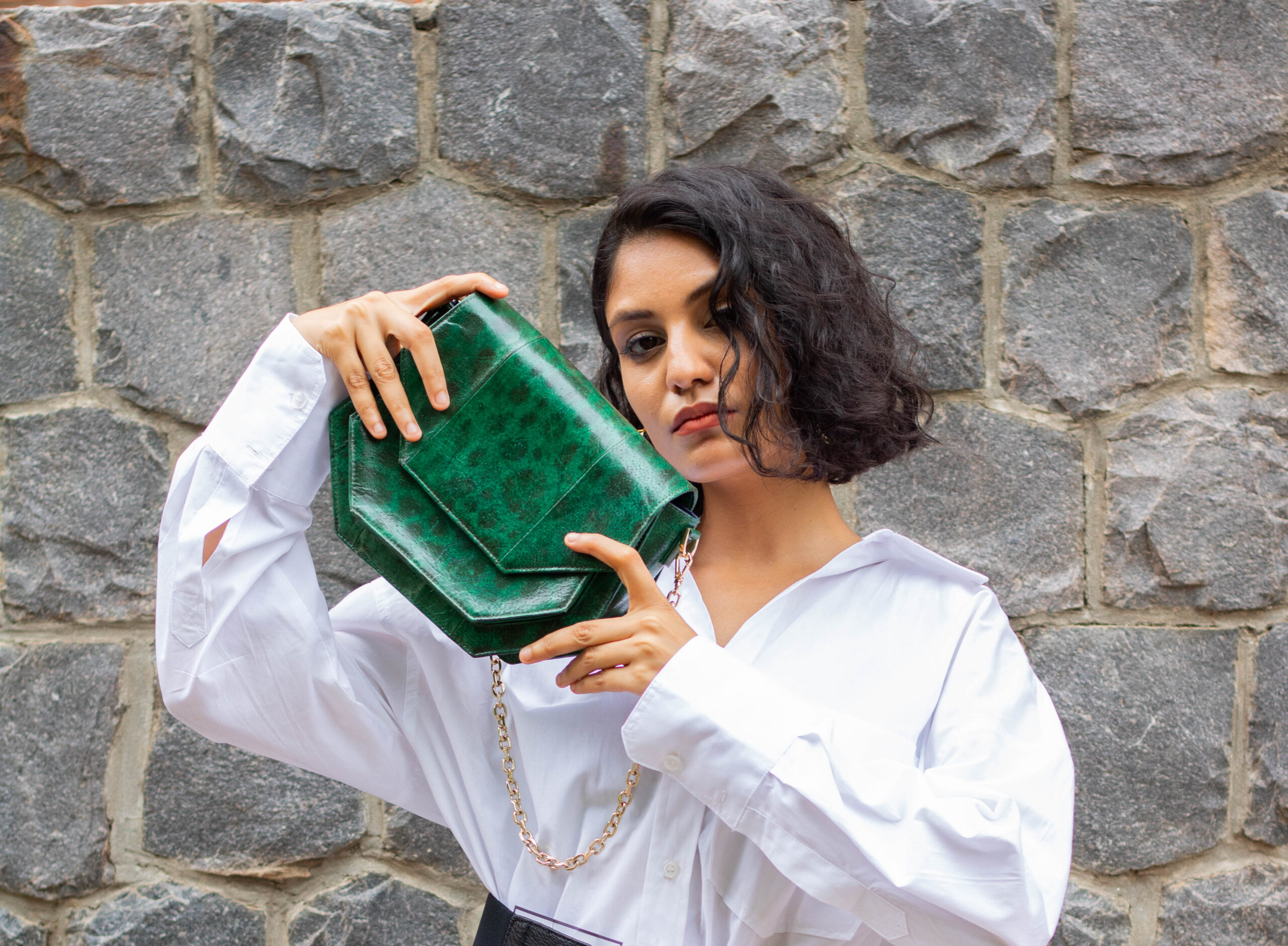 MAYU's purses, laptop sleeves, wallets, and card cases for men and women are produced from European fish leather that has been tanned with natural colors and manufactured by Indian craftspeople at a zero-waste facility in India. All of the leather comes from Irish organic fish farms. The concept of modern luxury is based on the ability to make ethical decisions. M A Y U  is one such brand that creates in order to inspire people to live more sustainably. Mayura Davda-Shah, the brand's founder, was inspired by a simple notion that followed her back to India from Iceland — the idea of being able to create shared value through mindful products. They indeed bring you an amalgamation of timeless, global statement items with each collection, reflecting an idea of beauty that is effortless and transcends shifting styles.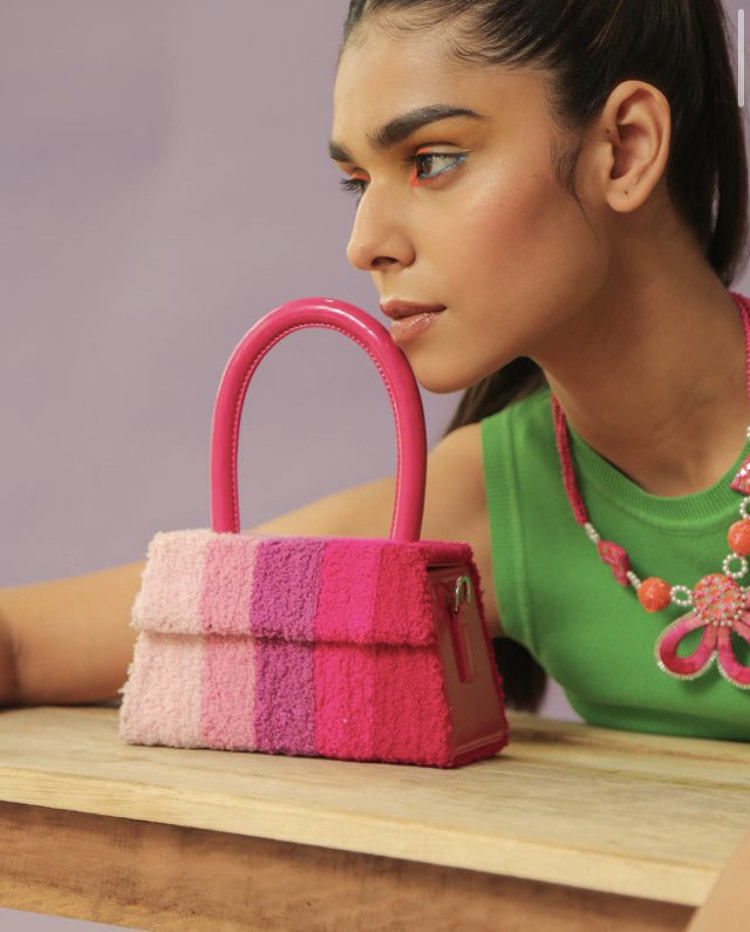 Notice me is a high-end accessory brand that reimagines classic shapes while keeping the times and trends in mind. It was founded in 2017 and is headquartered in New Delhi. The brand communicated with us via fashion and does offer us bags that have never been seen before, bags that are vegan, sustainable, and, of course, fire-resistant. Every piece created by notice me is handcrafted by the top craftspeople in the industry where every design is handcrafted in small batches with vegan leather. Their social media-born business is made by and for joyful, bold, and self-assured individuals who want to change the world one fashion statement at a time. The brand is woman-owned and operated company, which makes it even more intriguing to us.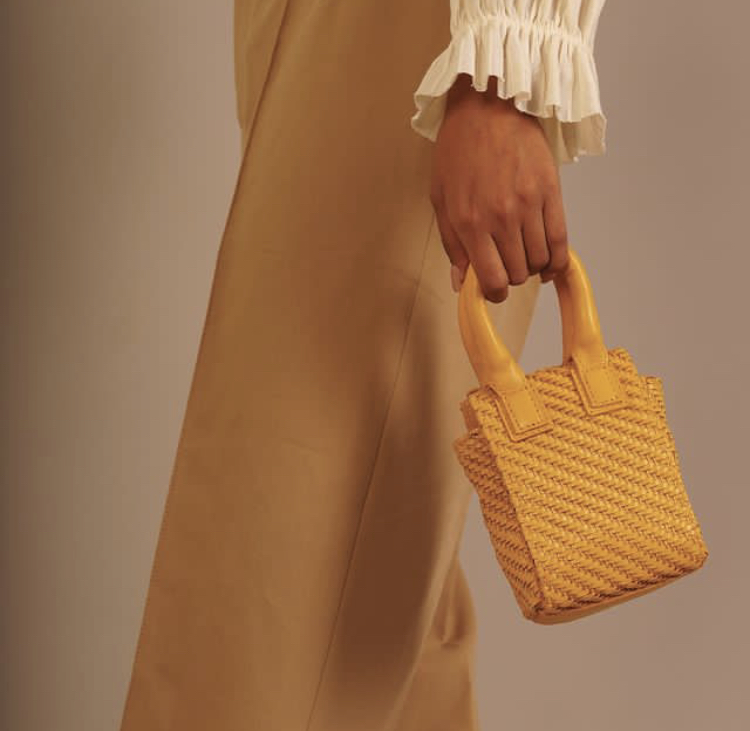 STEM was born after four years of deep visualization of aesthetics, comprehension of local craftsmanship, and discovery of design elements that are ethically and responsibly obtained, fueling the collective enthusiasm for heritage, sustainability, and minimalism. Each product is unique and one-of-a-kind, where the brand works on a pre-order basis because wasting inventory, is harmful to the environment! From leather procurement to tanning and dying, Stem India takes great care of the people, products, and processes involved. 
Their artisanal clusters are unquestionable, which is why the brand plans to maintain the authenticity of its craft while including innovative components, classic designs, and multifunctional features.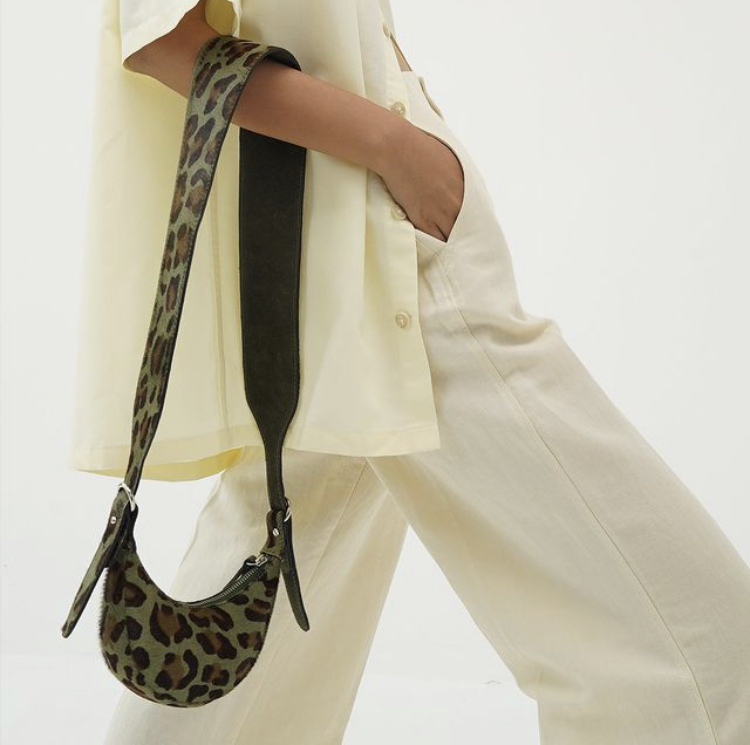 This is what we say- the hands-down, a proudly Indian brand in every sense of the word i.e. raw materials are all manufactured and bags are handcrafted and supplied in India. About the design aesthetics? They seem to be mostly geometric, with a few modern features thrown in for good measure. Each of the bags on the website is handcrafted from 100 percent real leather.
Well, we all have come through MIRAGGIO quite a few times. If you're not acquainted- this brand is a high-end handbag collection that aims to give voice to a new trend that is anything from 'obvious.' MIRAGGIO's world is a creative zone where a woman can be whatever she wants to be, inspired by today's free-spirited women. Everything that goes into the handbags is influenced by the muse, from the material to the concept, each piece that is chosen.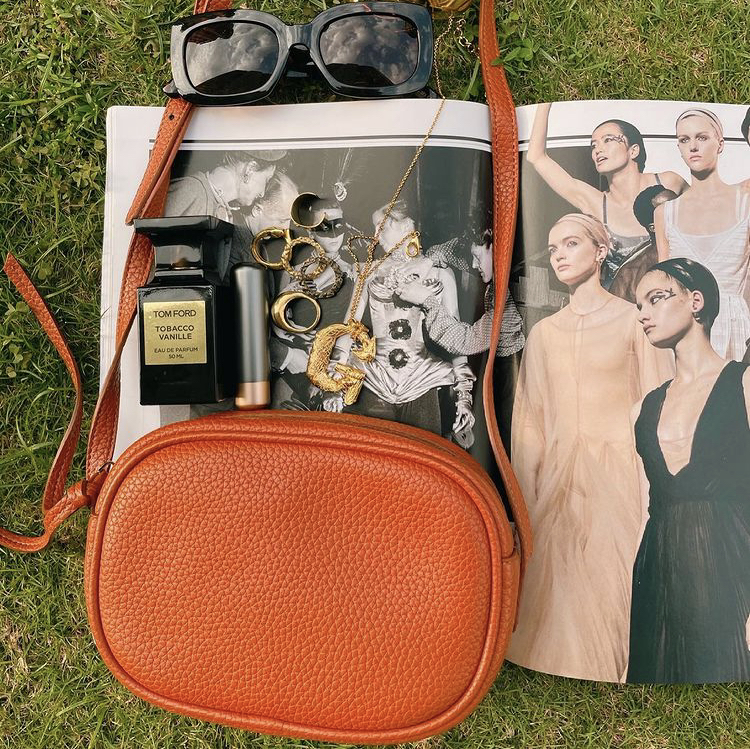 Curiosity and creativity are intricately connected in the universe of The House of Ganges in one ever-evolving, creative journey. Exploration, discovery, and the beauty of enhanced design has what keeps them going. to make the best of their collections where the primary source of inspiration is the environment! When we say handmade at THOG, we mean it. The brand is vertically integrated, which means we do everything in-house, from product design to development to production and fulfillment.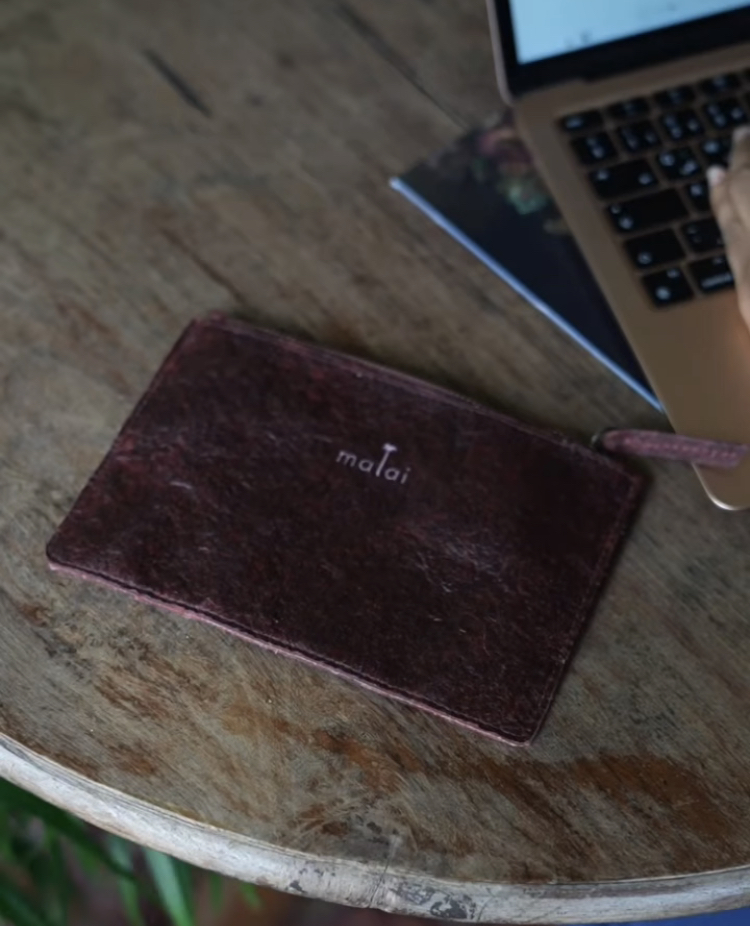 The phrase "one man's trash is another man's treasure" perfectly describes Malai's story. This brand combines a clear, straightforward philosophical approach to production with a profound understanding of environmental science and technology processes.  The most intriguing part? Well, they seem to have collaborated with coconut producers and processing units in Southern India, who end up with a lot of 'waste' coconut water after harvesting the white flesh from mature coconuts. Normally, this wastewater would be discharged into the drainage system, but this causes water contamination and acidification of the soil. A modest coconut processing facility might waste up to 4000 litres of water each day. And it seems almost unbelievable that out of these, they create one-of-a-kind products!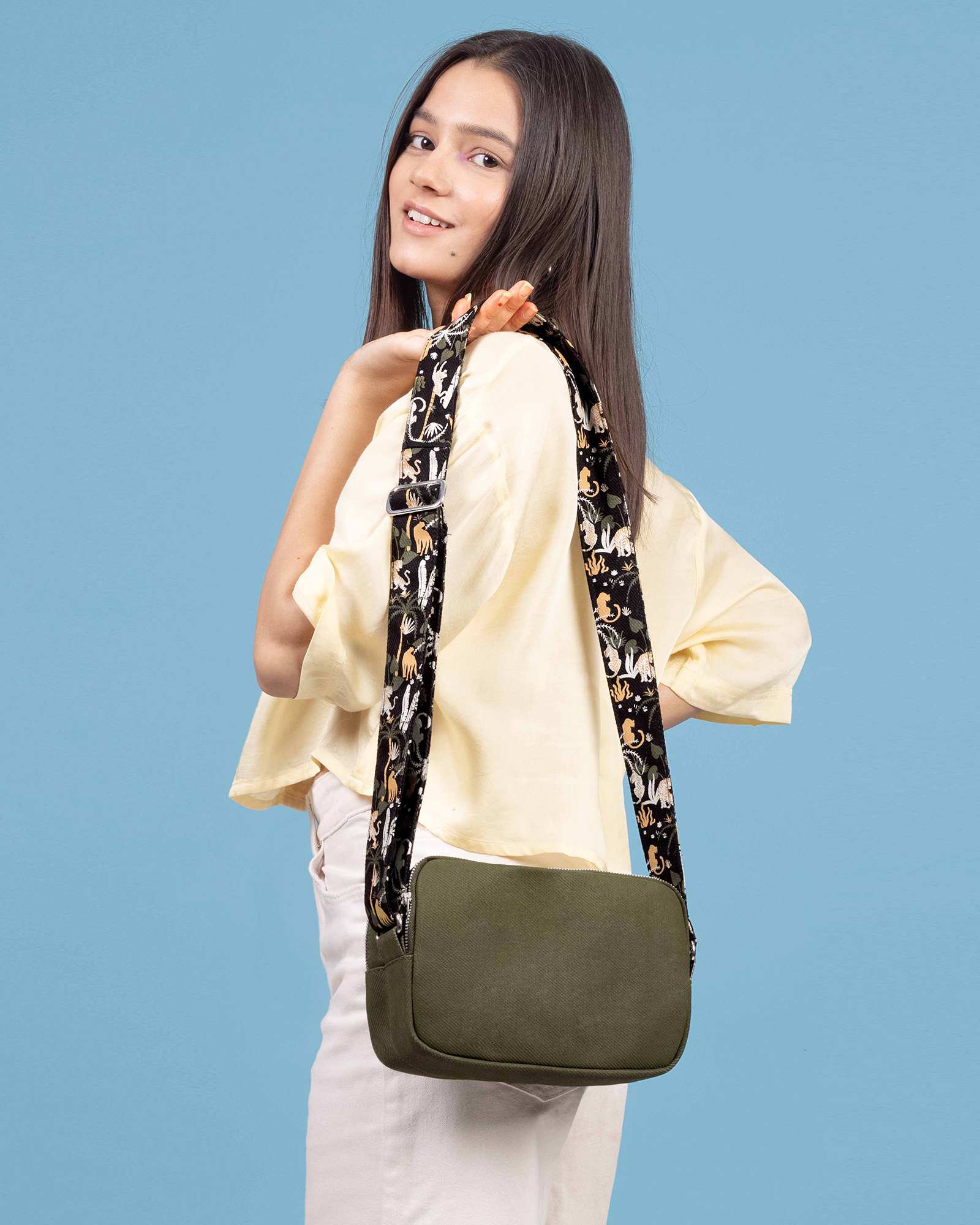 Apparently, materials with a conscience appeal to the brand, and thus their main focus is to offer us the best of sustainable products whilst being a cruelty-free and vegan brand. And well, let's face it,  these materials are beneficial to both you and the environment. Jute, Organic Cotton, Recycled Cotton, Recycled Plastic, and Organic Cotton are all environmentally friendly, colourful, and adaptable textiles and why wouldn't one give a shot to these adorable bags anyway? Not just that but they also make certain that the inks, dyes, and packaging are all eco-friendly.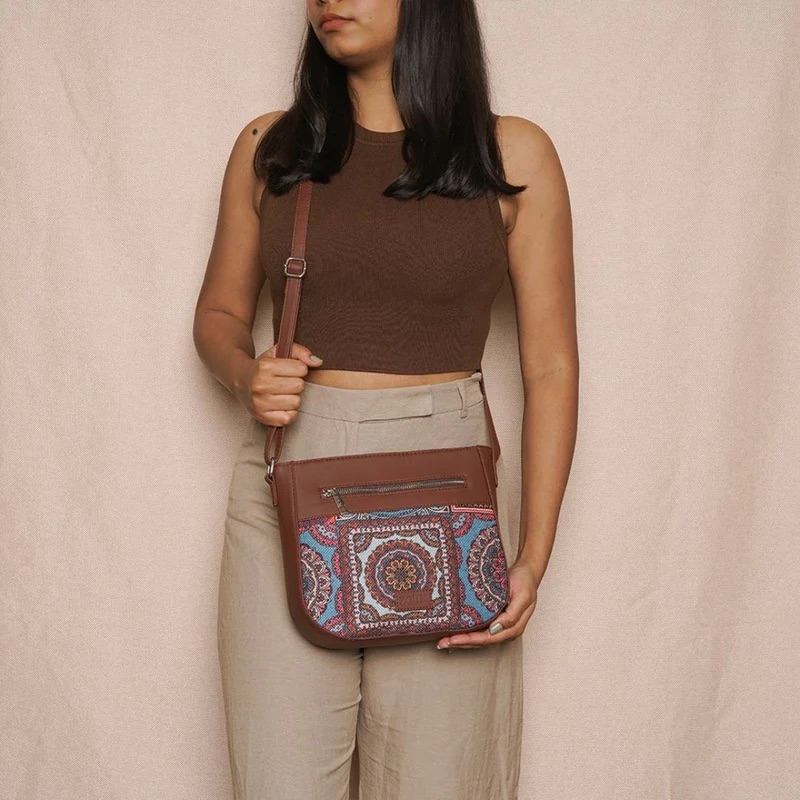 Zouk is the ultimate online shopping destination for high-end handbags, wallets, and accessories- whether you're looking for a fashionable bag to wear to weddings or a laptop bag that will make your coworkers jealous. The Zouk website brings together the best and most refined men's and women's fashion from around the world that sells Vegan products that are Cruelty-Free, Responsible, and PeTA-Approved. No animal products are used in the production of their exquisite line of lifestyle fashion gems. Having said that, Traditional fabrics such as Ikat, Jute Khadi, and Vegan leather are used as claimed by the brand.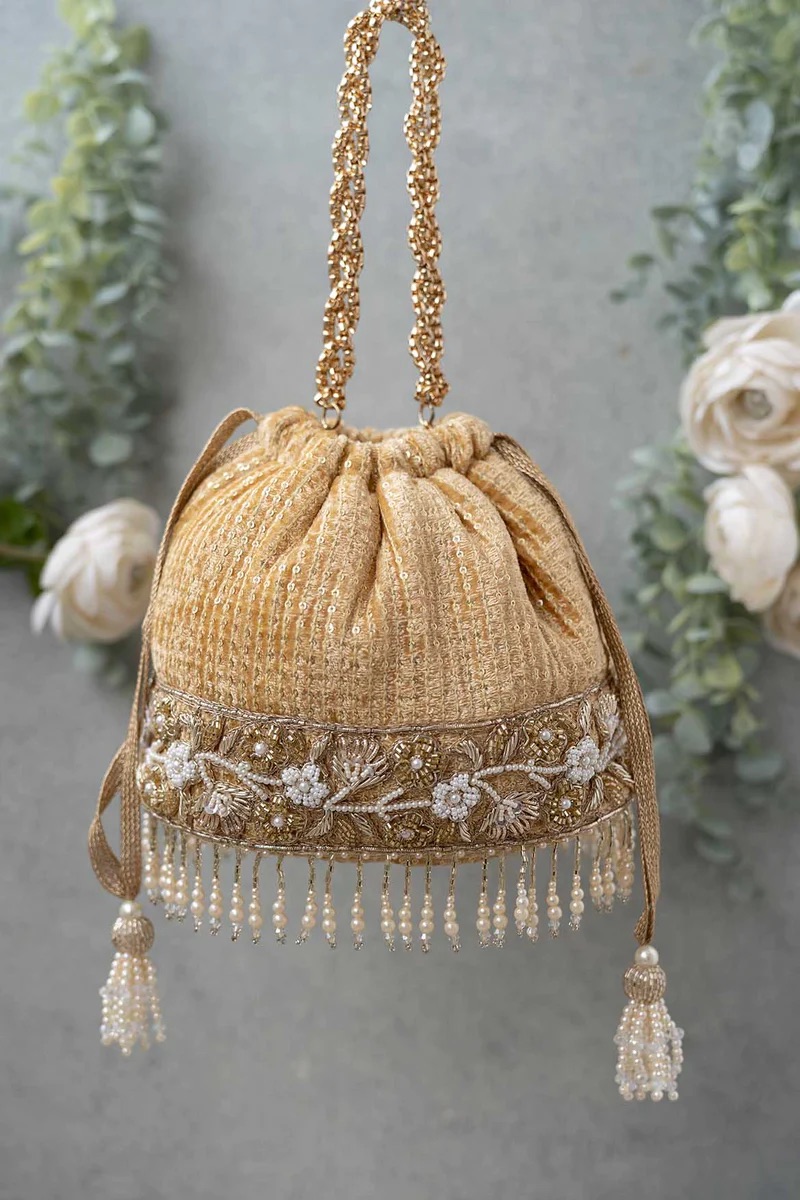 AMYRA, based in Chennai, is a brand born out of a love for Indian textiles and a desire to transform them into well-designed utilitarian fashion accessories. 
Their variety of formal clutch purses, potlis, wallets, slings, and tote bags are meticulously handcrafted and a testament to the local artists' skill and passion for bringing to life the design concepts that are a mix of traditional fabric and modern form. Every AMYRA product is the result of more than 25 years of experience in the industry. The brand is dedicated to creating exquisite handcrafted items that are distinct from the mass-produced handbags on the market. As claimed by the brand, they have complete control over all phases of product development, from design to final packaging.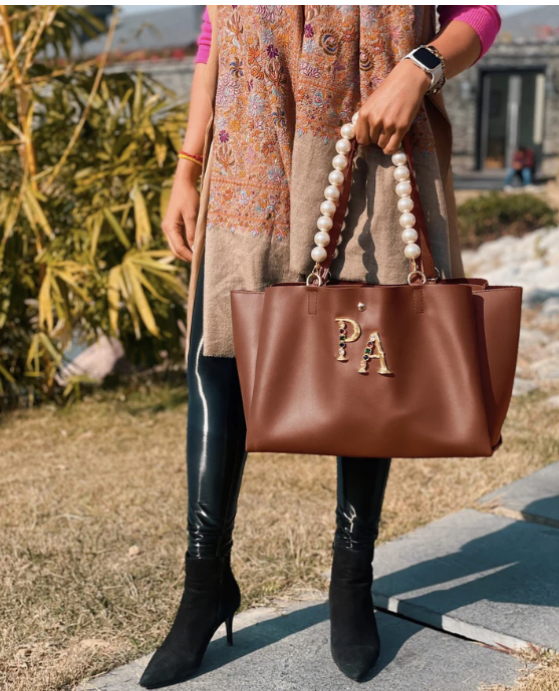 The aim for PRERTO has been to design pieces that each individual could interpret and wear in their own unique way, based on a strong belief that accessories actually emanate personality. The brand strives to create premium pieces that flawlessly integrate modern trends and techniques with our rich cultural past, resulting in pieces that will last a lifetime in your wardrobe. Moreover, they have amassed a large celebrity fanbase over the years, including Deepika Padukone, Alia Bhatt, Sonakshi Sinha, Shraddha Kapoor, Katy Perry, Christina Aguilera, Carrie Underwood, and Vanessa Hudgens, among others.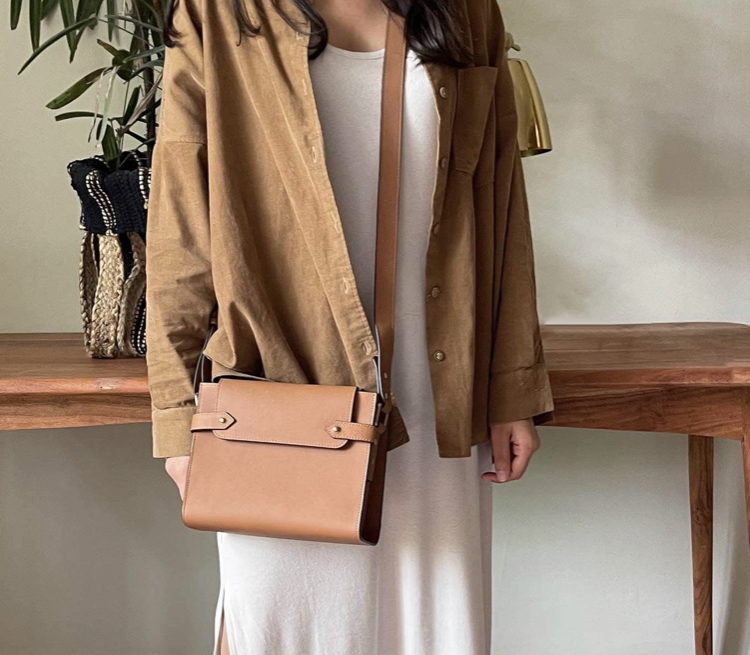 Everyone is drawn to the nostalgia, mysticism, and romance of historic sites, colorful culture, geography, and an unending variety of varied modern icons because the Indian love tale is a worldwide one. Nappa Dori is one of India's most well-known contemporary design brands, with a carefully crafted design approach and craftsmanship that preserves artisanal sensibility and minimalism to integrate form and function in a harmonic manner. It is one of India's rising creative scions, inspired by minimalism and detail-oriented craftsmanship, and is a testament to a new generation of Indian designers who are internationally aware of emerging tastes and produce really world-class quality and design.