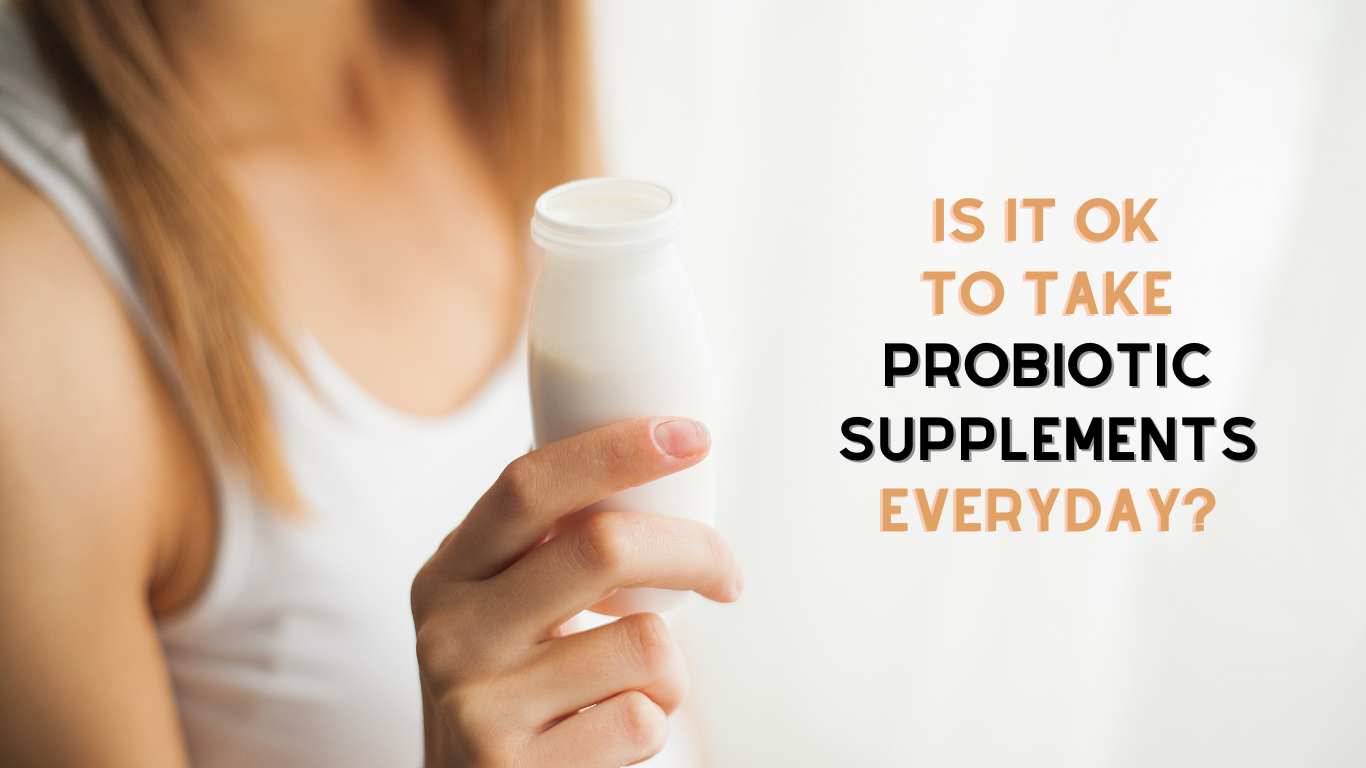 In the ever-evolving landscape of wellness trends, probiotics have emerged as a subject of considerable intrigue. Promising to aid weight management and optimize gut health, these live microorganisms have garnered attention for their potential benefits. However, the decision to incorporate probiotic supplements into one's routine is not a straightforward one, and it's imperative to approach it with careful consideration and expert guidance.
The question of whether one should take probiotic supplements into their routine is not one that can be answered definitively for all. Consulting a qualified healthcare professional, such as a dietician or doctor, should be the first step in this journey. Their guidance can help assess individual needs and potential benefits, while also considering any underlying health conditions.
The Probiotic Buzz: A Personal Perspective
In the midst of the probiotic fervor, I embarked on a personal exploration of these microbial wonders. Dealing with persistent bloating and the challenges of weight management, I decided to give The Goodbug Gut Balance | Overall Digestive Health probiotics a try. The initial days were filled with optimism as I sensed positive changes within me. However, this honeymoon phase was short-lived.
The Bumpy Road
From the third day onwards, an unexpected and uncomfortable hurdle emerged – a sense of constipation that contradicted the probiotic promise. It wasn't just a passing inconvenience; by the fourth day, my discomfort had escalated. Frustrated and disheartened, I made the difficult decision to discontinue the probiotic regimen.
The Road to Recovery
Reclaiming my body's equilibrium proved to be a gradual process. It took another 3-4 days to reset my stomach and restore normal functioning. This journey taught me that while probiotics can offer benefits, they are not universally effective, and their impact can vary from person to person.
Nature's Bounty: A Safer Path
Probiotics are indeed crucial players in maintaining a healthy gut, which in turn influences overall well-being. However, relying on natural sources might be a wiser approach. Incorporating foods rich in natural probiotics, such as yogurt, kefir, and kombucha, can provide a sustainable and gentle means of enhancing gut health.
Exploring Effective Solutions
For those dealing with bloating, there are a few natural remedies that have shown promise. Raw amla, consumed before or after meals, can work wonders in alleviating discomfort. Additionally, a homemade de-bloating tea offers a multi-faceted approach to gut health:
Ingredients:
Equal quantities of coriander seeds, fennel seeds, and cumin seeds
2 cups of water
2 tablespoons of the seed mixture
Instructions:
Combine the seeds in equal parts.
Add the mixture to 2 cups of water.
Boil the mixture until the water reduces to 1 cup.
Consume the tea lukewarm or cold.
Beyond its de-bloating effects, regular consumption of this tea can serve as a natural remedy for persistent gut issues, including acidity, indigestion, and bloating.
Conclusion
In the journey to harness the potential of probiotics, it's essential to tread cautiously, consulting healthcare professionals and being attuned to one's body's responses. While the concept of a "one-size-fits-all" solution might be tempting, individual experiences can differ significantly. Opting for natural sources of probiotics and exploring time-tested remedies can provide a balanced approach to nurturing our gut health, ultimately contributing to overall wellness.