By Ms. Devina Kaur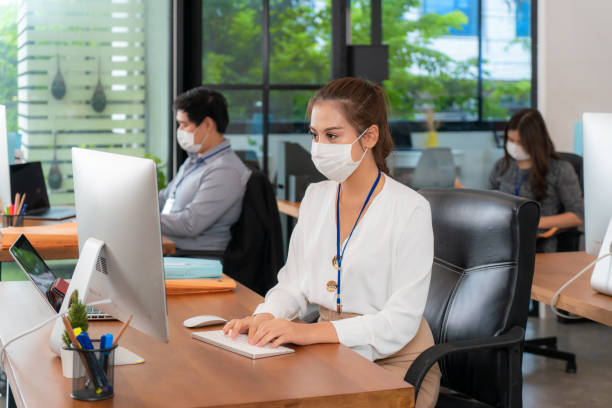 Many people realize that they are spending a lot of time working and working on their personal lives at the same time. This can be overwhelming for many people and can cause stress and anxiety. There are many ways to relieve stress both at work and in your personal life.
Here are a few tips to help relieve stress and manage the anxiety:
Stay Organized:
One of the easiest ways to relieve post-covid stress is to make sure you stay organized in your daily tasks. Use the old fashion way of using a pen and paper and write down all your needs.. Write down a plan for each day, and take the time to go over it the night before bed. Be sure you are making a conscious effort to maintain this method of staying organized. If something is not on your to do list or you did not do it, cross it off as you see fit. This will help you feel more organized and reduce the stress from your days.
Self-knowledge:
Take 10 to 15 minutes every day to relax and meditate, or do something that helps you stay calm. For me personally, it helps put on soothing music first thing in the morning. For you, your routine may include exercising, cooking, or lighting a candle to get rid of the stress in your life. Many people notice that doing these simple things can help them take their minds off work and focus on other holistic personal development to manage their stress and anxiety. Take time to find out what really speaks to your heart and then practice the simple routines. It all starts from self-knowledge.
Evolve Everyday:
Determine what you need to live a happy and healthy lifestyle. You may have to make changes if it is not consistent with your goals. When the time comes that you need to get back to work after working from home for a few years, it may be difficult to do so. Take out the time to plan to find the balance between your personal and professional life. Finding equanimity is a journey of personal and professional growth every day.
These are three good ways to take your mind off the stress of work and return to a normal life after Covid. It is challenging to stay focused on your job and ignore the pull of working from home when you return to the office after a long break. Focus on what is important, prioritize, stay organized and most importantly, find balance and be kind and compassionate with yourself as we all have other difficult issues to recover from. If you take the time to get more organized, plan and take breaks from work, you will find it much easier to get back into your daily routine.
If you have been away for a while, make sure to take the time to focus on yourself and not just the job when you return. It can be easy to focus on work and forget things like what meals you need next or how to maintain good relationships with your family. This will help you maintain a balance that will help reduce the stress when working. Your health is much more important than your job, so make sure to take the time to take care of it.
Other things you can do are:
Take a personal break to relieve the stress
Meditate or do something that helps you unwind
Get a hobby and/or focus on your diet and exercise
Create a plan for the day, and follow-through
Set times to take daily breaks
CONCLUSION
These tips should give you a general idea of how to get rid of post-covid stress in your personal life and at work. Everyone is different, and it's not a way that works for everyone. When you are working, and in your personal life, it is important to be organized and plan well, especially after a long absence from the office. Doing so can help relieve stress and return you to feeling more relaxed.
About the author
Devina Kaur


Born and raised in India, Devina Kaur is an inspirational speaker, author, radio host, and the founder of the Sexy Brilliant Non-Profit Foundation. Her weekly columns are all based on the KAUR™️ process. In 2019 she was the recipient of the Canadian top 25 immigrant awards. She is also the author of the spiritual self-help book Too Fat, Too Loud, Too Ambitious.