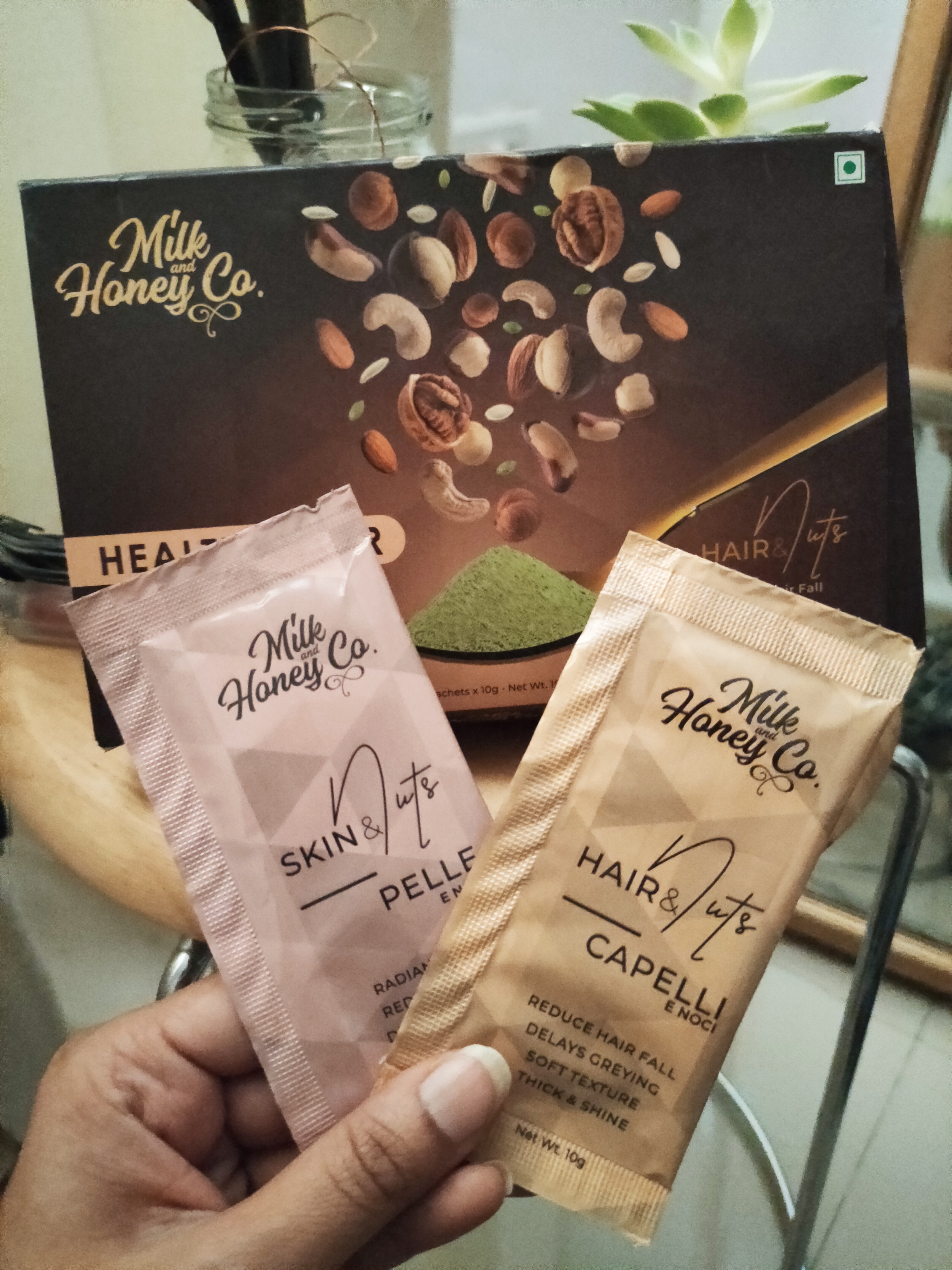 Haven't we all secretly wished for an easy approach to having radiant skin and hair as we grew up? Plus, if you're anything like me, you've already spent too much money on skin and hair care products that make big promises but offer disappointing results. So we have every reason to be skeptical when we encounter a new supplement promising to alter our skin and hair. 
At Influsser hq, when I came through these Milk and Honey Co. Hair and Nuts, and Skin and Nuts sachets. They're packed with just the proper vitamins for the job, and all you have to do is tear open the sachet and chew the material within; they provide a well-balanced selection of all the essential nutritional requirements. Below I've shared the experience and tried to put it in the shortest way possible.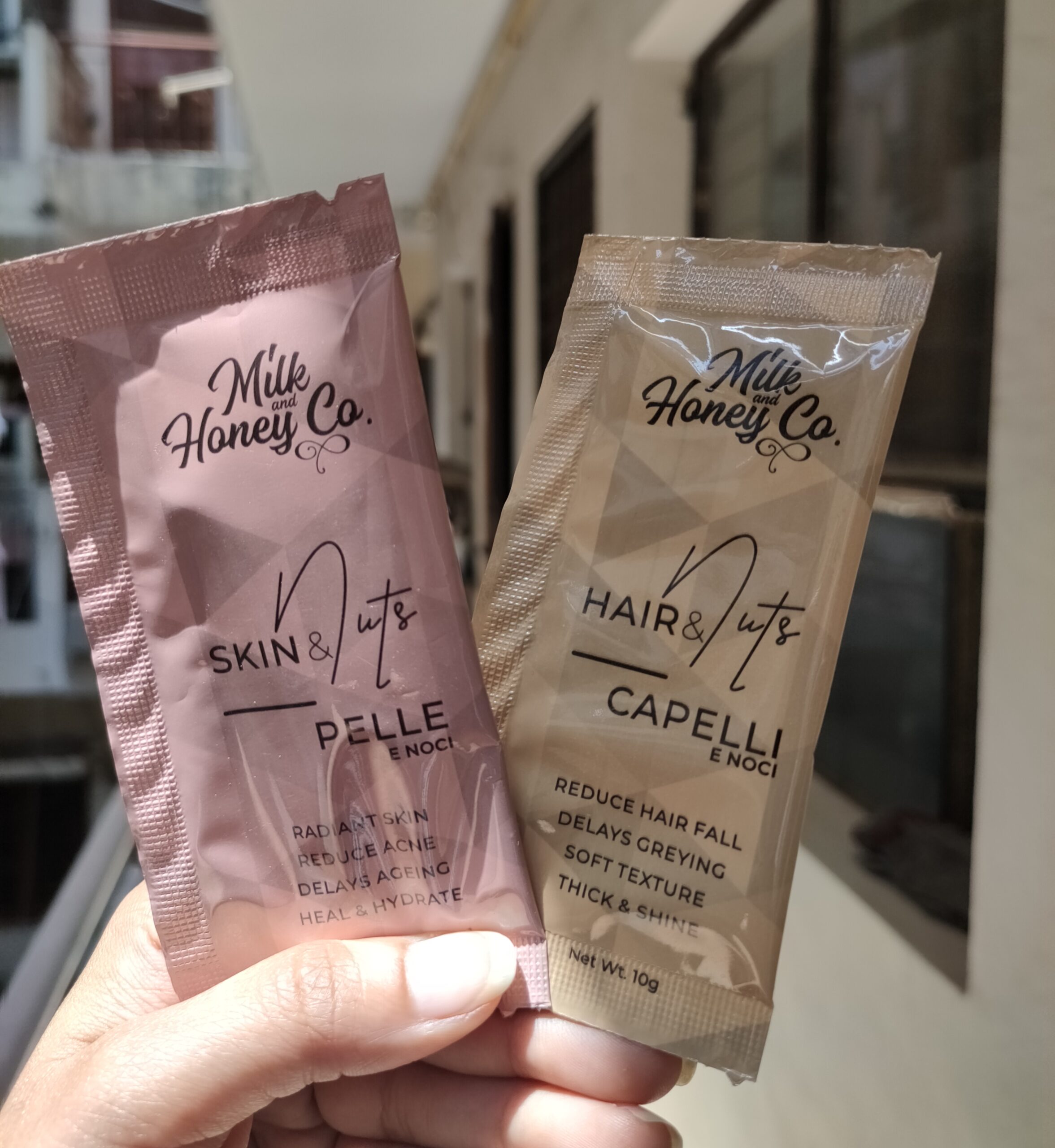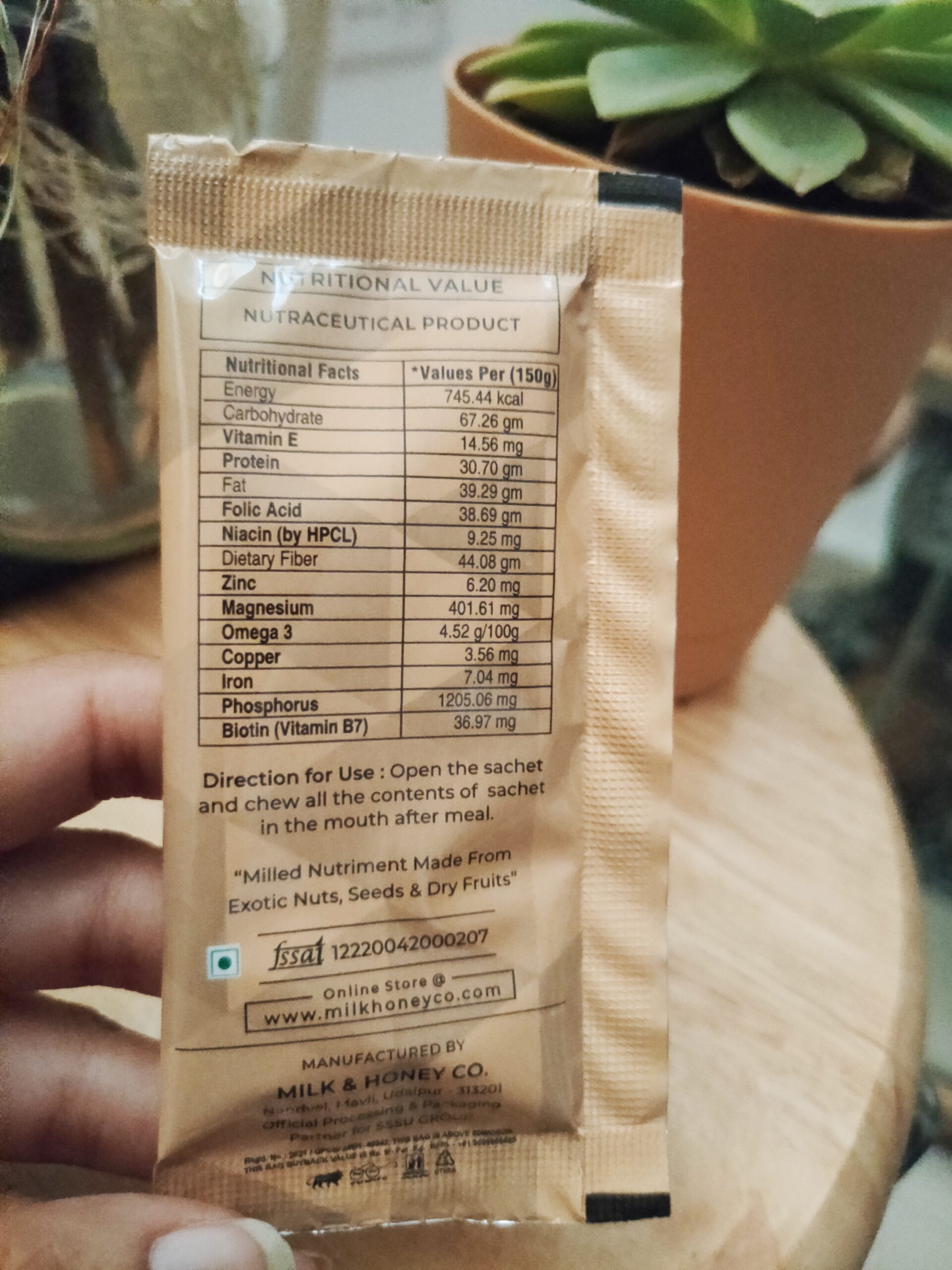 Hair & Nuts
It's a simple product that promotes your hair's health without taking up too much time, like hair creams or masks. 
Hair & Nuts is a sachet of edible seeds, nuts, and other ingredients that help to maintain healthy hair. It contains high levels of Omega 3, Biotin, Niacin, Vitamin E, Folic Acid, Protein, and other nutrients that are beneficial to hair.
These sachets are nutrient-dense, and regular use will improve an individual's general health as well as their hair health advantages, restoring bounce, gloss, and thickness to hair. They're brimming with a green concoction of exotic nuts, seeds, and other natural ingredients designed to promote the health of your hair.
Skin & Nuts
Collagen is produced naturally in our bodies, but it decreases as we age. We're providing our bodies with the nutrients they need to boost collagen formation and improve our appearance by taking a skin-supporting supplement like this one. This product works from the inside out, delivering the correct combination of nutrients to maximize absorption and hydrate your unhappy skin to keep it looking young. Selenium, Zinc, Omega 3, Omega 6, Oleic Acids, Vitamin F, Vitamin E, and other nutrients for the skin are abundant here!
It's a vegan, all-natural source of vitamins, minerals, collagen, and antioxidants that help support healthy skin. These sachets, which are packed with different nutrients, are not only fantastic for bright skin, but they're also good for your general health.
Who Should Take Them?
Anyone who wants their skin and hair to be smoother and more radiant! While Honey and Milk Co. isn't meant to replace your skincare routine, it can certainly add more value and impact to it. For those of us who are aging (aka all of us! ), we need to be more conscious of our overall health and well-being. 
Who Shouldn't?
This product is suitable for both men and women, regardless of their hair type, texture, or age. People with nut or seed allergies, on the other hand, should be cautious when purchasing this product and check the ingredient list carefully to verify that there are no substances that could cause an adverse reaction if used repeatedly.