Sustainability is not a concept, it's a way of living. Many often misinterpret the word and relate it only to energy consumption. But a holistic approach is required to be truly eco-friendly. The idea of a sustainable lifestyle applies to living in a way that supports a healthy body and mind. Every day we make choices in our lives that affect the environment, the climate, and other species. From what we eat to how we spend our time at home, there's a lot we can do to "choose wild" and reduce our environmental footprint to leave more room for wild animals and plants.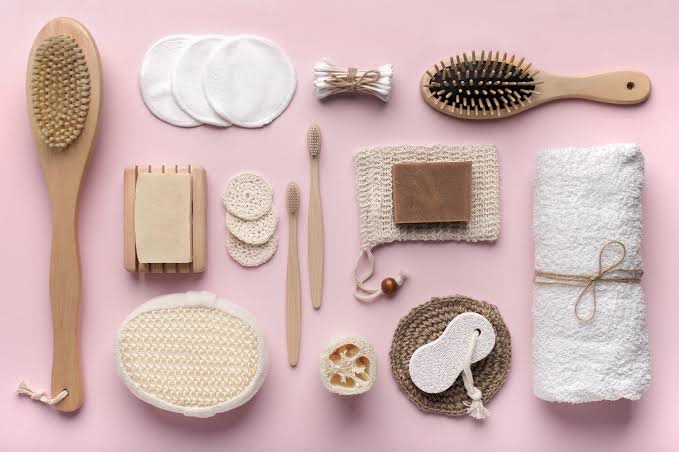 1.
Hunt for the reusable(s)-
Repurposing old objects not only helps to keep garbage out of landfills, but it also makes for interesting conversation starters. 
Almost all glass products can be upcycled in some form, from the glass jar in which your favourite jam is sold to the wine bottles you've been collecting. As much as feasible, reuse glass bottles and containers for different beverages. You could also use your empty candle jars as jewellery jars (you can store things like cotton pads and Q-tips in them, as well).
2. Start getting acquainted with the 'product labels' when shopping
The variety of alternatives available, from coffee to fruit to apparel, might be confusing — but when it comes to limiting your influence on wildlife and the environment, there are some clear leaders. 
If you like coffee, look for "shade-grown" coffee, which is cultivated in a way that preserves forest habitats for migratory birds and other wildlife. 

When feasible, buy Fair Trade certified products to support firms that are committed to sustainable production and paying workers a fair wage. 

If possible, buy organic food; it may be a bit more expensive, but it keeps toxic chemicals out of our land and water, benefiting agricultural workers, wildlife, and your family.
3. Making use of natural light (because why not!)
Instead than relying on artificial lighting to save energy, make the most of natural lighting. Natural light creates a bright, inviting environment in the home while also providing natural heat. Look at home development options such as Velux windows, skylights, and shutters that will allow for good natural light solutions.
4. Take action in your kitchen already
Investing in a water filter for your faucet instead of buying bottled water, or providing water with a slice of lemon. 

Using cloth napkins instead of disposable napkins and make use of metal, ceramic, or glass knives, forks, spoons, plates, and cups instead of disposable knives, forks, spoons, plates, and cups. 

Bags (such as shopping bags) can be recycled and used for different purposes around the house. 

Cardboard boxes can be recycled for future storage.
5. Feminine Hygiene Products, we need to talk too!
There have been many debates over whether regular tampons contain chemicals and whether they are safe. There are, thankfully, alternative options! PeeSafe, for example, employs organic cotton in their products and offers applicator-free tampons to cut down on waste. Then there's the period cup, which I tried and didn't care for, but which I know a lot of women swear by!
6. Don't scrap it to the curb just yet
Though you may be tempted to toss fruit and vegetable remnants into the trash, resist!

You can use vegetable tops and roots (for example, lettuce, onions, celery, and potatoes) to grow more of those vegetables; 

vegetable scraps (for example, onion skins, carrot peels, corn cobs, and potato skins) can be used to make stock; 

and apple and potato peels can be used to make chips (bake them with honey and cinnamon for a sweet, crunchy treat).
BOTTOM LINE- One of the most important steps to creating sustainable habits that last is to know that everything you do counts. Be proud of the small improvements you make, because they will most likely lead to bigger changes. Don't assume that you are too small to make an impact, because everything we do as individuals becomes a greater collective and helps tremendously.