There are numerous ways to embrace the attitude and establish your route to be more sustainable, ethical, and conscious in India, given the necessity to switch to sustainable fashion choices and enjoy it all just the right way. And let's face it, we are anyway no strangers to the fact that primarily (in bold!) the fashion business contributes 10% of total carbon emissions and is a major source of water and land contamination,that said, it's high time that we start getting acquainted with the sustainable fashion.
Yes, we get it. All this sure gets overwhelming (been there) when so many questions are raised at this point in time but for starters, we'd say that shopping for an item, wearing it, washing it, storing it, and finally mending or disposing of it all contribute to truly sustainable garment care methods. Consider it similar to the life cycle of a garment. To help further, we have put together this comprehensive guide to sustainable fashion.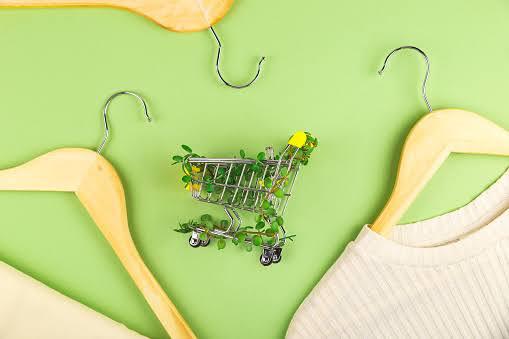 Know your clothes: Make slow and smart purchases
Buy items that are made of non-animal ingredients and are made from alternative materials.
Choose personal care and cosmetic products that are vegan and have not been tested on animals, such as shampoo, lipstick, kajal, mosquito repellent, and toothpaste (cruelty-free).
Finally, ensure that the company follows ethical and long-term business practices.Also buying less and investing in better alternatives should go hand in hand (we have talked about it as you scroll further)
Ask yourself if you really need more clothes
Try to avoid buying that statement piece you know you'll just wear once and instead invest in something with more longevity that you'll be able to wear again and again. Choose more versatile pieces that may be worn in a variety of ways than that one thing that you know will be out of style in no time.
Change what you splurge on. Instead of spending your savings on a dress for a wedding or a pair of shoes that you'll only wear for special occasions, spend your 'investment' cash on the things you wear every day. Stop thinking, 'I would never spend that much on a pair of jeans. Instead, consider that you are only going to buy one pair of jeans this year, or one item this month – and make it that. After a few seasons, you will have a high-quality, sustainable wardrobe to be proud of.
Another environmentally friendly approach to changing your wardrobe is to rent clothing. Given that 300,000 tonnes of old clothing are thrown away rather than recycled each year, sharing our wardrobes and participating to the circular economy is clearly a step toward a more sustainable future.
Support local/small business
In a world where emerging sustainable companies are failing to gain traction in traditional marketplaces, more consumer and investor backing can help them and the earth turn the page. Otherwise, these brands will be gone in no time. In addition, seek clothing manufactured from organic materials and goods that use less water and artificial dyes. Cotton should be replaced with eco-friendly natural materials such as hemp and bamboo. Cotton uses a lot of water and depletes the land, but hemp produces twice as much fibre per acre while using less water and enriching the soil.
Donate more often
Rather than hanging your discarded items in your closet, donate them to a worthwhile cause to help others be more sustainable; they will invest in your old pieces rather than buying anything new. Having a one-in, one-out strategy — living by the belief that every time you buy something, you'll donate something – is a terrific approach to do this. Continue to follow the one-in, one-out rule to maintain your closet clutter-free. As a result, if you buy something, donate something from your closet.
Treat your clothes just right
It may seem self-evident, yet it is crucial. Of course, higher-quality clothes are more likely to survive longer (and you're more likely to handle them with care because they're more expensive), but this applies to everything in your closet. If you take excellent care of them, you will have to replace items less frequently. Go the additional mile to make your clothes last longer, from caring for your cashmere to washing your jeans inside out.
Your questions answered-
Are natural fibers better than man-made fibres?
Not all of the time! Although we've been taught that natural fibres are always superior to synthetics, this isn't always the case. Technical and manufactured materials will, in fact, play a significant role in the future of sustainable fashion and textile production.
Lyocell, for example, is a man-made cloth derived from wood pulp. Because the trees used to make lyocell use significantly less water than cotton, it is a more environmentally friendly fabric. It's also crucial to consider how you want to wear a fabric; if you have a profession that demands a lot of physical labour or you're frequently exposed to harsh weather, technological fabrics like Gortex are a better choice than, example, wool because they last longer and are less likely to tear.
2. Are recycled fabrics as good as new ones?
That is surely arguable! When the fabric is mechanically recycled, that is, when it is physically dismantled so that the fibers can be reused, the fibers become weaker each time they are used. Because mechanical recycling is quite inexpensive, it is the most often utilized method of fabric recycling. Items made entirely of cotton, polyester, or wool are very easy to recycle, but blended fabrics, particularly those including elastane, are more difficult.