It's always important to be aware of our consumer behaviors' environmental impact on the globe and we had to slide in and talk about it. While the beauty industry still has a long way to go in terms of achieving a more sustainable future, the good news is that many brands are taking steps in the right direction, such as using more environmentally friendly and ethical practices when sourcing ingredients and packaging products, as well as implementing environmentally-focused recycling initiatives and programs.
Even though there's still a lot of work to be done, every little bit helps, so take a step in the right direction and try to buy your beauty products from brands focused on sustainability wherever feasible. It's crucial to shop with intention, and if you're not sure where to begin, we've got you covered. We've rounded up the top brands for you to try out and well, we hope you'd consider incorporating at least one environmentally responsible change into your everyday routine, particularly your beauty routine, this year.
FabEssentials
Overflowing with colourful exotic ingredients and soaked in the goodness of nature, Fabindia offers their immersive personal care range Fabessentials, which is drenched in powerful, enticing scents. Our goods are made with natural bioactive components and are not tested on animals. Dermatologically tested, created with certified organic components, silicon free, mineral oil-free, volatile alcohol-free, and made with edible grade flavor are some more product-specific claims. The brand uses Forest Stewardship Certified Paper for all packaging, drawing inspiration from the intricacy and purity of natural settings.
The ingredients used in the Cream are:
Teatree Oil: Soothes irritated and inflamed skin
Jasmine Extract –  Rich in antioxidants that protect from environmental stressors for a youthful glow 
Niacinamide: Makes skin brighter and helps fight signs of ageing
2. Personal Touch Skincare
With a desire to provide luxury skincare at an affordable price point, It was then that Personal Touch Skincare was born. The brand began its adventure in 2019, and after three years of extensive research and development, they have finally launched its first product in their skincare line. Personal Touch has announced three new items from its skincare collection, the ingredients of which are COSMOS, and ECOCERT certified, and all products are dermatologically tested, following a thorough investigation and study of the skincare market as well as the needs of consumers.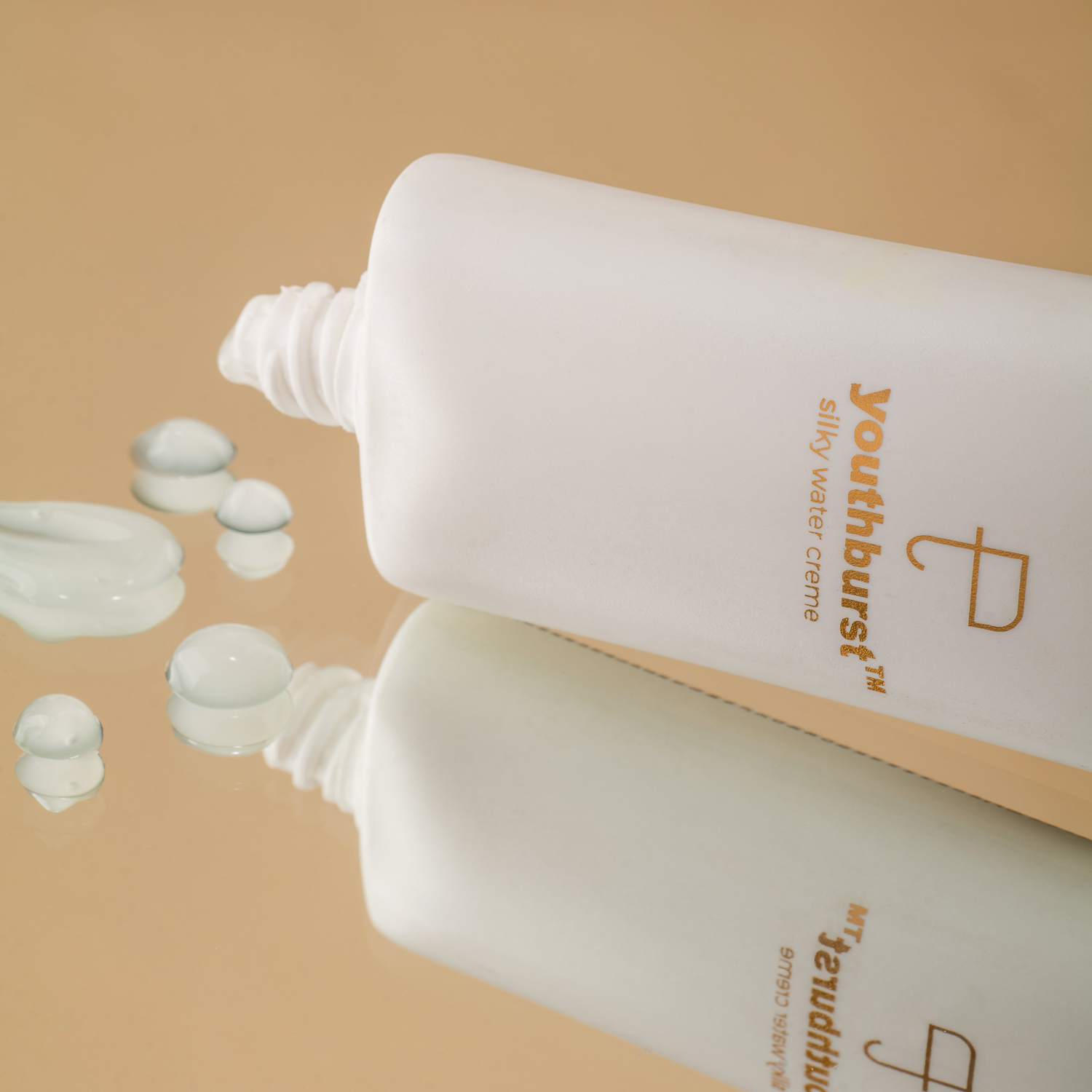 Skin that is nourished, regenerated, and glowing when you wake up- This hydrating water-gel moisturizer with green tea essence moisturizes skin instantly and reduces the appearance of fine lines and wrinkles. Pores and dark spots have also improved in just one week.
3. Juicy Chemistry
This is a homegrown organic and natural personal care brand providing simplified solutions for all your skin, hair & body care concerns. Organic and sustainable products are available at Juicy Chemistry! This includes using environmentally friendly and recyclable packaging, being plastic-free, and employing handcrafted organic components in all skin and hair care products.
The Aloe Vera Gel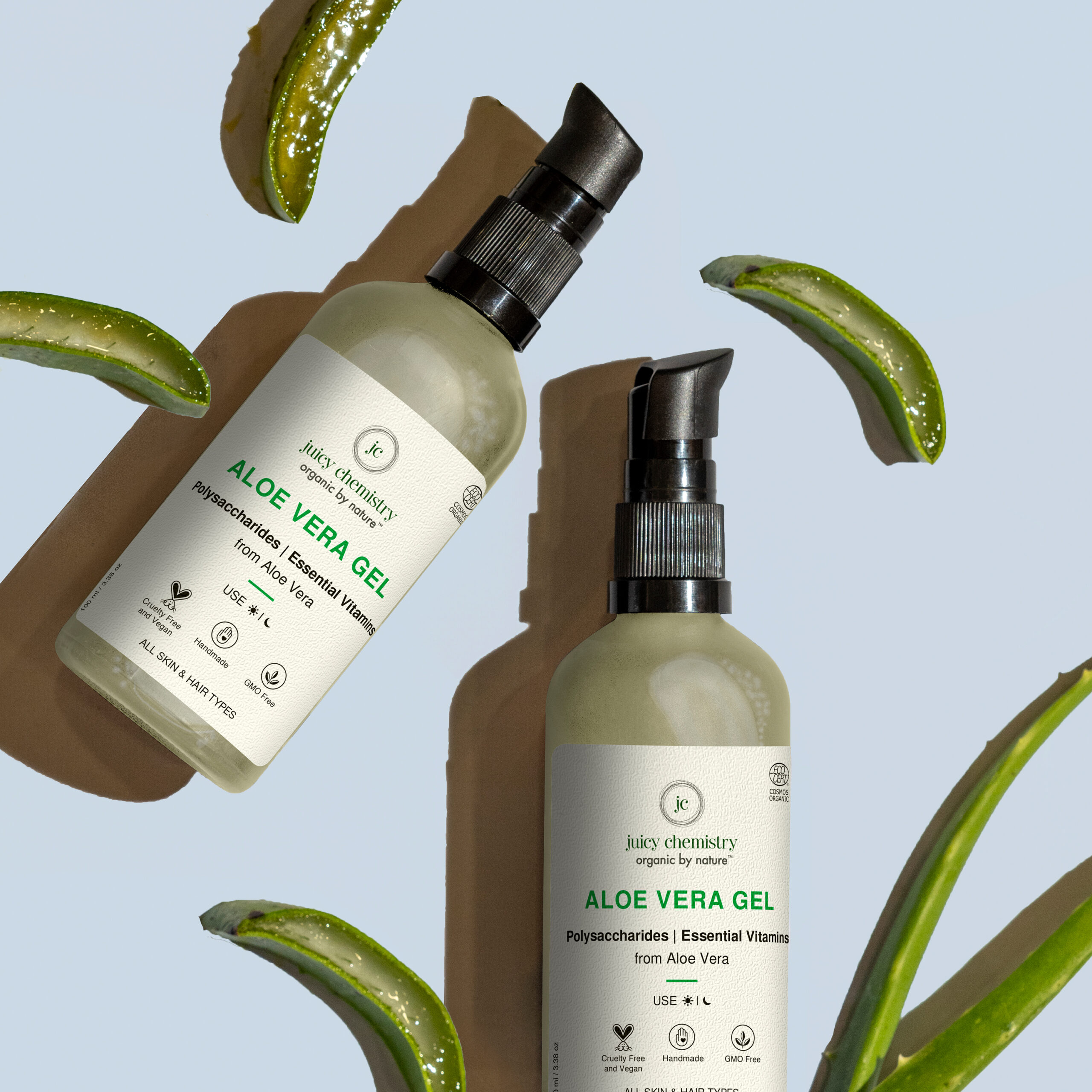 This multi-purpose gel is comprised entirely of aloe vera extracts. It gently moisturizes the face and helps to revitalize damaged hair thanks to its polysaccharide content. Its calming characteristics aid in the healing of sun-damaged skin and the relief of itchy scalp.
4. Azafran
Azafran is an Ahmedabad-based organic beauty and skincare business. It was founded in 2007 with the goal of providing authentic, certified organic products to consumers in India and worldwide.
D'fend SPF 50 Non Toxic Plant Based Sunscreen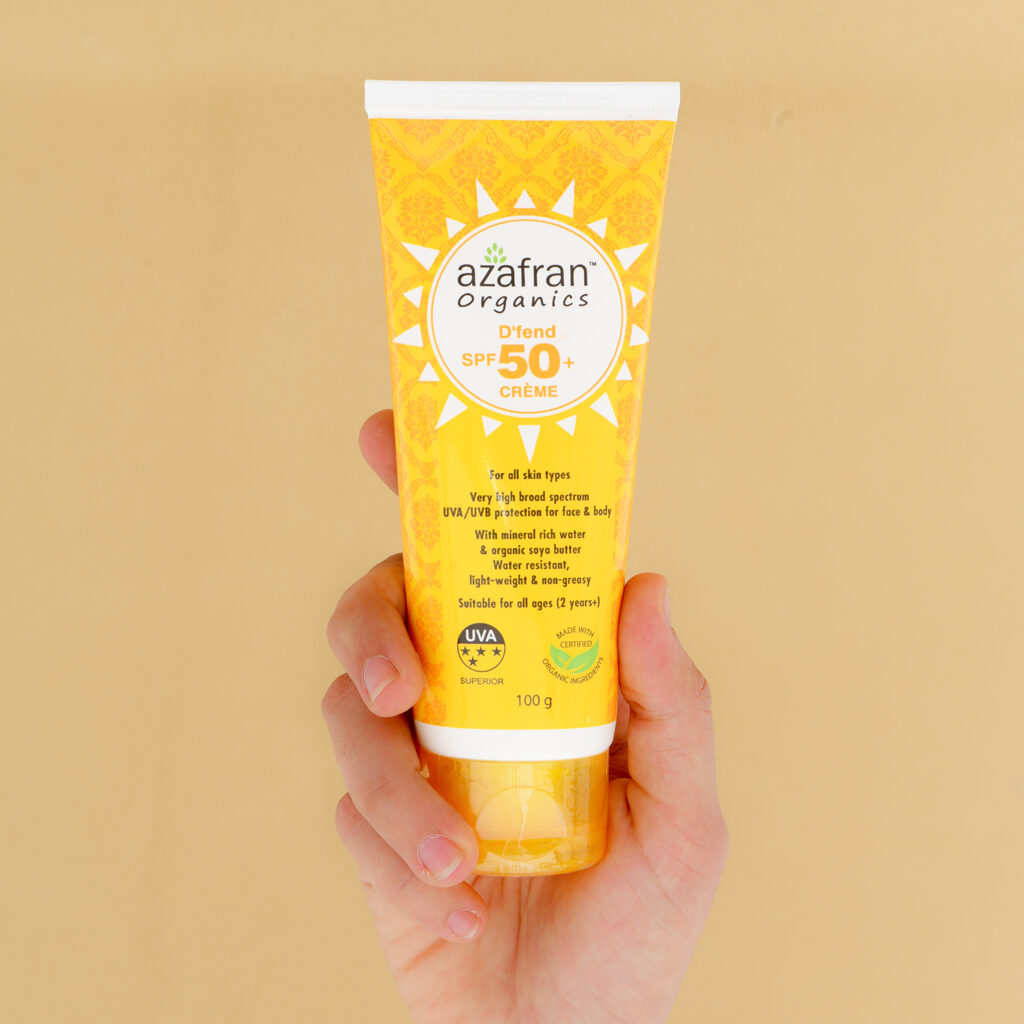 This sweat and water-resistant SPF 50 sunscreen is created with water rich in minerals such as calcium, iron, and magnesium. This infant moisturizer is non-greasy and features a light composition that hydrates with a water-like feel while moisturizing the skin with soya butter. It protects the skin from seasonal pollution, lowers pigmentation, sunburn, and suntan, and prevents sunburn. One of our top infant skincare products is the SPF 50 sunscreen, which provides UVA protection and blocks more than 90% of the sun's rays. It absorbs swiftly into the skin and does not turn the skin white.
5. Phy Skincare
Phy believes that individual men have different needs and that delivering the right products to service them is where the brand's passion resides, whether it's a suit or skincare. Phy is a 100 percent vegan skin, hair, and beard care brand for guys that you may mention in stories on men's grooming and beauty.
2-in-1 Charcoal Face Mask + Scrub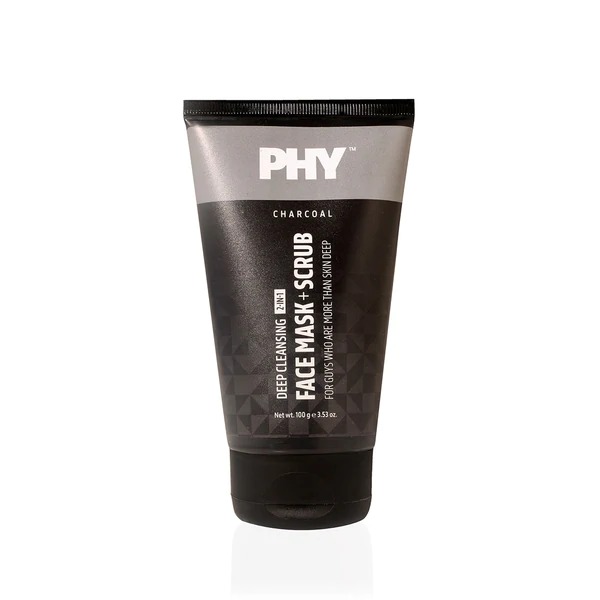 This Deep Cleansing Charcoal Face Wash moisturizes, treats zits, and removes excess oil in addition to cleaning the skin. To eliminate all traces of dust, debris, and pollutants that may be trapped deep inside your pores, follow up with an exfoliation using the 2-in-1 Charcoal Face Mask + Scrub from the same line.
6. OTT Skyncare
The objective of OTT Skyncare has been to find the finest floral extracts and active ingredients in order to provide an over-the-top skincare experience. Something to indulge in, relax in, and treat yourself to without incurring a credit card overdraft. The products are 60 percent natural and contain active ingredients, and are based on the concept of 'floral chemistry.' They take satisfaction in bringing together two seemingly opposing forces of science and nature in a product to provide clients the best of both worlds, which they developed with the help of an R&D team. OTT Skyncare is the result of intensive research, professional formulas, and powerful active concentrates, utilising the natural ability of vitamin-rich blooms to address specific skincare issues and demands.
Splash this holy grail of a product on your skin with this refreshing elixir formulated with lush Water Lily Extract, water-loving Hyaluronic Acid, Vitamin B5, Purple Rice Extract, and Licorice Root Extract that helps restore and nourish the skin barrier for well hydrated, healthy, and flawless skin!
8. Schwarzkopf Professional
Schwarzkopf Professional's mission is to empower colorists. The NEW IGORA Vario Blond is the First Ultimate Blonde and Bond Lightening Treatment. For limitless blonde changes, the comprehensive lightning spectrum ensures up to 8 degrees of lift with minimal breakage*.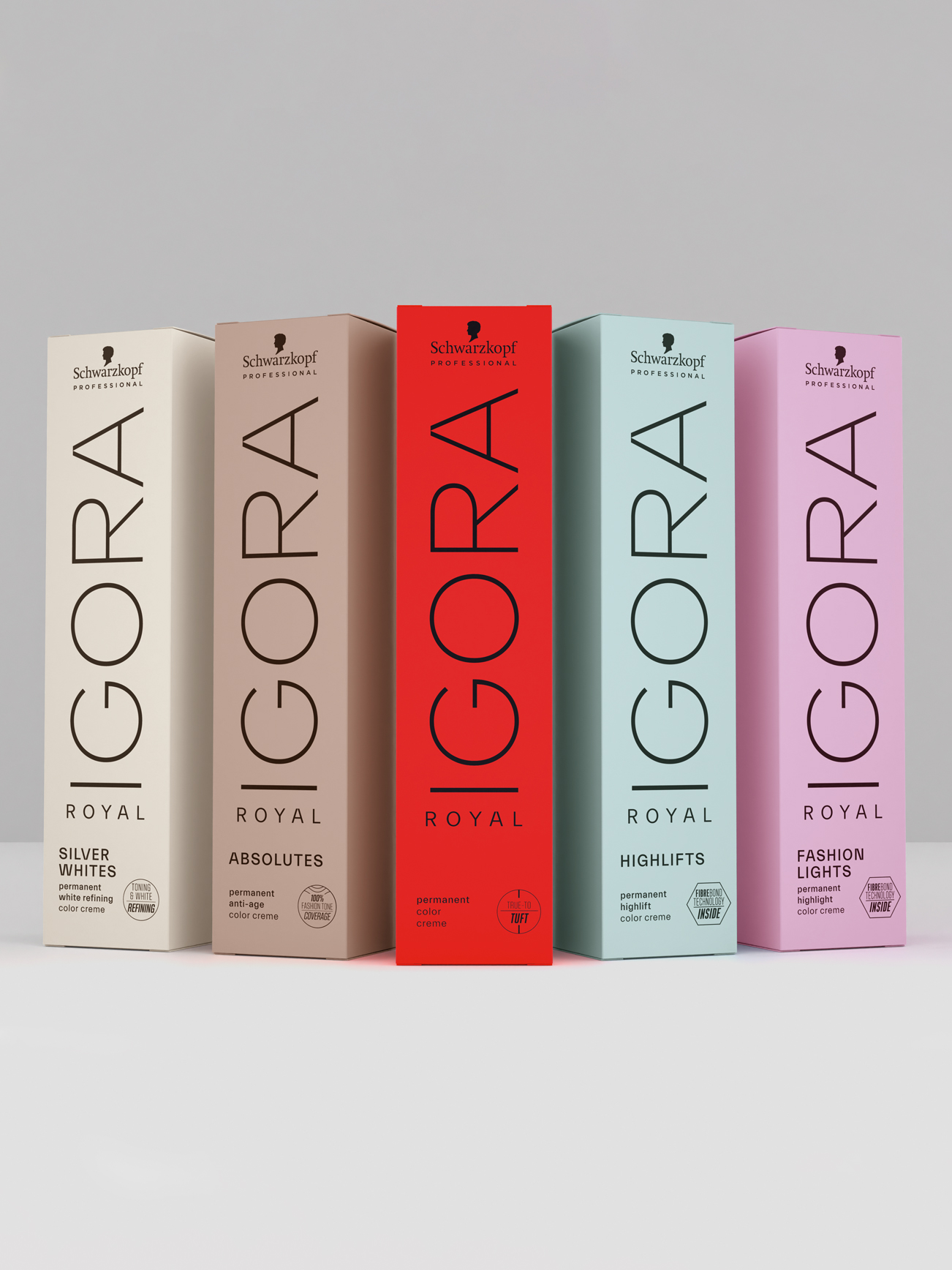 Schwarzkopf Professional, as a driver in sustainability, has spared no expense in the revamping of the IGORA ROYAL lines, aiming to "do more with less" in terms of their global footprint. The following materials are used in each new colour line:
100% recyclable aluminium tube– Every year, this equates to 350 tonnes of fresh virgin aluminium being saved.
100% recyclable plastic cap– This translates to an annual save of 80 tonnes of virgin plastic.
92% minimum recyclable carton in folding box– Every year, 340 tonnes of new virgin paper is saved.