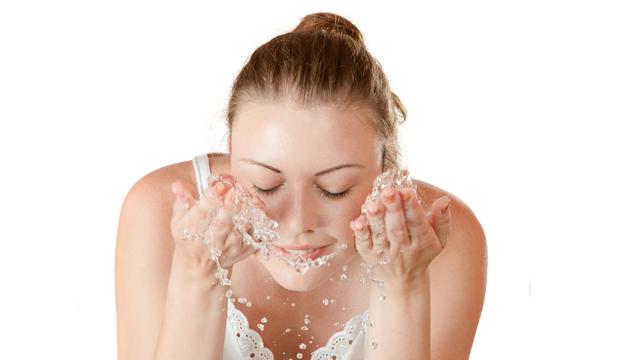 How do know if you're over-cleansing your face? Check for the following signs to see if you should cut back on the scrubbing.
Cleansing your face is possibly the most important step of the skin care practise. But how much is too much when it comes to this important step of glowing skin?
A surprising number of people don't know how to properly clean their face–whether that takes the form of over-cleansing, using the wrong products, or just not cleansing at all. Today, we're tackling the problem of over-cleansing and that you may be washing your face too much.
Your skin feels tightly stretched
One of the biggest mistakes in thinking in skin care is that your skin should feel tightly stretched once you're done cleansing your skin. But this slippery, squeaky clean feeling doesn't actually translate to effectiveness in washing your face. It might actually damage your skin by making it too dry or rough by the products used. The best cleansers should be specially selected for your skin type which will leave your skin feeling refreshed–rather than raw–but still clean.
Double cleansing is a great way to attain that refreshed clean without over drying your skin. The best double cleanse will remove any dirt, excess oil, and makeup, leave your skin feeling clean (and not oily), and will therefore balance the skin and hydrate it. Definitely also make sure that the water you're using to wash your face isn't too hot because that could also leave your skin feeling tightly stretched. Double cleansing can also target other skin issues, including pimples and dry skin. You can consider using coconut oil or Olive oil for oil cleansing or Garnier Skin natural micellar oil- infused cleansing water.
You're starting to develop rashes
You might be thinking to yourself, well that tightly stretched feeling isn't the worst thing in the world, so why should I change up my practice just because it stretches? But that tightly stretched feeling is a sign that by over-cleansing, you're stripping the skin of its natural oils and damaging the skin. If your skin is damaged, it means that products that normally sit on top of the skin, can now spread throughout the skin. A damaged skin can also lead to other, worse signs of eczema, ance and opening your skin up to other natural irritants like UV rays and pollution.
What's the best way to come back from a damaged skin? Substitute the things that were once lost. Try products like Cera Ve, Moisturizing cream lotion & are packed with ceramides, and use hyaluronic acid and niacinamide to help start lipid reproduction in the skin.
You're getting adult acne
Over-cleansing strips your skin of its natural oils, causing your oil production to go into overdrive giving you acne. If getting a ton of breakouts and you don't know where they're coming from,over-cleansing might be a reason. One of the most ignored acne treatment is hydrating and moisturizing. Not only does it keep your skin looking and feeling plump, glowy, and wet, but it could be the end to your acne troubles. So, if you are breaking out randomly, your cleansing habits (shock horror) could be the guilty thing. Pay attention to it.
You're starting to see seborrheic dermatitis
Seborrheic dermatitis is most often seen on a T-zone as flaking red scales appear on it. This common skin disease can often make itself visible as a rash, with redness, and a swollen or greasy appearance and white or yellow flaking of the skin. Mostly, it will also itch. In adults, this condition can come and go, many times throughout their life, but is also treatable. This skin condition looks almost the same as psoriasis, eczema, or allergic reaction, and so should be treated by a Dermatologist. Since all four conditions should be treated differently. Dermatologists can also prescrshort-termterm medicines to treat flare ups and repair creams to prevent infection, reduce uncomfortability, and remove scales.
You may also like