You can actually add a lot of nutrition to your skin and hair by including these nuts to your regime.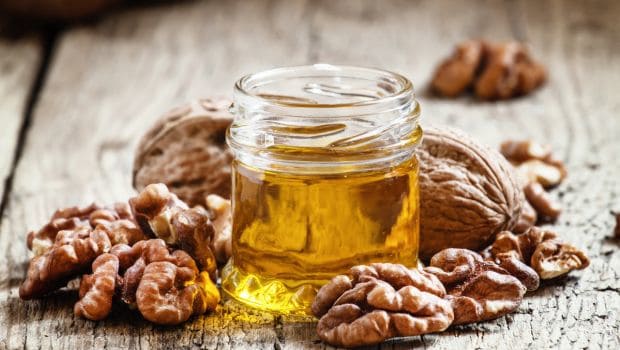 Walnut Oil
Walnuts believed to be one of the healthiest nuts, pack a lot of health-boosting dietary in a small package. Walnut oil is rich and has a lot more than just its flavors. It is rich in omega-3 fatty acids which is important. Omega-3 fats raise helpful HDL cholesterol, lower harmful LDL cholesterol, prevent abnormal heart rhythms, lower your risk of heart disease and stop the development of blood clots. It also boosts your brain health. Walnut oil is a good source of selenium, magnesium, phosphorus, zinc, vitamin E, niacin, and vitamins B1, B2, and B3. It's also high in healing chemicals — especially ellagic acid — which counter the effects cell-damaging free radicals. Walnut oil contains healthy monounsaturated fats which improve the way the body responds to insulin and controls blood sugar. These helpful fats protect the heart and cardiovascular system by lowering cholesterol and reducing swelling. and that's why Streax hair Serum with walnut oil has chosen to include the walnut power.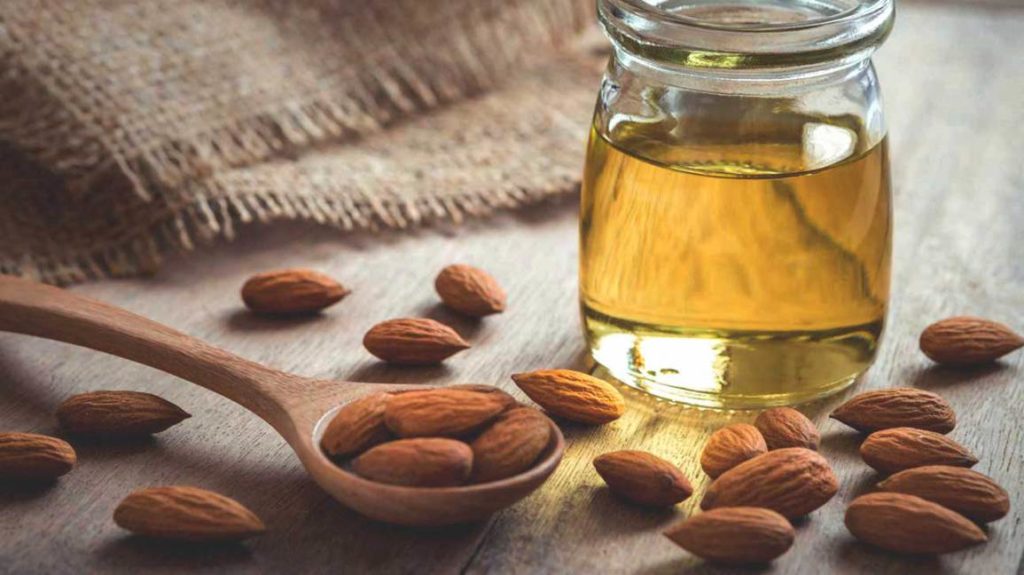 Almond Oil
Almonds are the dietary powerhouse. They're full of healthy fats, fiber, phytochemicals, vitamins, and minerals. Almond oil is full of vitamin E, and it's a great source of magnesium, phosphorus, and copper. The anti-oxidant rich oil is known for its fighting abilities. It's also anti-swelling and boosts your inner strength. .Containing Omega-3 fatty acids, almond oil helps in maintaining healthy cholesterol levels and improving your memory. But consuming 5-6 Almonds every day can fulfill your body and hair needs. But if you find it difficult to follow, try including almond oil into hair & skin massage oil.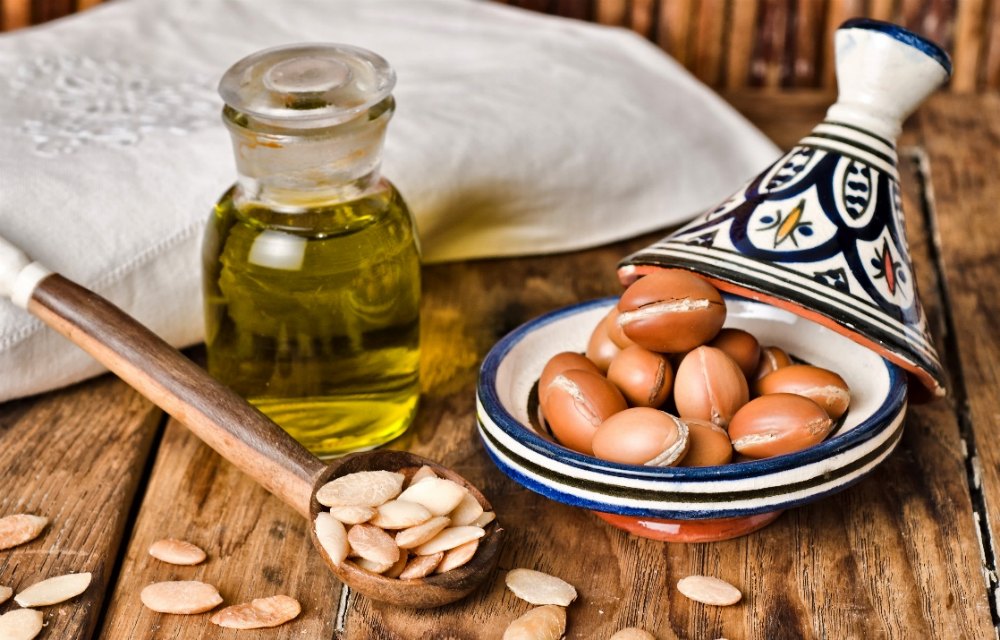 Argan Oil
Argan oil is a natural product extracted from the kernels of the Argania Spinosa tree (a species native to Morocco). Rich in important fatty acids and body healing chemicals (including vitamin E, polyphenols, linoleic acid, and sterols), argan oil is often marketed as an anti-aging aid for the skin. It is said as a natural treatment for dry hair, split ends, and scalp-health issues (such as dry scalp and dandruff). This is what makes Moroccanoil products so special. (Read review of Moroccanoil Treatment Light)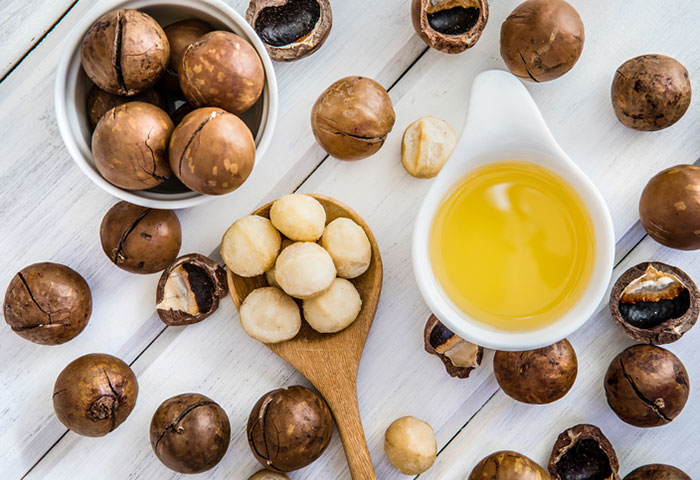 Macadamia oil
Macadamia oil has a rich, buttery taste and has uses beyond just the kitchen–many people use macadmia oil on their skin an d hair. It has various benefits. It is excellent for cooking because of its high smoke point of over 400 degrees Fahrenheit. This oil is rich in certain body healing chemicals many of which are helpful for skin health and eye health; some of the body healing chemicals in macadamia oil have been shown to prevent eye disease. It is also used in a lot of skin and hair products concerned for dryness.
Pistachio oil possess typical and strong flavor and is bright green in color. Also, it has a high content of linoleic acid, fatty acids and Vitamin E. It is an excellent source of biotin that helps to strengthen hair. Mix 9-10 drops of Pistachio oil with olive oil and massage it on skin or hair.
It could be used for massage. Being a great source of Vitamin E, it acts as a great moisturizer and prevents dryness, sun damage, sunburns and skin cancer.
As it is a great source of biotin, it helps to meet hair loss.
You may also like