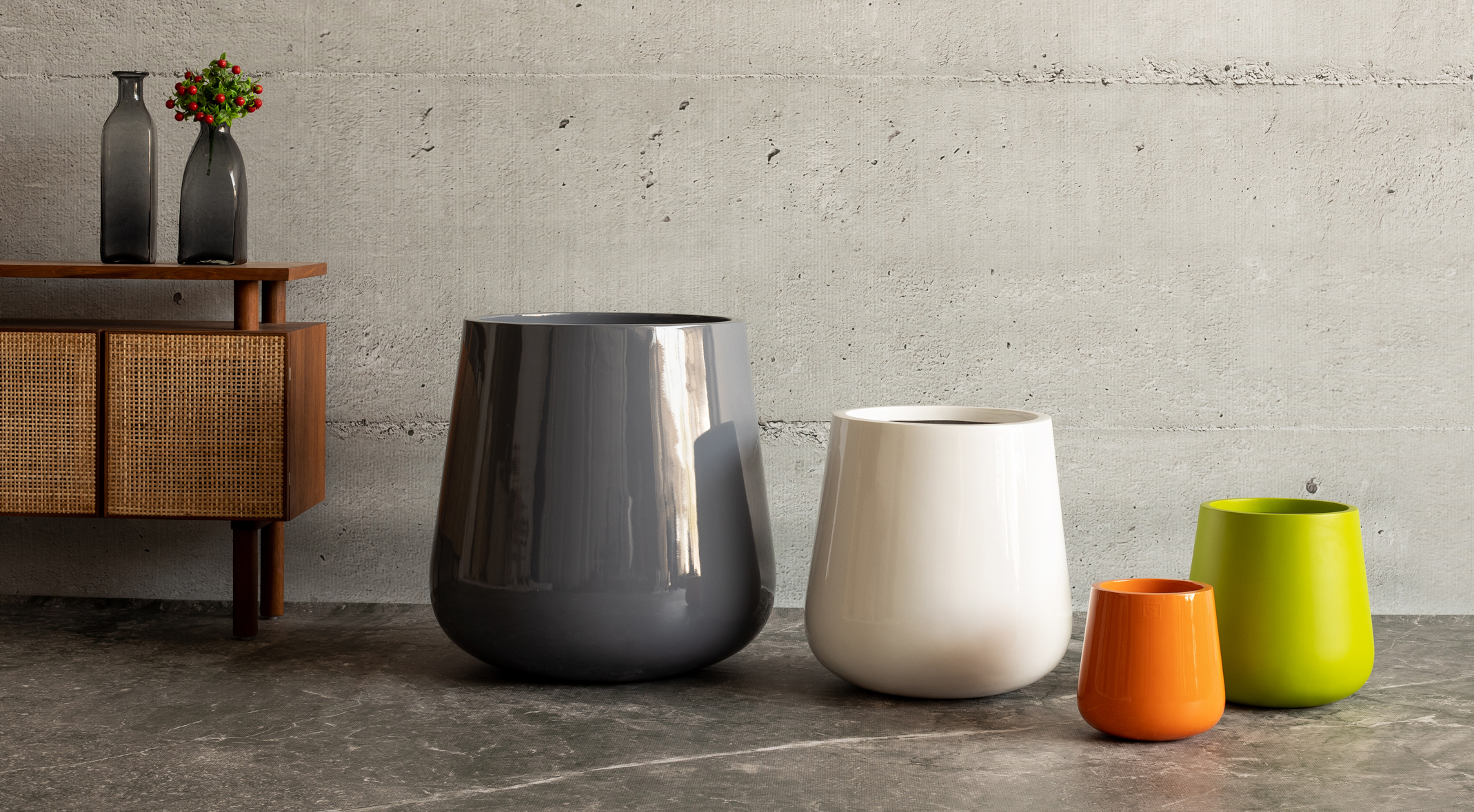 Festivals ignite the very spirit of celebration. They act as a great occasion to share our joys with our loved ones. Creating a lifetime of golden family memories is what we expect out of them. These moments should be spruced up with a variety of decor items to make them breathtaking. While you use the decor items like Fairy lights, Candles, Lanterns etc., have you ever thought of giving a green touch to your spaces? Time for a vibe lift with some splendid plants! You can choose indoor or outdoor plants. Now, your plant babies will be needing exclusive decorative planters to enhance them further. 
To welcome & host your new plants this festive season, here's a list of four designer planters by Kapil V, Co-founder of Bonasila – a leading designer planter manufacturer. "We at Bonasila believe that, if spaces are embellished with the finest and liveliest of decor items, especially during the festive season, the happiness and joy just gets multiplied. With designer FRP planters available in various colours and sizes, you can bring a touch of elegance to your home decor, just like you have always wanted." 
From the varied options available, you can pick: 
Cono: With a round shape and smooth edges, this planter signifies simplicity with a strong visual presence. If you wish to have a simple yet elegant planter, you should definitely go with Cono. You can pair a peace lily with Cono. 
Feijo: With modern and elegant curves and cuts, this planter will add spark to your spaces with its finest finishing. If you are willing to get onboard a stylish one, this is the one. 
Nivoli: This can act as a warm and welcoming planter. Be assured to win over your guests with this smooth yet curvy edged stylish planter. Nivoli goes great with contemporary decor themes. 
Telon: These are luxury planters with a unique cylindrical shape. Blossom up your space this festive season as you pair Zebra Grass or Furry feather calathea with Telon planter.
Be it decorating your commercial spaces or homes, designer planters by Bonasila can blend in yet stand out. Founded in Ahmedabad, India in 2016, Bonasila's designer pots have reached 19 Indian states and 5 countries globally with 35 designs inclusive of 226 SKUs with 12 matt and gloss colours. You can also choose from 4 different textures and 14 Rustic finishes available. This festive season, go green, choose elegance and stand out.