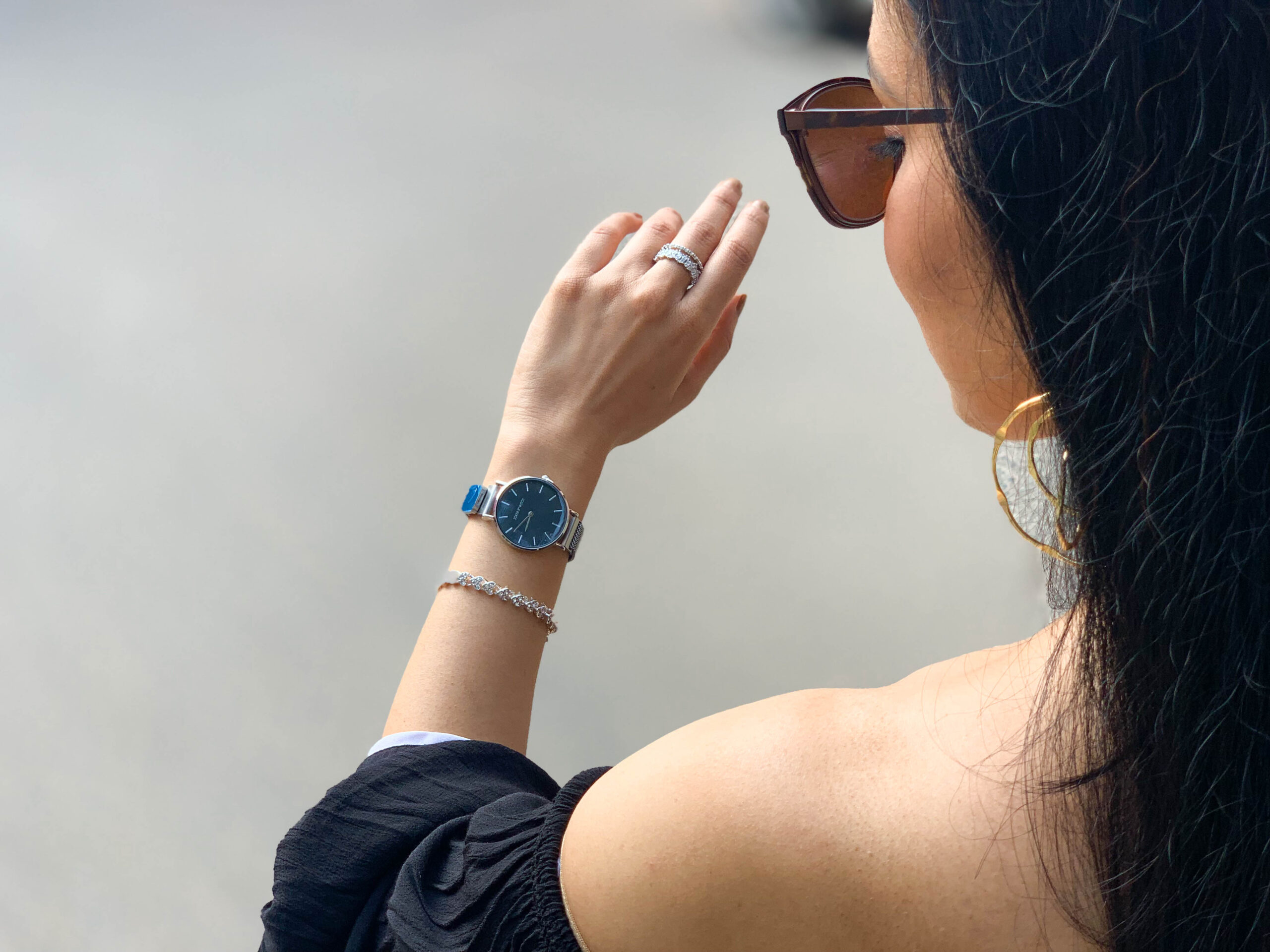 Accessorizing can make otherwise uninteresting apparel look more intriguing, and it's a timeless fashion trend in which bracelets, watches, and rings give you a style statement you didn't have before.
 Knowing your accessories is the key to nailing the overall look, and let's face it; this is a very personal choice with no hard and fast guidelines to follow.
Every wardrobe should have a selection of simple, daily jewelry, must-have accessories whether you choose silver, gold, or a combination of the two. 
Joker and Witch Jewelry have got you covered with the Glitter and Sky Love Triangle- high-quality pieces (a combo of the watch, bracelet, and ring which screams- Glitter is the new statement!) which come in an affordable price range.
If you're looking for little popups to add to your evening party outfit, a Joker and Witch watch bracelets stacks would be a must-have accessory.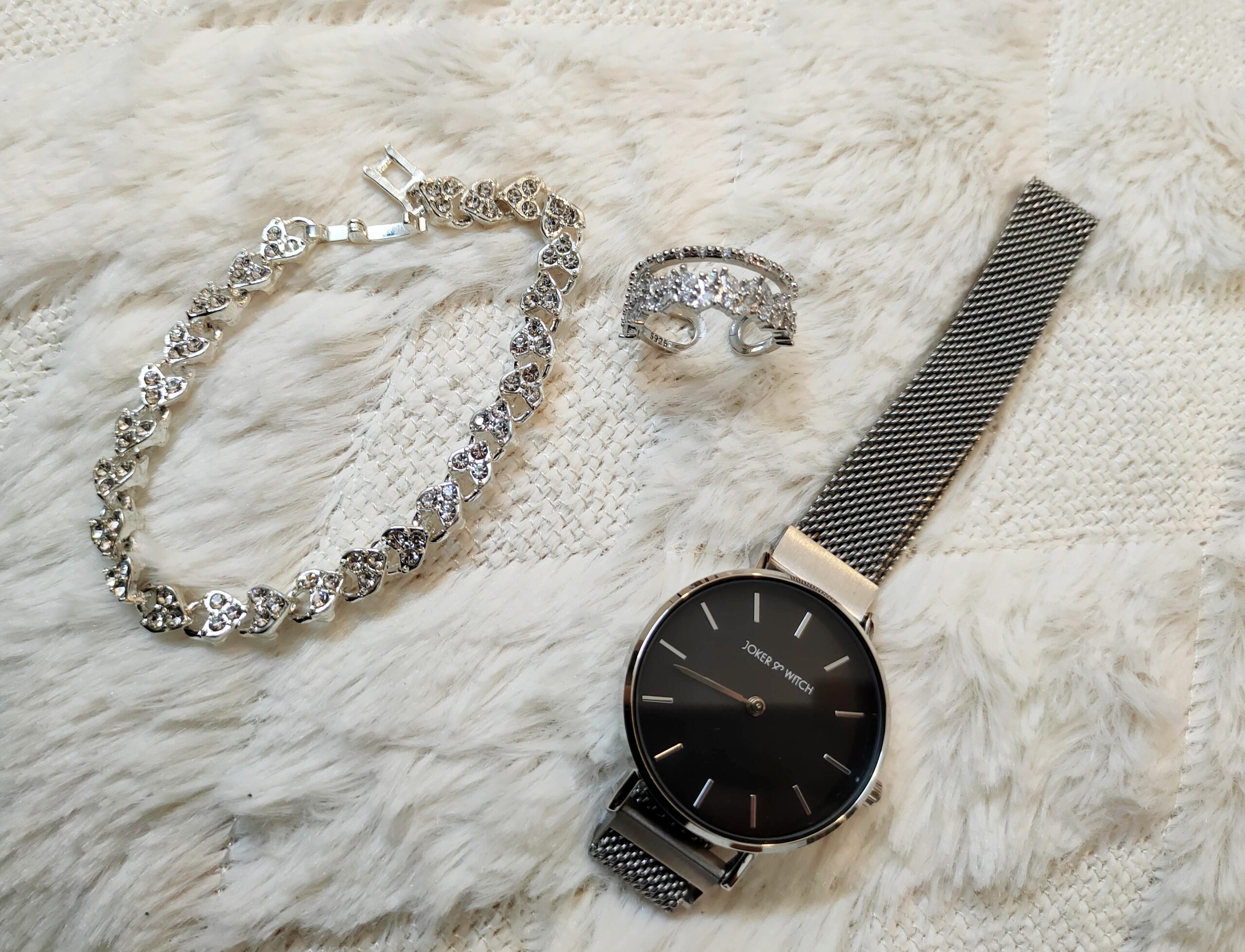 The magnetic strap watch is very easy to wear and adjust according to the wrist size. 
There are many different types of bracelets to pick from zodiac bands, luxe diamond chain bracelets, or metallic cuffs, all of them would complement your clothing in a simple yet eye-catching way while drawing all eyes to you. 
Hence, only a set of Joker & Witch watch bracelet stack qualifies to be the essential accessories to elevate any look. 
Keep an eye out for Joker and Witch's range of watches and bracelet sets, which includes more than simply minimalistic jewelry. These watches have been specially curated for you to enjoy their beauty; also, there is a watch for any style and occasion, so you won't have to worry about the limited selection that joker and witches watches offer.