SUNDAY DESIGN OPENS NEW FLAGSHIP SPACE IN NEW DELHI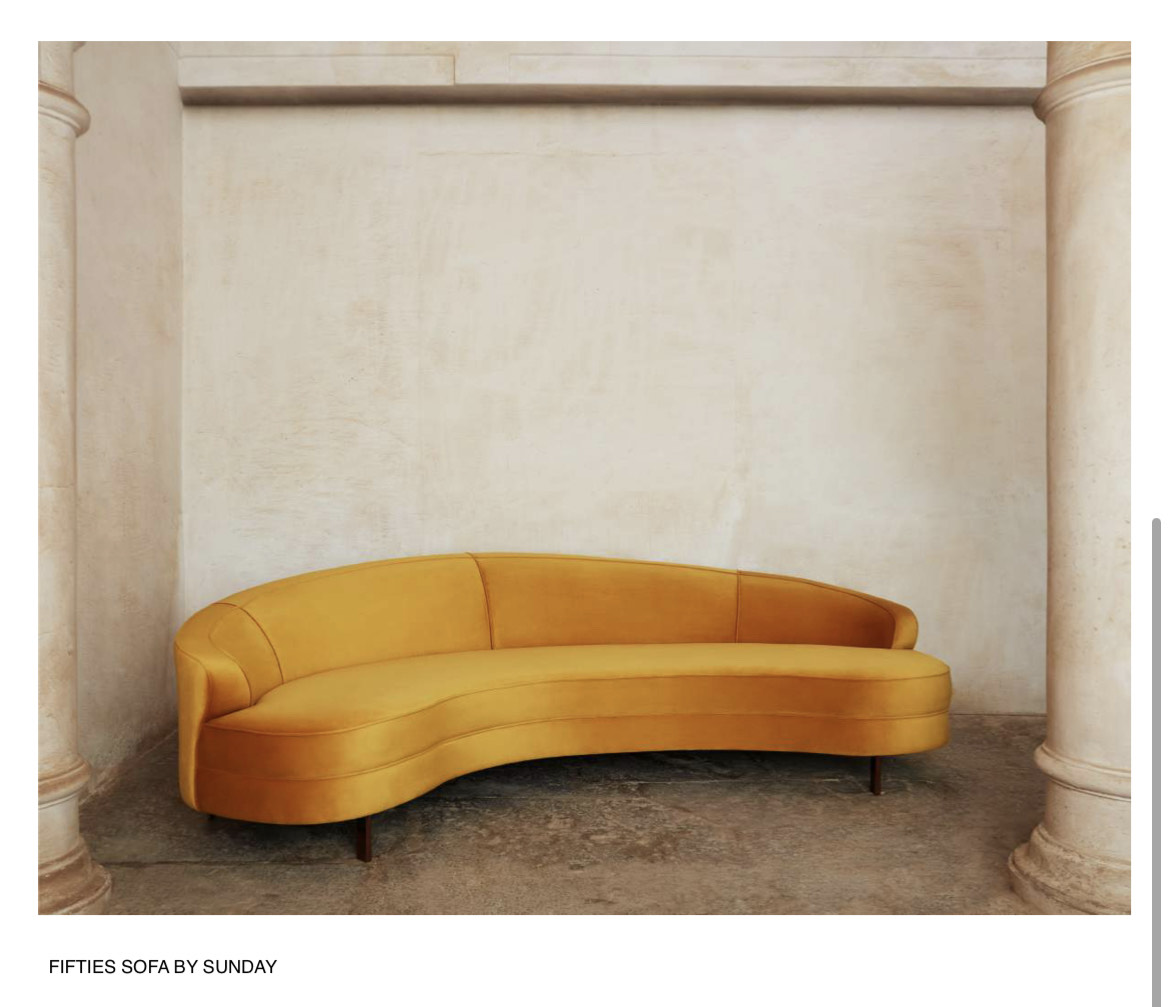 New Delhi, 5th Oct- Sunday opens its flagship experience center in New Delhi, India on October 6, 2021. This warm and welcoming space is about much more than just furniture. It aims to bring together like-minded people and showcase a lifestyle filled with cultural expression and intellectual appreciation. Combining uncompromising quality with a classic contemporary aesthetic, Sunday commissions well-known designers from around the world to bring you unique and beautiful products at attainable prices. The first collection is in collaboration with renowned Italian designers. The products are manufactured in India to the highest caliber specs, localized for the Indian lifestyle and preferences while remaining authentic to its Italian design. The brand aims to deliver all orders within two weeks, making it a game-changer in customer satisfaction.
Curated by Art Director, Iram Sultan, the brand has a unique aesthetic where East and West collide. Speaking about the launch, Iram said, "We aim to see the old and new world merge harmoniously, bringing together contemporary pieces set against vintage backgrounds to create interesting, unusual, and beautiful spaces. Blending different cultures and timelines to create the perfect design, Sunday pieces are a desirable combination of warm, elegant, and contemporary style with absolutely no compromise in quality".
Also speaking on the occasion Founder, Gautam Baid said, "We are excited to launch our first Sunday collection. This new concept in design is international in outlook, but clearly very Indian in feel. We look forward to collaborating with many new designers around the world to bring their designs to the Indian customer. We are in sync with the well-travelled customer who wants quality products that are also unique and well-priced. Customers can buy pieces online on our website, but we also encourage them to come and experience this lifestyle in person at our flagship space, which is slated to be a hub of cultural activity with programs scheduled every week"
A note about the collections:
Fifties Collection
The Fifties Collection pays homage to the utopian design revolution in mid-20th century Italy. It plays with texture: combining natural elements like leaf vein and rattan, with sleek, smooth glass and metal. Think cheerful colors, foam padding, eco-leather and brass legs: the quintessential elements of the 1950s post-modernist boom but reimagined to fit into a contemporary home. Perfect for retro-design nerds who appreciate a sense of fun.
Bowie Collection
Inspired by the perfect curve of a bow, The Bowie Collection is rooted in elegance, comfort and versatility. At its core is leather, which wraps itself around soft sofas, beds and lounge chairs to bring warmth and subtle luxury to any room. The combination of modern fluid contours and classic marble, wood and leather is what makes this collection timeless. Add a soft color palette with pops of blue, and you have a collection that will capture your senses.
Nelson Collection
The Nelson Collection captures Danish modern with minimalist accents: ideal for the person who has one foot in classical design, and the other in playful, and minimalist modernity. Warm wood, glass and leather bring in a sense of comfort, while metal and marble accents add a tasteful touch of glamour. The end result is a set of pieces that exude a quiet richness that will never go out of style. The ideal collection for anyone who appreciates an innovative take on old-school cool.
Harper Collection
The Harper Collection is an earth-toned set of pieces that place comfort at the core of its design. Merging terrace, natural soft walnut and light-coloured fabric along with metal accents, Harper creates an environment that feels natural and elegant. The star of this collection is the bed: conceived as an independent space in itself, the padded headboard comes with side flaps, creating your own private sanctuary.
Sparks 
Functional and elegantly designed: that's Sparks in a nutshell. The collection combines solid wood, lush velvet, eco-leather and stone, with organic curves and edges. The result is a set of innovative and immaculately built pieces, including an elliptical dining table with a terrazzo turntable, the bed with a specially crafted curved headboard and the fluted solid wood drawer faces. Ideal for anyone who enjoys high-quality, creative design and understated luxury.