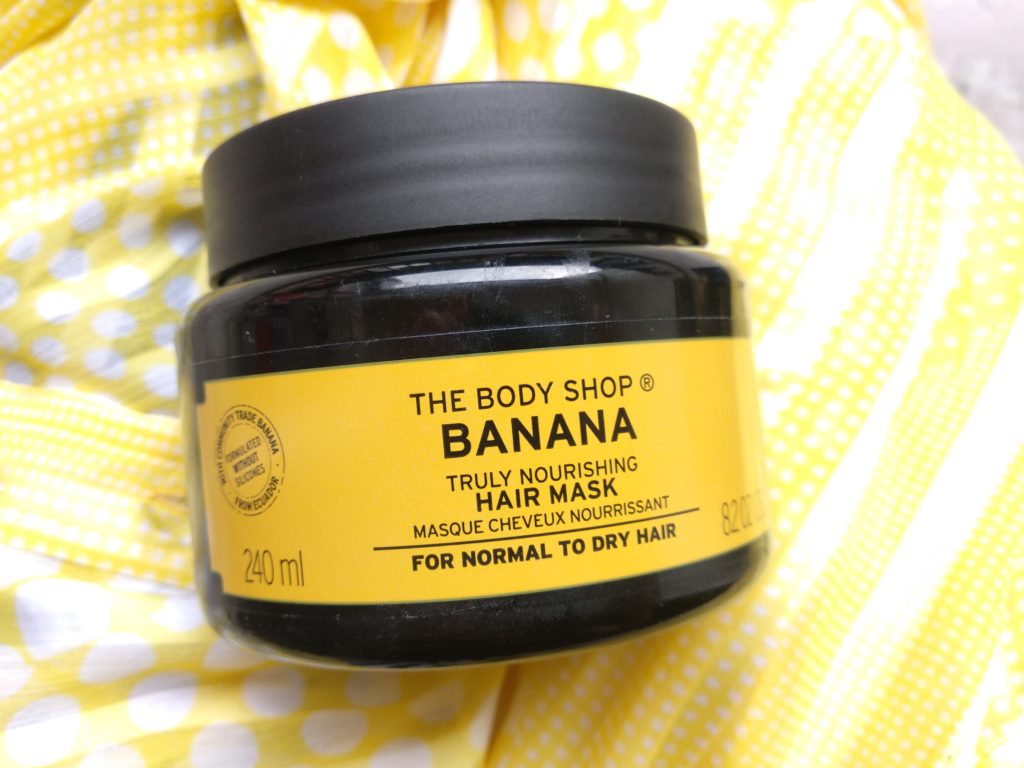 Did you know, 80% of the people suffer from dry hair?
I have tried The Body Shop Banana Shampoo and conditioner many times and this was the first time that I am using The Body Shop Banana Truly Nourishing Hair Mask. I bought it when I was seriously suffering from dry hair.
What is it?
The Body Shop Banana Hair Mask is a delicious blend of organic banana puree from Ecuador and Brazil nut oil from Peru. It is 100% vegan, designed to intensely nourish frizzy locks from root-to-tip.
About the product
It is a once-a-week treatment formula, apply a generous amount to the length and rest for 5-10 minutes and rinse off.
I am a big body shop fan and feel like trying out all of their products
My hair often become the victim of my experiments and then I have to search for something mild and nourishing. I have normal to dry hair and I generally use conditioners and highly rich masks straiten my hair straight hair further. That's how
I save on my hair smoothening treatment
I have been using this mask for over 2 months weekly. I don't use any other conditioner with it. As of now, this is one of the best #haircare finds that helps me keep up with my hair goals. But it works best when I don't miss hair conditioning in preceding hair washes. The thick creme mask leaves my hair smooth, detangled, shinier and frizz-free. So it is value for money.
I will continue using it until I find something better than this.
Rating: