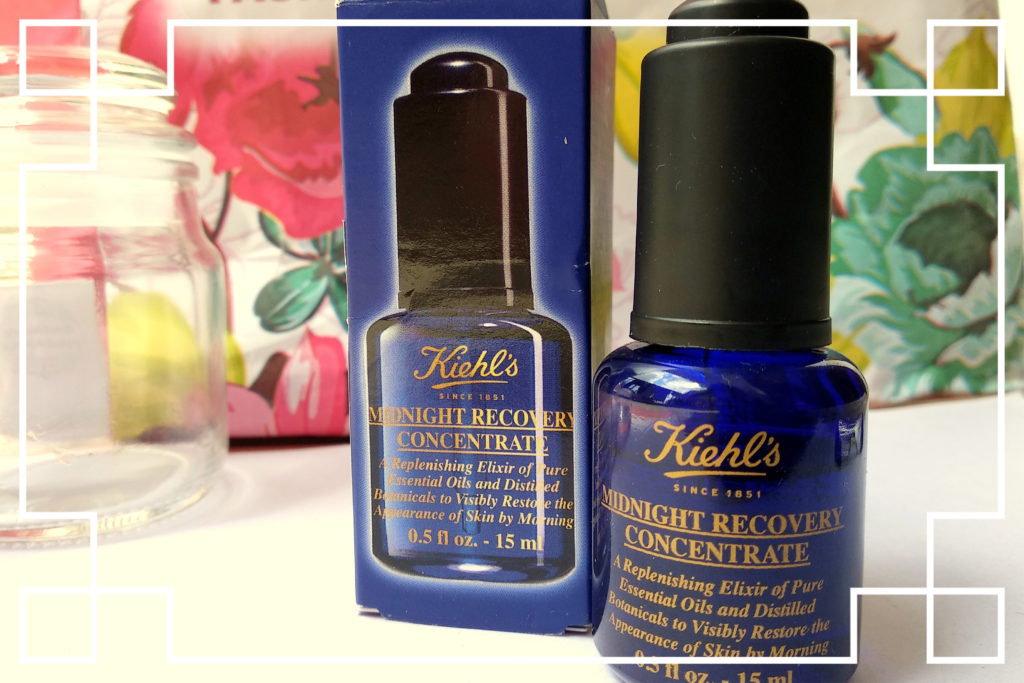 Welcome back your favorite and India's biggest fashion & beauty journal – Glamgirl
For a very long time Serums have confused me and I couldn't imagine how do they contribute to skincare. But you know, as they say, "curiosity keeps leading us down to new paths….err (here the context is) to new products
As I am a curious soul and once again headed to experiment with something new.
What is it?
Kiehl's midnight recovery concentrate is a nighttime skin essential facial oil, contains Lavender essential oil & evening primrose oil which is known to replenish skin for a visibly smoother, more radiant appearance.
Price: Rs 2250/- for 15 ml
About the product
How to use – Apply 2-3 drops after cleansing face.
I generally share product reviews after using the product for at least a month. I bought this serum approximately 3-4 months back.
I have combination skin: normal to dry on cheeks, oily on the T-zone and therefore prone to whiteheads. Hence, I pick up anything for my skin very cautiously. I have actively used it during summers but going slow in the humid weather. But whenever I feel that my skin becoming dry or dull or needs some nutrition, this fellow treats really well. Its non-sticky and leaves dewy finish on the skin, which feels very soft and that's wow
Yeah, this "Youth dose" is expensive but it goes long way bcoz just 2-3 drops are enough for one application. It comes in glass bottle, so have to be cautious in handling.
I want to give hearts to it
Rating :
Explore more Kiehl's Skincare
Kiehl's Turmeric & Cranberry Seed Energizing Masque Review