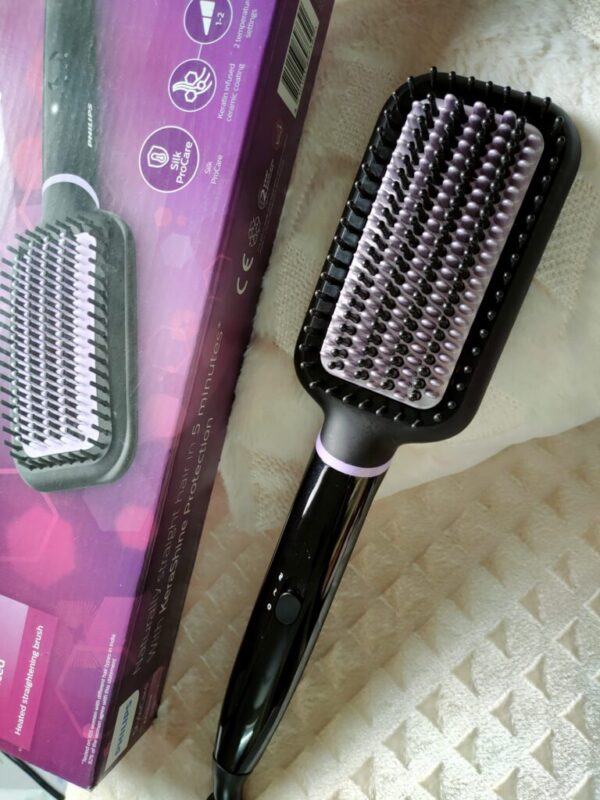 Price: Rs. 2699/-
What is it
Philips straightening Brush is a heated brush hair straightener that promises to give you blow-dried hair in 5 minutes. 
Who should use
All hair types
People with really busy schedule
Everything else
As a fashion and lifestyle blogger, I have to get my hair done as fast as possible every day without fail. Blow-dried hair look is great but it also needs some practice to do it on your own. It takes more than 5 minutes, certainly. 
I had got good feedback about Philips Hair Straightening Brush from my friends and I was convinced to give it a shot. So I did. 
Is it worth it? The heated flat brush is a great instrument to get blow-dried like straight hair but it doesn't give straight hair as you can get with a hair straightening iron. It is really fast. When you have to rush, literally, 5 minutes is all you need.
The wide tooth flat brush reaches each hair from top to bottom and works to detangle and defrizz. The heating bristles are covered with plastic bristles that protects your skin from burning and makes the brush very handy to use. 
This is heat treatment, so harmful for hair. Make sure to use a heat protectant. Avoid using it every day, so close contact with heating bristles of the brush can burn hair. 
Overall, it's a very good invention to achieve blow dried like straight hair for the busy days. 
Rating: 4.5/5