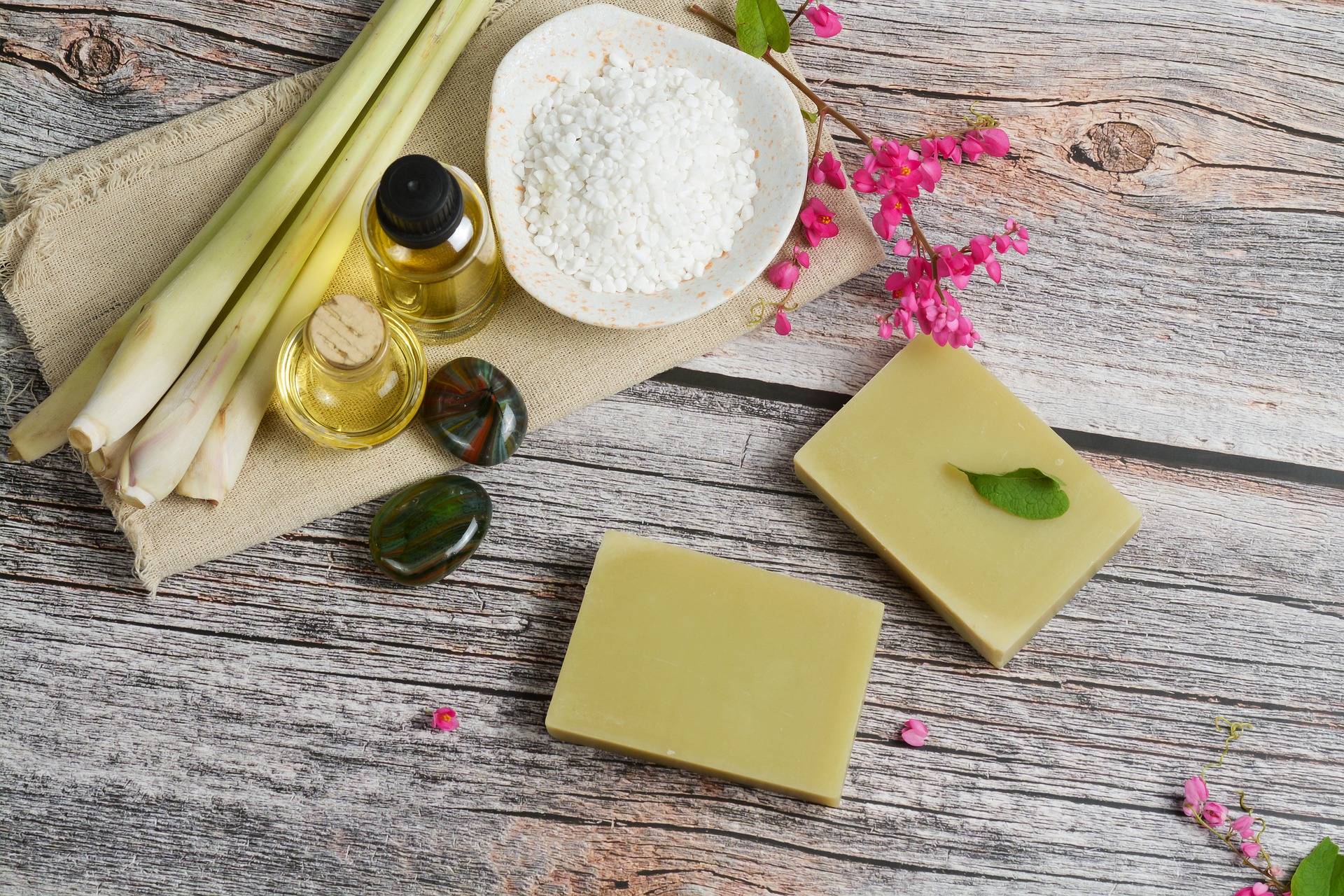 Thanks to aromatherapy, people are now interested in natural ways of treatments by essential oils. Essentials oil have been around since the golden age. For the past 10 years, there has been a drastic shift towards ayurvedic or natural remedies and that is how essential oils came to light. Here we are going to talk about lemongrass oil, one of the most effective yet efficient essential oils. Used in treating some common skin problems. 
Benefits of lemongrass oil
Anti-bacterial – Lemongrass oil is packed with antibacterial properties. They can be used to treat rashes, open wounds. Even in this pandemic, it can also be used as a hand sanitizer. Add a few drops of lemongrass oil to water and it is ready to use.
Anti-fungal- Lemongrass oil is also anti-fungal in nature. Due to which it is used to treat athlete's foot and fungal infections. You can spray diluted lemongrass oil on prickly heat rashes caused during the summer. 
Anti-inflammatory – It can also be used to treat skin inflammation, redness. Besides the skin, it is also used to treat arthritis, diabetes, and cancer. Aromatherapy is very popular nowadays to treat chronic body pains. Try to get lemongrass oil massage twice or thrice a week to the desired result.
Benefits on Skin
Radiant skin – As discussed above lemon has anti-inflammatory and anti bacterial properties. It helps in keeping acne and pimples at bay. Nourishing your skin within without scratching the natural oil from your face. It also prevents your skin from getting rosacea. 
Clean and minimized pores –  Applying lemongrass oil regularly on your face can have significant effect in minimizing the pores on your skin. Massaging it on your skin in a circular motion cleanses your skin deeply without making your skin greasy or sticky. 
Face mist- Add a few drops of lemongrass, few drops of glycerin along with water can be a quite effective face mist. You can use it in night as a nighttime skincare routine or just a little damp on your face during any time in a day
Direction to use on skin- Never apply directly to your face unless it is said in the instruction. Always dilute it with other carrier oil such as coconut oil or olive oil. Remember not to add a lot of essential oil , just 3-4 drops of it mixed with a carrier oil can do wonders to your skin.
Benefits for hair 

Effective Remedy for dandruff- Lemongrass oil has been found to be quite effective in solving the problem of dandruff, itchy scalp. Due to its antibacterial elements lemongrass keeps your scalp moisturised, hydrated and dirt free. It is a much better option for dandruff remedy than shampoo that contains heavy chemicals and detergents making your hair dry and rough.
Thicker strong hair- Lemongrass oil promotes hair growth. It has been used in a variety of hair growth oils and serums. It works on hair follicles to prevent hair loss. Hence stimulating hair growth in your scalp. Lemongrass is known for its hair benefits. It is used in many hair growth massages in aromatherapy.
Keep your hair shiny-  It also makes your hair shiny. Lemongrass oil is rich in vitamin A and E that provide shine to your hair. It also works on the damaged area of your hair, making them re-nourished leaving them healthy, strong, and shiny. Lemongrass has a very quiet pleasant, minty smell that is a much better fragrance than chemical infused hair products.
Prevent hair loss – With its antimicrobial and antiseptic properties, it is also used in treating many scalp related conditions including hair loss. It works on the hair follicles to keep them strong preventing hair loss. It also helps in removing blockage from hair follicles that stops hair growth. 
Direction to use- For hair wash purposes, add a few drops of lemongrass oil in your shampoo and conditioner. For oil massage, add a few drops of carrier oil like olive , argon or coconut oil. Massage and leave it overnight to see the better results. It can also use the same oil for body massage relaxation purposes too. 
Points to remember – Here few important tips that need to be remembered or followed while usage of essential oil.
It is only for external purposes only.

It must never be consumed unless it is instructed.

Few drops of oil can go a long way. Adding too much may cause redness and irritation.

Make sure to do a patch test to know if you are allergic before applying anywhere on your body.