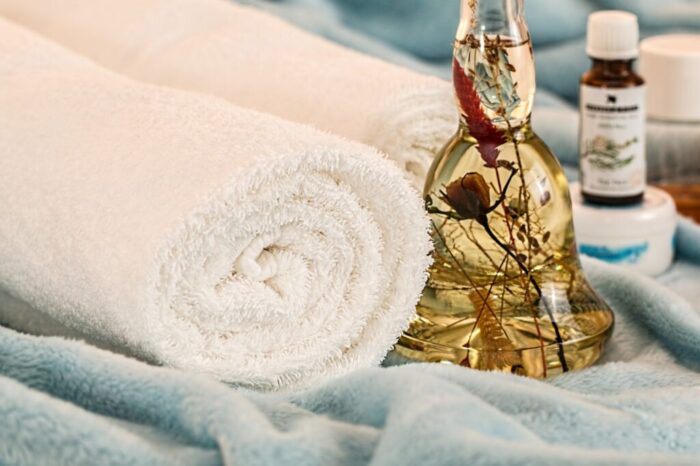 Tree oil has always been used for many purposes. It used to be a part of the traditional medicine of native Americans. Derived from the leaves from Melaleuca alternifolia, a small tree in Australia. Mostly known for its germ, bacteria-fighting properties, the tea tree has been widely used to cure infections, skin & hair concerns, and many more. With so many pollutants and dust around us causing pimples, acne, tea tree oil is the only thing we need to tackle all the solutions. Besides being the best antibacterial we can think of, tree oil is also used for other purposes like keeping your skin radiant and glowing. It is a budget-friendly option as compared to the variety of products available in the market. Being a multi-purpose, the following are benefits that can be rectified with a single tea tree oil. 
Keeps your skin glowing and radiant
It helps unclog the pores, cleanse the skin deeply leaving it nourished, smooth, and radiant. It is also called anti-imperfection because of solving all the imperfection of your skin like blackheads, whiteheads, redness, acne, or pimples. Mix it with coconut oil and apply it on a regular basis to see a better result.
Get Rid of Acne
Tea tree oil has antimicrobial and anti-inflammatory properties that help to get rid of acne-causing bacteria. Also reduces the swelling caused by pimples. It cleans your skin deeply by removing all the bacteria without making it dry. Directly apply a very tiny amount of oil or just a drop on the acne. It will dry very fast. 
Prevents from skin infection
With antibacterial properties, it is also used to cure skin infections such as fungal infections. This is the reason so many brands have introduced tree oil face wash, serums, etc. It must be noted that applications of using the tea tree must be checked. Some are used directly on the skin and some need to be diluted before applying on the skin. 
Beneficial for oral hygiene
It helps in removing bad bacteria from your mouth. Bacteria that cause bad breath, tooth decay, or infection keeping your gums and teeth healthy. Please note that it must never be consumed. Add a few drops of tea tree oil in lukewarm water. Swish in your mouthwash and spit it out. It should only be used for external purposes only.
Used as a natural deodorant
Fun fact- Our sweat never smells, but when it combines with bacteria and virus present in your underarm then it smells really bad. Tea tree helps in removing those bacteria leaving a very light pleasant smell. If you don't like wearing deodorant due to its heavy smell then try using tea tree in your underarms. DIY natural deodorants are hugely popular nowadays.
Natural hand sanitizer
Dilute it with water and use it as a hand sanitizer.Its antibacterial properties keep your hands clean and protected from harmful germs that cause health issues. With times like this currently, we need to be more careful where we put our hands at. Our mind is already preoccupied with thoughts that we forgot what we touched so it's better to keep a small bottle of tea tree sanitizer to solve our petty issues.
Antiseptic for rashes and minor cuts
It is used to treat rashes and minor cuts caused while playing. Mostly because of its anti-inflammatory and antibacterial properties, it prevents the wound from getting infected more. Try to dilute the oil before putting it on the wounds or spray it on the affected area. Due to antioxidant, it helps the wound to heal properly
Keeps hair clean and healthy
With so many properties, it keeps your scalp clean and nourished keeping dandruff away. It keeps the scalp hydrated without making it dry or itchy. Add a few drops to your shampoo bottle or use a shampoo that contains tea tree. The light, minty scent  of the tea tree oil  would leave your hair with a light fragrance