By Ritika Jayaswal from Nourish Mantra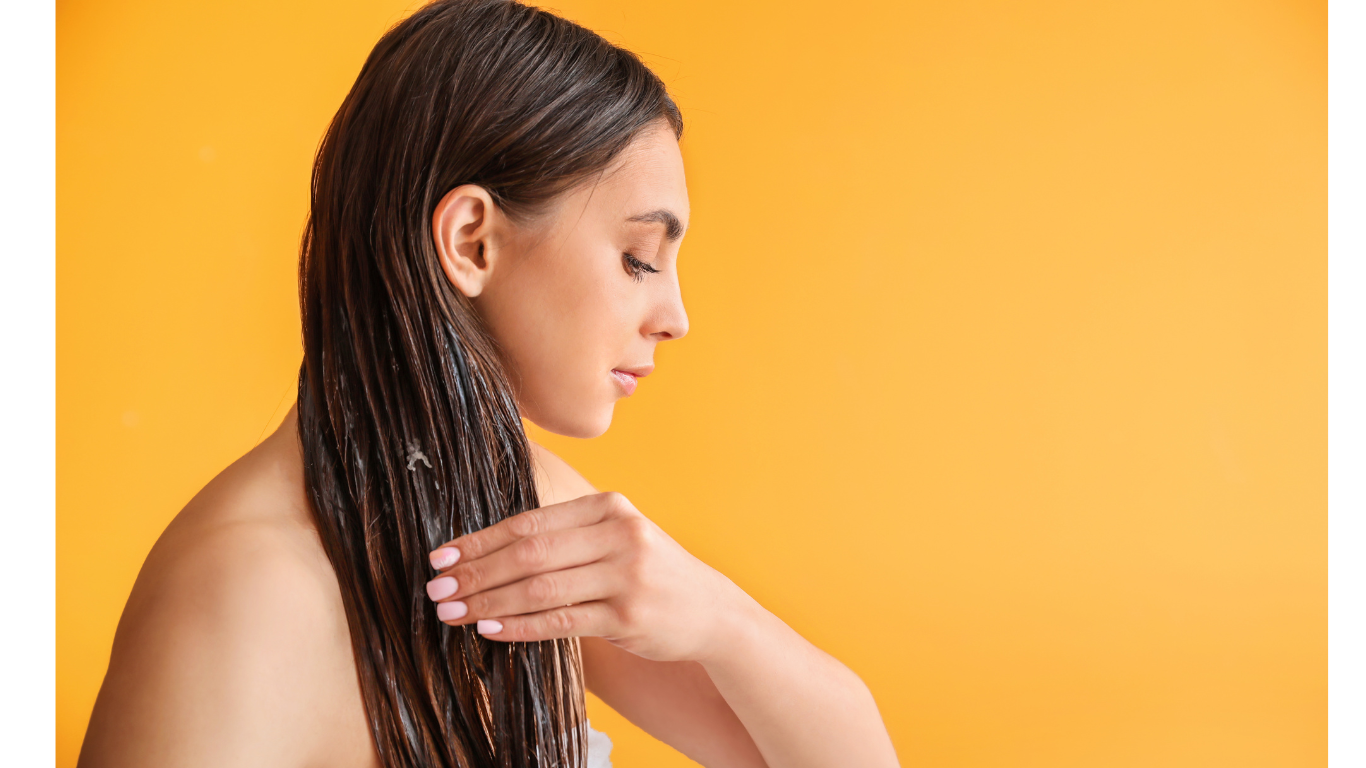 We have always been obsessed with long, luscious hair. Maintaining them can get a bit tricky, especially in the winters. Here are some hair care tips you could use for good hair growth.
Like you take care of your skin, hair is equally important. Transform your hair health by taking good care of your scalp and hair. Your hair health hangs on how well you are feeding yourself. Bad hair health may be because of various reasons, and you must fix them to truly define your hair's future. The galore of hair care products that are available with artificial chemicals maltreat your hair. The assortment of hair care products we catch sight of in the market have to be carefully scrutinised so you can pick up the one that is best suited for your hair. You should pay considerable attention to the ingredient list of these products. They can make or break your hair if they don't have the right ingredients which suit your scalp and hair type. Sometimes the wrong choices land you with hair woes like limp, lifeless, unhealthy & unhappy hair. Some charismatic ingredients are eye-pleasing but don't work out for your mane. Will you compromise your hair health by prepending those ingredients in your hair products? Nobody will unless they know a handful of natural ingredients that can strengthen your hair game as they are easy to penetrate & repair the hair. Here are few exceptionally great ingredients to look for in your hair care products:
Argan Oil
An oil which is considered "liquid gold" is abundantly rich in moisturizing properties as it hangs on a high concentration of fats. It has oleic acid & linoleic acid that constantly works on improving elasticity & shine. The benefits it offers are uncountable. It is an excellent antioxidant, UV protector & free radical neutralizer. It takes care of dry & lifeless hair and makes them manageable, glossy & silky with its nourishment.
Redensyl
A newly discovered plant-based compound has a molecule called 'dihydroquercetin-glucoside or DHQG', which stupendously helps hair regrowth. Our hair is made of protein and redensyl is one of the best hair proteins. It offers essential nutrients to stem cells of the hair follicles and encourages the division of the cell. It is considered as the best alternative to hair transplant due to its all-natural & non-hormonal hair regrowth qualities.
Fenugreek Seeds
A plenitude source of iron & protein that are potent nutrients for hair growth. They have a unique composition of plant compounds, including flavonoids & saponins. These compounds work magically in inducing hair growth due to their anti-inflammatory & anti-fungal effects. 
Castor Oil
Castor oil is a nutrient-dense vegetable oil extracted from castor beans. It has been brought into play for millennia because of its many health & cosmetic advantages. It is enriched with anti-inflammatory properties and ricinoleic acid, a monosaturated lipid acid. This carrier oil supports hair growth & minimizing hair loss. It nourishes the scalp, reduces dandruff & flakiness and restores the lost shine are some of the mesmerizing benefits of castor oil.
Anagain
A hero active derived from organic pea sprouts. It is a beneficial source of vitamins & minerals and has a plethora of hair-supportive nutrients like biotin. The organic pea sprouts stimulate specific signal molecules in the dermal papilla that reactivate hair growth and sustainably fight hair loss.
Passion Fruit
With the goodness of potassium, vitamin B6 and vitamin B12, passion fruits are the powerhouse of nourishment that looks after your hair. It works constructively to promote healthy blood circulation to make every possible nutrient reach the hair roots and keep the hair health in check. It cleanses the scalp, treats scalp conditions and boosts collagen.
Shikakai
An age-old remedy that our ancestors used to swear by. It has a lot of nutrients that treat depressed tresses and turn them into gorgeous & loved ones. It is known to be a great cleanser & the best treatment for dandruff-prone scalp. It leaves your hair with an unmatchable shine and makes the texture soft & manageable. It slows down one of the significant concerns, i.e., premature graying & improves overall hair health.