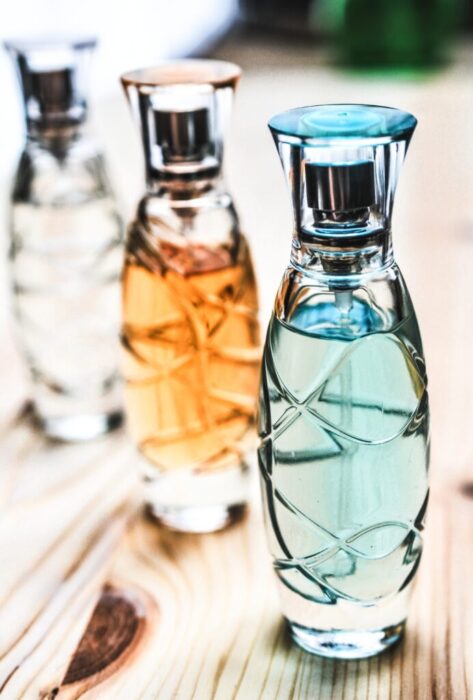 Over the years I have experimented with different kinds of fragrances. Recently, I caught a lot of attention and compliments when I tried some sweet notes other than my signature fragrance. It was the Body Shop Vanilla mist that brought all the difference.
The body shop vanilla body mist MRP795/-
From hair care to ice creams everyone is selling the universally accepted fragrance i.e vanilla. Why?? Mostly because vanilla has a very  natural, sweet, sugary pleasant smell that doesn't get heavy as day passes by. When it comes to fragrances almost every perfume contains notes of vanilla but some contains pure essence of vanilla. Considering the feedback I received on my new vanilla fragrance, I was all set to explore the best vanilla fragrances. Keep scrolling, the best ones are listed below:
Marks & Spencer Vanilla and Woods MRP 1,299/-
This Marks & Spencer vanilla and woods contains notes of lavender and cashmere wood along with vanilla as main notes. The fragrance is very blissful and refreshing, it takes you back to indian summer. Marks & Spencer is already a well established London based brand selling merchandise all over the world. Their fragrance sub brand doesnt let down either. If you are looking for vanilla fragrance with few notes of floral then this can be an ideal fit for you.
Zara Red Vanilla MRP 490/-
ara has a huge fan base in india. With a very successful inning in their apparels. Zara launched their fragrance department. Zara perfumes are quite cheap and budget-friendly. It comes with an affordable range with better quality. Besides their fruity fragrances, red vanilla is something that stands out. With notes of pear, black currant, iris, praline, patchouli and Tonka bean and vanilla as main notes. The fragrance is very strong yet very soothing to your nerves. Unlike many women's floral fragrances in the market, zara red vanilla proved to be a game changer.
LAYER'R Wottagirl Vanilla Twist MRP-319/-
Layer'r wottagirl vanilla twist has a very sweet intense smell unlike other vanilla fragrances. It is suitable for a party occasion or a job interview. It is a pure vanilla essence perfume, a single spray can go for all day. Besides vanilla twist, layer'r has many other very popular body mist and perfumes. If you are an avid user of layer'r wottagirl fragrances then vanilla twist won't let you down. Just like zara's red vanilla, vanilla twist to is in a very affordable range with impressive quality.
Forest Essential Body Mist Honey & Vanilla MRP 1,975/-
A mist with a natural fragrance of honey along with vanilla. Enriched with properties of honey, vanilla with aloe vera. The best part is – it is eco friendly with any use of chemicals, parabens, petrochemicals. It has a very divine herbal smell that makes her unique. Lately, the demand for herbal, natural fragrances are on-demand and this one doesn't disappoint. If you want to add perfumes that are herbal with a very earthy smell then this can be your go-to option.
Lavanila The Healthy Fragrance Pure Vanilla 
This is a luxury pure vanilla perfume that many longed for. One of the best vanilla perfumes I have come across. It has a very distinctive powdery vanilla smell that you can't find anywhere.Combined with notes of patchouli and heliotrope. The pure vanilla is a must for your perfume vanity. It may be a bit over- budget but it is definitely worth it.