By Rajiv Merchant, President – Domestic Retail, Indo Count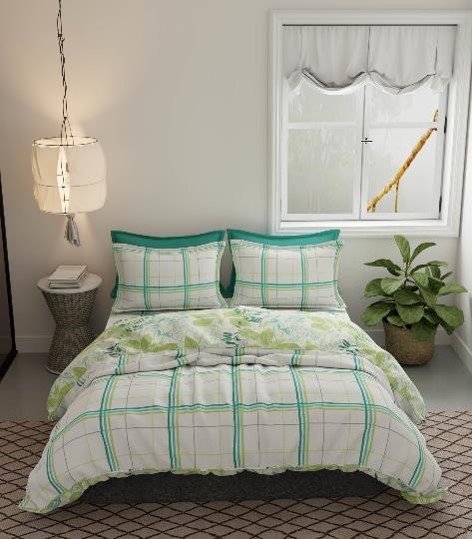 We all know just how important a good night's sleep can be in our daily routines. Though many of us spend the wee hours of the night just tossing and turning unable to catch those 8 hours of zzz.
We've all heard of all the tricks for getting a better night's rest before: Keep your cell phone out of your bedroom. Use blackout curtains or white noise machines. But did you ever wonder how much your bedsheets might affect your quality of sleep?
Organic and natural products are increasingly becoming one of the biggest trends in home decor, and for plenty of good reasons. Not only are organic products helpful for the planet, they support a more responsible ecosystem and sustainable environment, and they're also good for consumers themselves. But it all comes down to one simple fact: better sheets mean better sleep.
Temperature control
Irrespective of whether you live in a hot, cool, or seasonal climate, you want bed sheets that will keep your body temperature comfortably within that frame, no matter the weather outside. Linen is one of the most thermally versatile fabrics there is, given that it has a heat conductivity rating five times that of wool.
Naturally sourced
Linen is made from linseed, also known as flaxseed, a natural fibre that grows in many temperate climates throughout the globe. In fact, linen is one of the oldest known textiles in history, known to have been made and used as a sleeping fabric for over 1000 years.
Durable
Unlike many synthetic bed sheets, linen actually becomes stronger the more you wash it. The strength of linen is said to increase by about 20% when wet, so you can machine wash your bed sheets in warm water as often as you like or need. This strength and durability mean that you will get a longer, more useful life from your bedding when you invest in high-quality organic linens.
Gentle on the skin
Given that we will spend almost one-third of our lives sleeping in bed, the fabrics we use can no doubt have a crucial impact on the health of our skin. Using organic linens to wrap the outside of your body has almost the same benefits as eating organic foods to nourish the inside of your body: they're free of potentially harmful chemicals. Many of the chemical additives commonly used to produce and treat non-organic fibers, for instance, can cause skin irritation or even allergic reactions, especially in children.
The purest luxury comes from knowing that your sheets aren't just cloud-soft but also skin-friendly. With the exquisite Pure Earth Collection, experience the breathable beauty of 300-thread-count organic cotton colored by Nature. Using traceable natural sources such as almond shells, palmetto leaves, and fruits, these earth-conscious sheets offer a sleep that is gentle on the skin and the planet.
Diligently purchasing organic products is crucial for supporting a sustainable ecosystem. Sustainable bedding linen can help you sleep better by keeping you comfortable, clean, and well-protected throughout the night to recharge you for your days. You can rest easy knowing that your sheets are good for the planet and good for your health. Make the switch to organic linen sheet sets and notice the difference, every night.