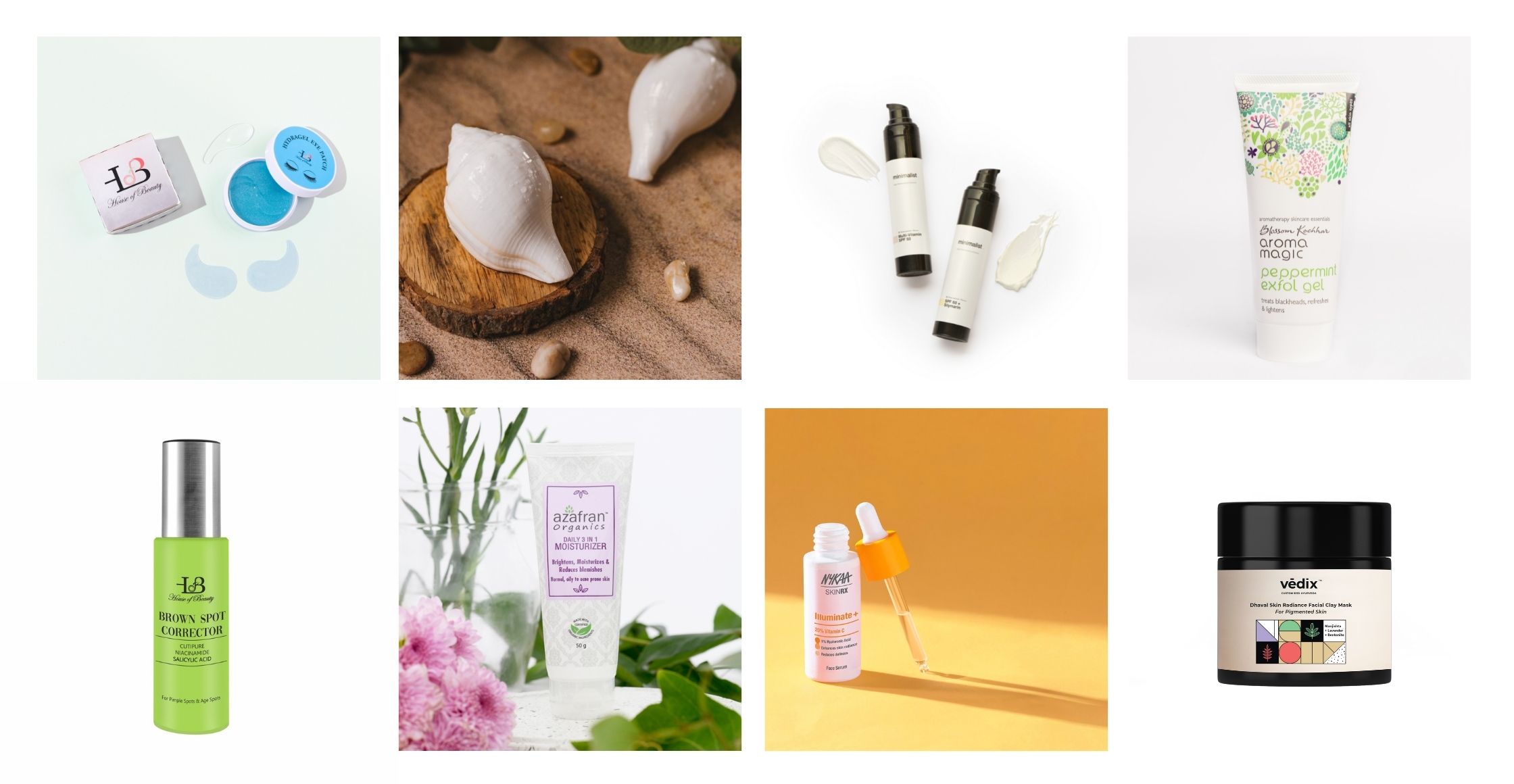 The much anticipated month of the year is upon us, which means comfortable blankets, mittens, and the sharp cold in the air outdoors while you sip hot chocolate before the fireplace. 
Even while we love this season, it does have its drawbacks. The Holiday season takes a toll on your skin and causes some major concerns since the air lacks moisture, resulting in drier, skin than normal.
That being said, it's almost time to start stocking up on winter skincare products and here, we bring you the complete winter skincare guide with the best products for this winter!
Nykaa SKINRX Serum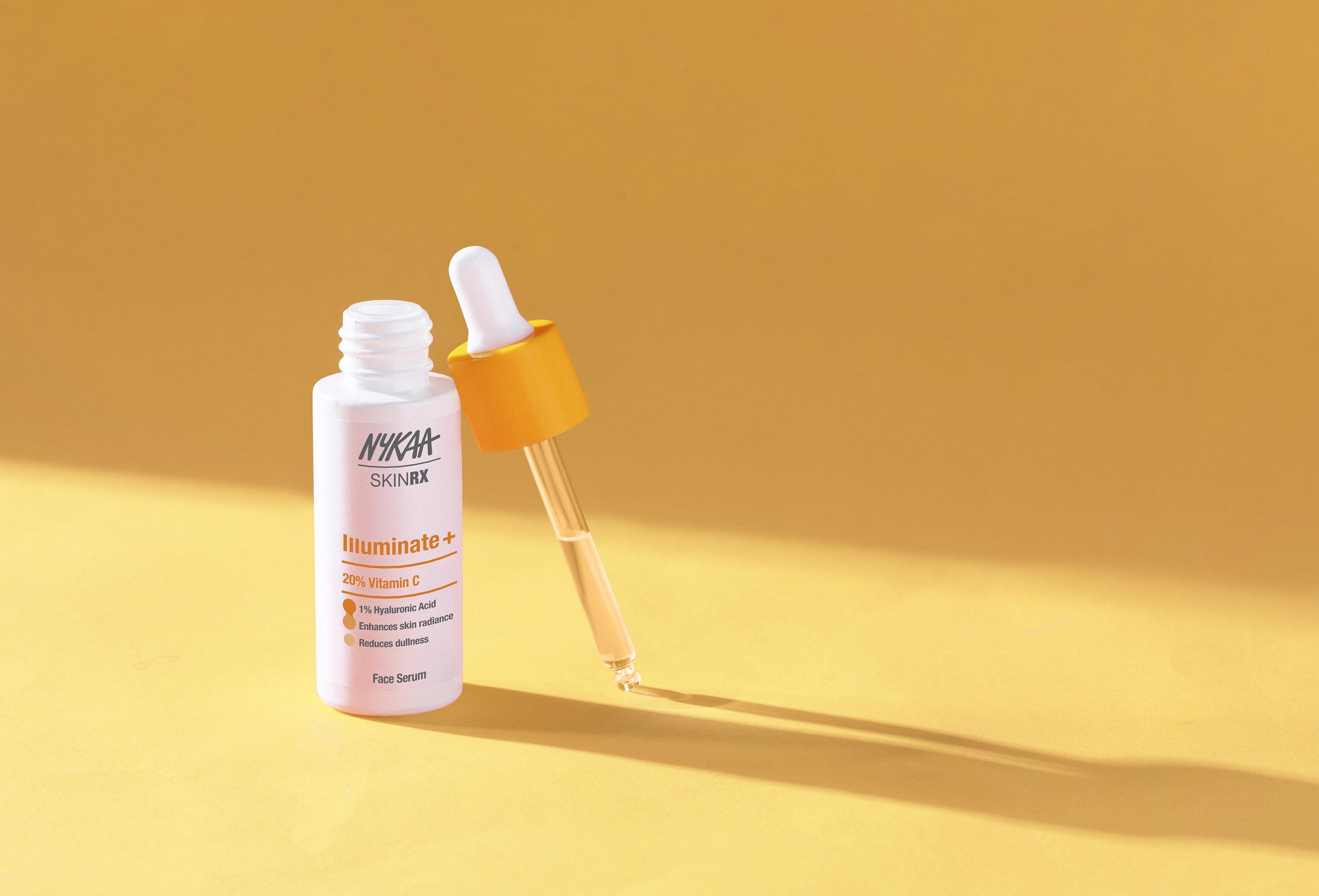 The long-awaited wonder serum to treat a variety of skin problems that you encounter during the winter season such as hyperpigmentation, dull skin, obstinate markings, or sagging skin has arrived at your rescue!
With 20% Vitamin C Serum with 1% Hyaluronic Acid and 0.5 percent Ferulic Acid, the new product gives you the bright, radiant skin of your dreams (don't forget to apply SPF!)
It's a highly efficient serum that's appropriate for all skin types and daily usage because of the combination of components and their concentration. The product has undergone dermatological testing and is scent, alcohol, silicone, SLS, paraben, and cruelty-free.
Vedix Face oils, Toners, Face Masks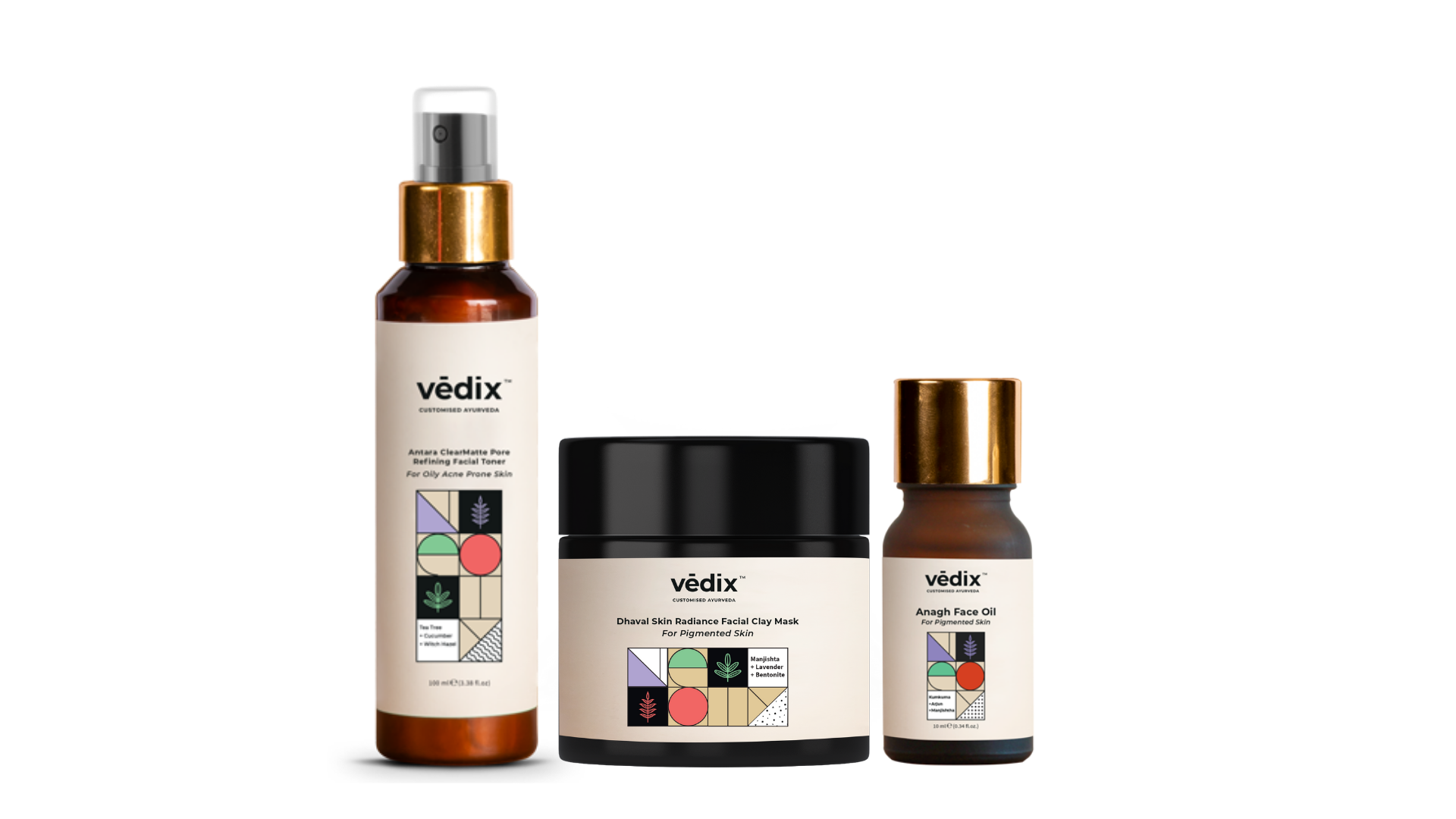 It may be cloudy but UV radiations are there and they hurt the skin and accelerates the aging process. Some of the signs of aging are pigmentation and dryness.
Vedix Anagh De-Pigmentation Face Oil infused with Kumkuma + Arjun + Manjishtha helps lighten pigmentation on the skin while protecting it against harmful UV rays. It increases moisture retention and the antioxidants prevent further skin damage. The oil acts on dry and dull skin, making it glowy and radiant.
Vedix Customized Face Pack – Dhaval Skin Radiance Facial Clay Mask For Pigmented Skin With Manjishta + Lavender + Bentonite is a natural cleansing and detoxing face mask that hydrates your skin and makes it fresh and soft. The antibacterial properties of the natural clay mask help regulate dirt and bacteria on the skin.
The Hydra Gel Patch from House of Beauty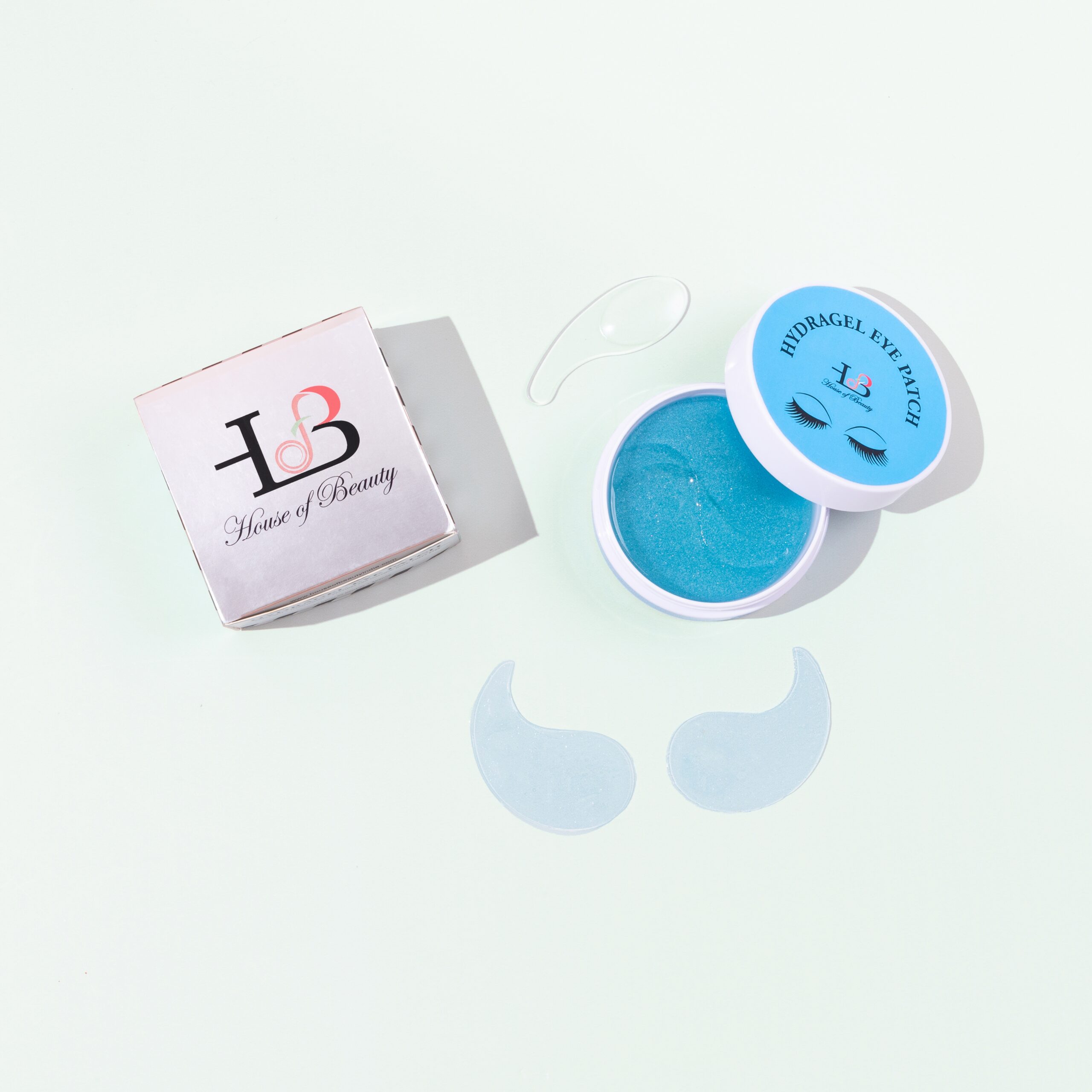 This holy grail of a product is made up of hydrolyzed collagen, peptides, and hyaluronic serum can aid to reduce under-eye puffiness while brightening and plumping the area.
TAC Nalpamaradi & Curcumin with Retinol Night Cream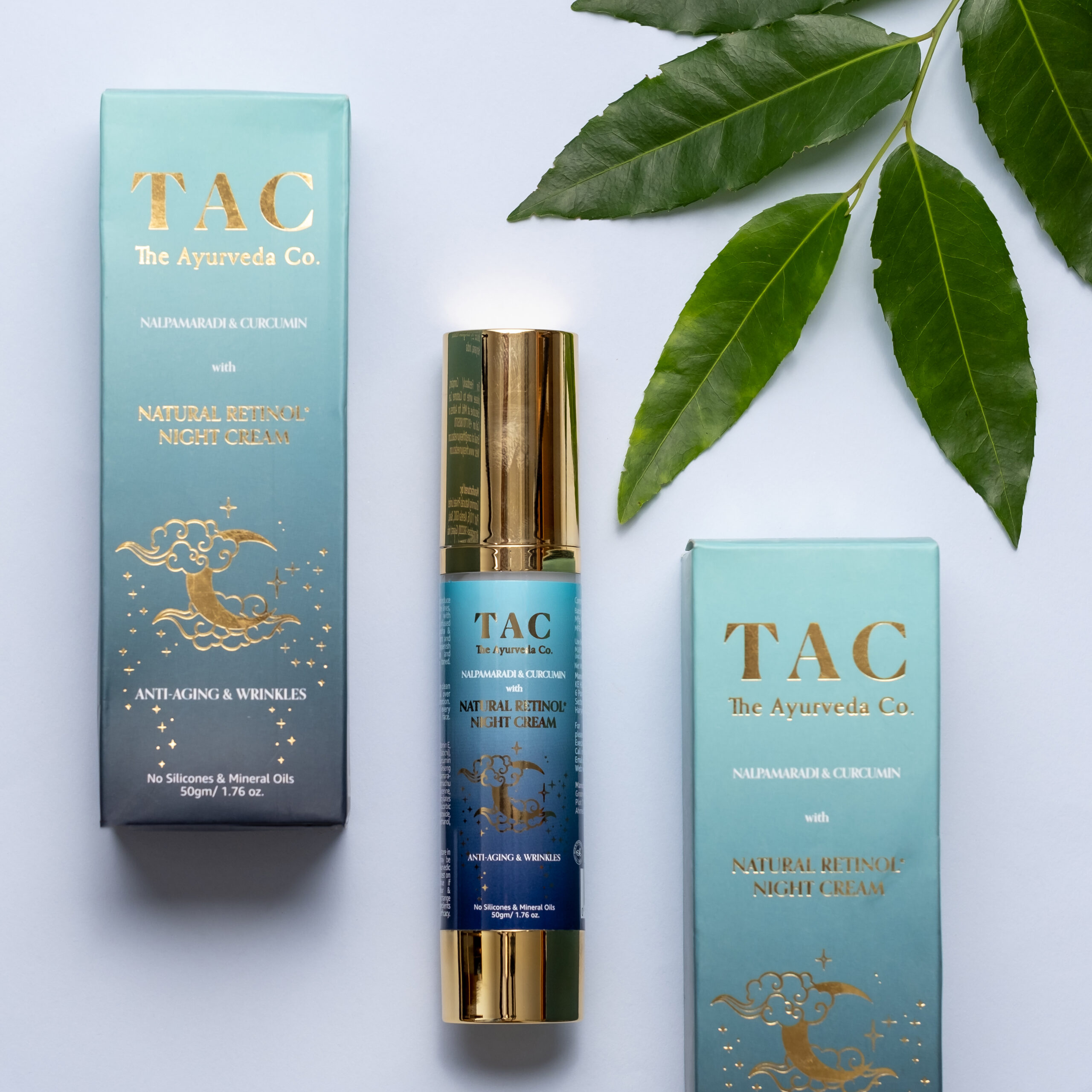 Before you go to bed, swear by this TAC's Retinol anti-aging cream which is infused with Nalpamaradi, Ashwagandha, and organically derived Retinol, which promotes collagen; restores the skin's natural sheen, and makes it visibly tight and toned.
Shankha Face Tool by RK's Aroma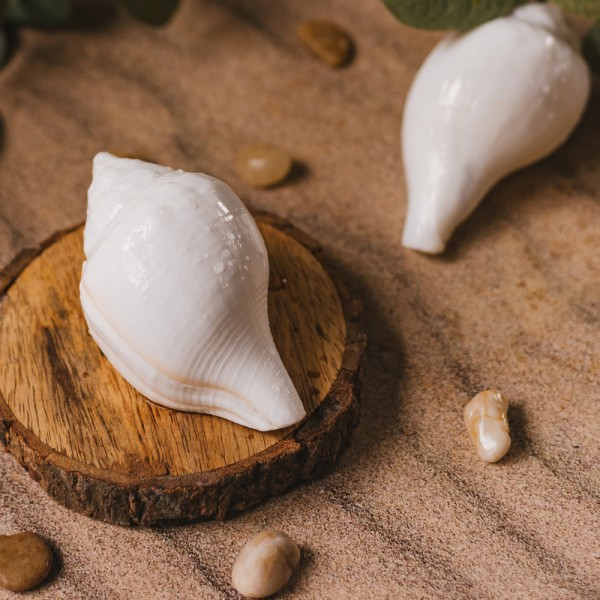 After applying your favorite serum/ cream/ oil, Pamper yourself with a gentle facial massage while you sip the hot cocoa during the jolly season. 
Using this face tool, the skin is gently rubbed to enhance blood circulation. This method is unique in its approach to stimulating pressure points on the face, neck, and shoulders. Long or short strokes and circular movements are used in the massage.
Mother Sparsh- Turmeric Healing Kit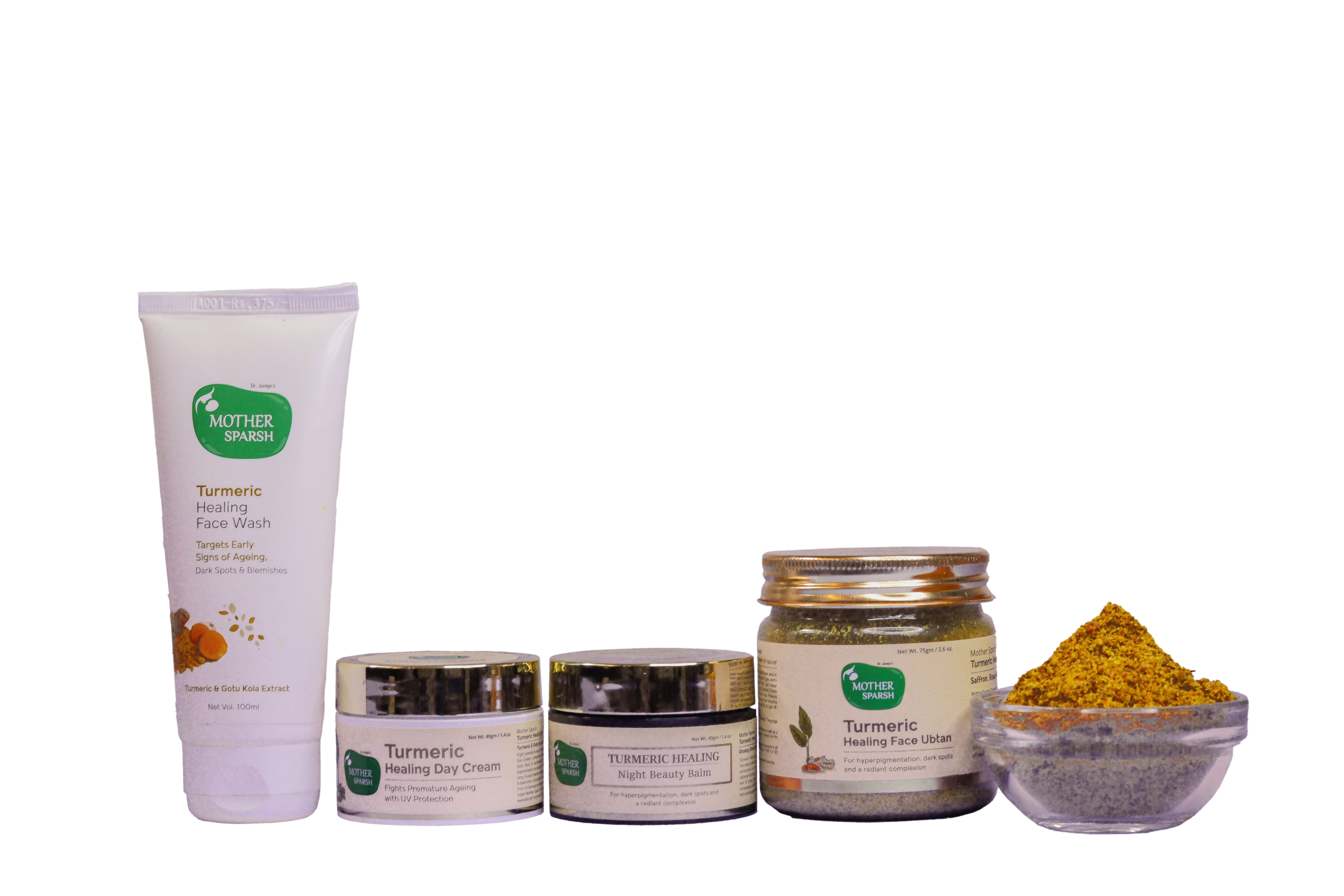 This is the go-to answer for folks who wish to get rid of hyperpigmentation, dark spots and have a radiant complexion in the most natural method possible. Rejuvenate your skin with this therapeutic combination, which is made with the restorative essence of Turmeric, and Gotu Kola extracts an age-old cure. 
Begin your skincare routine with the Turmeric Healing Face Wash, which helps to clarify the face while also assisting in the reduction of dark spots and age indications.
Turmeric Healing Day Cream helps skin retain moisture throughout the day and protects it from UV radiation, sun damage, and environmental stressors. 
Turmeric Healing Night Beauty Balm addresses hyperpigmentation, fades dark spots, and gives you glowing skin overnight. The 'Turmeric Healing Kit for Hyperpigmentation, Dark Spots, & A Radiant Complexion' is already on the market and is dermatologically safe and natural.
House of Beauty's Brown Spot Corrector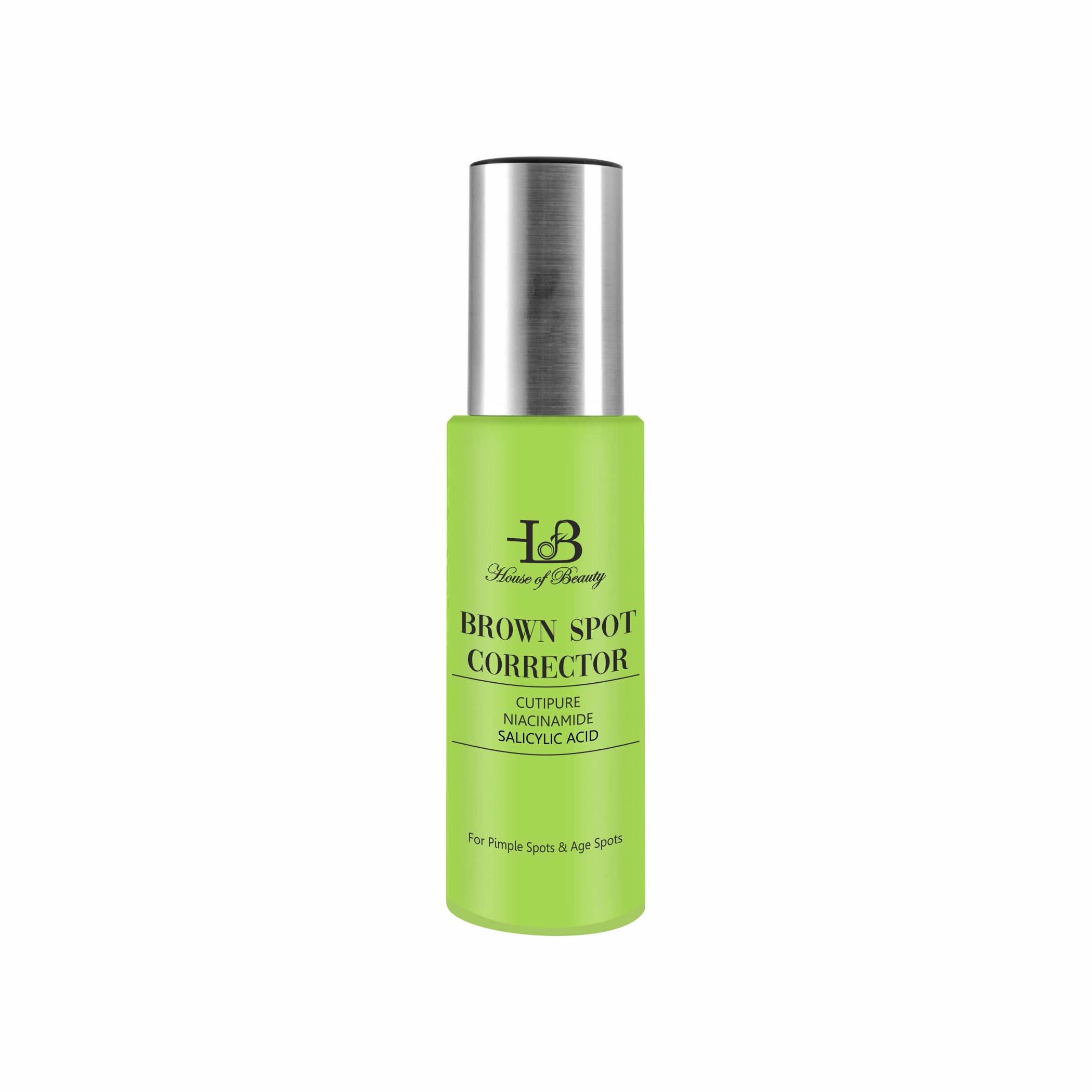 Sun damage, acne scars, aging, hormone imbalance, and heredity make Indian skin more prone to dark patches and hyperpigmentation. House of Beauty's Brown Spot Corrector is a blend of Vitamin C, Niacinamide, Salicylic Acid, and Cutipure, a powerful ingredient from Germany,  that helps to prevent acne and pimples on pigmented skin. This spot corrector, as the name suggests, decreases brown spots and pimple marks, as well as age-related brown spots, uneven skin tone, and melasma.
SPF 50 Sunscreen by Minimalist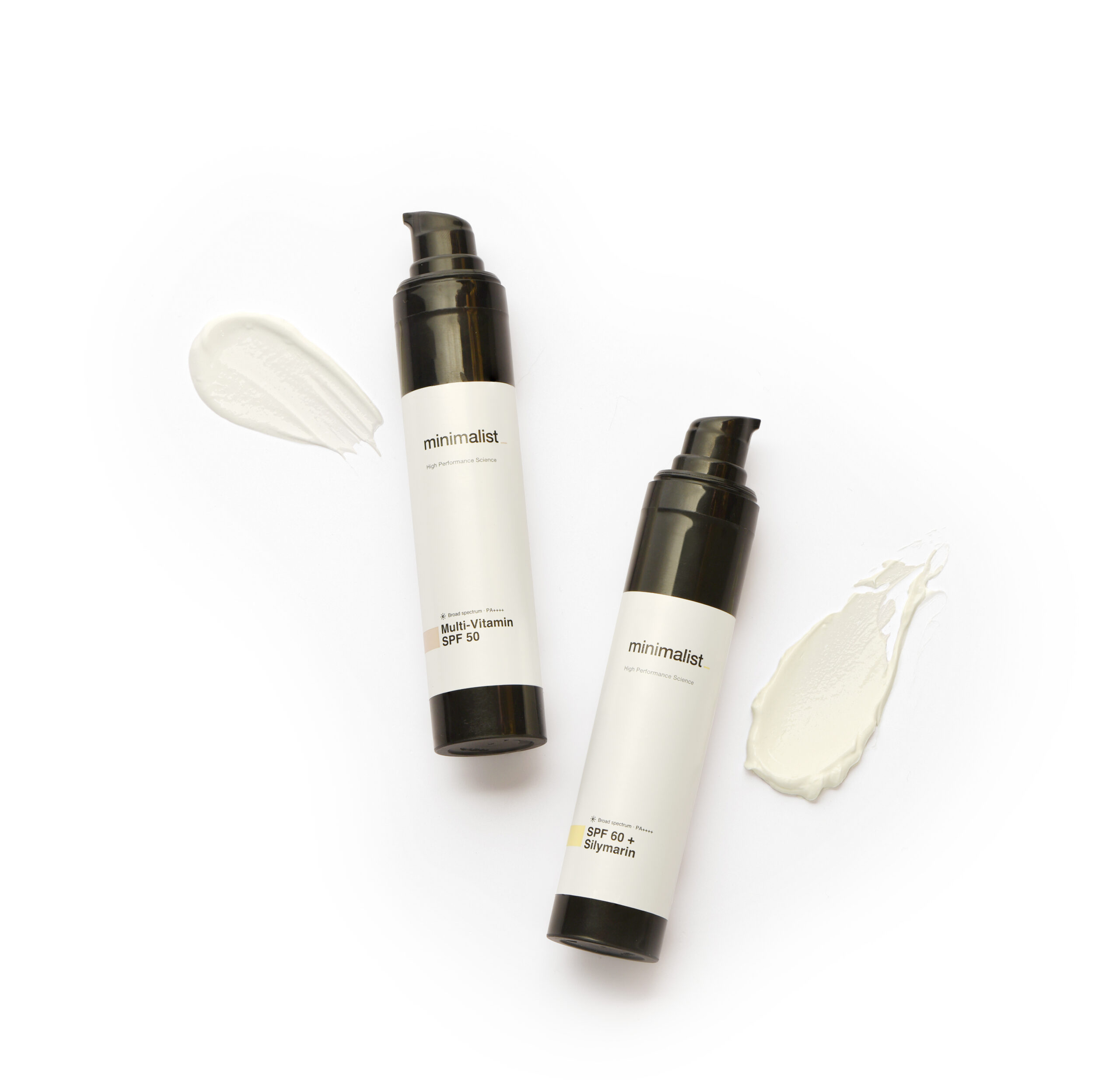 Hands down on this one, which is a multi-vitamin sunscreen containing Vit A, B, E, and F that helps to repair the skin while also minimizing UV damage. It does not leave a white cast. It is reef safe and free of OMC, Benzophenone / Oxybenzone, and Homesalate. The two variants being- 
SPF 50 with P++++ (INR 399) rating has a very light texture that spreads evenly & disappears, leaving behind a natural, moisturized, and  non-shiny look whereas;
 SPF 60 with P++++ (INR 599) is an antioxidant that is light as air and provides overall protection from UV through most modern filters.
Prolixr Vitamin Restore Bundle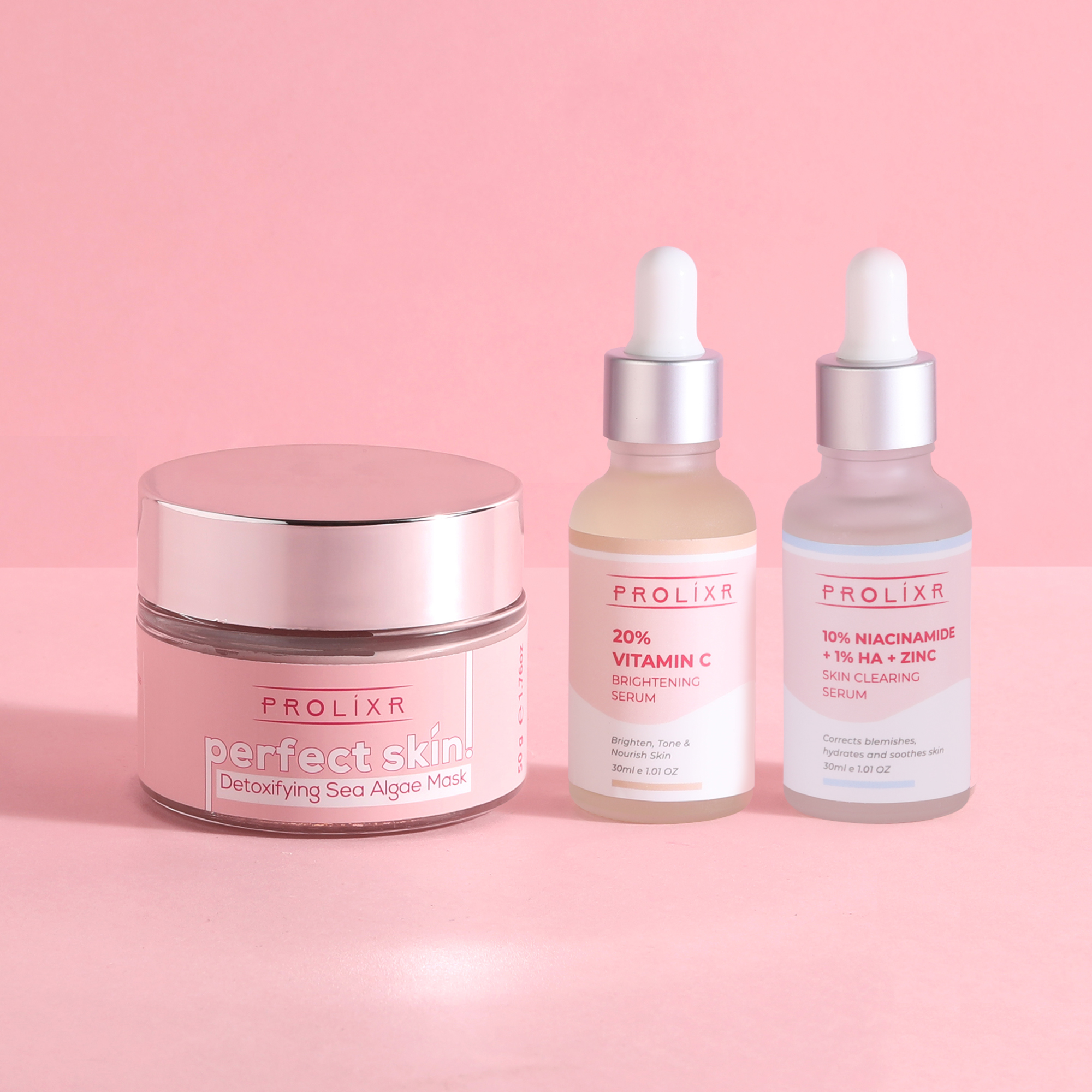 The one-stop solution for restoring the skin's lost radiance, the Prolixr™ Vitamin Restore Bundle deeply nourishes the skin by restoring the essential vitamins such as vitamin B3 and vitamin C. The one-stop solution, easy-to-use products deeply hydrate the skin, leaving it bright, detoxified, and blemish-free.
The products in the bundle include:
Detoxifying Sea Algae Face Mask
Vitamin C Serum
10% Niacinamide + 1% HA + Zinc Skin Clearing Serum
With a vision to be synonymous with the world's go-to trustee beauty brand, Prolixr™ constantly innovates, matching up to consumer needs. Providing a quick, easy and simple skincare routine requiring minimum time and providing optimum results, the brand ticks each box for the millennial woman.
Attain real results in merely a few steps, pursue your passion for pristine skin, join our Prolixr™ family today!
Blossom Kochcher Peppermint  Exfol Gel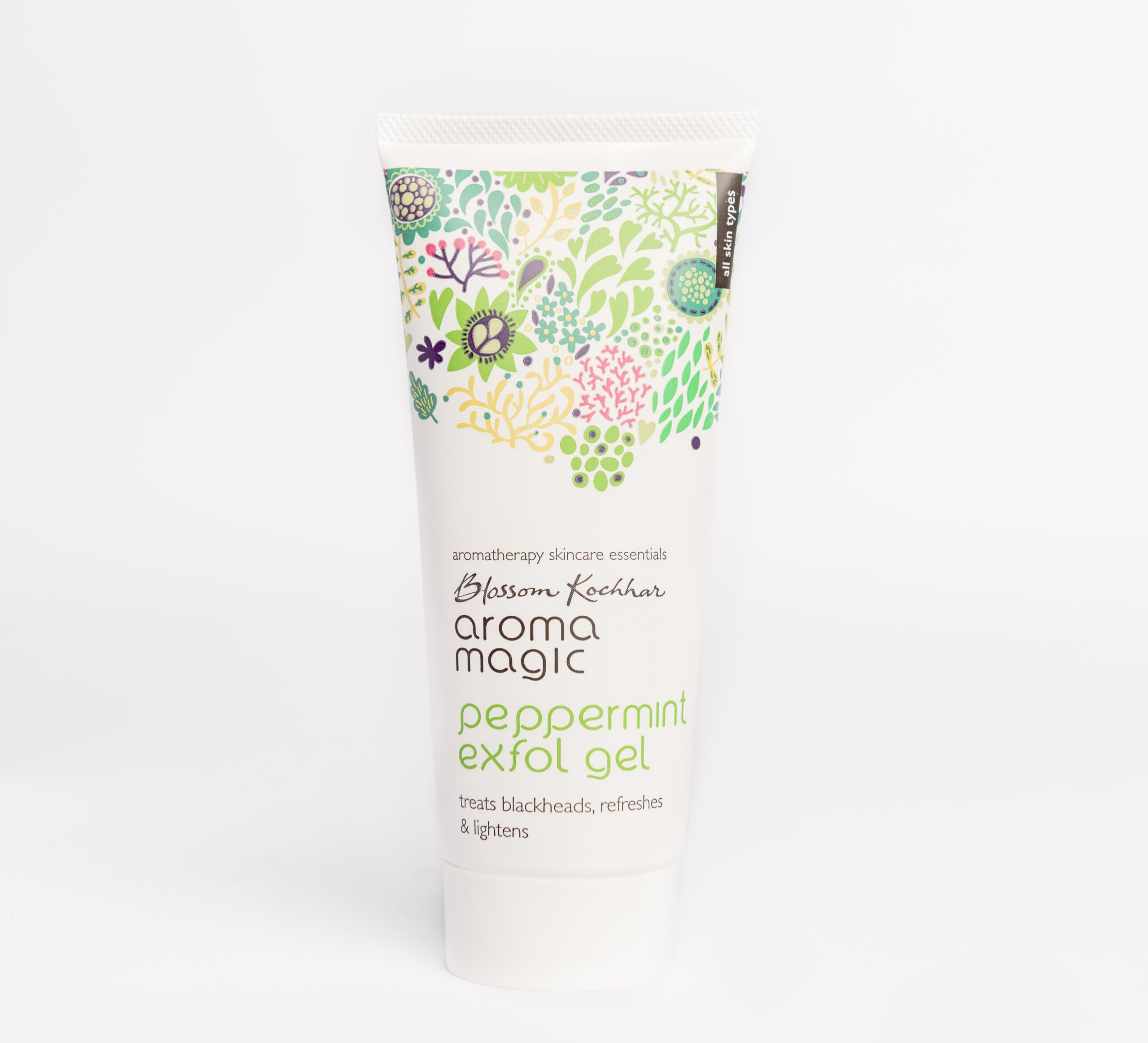 To deep cleanse the skin, this exfoliating gel is loaded with active enzymes. Its benefits include curing blackheads, refreshing and whitening the face, hydrating the skin, removing impurities from the pores, providing a protective layer, and assisting in the awakening of the senses. Scrubbing eliminates dead cells, dirt, and pollutants from the skin, making it appear cleaner.
Aanam Sutras Face Mist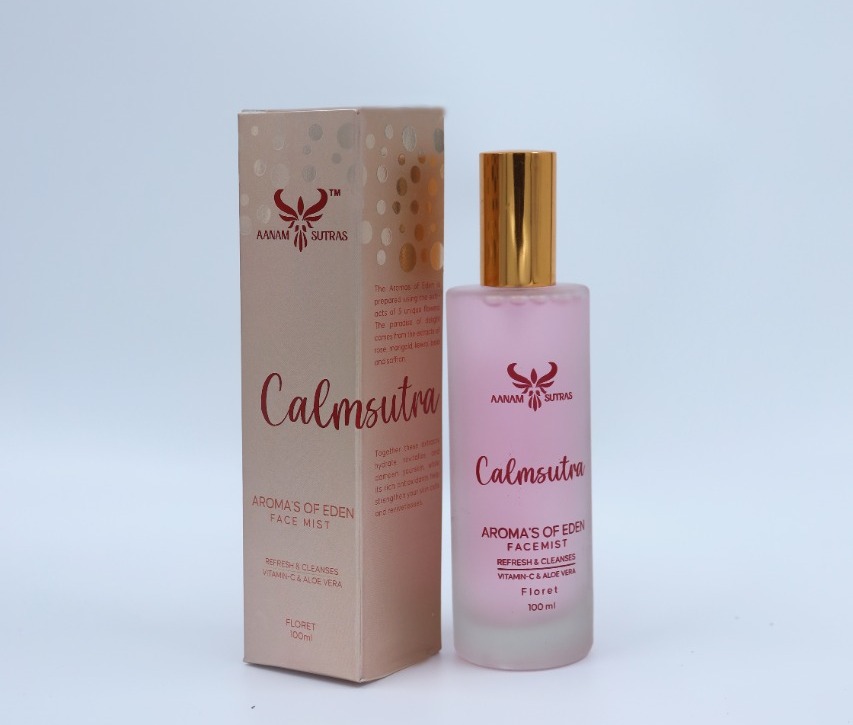 Having a gentle and calming floral aroma that is a natural detoxifying and hydrating effect, this face mist contains the finest ingredients sans harmful chemicals and is ideal for the upcoming dry season.
3 In 1 Moisturizer Azafran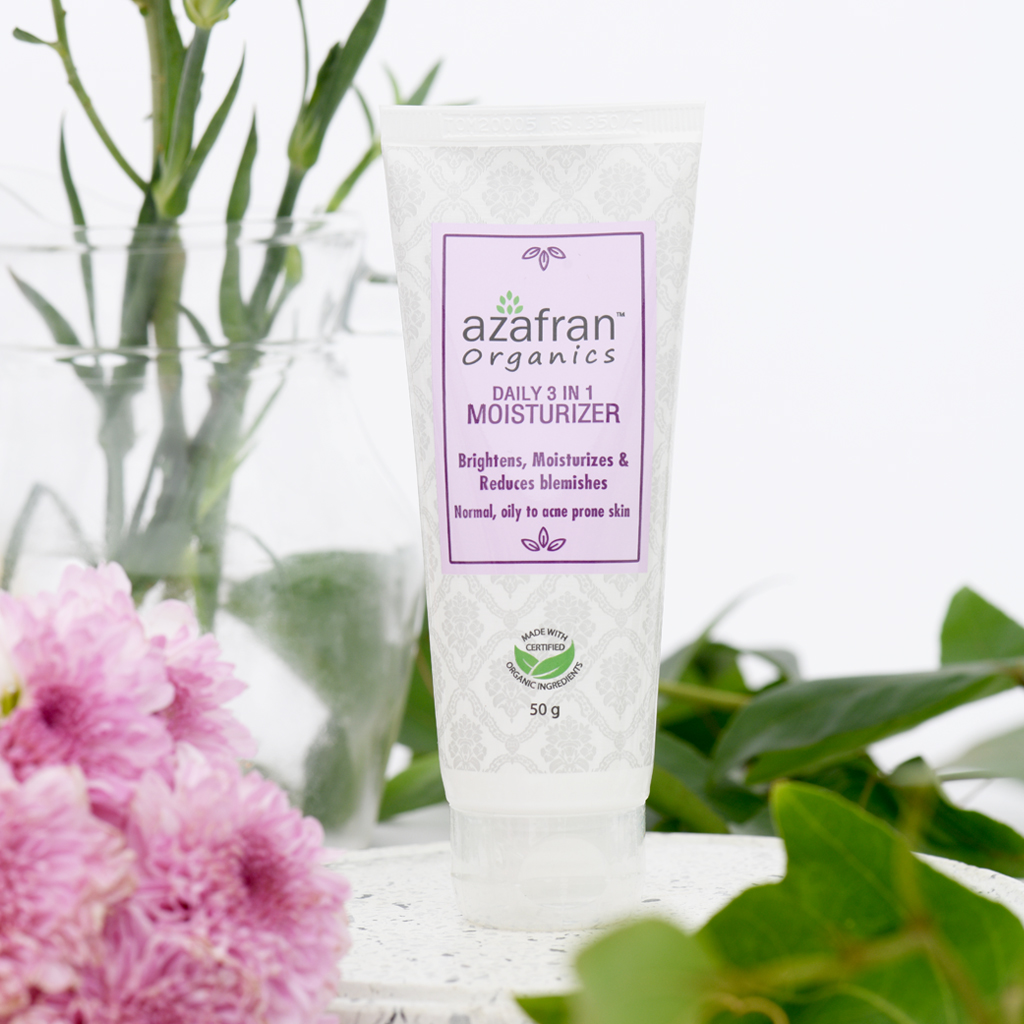 This soothing moisturizer is prepared with a rich blend of fruit extracts, organic coconut, olive, and almond oils to hydrate, protect, and revitalize your skin which tends to get chapped during the winter season;  natural substances are used to give skin a youthful appearance.
Dermafique suncare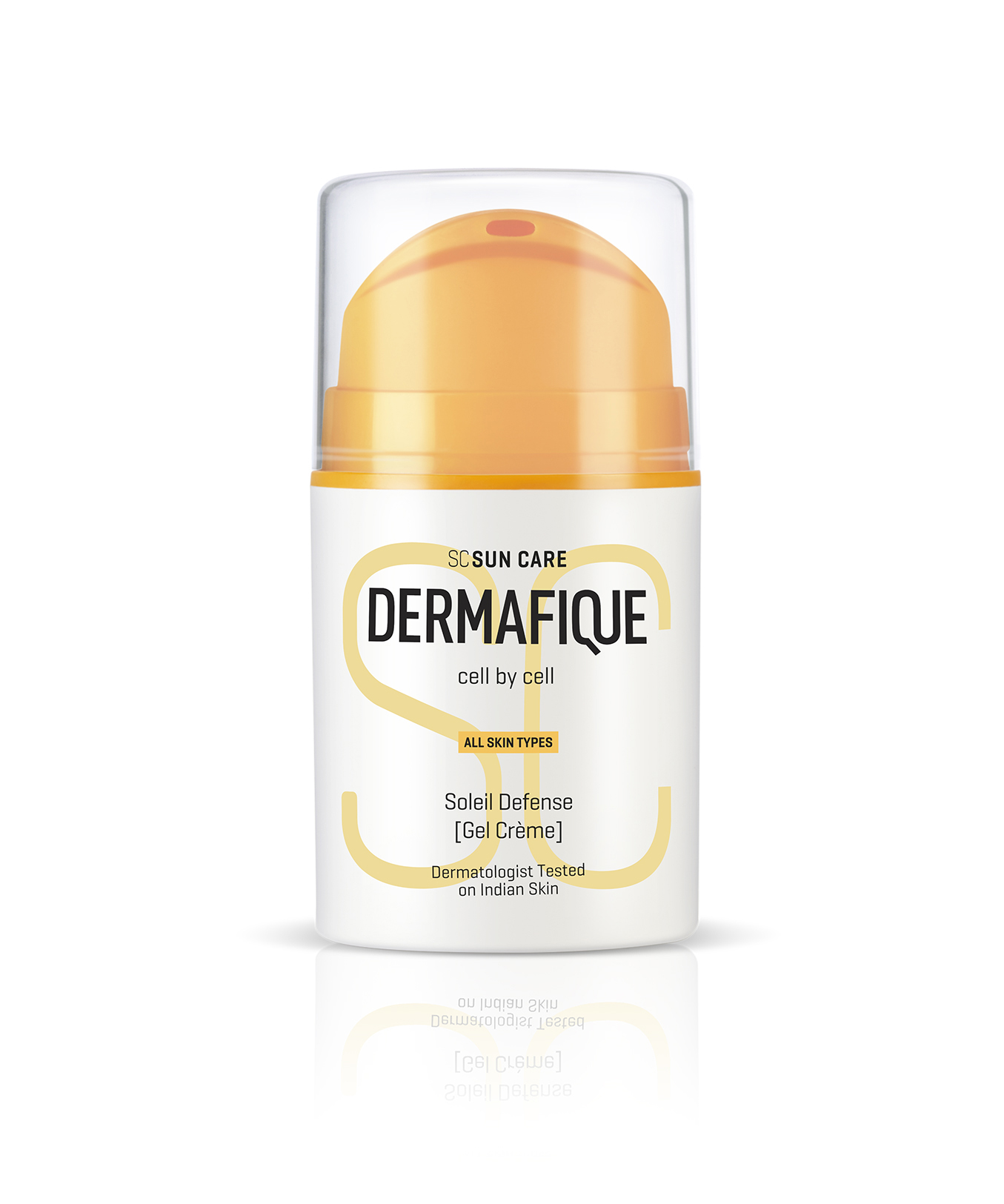 Dermafique Soleil Defense [All Matte] is an SPF 50 sunscreen for normal to oily skin that leaves it feeling non-oily. It also doesn't have any extra fragrance. 
Dermafique also offers a Gel-based SPF 30 solution for all skin types. Both of these items provide light sensors and are comfortable to wear on a daily basis. And putting this out to y'all, don't forget to apply sunscreen even if it's 'cold' out there. 
Charmis Deep Radiance Face Serum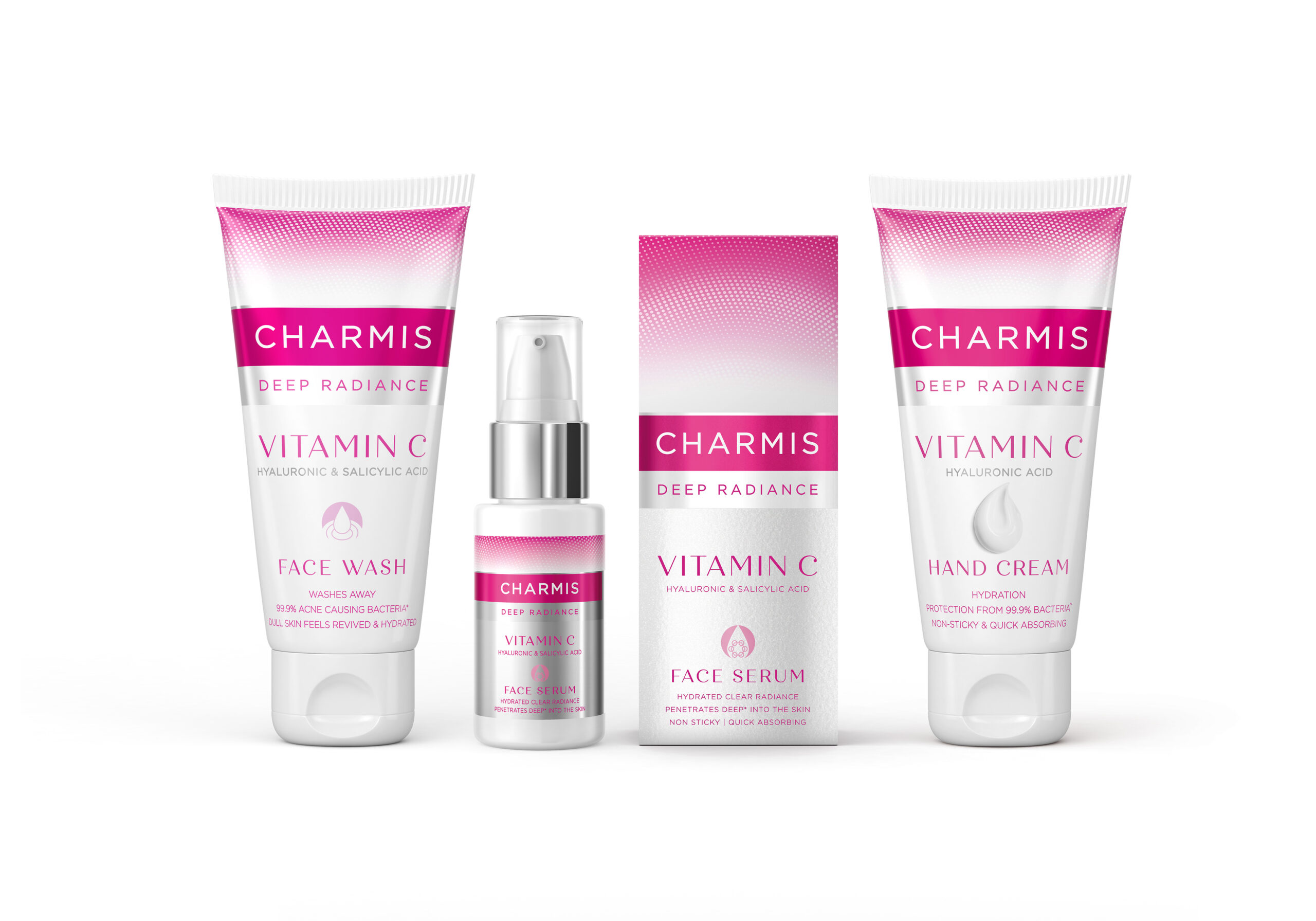 Face serums, which are concentrated active ingredients that nourish the skin during the dry, winter season which otherwise makes the skin duper dull and dry, address facial problems including dark spots, uneven tone, and dullness.
Nourish Mantra- Bathing bars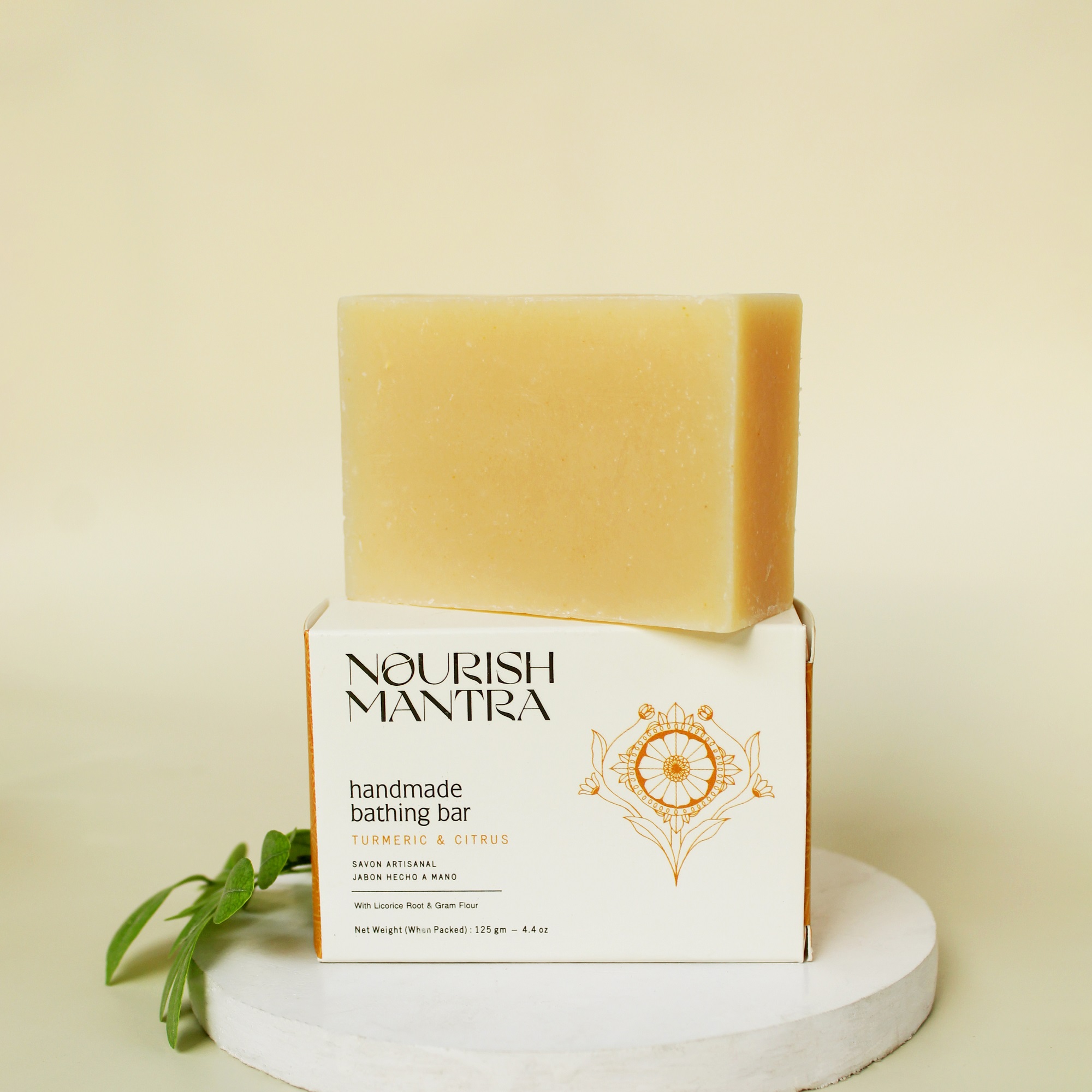 Cardamom-Mint and Turmeric-Citrus bathing bars have been created to make your skin soft and silky.
Ayurvedic ingredient infusions are meticulously chosen and hand-churned to make your winter skincare ritual nutritious. Bathing bars are a more sustainable alternative because they use less packing material and hence produce less waste. They also have skin-loving effects.
Bioderma Sebium H2O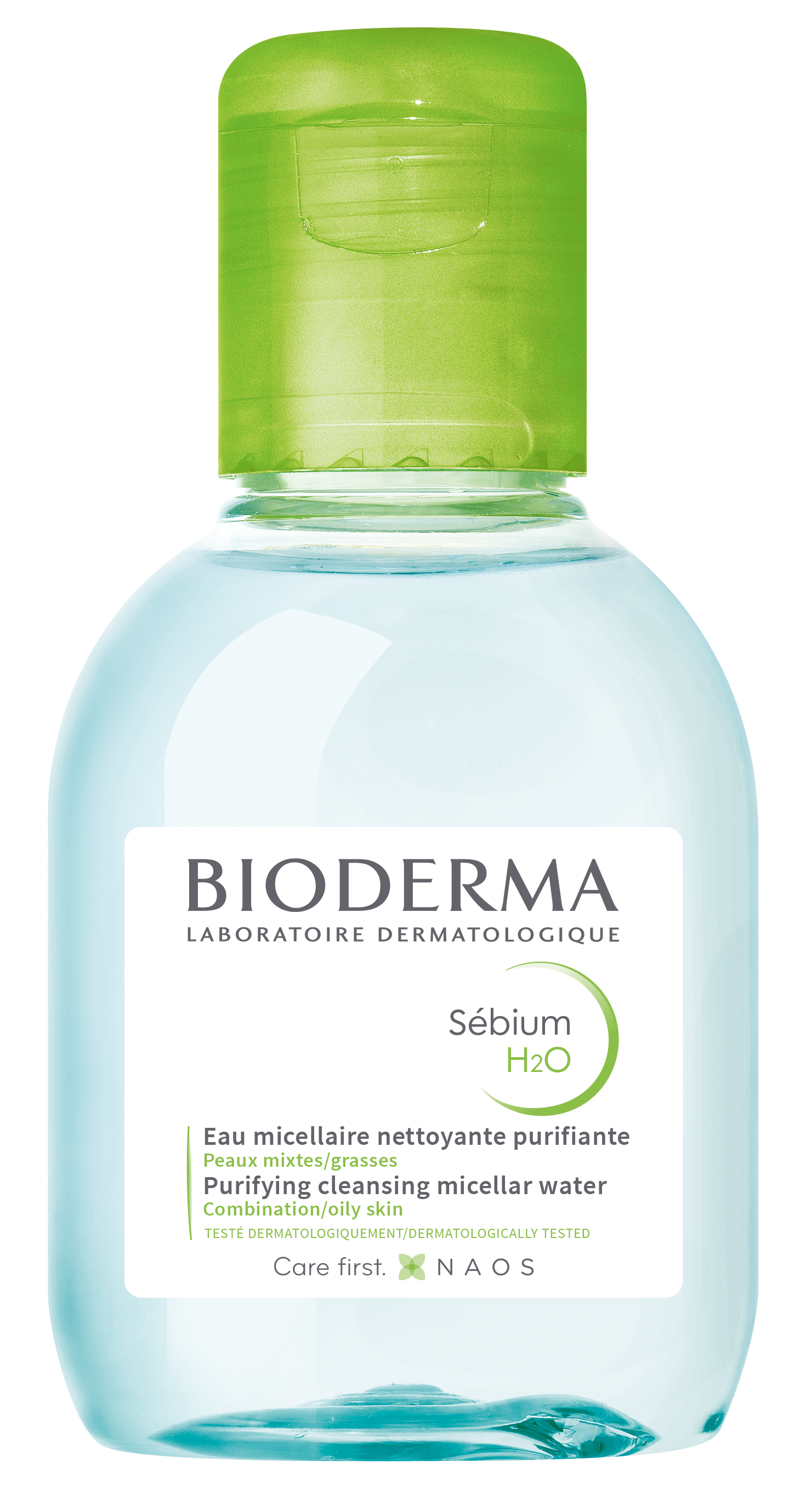 The clarifying cleansing micellar water removes the impurities and makeup, limits sebum secretion without drying out the oily skin. So that you can enjoy well-nourished glow even in cold season