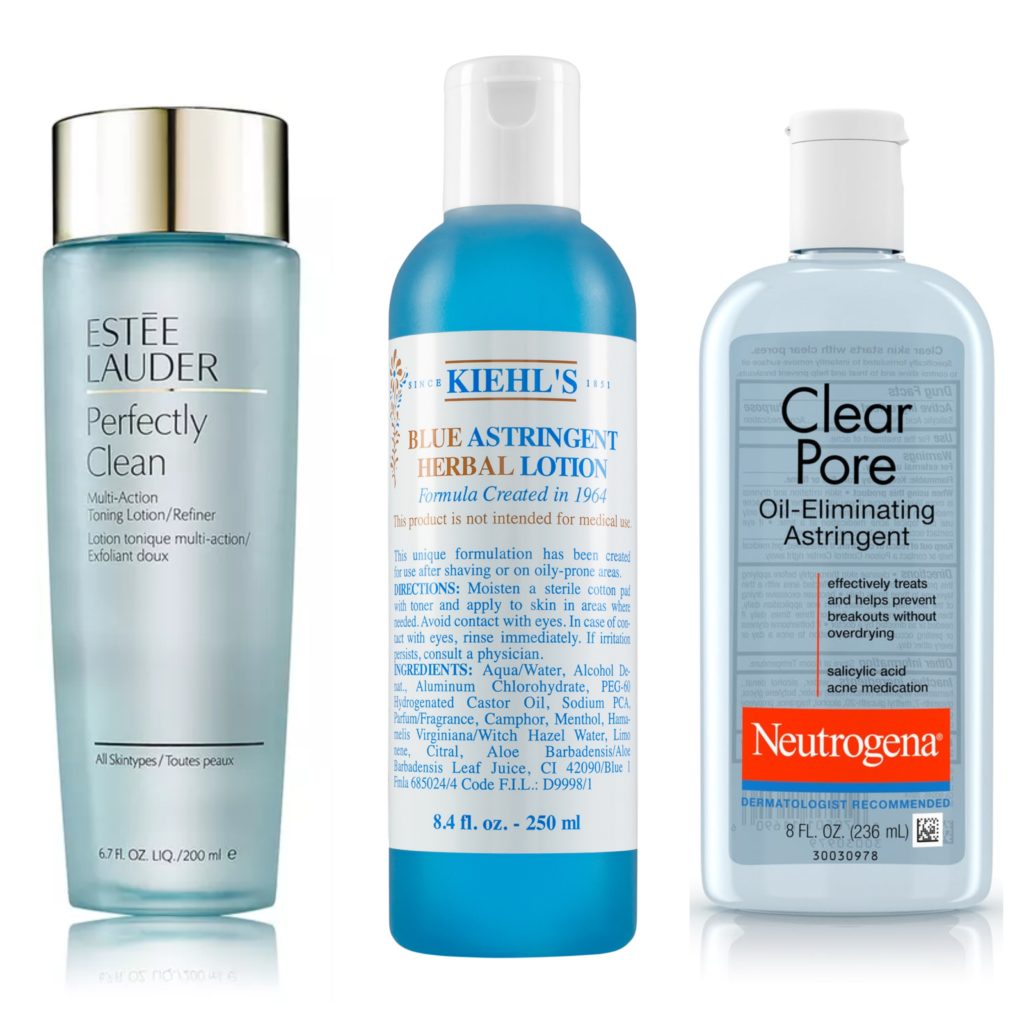 Astringent is like nectar for oily skin and combination skin. Consider yourself lucky if you have oily skin because the aging signs show later on oily skin. But it comes with a cost. Oily skin is prone to acne, pimples, blackheads, open pores and dirt, therefore high maintenance. These problems can aggravate if you use the wrong products.
Swear by a good astringent lotion, it is one solution for many oily skin concerns. Astringents are alcohol based solutions, it not just removes the excess oil but also shrinks the pore size, therefore you have younger looking, clearer skin. You will need more of them as the weather is becoming warmer now.
If you have oily skin use them all over the face but if you have combination skin use it only on the T-zone or only on the affected area otherwise it can dry out skin.
How to use astringent lotions for oily skin
Cleanser – Soak a cotton bud with astringent lotion and remove all the dirt and oil from your face. It also reduces the overproduction of sebum so you have the lesser appearance of blackheads.
Makeup remover – Replace your cleansing milk with astringent lotion to remove makeup
Pore Minimizer – Apply astringent lotion to close the open pores after washing with hot water or taking steam or extracting blackheads.

On Acne – Apply astringent on the popped pimple. The pimple won't leave a black mark there.
Toner – Use it after cleansing and before moisturizer. Astringents are great toners, they keep the skin hydrated at the same time prevents the excess oil.
Find the best astringent lotions available in India:
Aloe Veda Cyprass & Witch Hazel Astringent Facial Toner
Vichy Normaderm Purifying Pore tightening Lotion
Neutrogena Clear Pore Oil Eliminating Astringent
Clinique Anti-Blemish Solutions Clarifying Lotion
Estee Lauder Idealist Pore Minimizing Skin Refinisher
You may also like