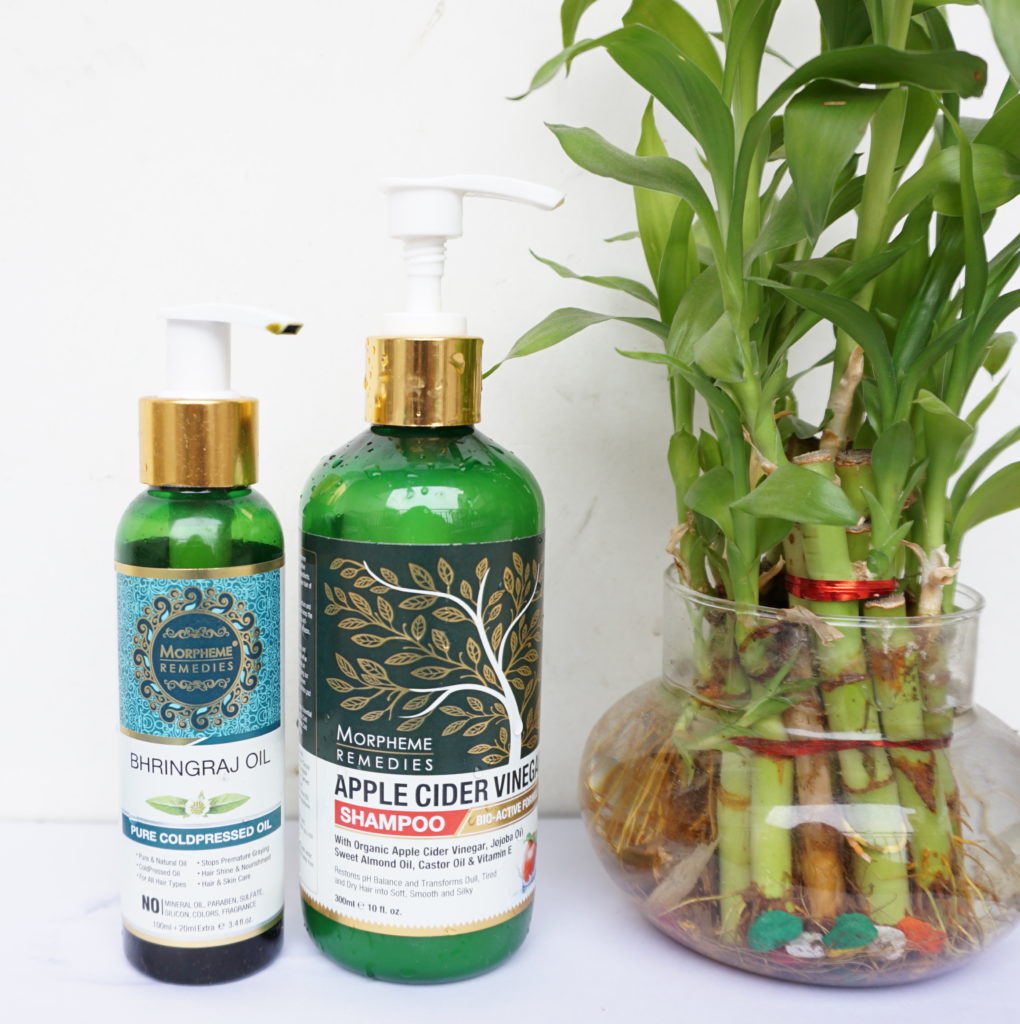 As the rainy season begins, your hair may not be as happy as you are. The percentage of humidity in the air increases significantly during monsoons which cause dandruff, hair fall, itchy scalp, and frizzy hair.
But if you are careful about the products you use and the methods of the application, then monsoon can't harm your hair anymore.
I am sharing my well-researched trick to prevent hair fall due to humidity. After searching and experimenting with a lot of methods, the following tips work best for me.
Massage
I have heard and experienced that onion juice works wonders to prevent hair fall due to any reason dandruff, dryness or itchy scalp. It actually does. But applying onion juice in hair is time-consuming and smells really bad. So I had to find an alternative to replace the onion juice.
I discovered Kalonji Hair oil. Kalonji seeds are onion seeds and are loaded with all the benefits of onion.
If excess hair-fall with unhealthy scalp is your problem, consider replacing your hair oil. Or mix Kalonji oil in regular oil and directly massage on the scalp. You will definitely notice better results after every application.
Pro tip – If Possible, get hair massage from a professional every 2 weeks. They can press all the pressure points while may miss if you do it yourself.
Bhringraj is also well known to do away any kind of hair woes. There are many options available and they all claim to contain the magic herb but very few are actually curable. One of the best Bhrigraj hair oils that I have discovered is Morpheme Remedies Bhringraj Hair oil.
This oil leaves stains on the cloths, so if you take head massage like me before sleeping, make sure to use extra washable covers on the pillow.
Do massage your hair weekly with rich oils like onion oil or Bhringraj oil.
Cleanse
Most of the times you are suffering hair loss because hair is not clean. And humidity + sweat make it worse.
It is very important that you choose the right hair cleanser which removes only dirt and not the essential moisture from your hair.
We all know that apple cider vinegar is an awesome cleanser to remove dandruff and it is also a great hair conditioner. Since using Apple cider vinegar is not feasible every time and it doesn't clean hair as good as a shampoo. So again I need to find an easy alternative.
Of late, I have been using Morpheme Remedies Apple Cider Vinegar Shampoo. It is working well on my dry frizzy hair.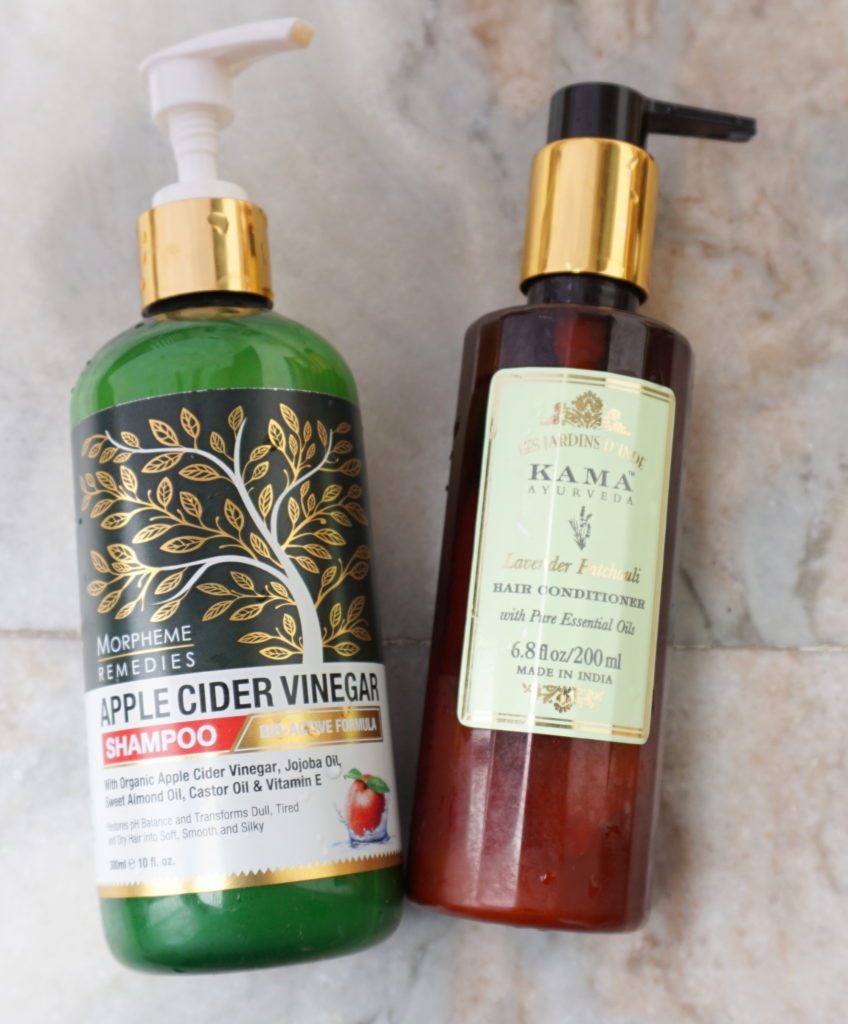 Conditioner
It is no exception that conditioning is a must to prevent frizzy hair. Try an ayurvedic conditioner like Kama Ayurveda Lavender Patchouli conditioner. After use, I discovered it is good to pick for oily to dry hair. But if you have very dry hair, this product is not for you.
It is a norm that conditioners are to be applied only on the hair length. But I spread the conditioner generously across the hair length and then massage it on the scalp. It keeps my scalp well-nourished and moisturized.
Pro tip – Get hair moisturizing spa once a month. No conditioner can be a better replacement for this. It not just restores the moisture and reduces frizziness but also controls hair fall. Because 50% of your hair fall is due to dryness.