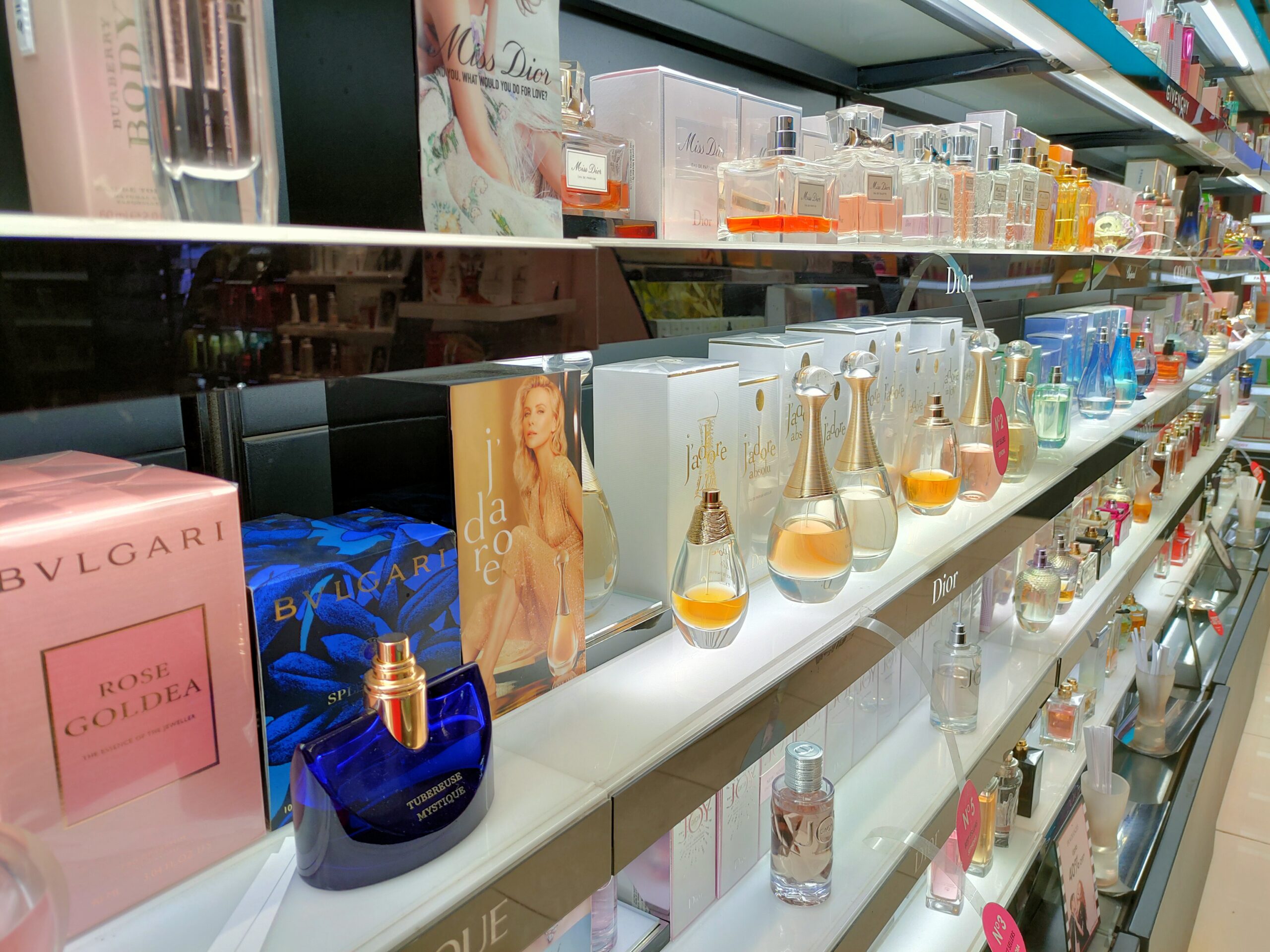 Perfumes are a very integral part of our daily vanity. A perfect and classy fragrance has the power to change the game and can boost your confidence. Fruity perfumes do smell sweet but we have mentioned the best of the lot below. Keep scolling. 
Moschino Fresh Pink Eau De Toilette
Known for its elaborate, creative couture designs, Jeremy Scott launched Fresh Fragrance in 2015. Influenced by cleaning products, Moschino fresh pink comes in a  pink window spray cleaner bottle. Its top notes are grapefruit, black currant, lily of the valley along with the floral composition of rose, pomegranate, and pink hyacinth and musk, cedar, ambrosian as base notes. The scent is very sweet, sugary, fruity, more like a fruity expensive detergent. If you like the smell of cleaning solutions then this is made for you. Few minutes after applying it gives you black currant vibes that linger all day.
The Body Shop strawberry body mist
When it comes to fruity, strawberry is the first thing that comes to mind when it comes to perfumes. The Body Shop strawberry mist is more like a strawberry puree than a perfume. The fragrance would convince you to eat it, it is so sweet that you can be a walking cake. A single spray is a burst to fruity fantasy. It is very light and refreshing. Great to uplift your mood and mind. If you are looking for a typical fruity perfume much like strawberry and fruits then this can be an ideal option for you.
Christian Dior Joy Eau De Parfum
Launched by the iconic house of luxury, Christian Dior's Joy perfume came out in  2018. A bottle is full of fruity scents with a twist of wood notes. The compositions are of zested bergamot, mandarin, Grasse rose, jasmine with a warmth and softness of sandalwood. The scent is very warm, soft, and fruity, unlike any other luxury fragrances. The face of the fragrance is none other than Jennifer Lawrence. It lasts up to a good 8-9 hours after applying. For best results apply it directly to your skin.
Bath & Body Works Sweet Pea Signature Collection Fragrance  Mist
More of a December holiday fragrance. The fragrance is very different and unique unlike what was not done before in the fragrance industry. Top notes are of caramelized apple and orange, main notes are cinnamon, maple, and roses with base notes of musk, moss, orris root. The scent is very sweet and sugary with a twist of spices making it warm and comfy. It is a perfect holiday gift. If you are looking for something different and casual for a daily purpose then you cannot go wrong with winter candy apple mist. Not too heavy or not too light but has a very strong and intensive smell that can last all day.
Daisy By Marc Jacobs
The award-winning perfume by a famous designer Marc Jacobs himself. A fragrance with sweet undertones. A white floral mixed with intense notes like violet leavers is what daisy is about. Top notes contain Violet Leaf, Blood Grapefruit, and Strawberry with middle notes of Violet, Gardenia, and Jasmine along with base notes are Musk, White Woods, and Vanilla. It is something every girl would love if she is into sweet, fruity refreshing scents. Daisy by Marc Jacobs is one of the most popular fruity-floral scents of all time.
Jeanne Arthes Love Generation Rock Eau De Parfum
Best selling perfume by Jeanne Arthes, Love Generation Rock is a very floral oriental fragrance for women. With the composition of saffron, thyme, and mandarin orange as top notes, middle notes of ylang-ylang, Lily and orchid and Vanille, tonka bean, Brazilian rosewood, and oak as base notes. A bottle filled with the essence of fruits and a perfect blend of florals. If you are looking for a very mild and pleasant fragrance with love and romantic vibes then this is made for you.