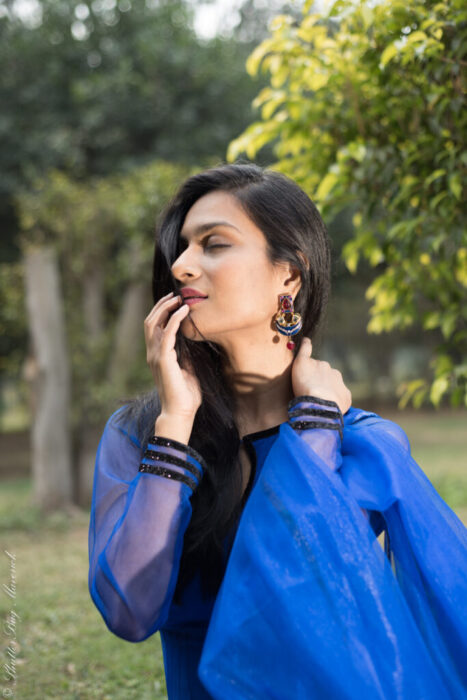 Jewelry is our own way of defining ourselves. We keep an eye on fashion people to keep ourselves updated with the latest fashion trends. Remembering the last September, anklets dominated the Instagram feeds. Mismatched earrings were a totally unforgettable accessory trend. As fashion is cynical it keeps on changing every 6 months, I like to give tweaks to my jewelry style while I would also swear by my staples.
Maximalist or minimalistic….. Whatever is your style, get a jewelry makeover with these 12 best homegrown Indian jewelry labels.
Prerto
 

 

View this post on Instagram

 
Known for ultra-fine fashion jewelry, Prerto presents a wide variety of minimalistic as well as traditional jewelry from chokers to charms in pearls, emerald, or stones.  Recently, they launched a new collection of initials of name charms. They also present a wide variety of evil eye and enamel trendy jewelry. 
iWishh
 

 

View this post on Instagram

 
You wish and you get it. The new apparel and fashion accessory brand iWishh offers a range of minimalistic and bold heirlooms. Their exquisite collections offer a variety of handcuffs, chokers, orginal pearl handcrafted jewelry. 
Latique by Latika Khanna
 

 

View this post on Instagram

 
As Latique says it "Made for special occasions"
Beautifully handcrafted jewelry by Latique will definitely add sparkle to you on any special occasion. The geometric and tribal styles, kundan jewelry with a modern edge go very well with new ethnic styles and wedding wears.
Zariin
 

 

View this post on Instagram

 
Whatever is your style, you will definitely get hooked to Zariin's latest collection inspired by the zodiac signs. It is trendy and classy, made with a gold chain and medallion in the centre representing your sign, will exquisitely reflect you back. 
Kichu
 

 

View this post on Instagram

 
You are modern and traditional at the same time when you are dressed with Kichu's jewelry. They have a sublime collection inspired by local tribes and cultures. Rajasthani anklets, eagle rings etc. The designs are very minimal yet modern with a touch of tribes and culture. 
Olio
 

 

View this post on Instagram

 
If gold is all you want to wear, you need is modern heirlooms from Olio. Offering traditional high fashion jewels made in 18k gold. They are best known for heritage and vintage coin motifs that are exquisite, bespoke and classy. Looking for jewelry that can go with everything than this won't let you down.
Zohra
 

 

View this post on Instagram

 
Unusual designed motifs and vintage pieces are some of their best works. Jewels that are geometric, minimalist in design can lift your everyday style be it any instance. 
Kira The Label
 

 

View this post on Instagram

 
Kira offers timeless and elegantly minimalist pieces. The hoop earrings are infused with gold flakes that are so elegant, sophisticated yet minimal that can be worn for an everyday look.
Isharya
 

 

View this post on Instagram

 
Offering classy elegant enamel jewelry and mirror work pieces. They love to experiment with distinctive styles so that you can add magic to your statement style. 
Azga Fine Artistry
 

 

View this post on Instagram

 
From customized cufflinks to evil eye necklaces. The sublime designs are very sober with the touch of gold and enamel art. Pick anything from their collection of charms, bracelets, necklaces, they are perfect for gifting or your own use. 
Aarjavee 
 

 

View this post on Instagram

 
With an already established brand in apparels, Aarjavee jewelry offers a range of distinctive gold or silver plated legacy. Modern and elegant at the same time.
So Fetch
 

 

View this post on Instagram

 
Long link chains, gold pendants are going to be the big jewelry trend in 2021. Started in a tiny apartment in Delhi. So fetch has come a long way with trendy creative pieces to redefine your retro style in the modern world.
Eurumme Jewelry
 

 

View this post on Instagram

 
A little bit of makeup and a whole lot of Eurumme to elucidate your daily look. Accessorize with a unique bespoke curated collection of Eurumme jewelry and feel special everyday