Jeevika Tyagi is the Co-Founder & CEO of aastey, India's first size-inclusive sustainable athleisure brand for all women.
With Tyagi's extensive experience working with tech companies, in finance and marketing, and her passion for building and growing start-ups, she not only has created a community where women can be whoever they want to be but also has given them an alternative to fast fashion in the form of "live aastey", i.e. to take time to appreciate the little things and being fully present at the moment. She has built two companies before aastey. Tyagi has had a varied and exciting career trajectory and is no stranger to the start-up world. After graduating from Delhi Public School, Vasant Kunj, in 2007, with a degree in Computer Science, she was enrolled at Drexel University in Philadelphia. She graduated Summa Cum Laude in 2011 with a degree in Business Administration (Finance and Marketing). During her time at Drexel, she also spent a year studying abroad at Imperial College London, where she focused on International Marketing, British Culture & Architecture.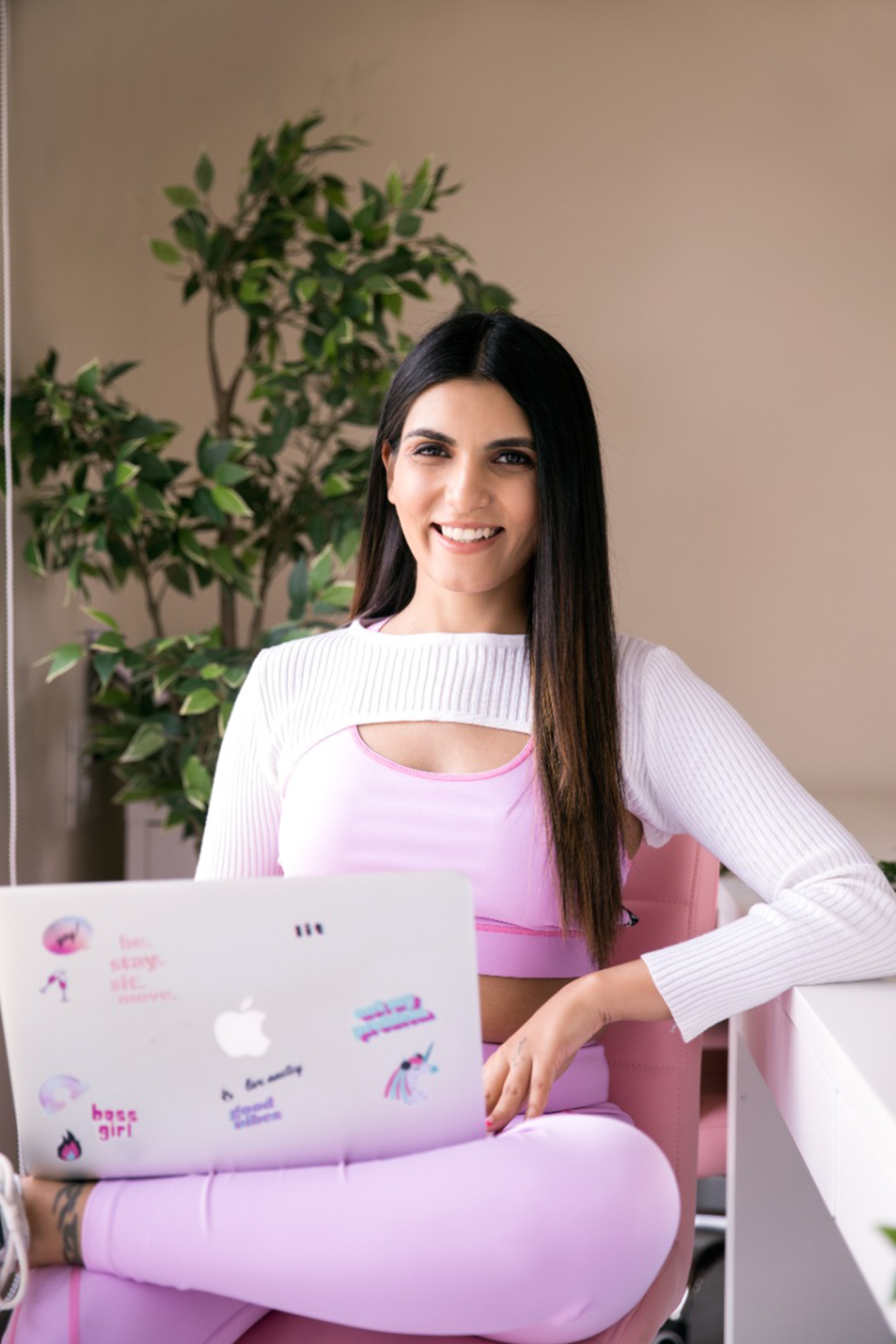 Tell us about your entrepreneurial journey and inspiration.
I oversee the overall operations, growth, investments & marketing. I am personally involved in creating the front face of the company as its official spokesperson, including the design of the website to the direction of our communication in any offline or online channels. aastey now has become the first brand in India to launch sustainable activewear as activewear is one industry where brands primarily use polyester and elastane; crossing 1 Cr ARR within the first 6 months of launch and now growing at a 3x rate. The idea was to have one outfit to live in for the rest of your lives. My inspiration came from a very simple problem statement-What is that one outfit a woman could wear from day to night without having to change for multiple occasions? And that's how I ended up building a whole brand around it.
What is the brand about? 
The brand is about ''being present in the moment'', living mindfully, and to  
clothes that suit every Indian body type. The idea was born during the pandemic but the company was started in August of 2021.
How did they choose the brand name?
The brand is called aastey which in the very core essence is to take it easy and live mindfully. Right now our main USP is to be sustainable. aastey has already innovated and launched sustainable and 100% sustainable fabric blends. It's up to mark with the same blends that the global competitors are using at a much more affordable price as a homegrown brand and it's sustainable and good for the planet along with it.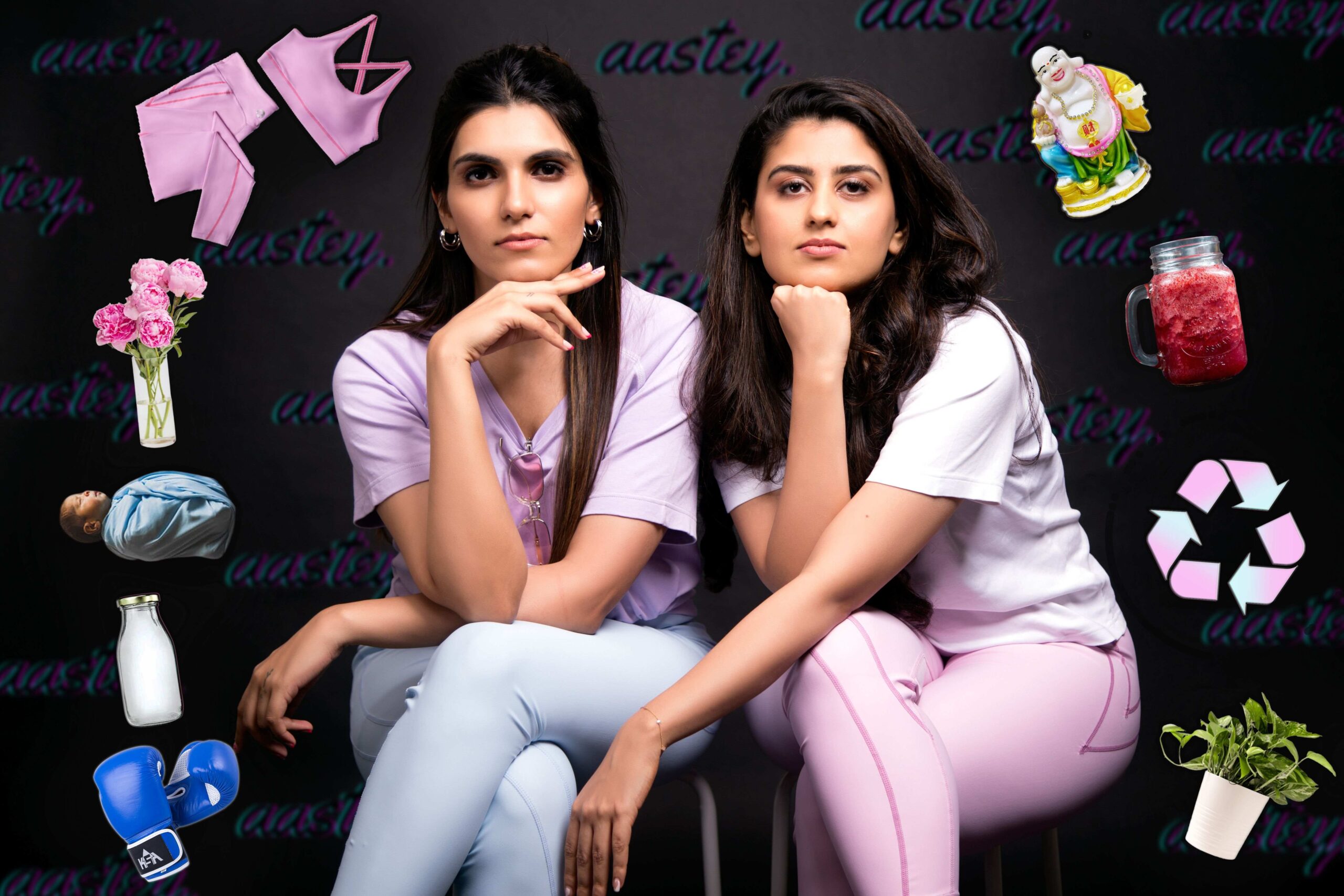 5. How do you find inspiration?
The idea of aastey was born in the midst of the pandemic. I and my co-founder Kanupriya realized the morose atmosphere around us had begun to affect our mental and physical health. Women were already living under a mountain of responsibilities, and the pandemic had just increased tenfold. As the days turned into months, they started seeing changes in the way we live our lives and started giving importance to things that we had started to take for granted.
Through the research, we immediately saw a glaring need gap in the fashion industry, especially on how brands, even today, create mutually exclusive categories like the petite and plus size to divide, isolate and exclude women across all age groups.
Surrounded by brands that had limited availability in sizing and were continuously producing clothes that were harmful to the environment, we wanted to create something polar opposite, something that offers a counter-culture to fast fashion culture. Keeping these things in mind, we decided to build a brand on the foundation of two core values: sustainability and size inclusivity. We want to embrace everyone  without judgment and want to give comfort priority over everything else. Thus, we created the term 'live aastey' which means to be fully present in every single moment.

6. How do you want your brand to be remembered?
We want to be remembered as a size-inclusive community and a brand that made you feel comfortable and beautiful. The philosophy we follow here in aastey is to be your true authentic self and embrace who you are fully and honestly, speaking your own truth. We want to brand to be seen and identified as a women-led community that rejects societal norms.
7. As a woman entrepreneur, what is the biggest obstacle you faced, and how did you deal with it?
It was tough to build what we have as an aastey product in the market now. No vendor was ready to do low MOQ for sustainable fabrics. Additionally, size inclusivity in the backend means manufacturers make sizes that are not part of their usual cataloging. Literally, every manufacturer said no to us when we started on this journey. So we couldn't initially directly plug cloud manufacturing but only post launching it is now a pull effect. The fabrics themselves were not easily available in India and building this global supply chain took a long time. But it was worth the time and effort as we presently work with manufacturers who produce the same quality as global brands. The community or investors need a mindset and understanding of why we need to reduce our carbon footprint and how it is crucial for our planet. It's not easy to change mindsets so the challenges are ongoing, They aren't a one-time thing. We have taken that challenge in stride which has resulted in making our brand size inclusive and sustainable.