Tell us about your early life
As one of three co-founders of BTG, I've always had a penchant for colliding with creativity and tech. My early career as a Creative Producer at Conde Nast India had me churning idyllic and unconventional ideas into fool-proof concepts. With a degree in Psychology and Consumer Behaviour from the University of Southern California, I'm grateful for getting a head start with experience on and off-camera in the heart of LA.
Your entrepreneurial journey and inspiration.
At BTG, we aim to be unclassifiable in a cluttered agency landscape. We work hard at being a strategy-driven company that lives at the intersection of creativity and tech. The technology part is us 'working smart'. We aim to marry intuition with structure – that's one of the toughest tasks to achieve as a creative – at least for us. At the same time, it's been the key to our biggest milestones. As far as inspiration is concerned; I usually stick to two things – Be fluid, so you can be future-proof. Be bored often so you can ideate.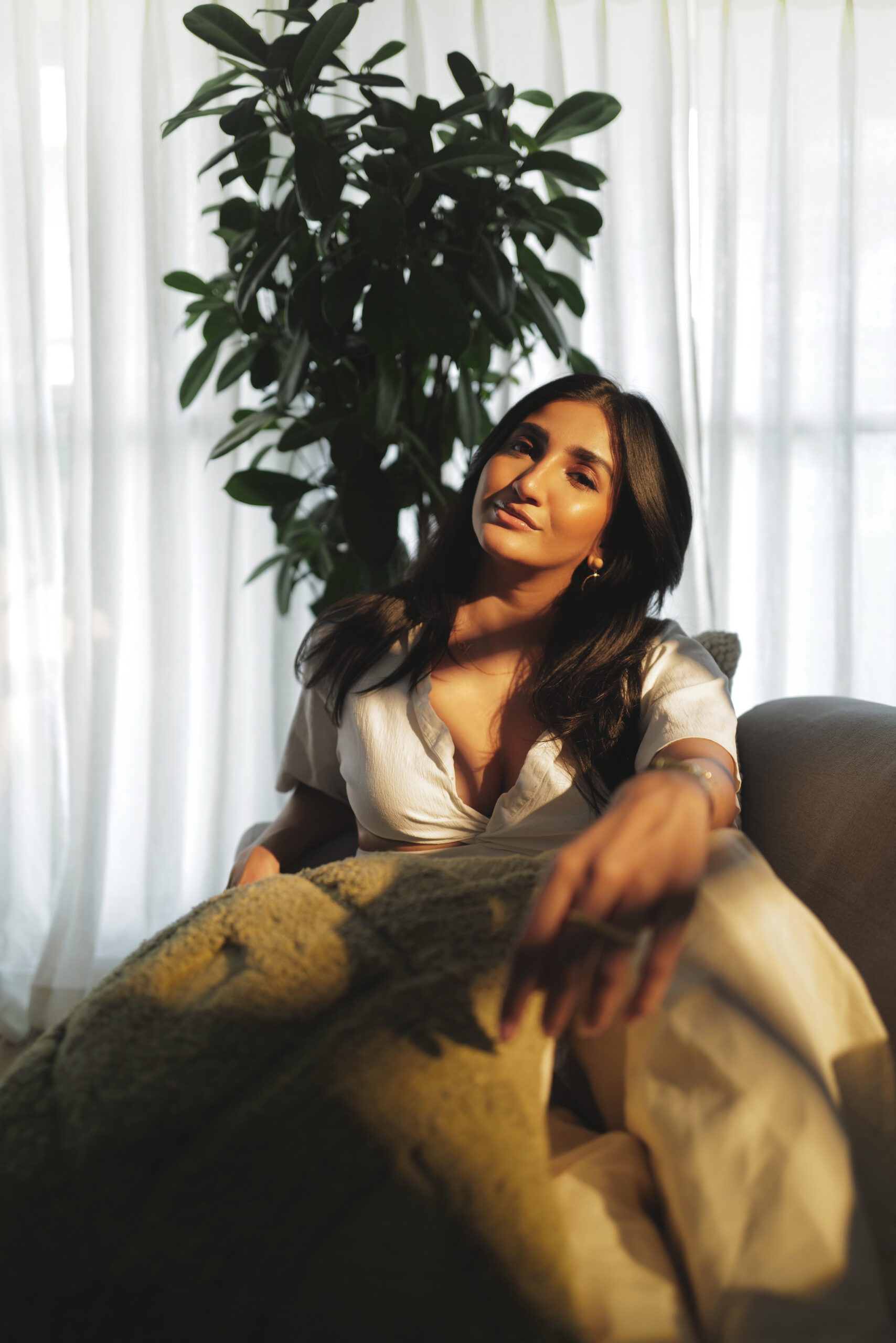 What is the brand about?

BTG stands for By The Gram and is India's one-of-a-kind creative content studio, led by three women. Our diverse studio has a client bandwidth ranging from giant production houses like Dharma Productions, Tiger baby, Netflix, and Amazon Prime to luxe lifestyle brands like Bumble, Nykaa, Tata Cliq, and more.
The one-stop destination to explore the vast ecosystem of content today, digital and otherwise. The brand has a global presence in Hong Kong, Kenya, LA, Dubai and London.

How did they choose the brand name? Why?
One of my cofounders Danisha is a very "punny" person. Quick-witted and hilarious – this is a name that came about when spitballing ideas and it just stuck. We churn out content "by the gram" for our clients. Now we've got fun hashtags for our content such as "#shotbythegram" and "cutbythegram" etc. Although we usually go by "BTG" now since we have forayed beyond just the gram & social – most of our work credits us with 'BTG FILMS'.
How do you find inspiration to grow this brand?
Well there's data & there's creativity. Once you grapple with the data – which is both the literal numbers a.k.a the market and your vast experience in this industry – you can better understand it's an application on creative products or services. Striking the right balance between logic and emotion helps us craft meaningful and purposeful experiences for our customers. You need emotion, not just logic alone. The stronger the emotion, the greater the chance of creating a memory – here comes your brand value. That means creating brand memories and lasting loyalty with customers is all about the amount of emotion that's present when those experiences are formed. That brings me to this: The marketing gut is not dead. Some say that data-driven marketing gives us all the answers and we don't need that much creative intuition. Don't be fooled. Data inspires ideas. Metrics drive creativity. They are not mutually exclusive. Our guts have a wealth of past experiences and rational decisions that we can combine with digital data to make amazing experiences for our customers.

How do you want your brand to be remembered as?
This company works to inspire and enable clients, to envision content in new formats. BTG has become unclassified in a cluttered agency landscape, building interfaces where humans can touch technology. With a loyal, and heavy-duty clientele, stretching across all entertainment, media, and fashion giants, BTG has added to our corner (with fierce loyalty) the likes of Netflix, Amazon Prime, Bumble, Bira, Tiger Baby Films, Dharma Productions, Satya Paul, and Nykaa to name a few.
As a woman entrepreneur, what is the biggest obstacle you faced, and how did you deal with it?
For eons, at the start of our business, we were met with rigid board rooms of 50+ men, who wouldn't be able to take our team of young women seriously. Once the MD of a leading OTT platform asked us (at the end of a grueling three-hour pitch) "Out of curiosity, are there no men on your team?". Silly question, contrary to popular belief we love the men on our team. We were quick to revert with "There are men, but they just don't sit at the top". Rest assured we went on to win the pitch.