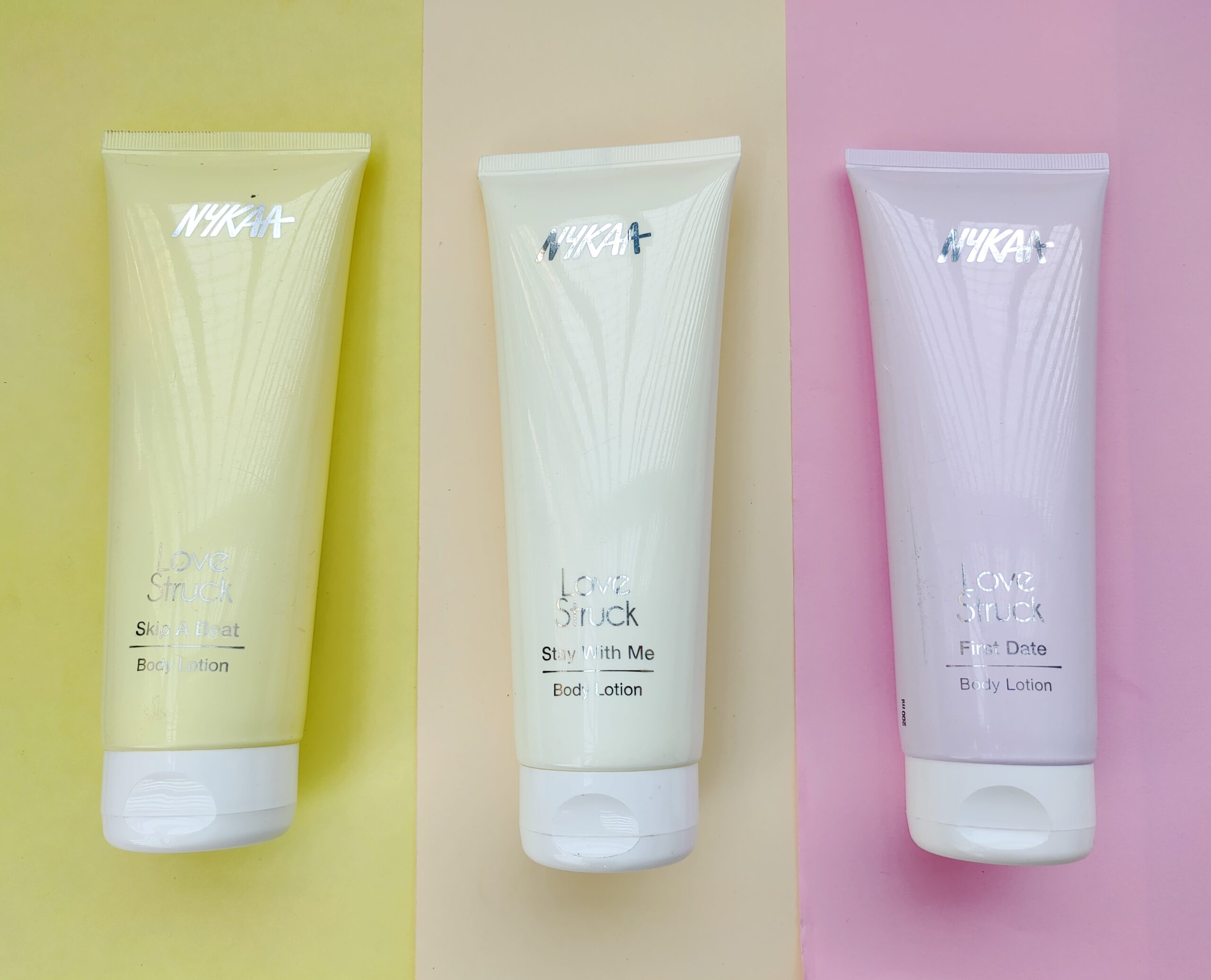 Price: INR 1198
Everyone needs a nice body lotion in their beauty arsenal, what's better than a multitasking perfumed body lotion?
Considering the cold weather, dry skin on the rise, it's more important than ever to take care of yourself from head to toe.
I have reviewed the Nykaa newest lovestruck body lotions and it has been quite an impressive product to try. 
I love wearing fragrances and I often experiment with them sometimes by trying on different ones and sometimes by mixing them. 
The deliciously scented and fast-absorbing moisturizer Nykaa Lovestruck Body Lotions promise to reinforce your skin's barrier, enhance tone, smooth texture, and restore firmness for all skin types. 
I require deep hydration in my body lotion as someone who is constantly fighting ashiness. This one delivers and at a very reasonable price.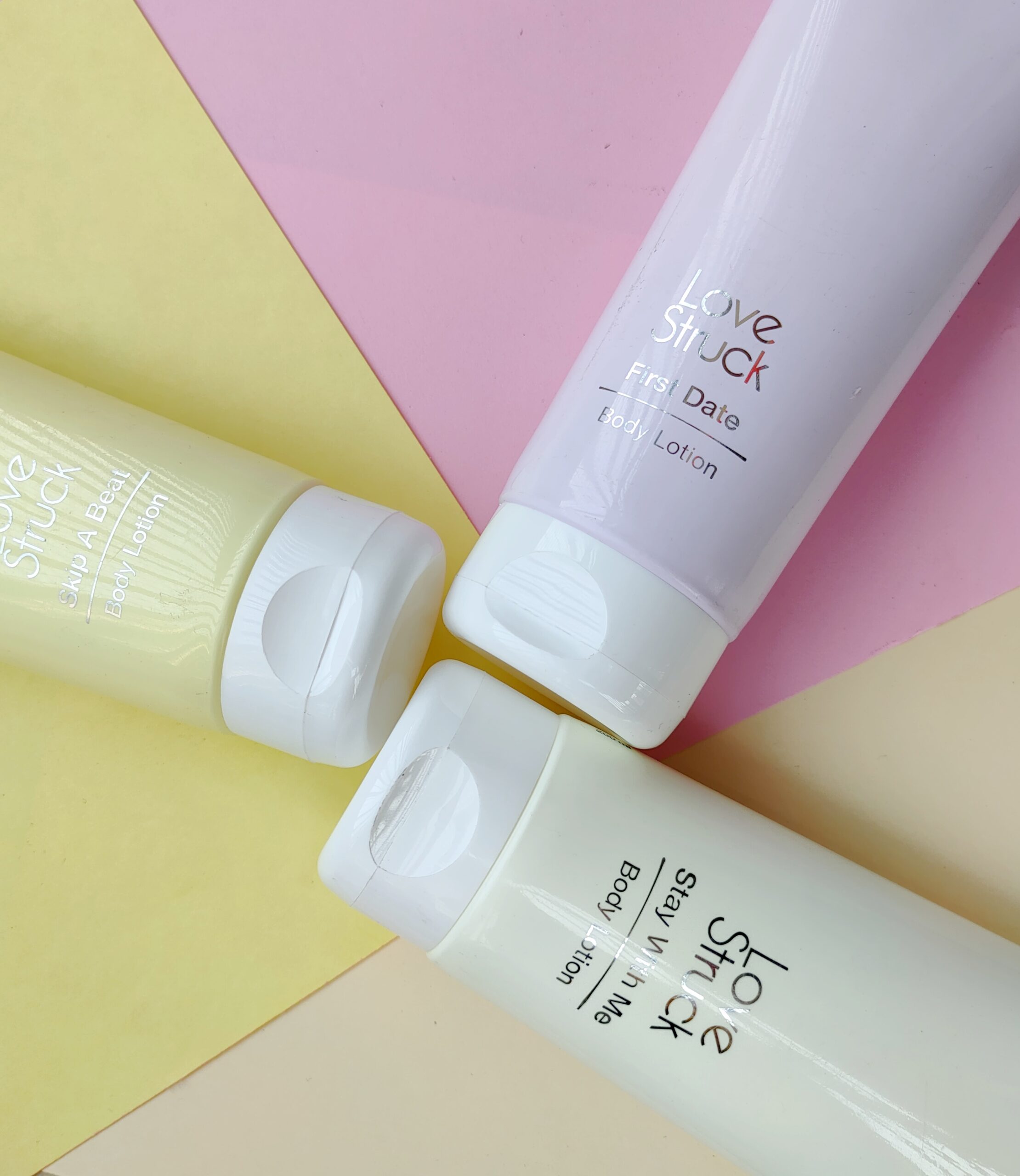 The lotion is a lovely white tint when applied to the skin, however, it quickly fades. 
In a minute or two, it spreads evenly and absorbs into the skin, leaving the skin feeling instantly soft and smooth. 
My parched winter skin adores it, and it will heal even the driest parts of my body, such as my hands, elbows, and knees. 
It does not feel sticky or oily once it has been absorbed, so if you use it as a hand crème, you will not find it to be overly slippery.
The super cute packaging includes pastel-colored tubes which are super convenient to carry and is really appealing to the eye.
At the back of these luxurious-looking bottle tubes, you'll find a list of all the ingredients as well as other information. They offer Six Variants with lingering scents-
Hidden blush – floral, fruity musk, 
First date – Oriental aroma, notes of bergamot and osmanthus
Stay with me – Woody notes
Skip a beat – floral, grapefruit, verbena
Stolen glance – spicy floral, sandalwood and musk
Talk all night – Mandarin, Blackcurrant, with a musky hint of amber and  cedarwood
Overall, I'd say the Nykaa Lovestruck body lotion collection has a lot to offer so it's worth all your bucks if you're still on the lookout for a decent lotion.