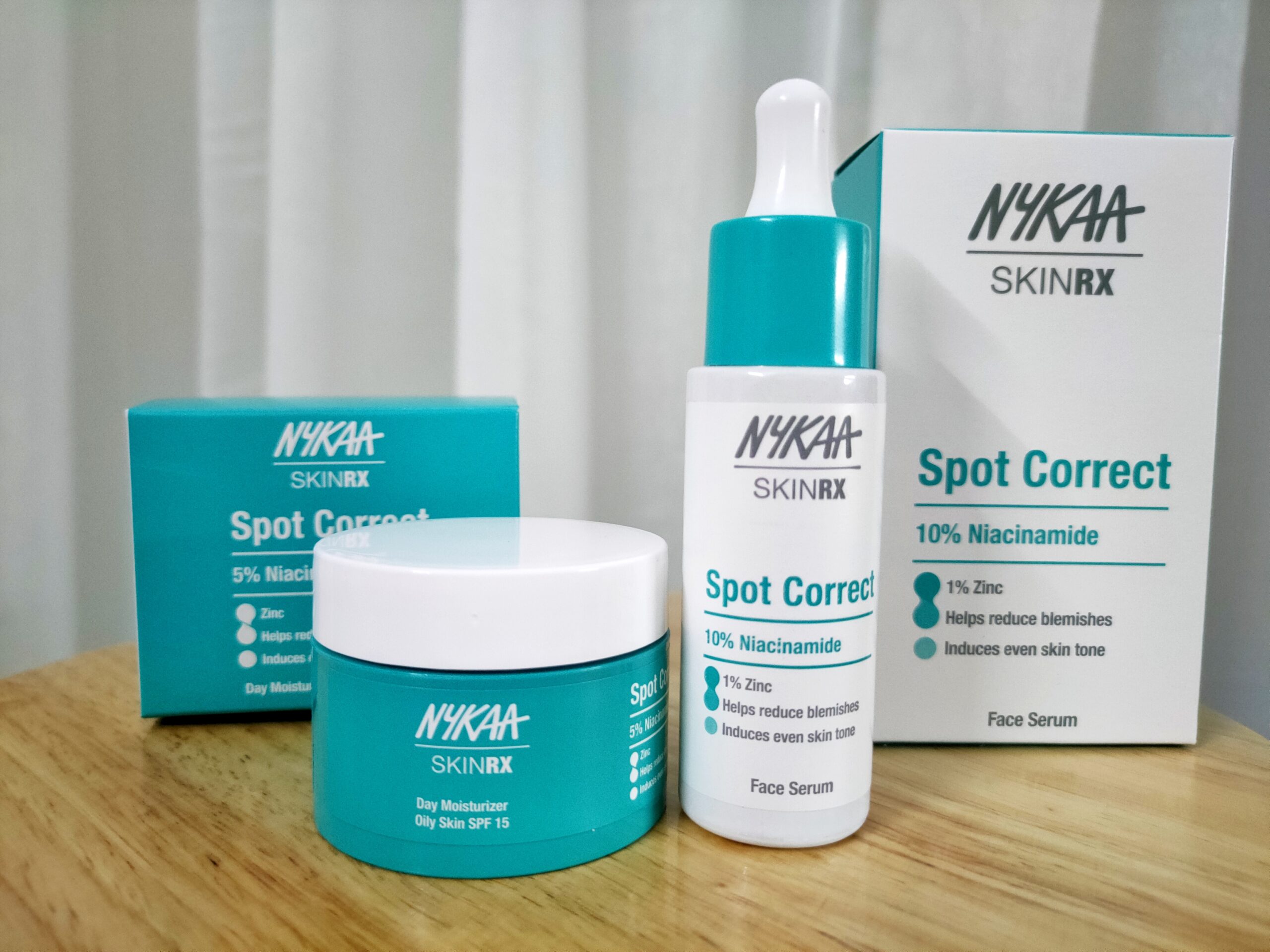 Serum Price – INR 799/-
Moisturizer Price – INR 399/-
What is it
A niacinamide-rich serum and moisturizer combo to target uneven skin tone and spots.
Who is it for
All skin types
What it does
The serum contains 10% niacinamide + 1% zinc + 1% arbutin visibly reducing dark spots and visibly brightening skin. 
Everything Else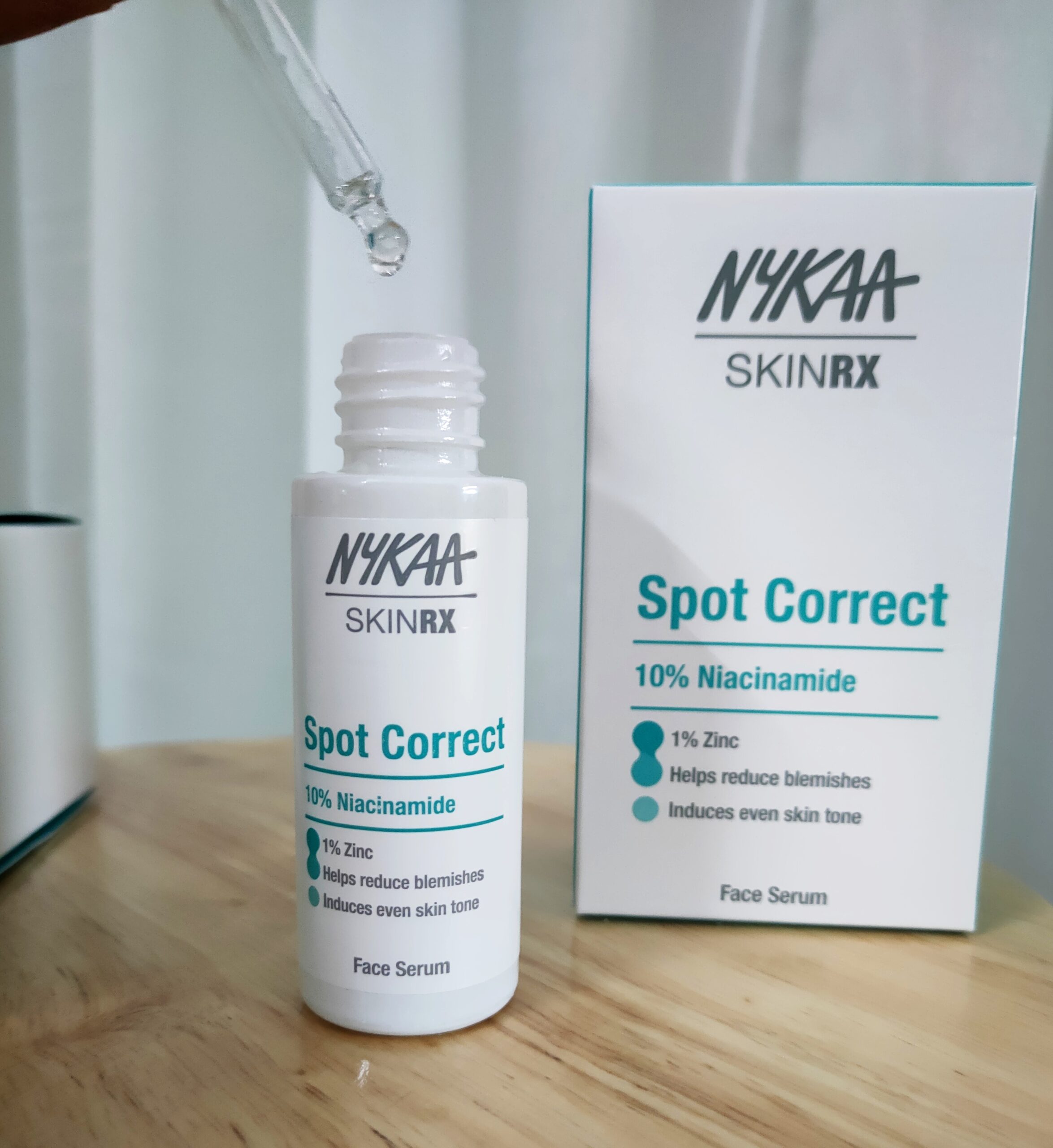 Each skin type has different skin problems and thus requires a unique solution. To address these different skin requirements Nykaa SkinRX introduced 8 types of serums targeting different skin problems from aging to dryness, hyperpigmentation, and dullness.
There are many reasons that dark spots can occur at any age in your lifetime. A teenager may get dark spots due to excessive breakouts, hormonal changes, or 20s & 30s dark spots due to using the wrong skincare. 
Nykaa SkinRX Spot Correcter Face Serum is suitable to use for a regular AM/PM routine. To experience visible results use it at least once a day and you can start noticing brighter skin after at least 2 weeks.  Niacinamide reduces inflammation and regulates skin oils that overall improve skin texture health and brighten skin visibly. 
Niacinamide is one such skin care solution that everyone, men or women above 16 can use it. 
The serum's texture is very light and quickly absorbs into the skin. Perfect for oily and combination skin types.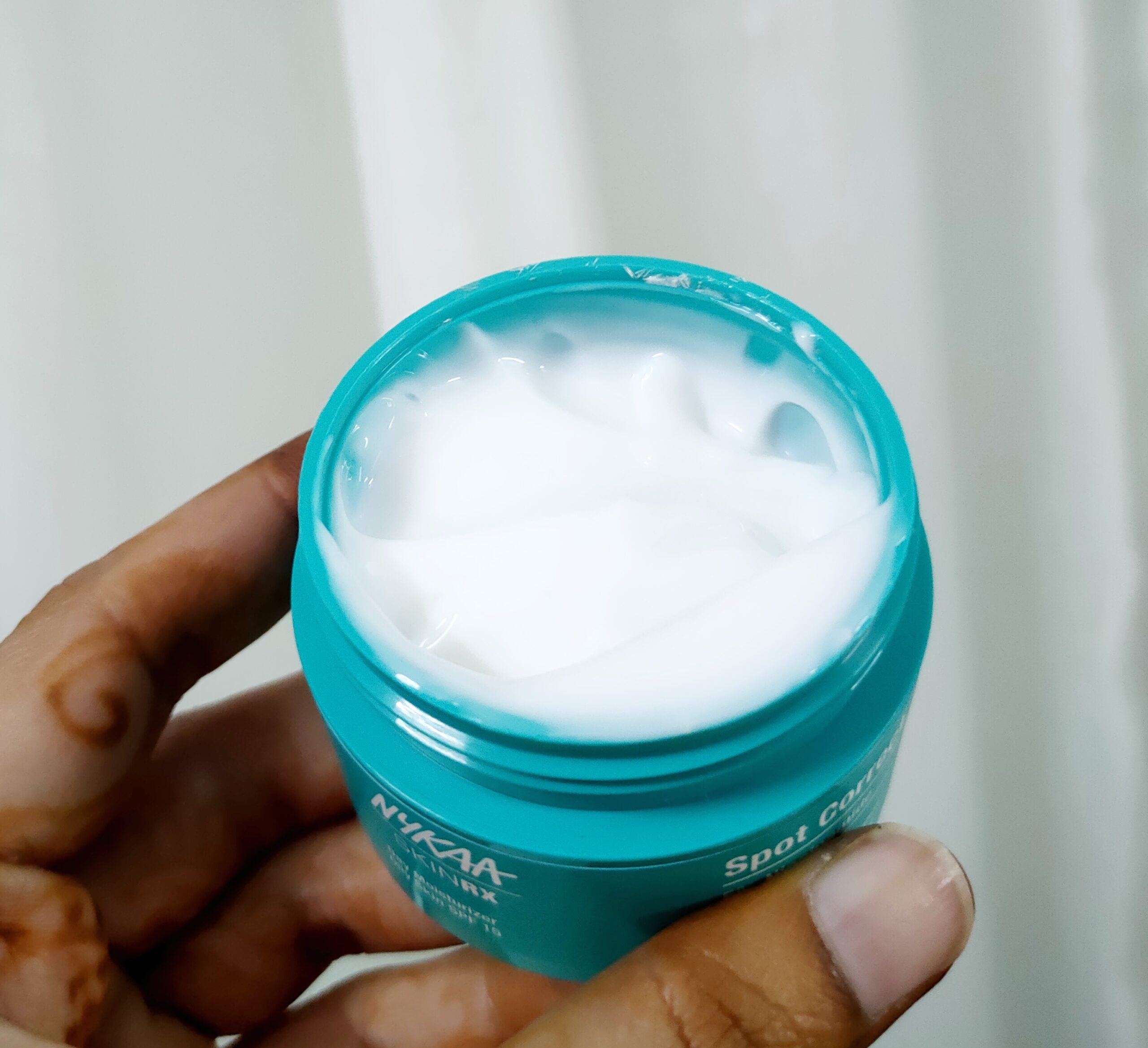 Nykaa SkinRX spot corrector day moisturizer comes with SPF 15. It is crafted with the same ingredients as serum. You can expect faster results when both products are used together. The moisturizer is lightweight, which makes it suitable even for oily and combination skin types. 
The powerful combination of niacinamide with zinc & alpha arbutin with moisturizer can significantly reduce dullness and brighten the skin but continue using for a longer time and be thoughtful about using moisturizer according to the weather.