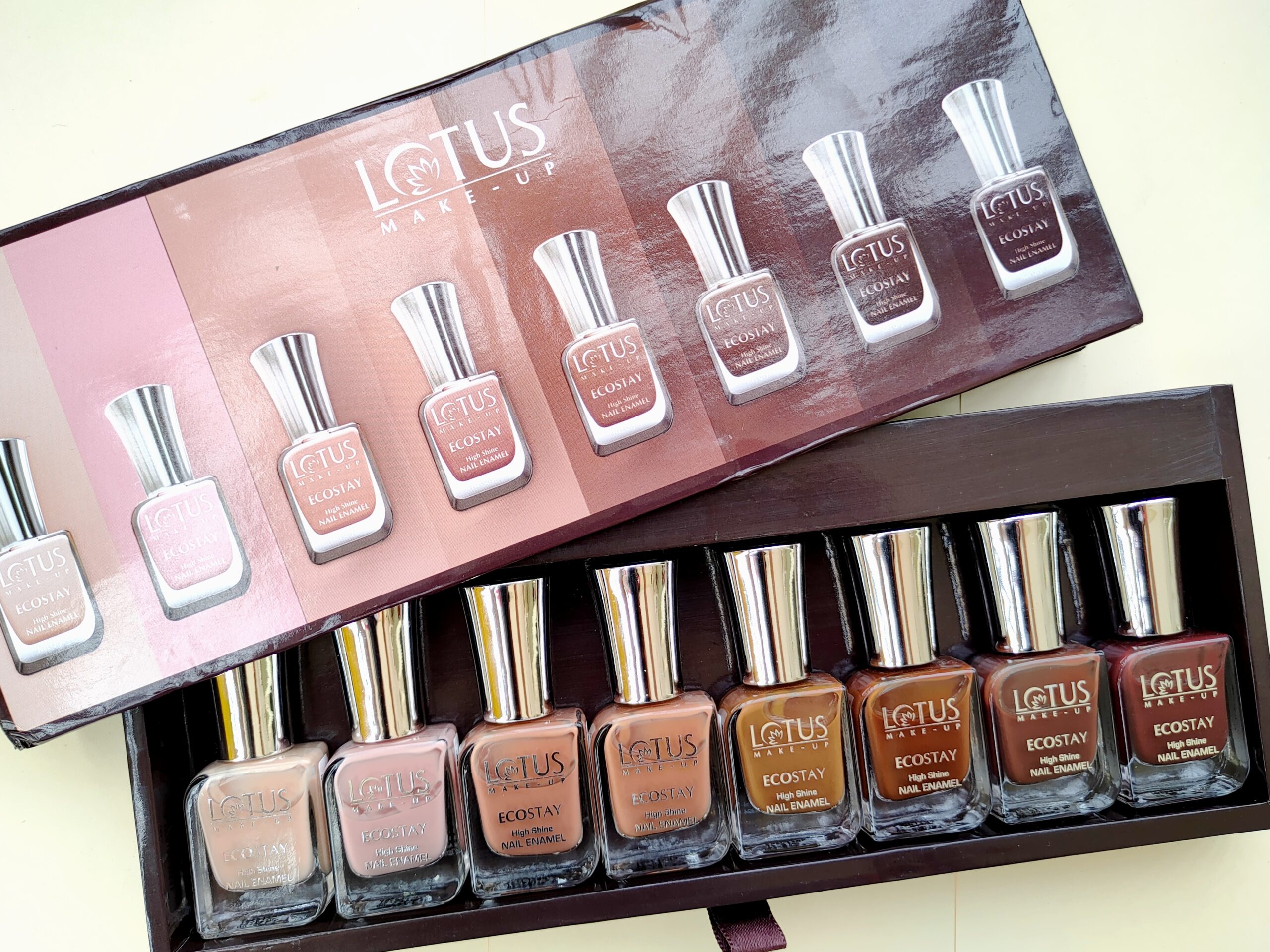 Every nail enthusiast's bucket list includes getting good nail polish. After all, a dazzling collection of nails exudes an appealing allure. 
We all crave perfectly manicured nails splattered with vibrant hues. However, finding a nail polish that can achieve these dreamy effects might be difficult.
Well, Lotus Makeup has dominated the market lately with its unique assortment of nail enamels which are free of harsh chemicals! 
Hence, I have reviewed and swatched their Lotus Makeup Ecostay Coffeenated Nailpolish Collection ~ eight nude nail polish colours, inspired by coffee shades.
Firstly, I was pleasantly surprised by how pigmented the formula is. 
As a result, each sample will only require two coats. These nail polishes strengthen my nails while also giving them a natural glossy sheen.
Lotus Makeup Ecostay Nail Enamel Collection comes in neutral tones that are both subtle and appropriate for everyday use for all kinds of Indian skin tones, olive skin colours.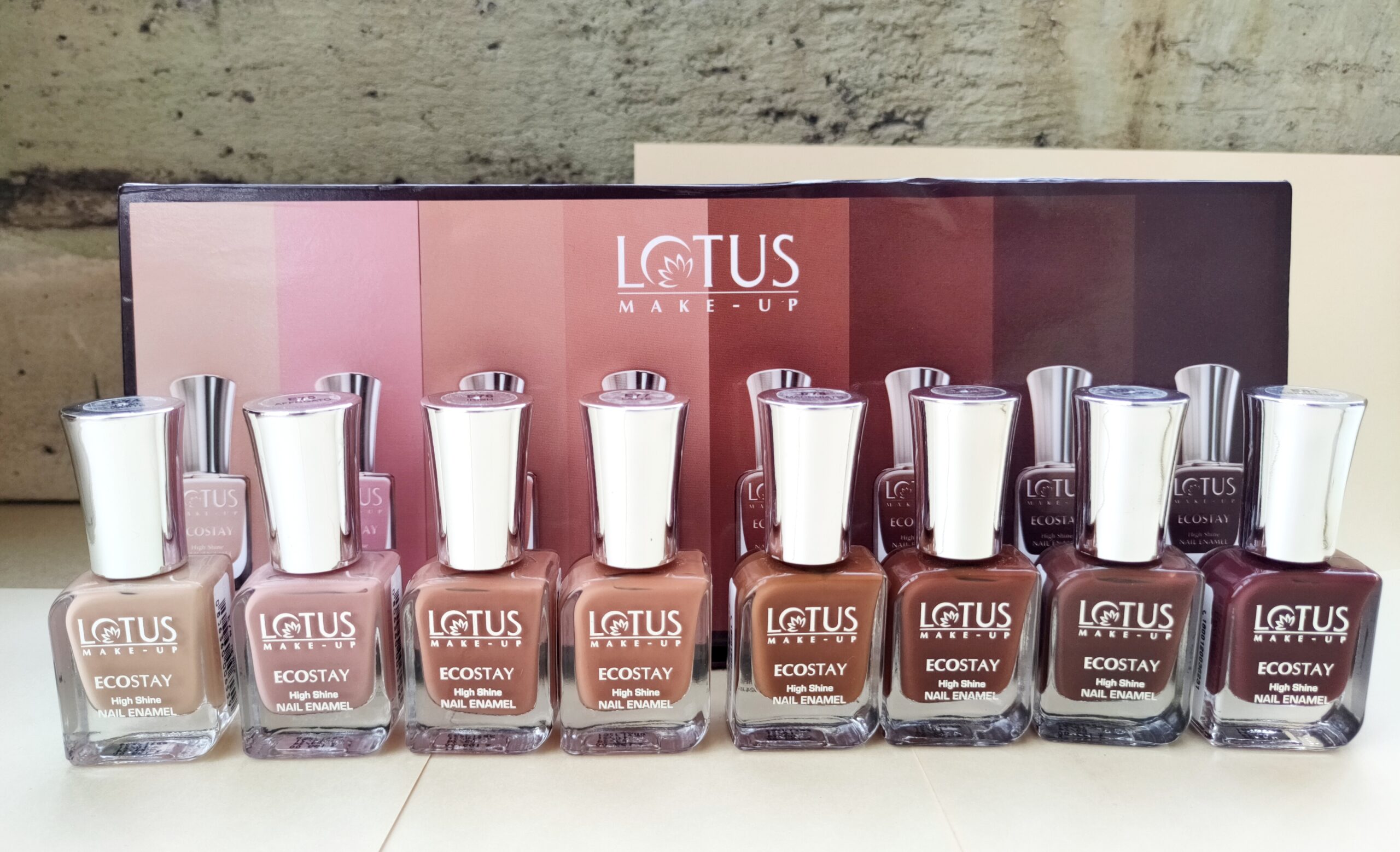 It's one of those nail colours that have a stunning gel colour and shine that has an average shelf life of eleven days, during which time there is no trace of chipping or damage.
This nail polish has a perfect texture. One coat will give you a completely opaque finish, and two coats will make it even better.
It gives your nails a gleaming, glossy sheen that draws attention to them and makes your hands appear more attractive.
Not to forget that It comes in a variety of eight stylish colours inspired by coffee shades, so you'll be spoilt for choice. And they are so pocket-friendly, Only INR 199/- for 10 ml
Long story short, the variety of colours in Lotus Makeup Ecostay Nail enamel fascinates me. Each colour is made up of a non-toxic, rich, and deep pigment that does not fade over time. 
Every colour has its own storey to tell. Each colour here is a one-of-a-kind offer to compliment your skin tone.