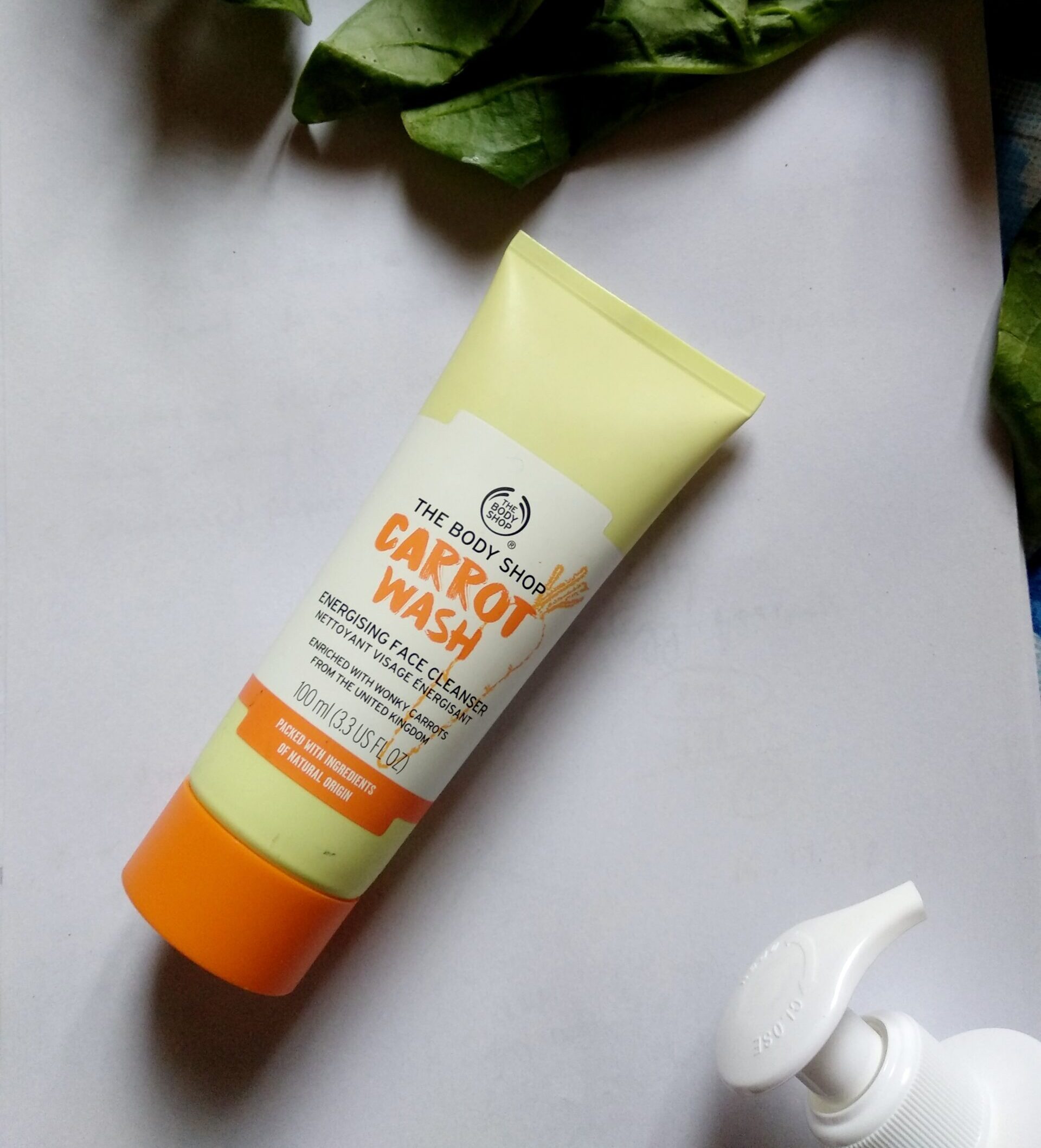 Price – Rs. 895/- for 100ml
What is it
Face wash/cleanser
Who should use it
For all skin types including sensitive skin types
Everything else
I won't lie that I am an ardent fan The Body Shop. Some of TBH products are my must-haves. I haven't found their replacement yet. But I haven't used anything from The Body Shop Carrot Range. Hence this is the 1st product I tried.
We all know that facial skin is thinner than body skin and thus it is more sensitive and requires more care. I personally prefer to expose as few chemicals as possible to my facial skin.
Carrots are known to give that dewy glow and The Body Shop is known for offering natural vegan skincare and hair care products.  I have been using this facewash for 15 days. It is gentle on the skin. Smells very fresh and mild. Doesn't dry out my skin, I haven't got any new pimples since I started using it. About glow and energizing skin? I didn't see any changes. The face wash will not take off the makeup completely, so use a makeup remover or oil to take off the makeup and then use the face wash to have squeaky clean skin. Overall, it's a nice facewash but a little expensive.
Rating 3.25/5