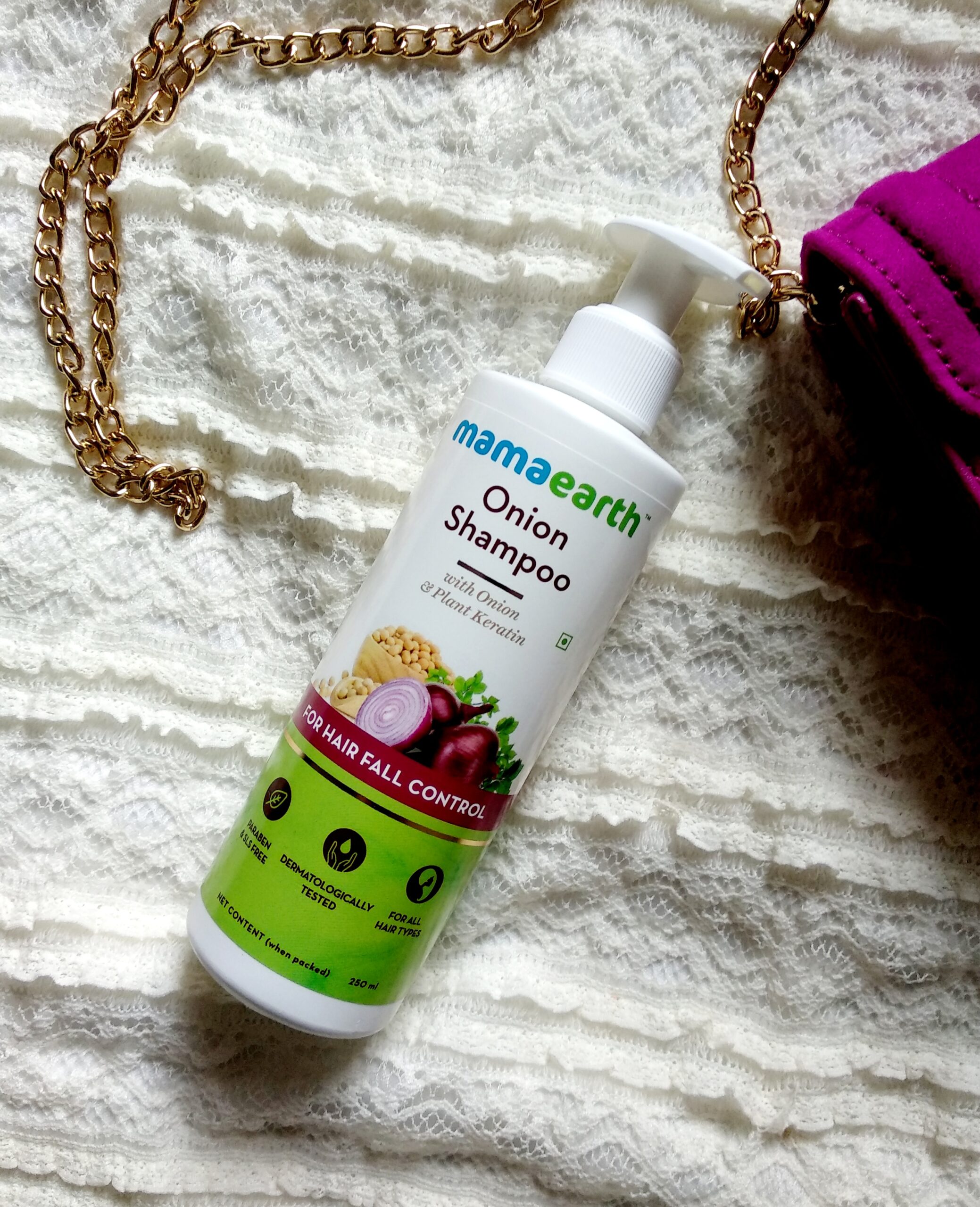 Price – Rs. 349/- for 200 ml
What is it
Hair fall control shampoo with Onion and Plant Keratin
Who should use it?
For all hair types
How to use
This is a shampoo, Guys! Use it just like any other shampoo to cleanse your hair
Everything else
I was aware that onions are the best remedy to treat hair fall and dandruff. That's why I tried incorporating onion juice in homemade hair masks, hair oil, and even shampoo. It always worked but it leaves behind that awful smell. You actually smell like onions. It gets worse in the humid weather when you sweat a lot. I hope you understand what I mean here. 
I have tried 2 Mamaearth face masks earlier and I was quite happy with the results. That motivated me to try some more products from Mamaearth.
As my never-ending search for a perfect shampoo goes on I decided to try Mamearth Onion Shampoo this time. 
My hair is colored, dry, frizzy,  victim of a lot of pollution because I live in Delhi, suffer from hair fall, itchy scalp, dandruff and I do use styling products.  Yes, I have all those hair issues, and finding the products that really work is really challenging
The Mamaearth Onion Shampoo is the most wonderful product I have ever tried. It is very gentle on my hair so frizziness, dryness is resolved. The shampoo smells so good that you would doubt it is an "Onion Shampoo".  I have not experienced any itchiness or dandruff after use. I am absolutely in love with this product. This one has secured a permanent place in hair care shelf. If you wash your hair every day, go for it, it is really gentle on the hair as well on the pocket and it works
Rating 5/5