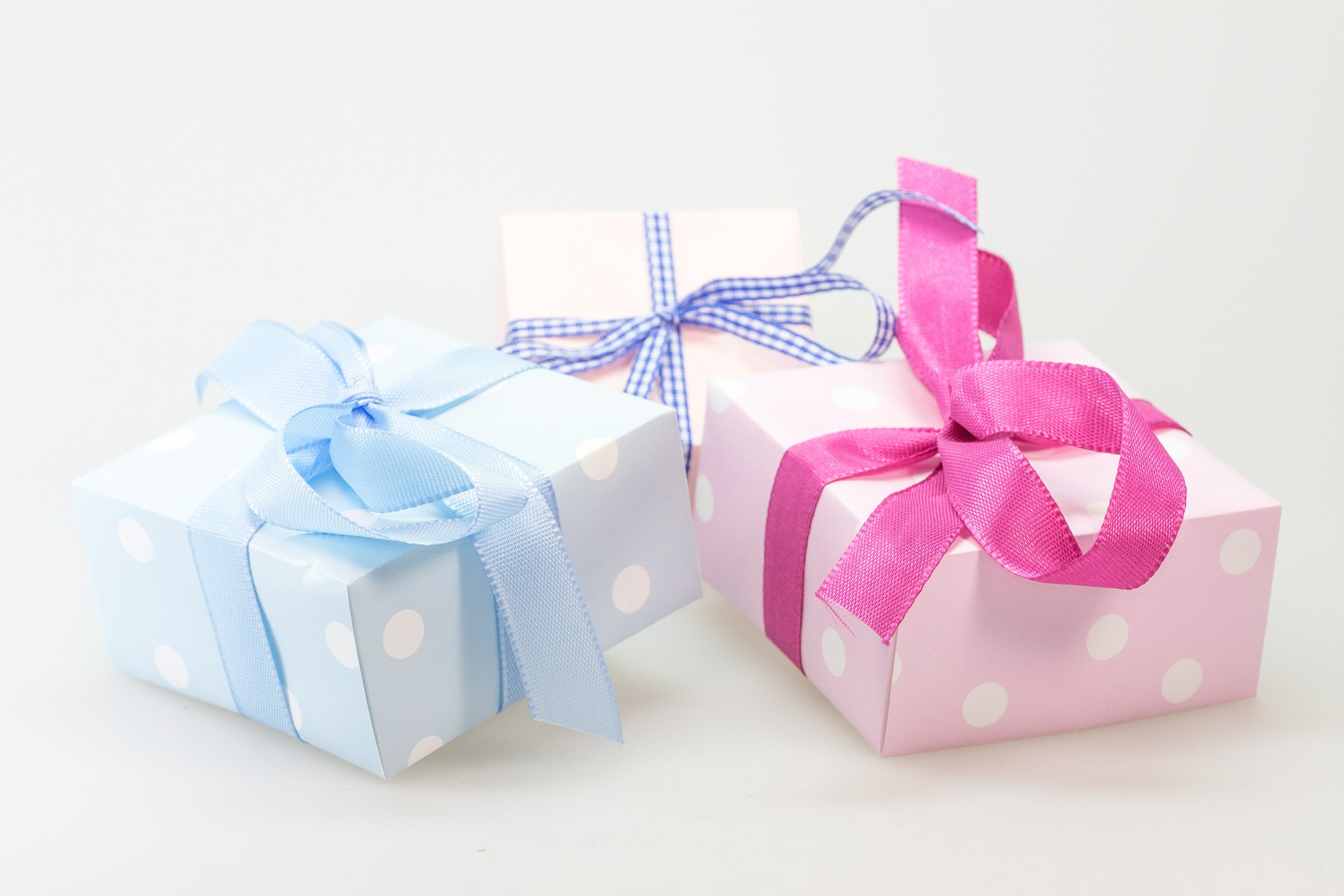 Isn't Christmas still exciting to you now that you're an adult? Or maybe it's the youngster inside you who gets thrilled just thinking about it. In any case, 'this is the season of joy, cheer, and delight, and how can you enjoy the Christmas spirit without buying gifts for your loved ones?' Our hearts, dressed in Santa hats, are bursting with excitement and cheer as the end-of-year celebrations prance around the streets caroling from door to door
Well, it is the sign to express your gratitude to your loved ones this Christmas by giving them something special that they will always remember! At Influsser, We have rounded up a list of all the brands which will spoil you with gifting and unique collection choices this year-
Tom Ford Perfumes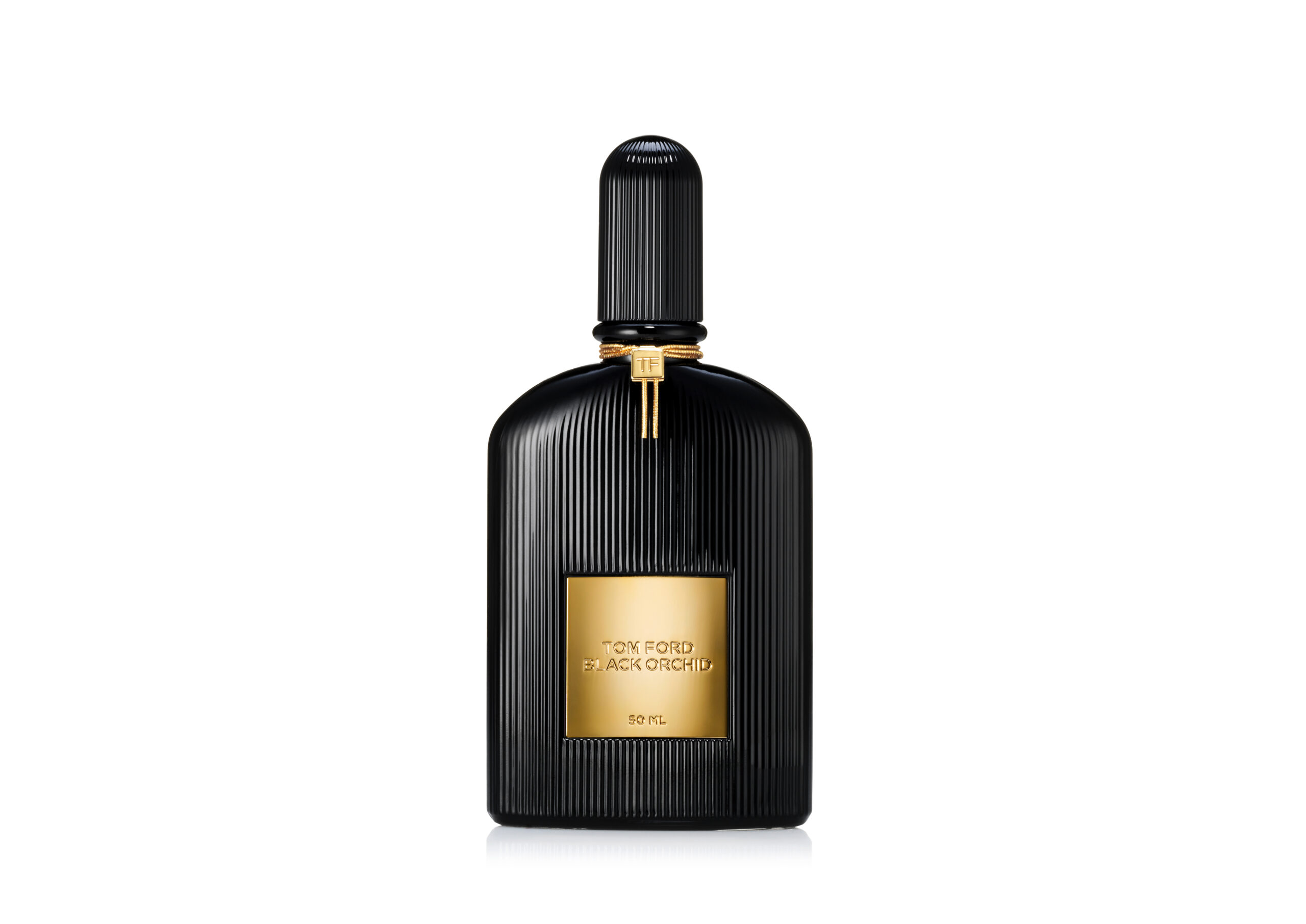 You feel good when you smell good.
Tom Ford Black Orchid is a luxury and seductive fragrance for both men and women, with rich, dark accords and an intriguing elixir of black orchid and spice. The fluted black glass bottle is a timeless statement of distinctive elegance and exotic glitz.
Squishtown Premium Bath & Body Products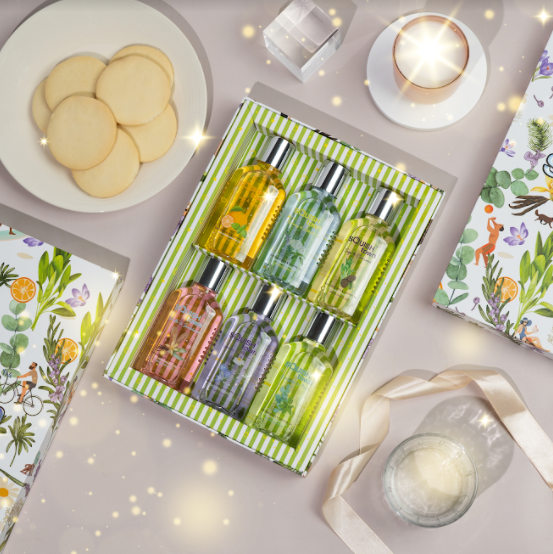 Blended with the best ingredients from across the world and meticulously packed to perfection. Every Squish Town product embraces the balance of textures, color palettes, and presentation, with the transformational power of unique smells and the wonderful joy of bath & body care. Natural essential oils are utilized to infuse the products, which soothe, enliven, and capture your heart and soul. Squish Town products are cruelty-free, vegan, and paraben-free.
Forest Essential Fragrance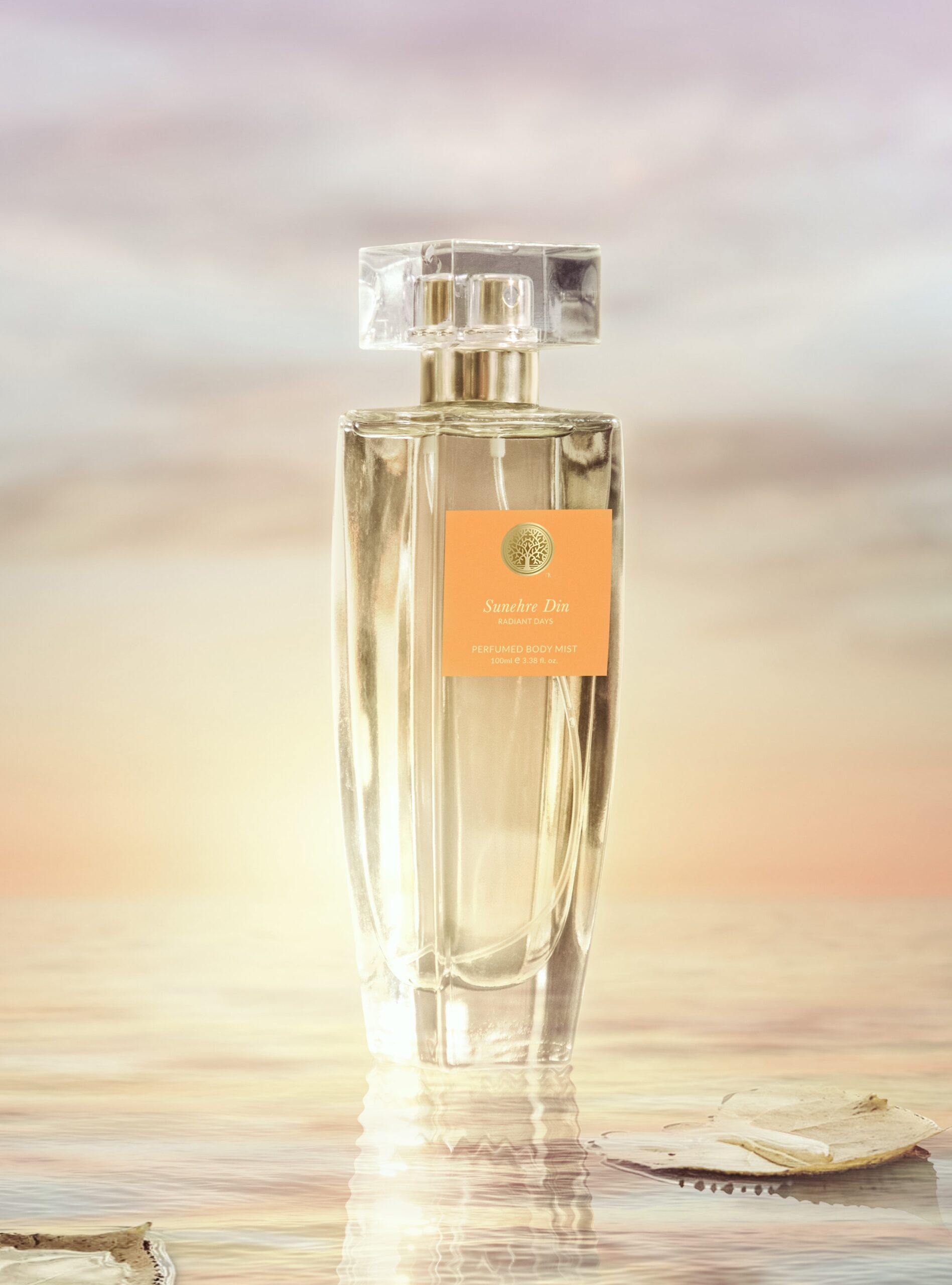 Forest Essentials perfumes are made with the highest-quality materials obtained from all around India at the peak of their strength. These botanicals are then steam-distilled for their pure essential oils and floral waters, then prepared in a base of Pure Grain Alcohol and hand-blended into two different artisanal fragrances: Sunehre Din, which is best worn during the day, and Chandani Raatien, which is best worn after dark.
Naso Perfume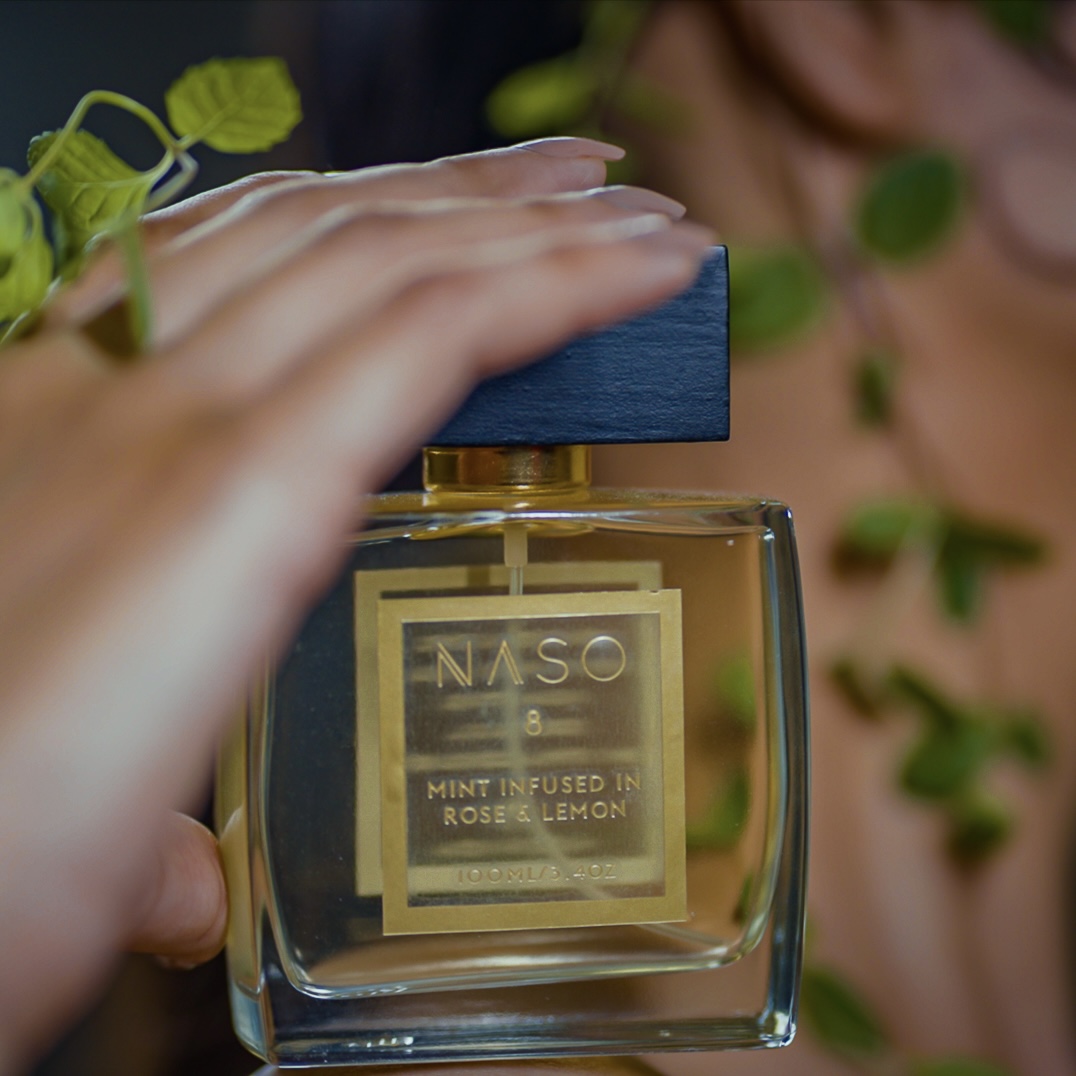 Al Natura- Pepper embedded in Wood, a scent from the green, artisanal luxurious fragrance line, will make your winters a pleasant treat. Pepper-infused wood has a natural depth and warmth to it, beautifully combining the smoky fragrances of Cedar and Vetiver with a pungently stunning dash of pepper. It has austere and melancholy overtones, while its woody ingredient recalls timeless masculinity and musky sensuality. The Anti-embrace Perfumery's components like black pepper, dirt, cedarwood oil, rosemary, and clove form the foundation of the fragrance's gloomy palette.
Calvin Klein – One Eau de Toilette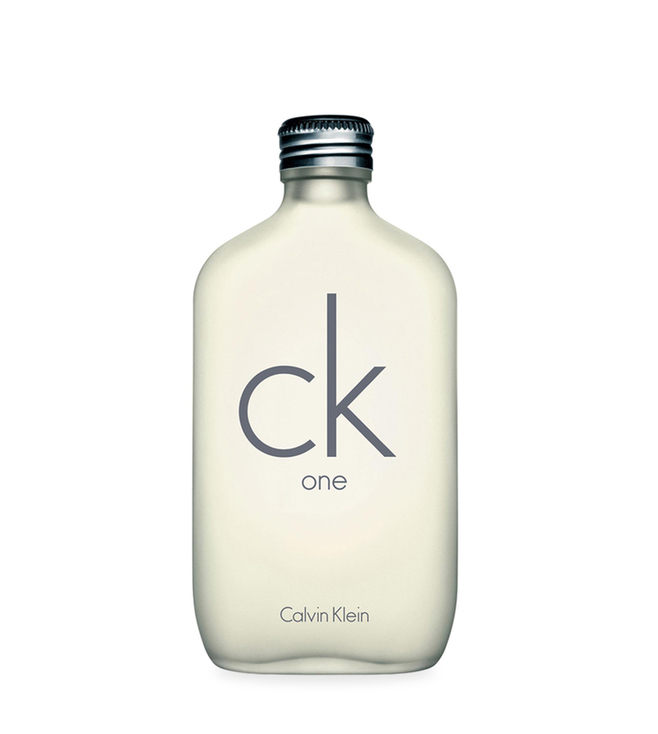 CK One is the original shared fragrance that motivates you to be yourself and encourages you to connect with others. It's cool, clean, and invigorating. CK One is a simple, ubiquitous, and approachable smell. When heading out for a Christmas party, CK fragrances create a lasting impact and are a must-have in one's collection.
Available at Tata Cliq Luxury
WES Night – Intense Eau De Parfum for Men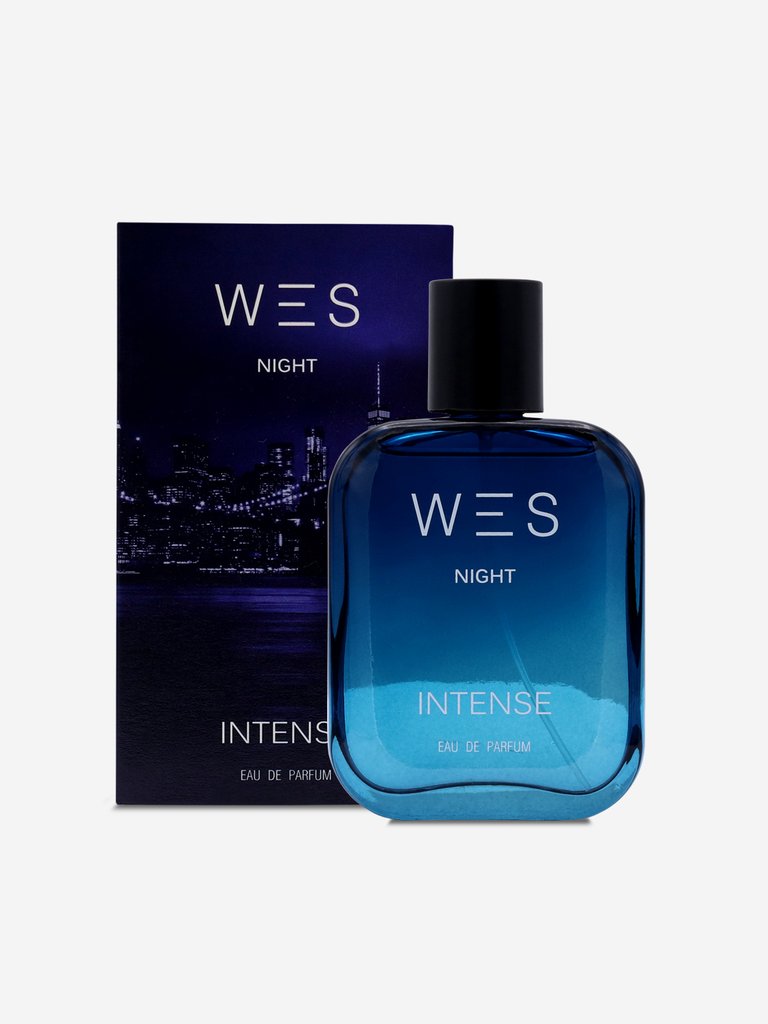 Without the ideal fragrance, no appearance is complete. This oriental scent is a powerful blend of warm woody elements. For a terrific night out, it seamlessly mixes plum, musk, and sandalwood scents. 
Available at Westside 
ITC Engage Perfumes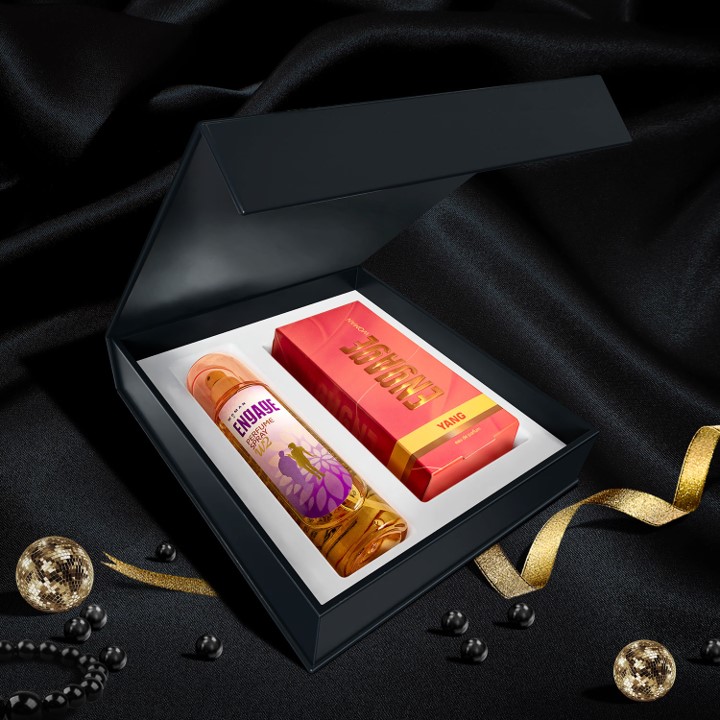 ITC Engage has you covered as you get into the flow of the holiday season with customized gift boxes crafted to make this year-end festive time even more unforgettable. These unique gift boxes contain long-lasting scents and the greatest giving alternatives that will brighten one's mood with just a sniff.
Nykaa Wanderlust – Lavender Bath & Body Range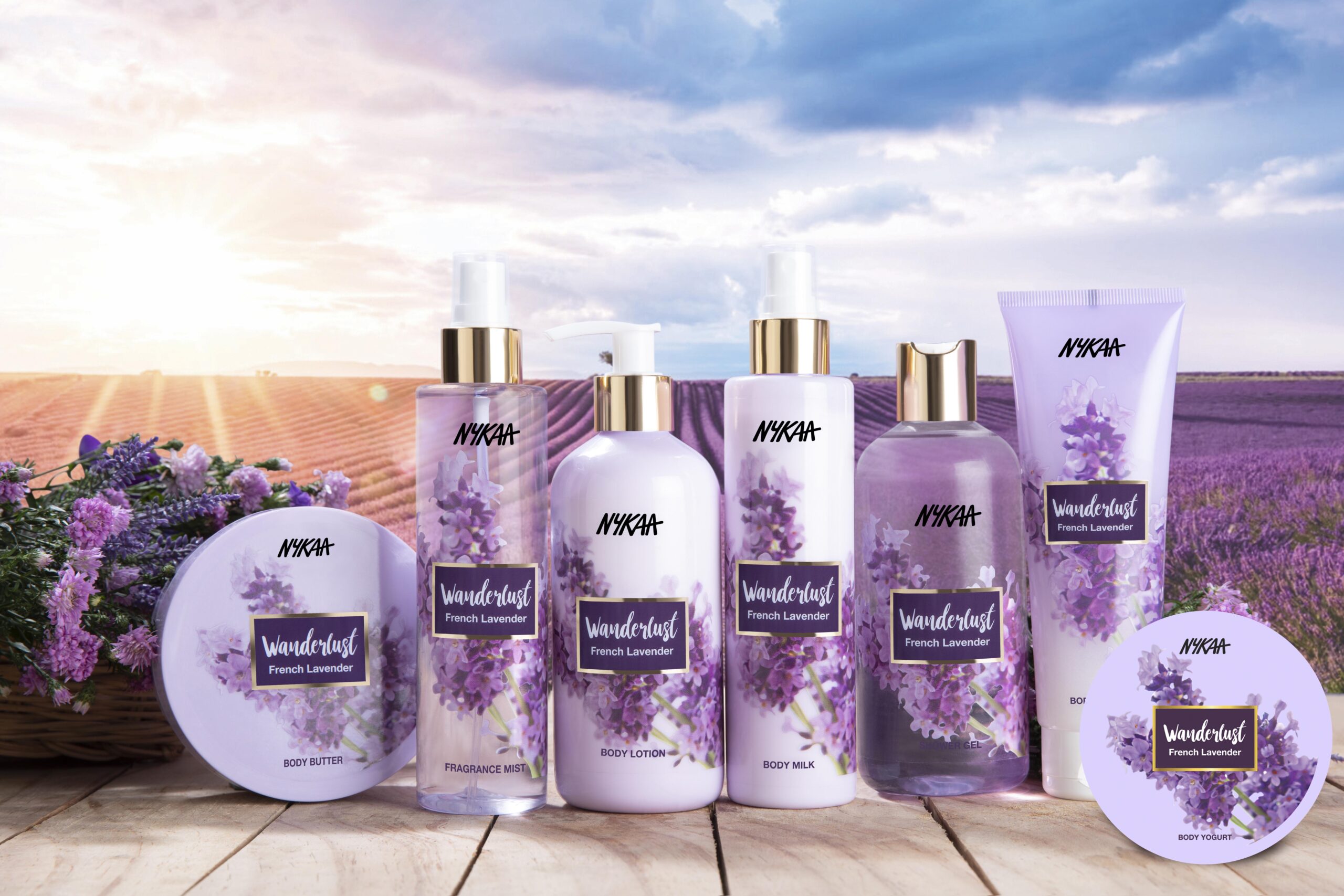 Bottle up your vacation memories this holiday season with scents that linger in the back of your mind. The Nykaa Wanderlust French Lavender Range includes body butter, shower gel, body lotion, body mist, and body milk, among other items. This prudent buy also makes for a great gift for your friends and family this holiday season!
Benetton Timewear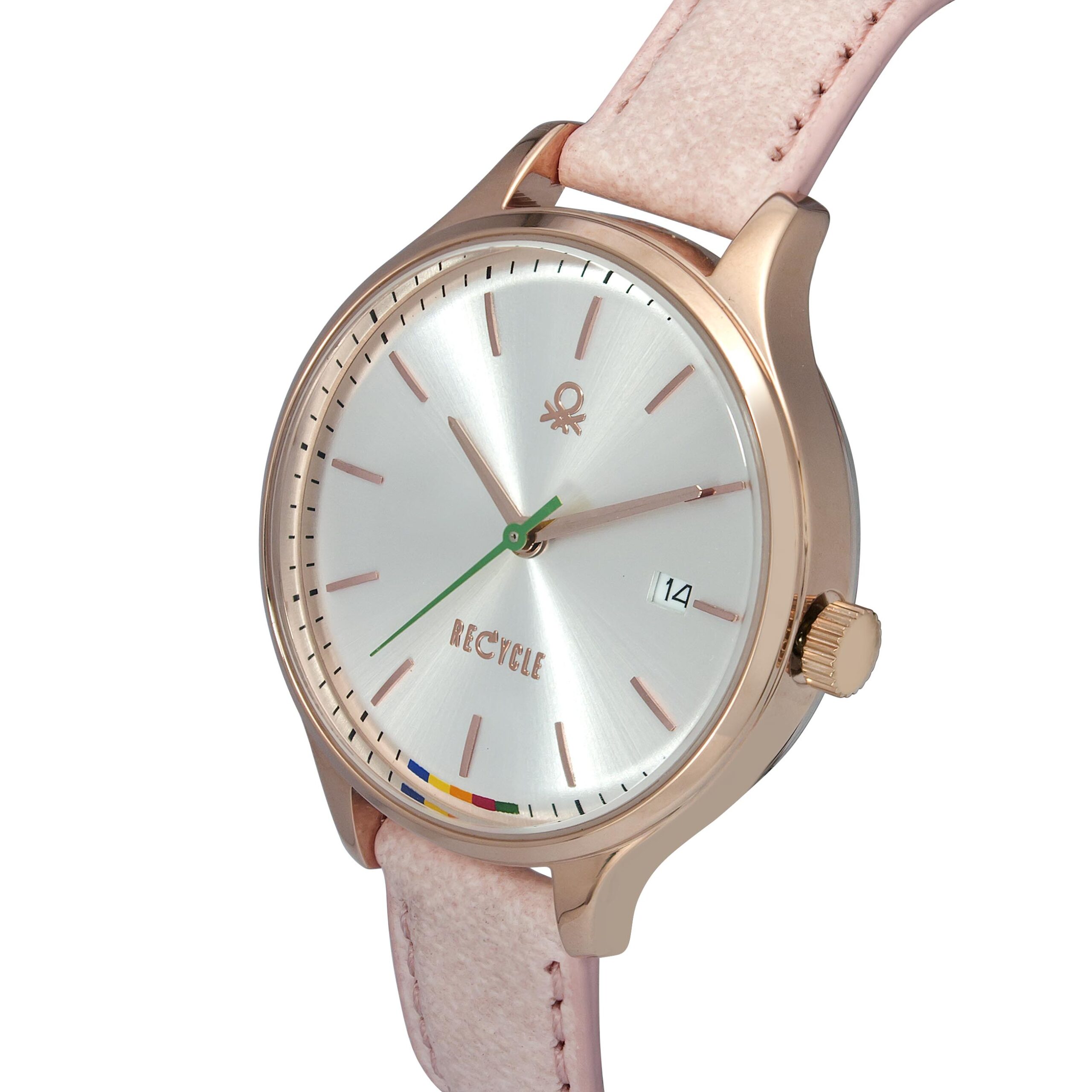 Out of all the Benetton time wear series, The 'Social' collection is aimed at the aware shopper who is seeking for more than just a timepiece. These striking clocks are made from environmentally friendly materials and pay homage to the Benetton design in a subtle way. An innovative mechanism sits at the core of the watches, which is meant to lessen the environmental effect of batteries by requiring replacement only once every ten years. Natural cellulosic fibres are used to make the straps, which are vegan, sustainable, and cruelty-free.
Rado – Captain Cook HT Ceramic Watch For Men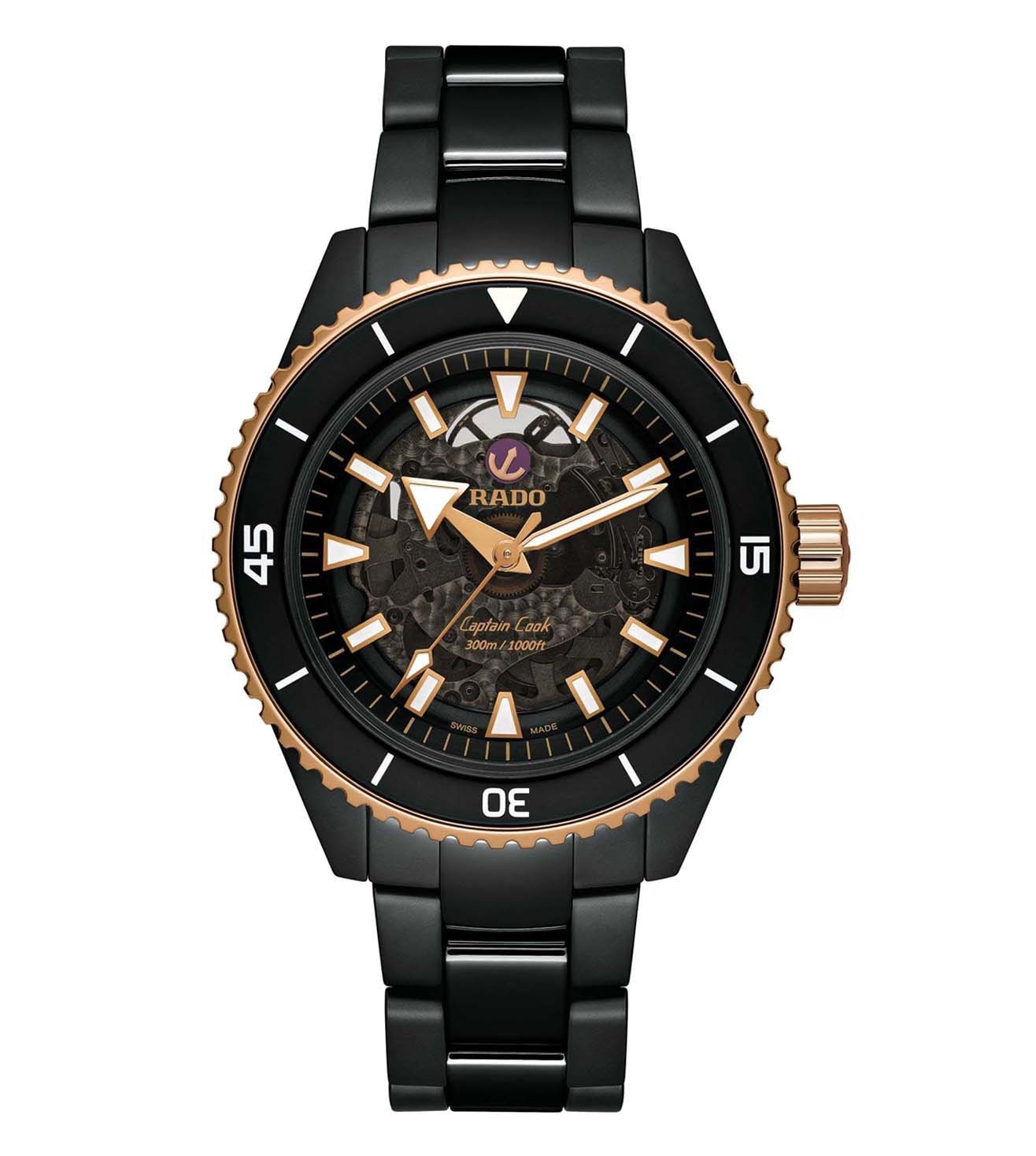 The Captain Cook High-Tech Ceramic is the result of many years of research and development, as well as the Rado Captain Cook's history and heritage. It includes Rado's unique high-tech ceramic monobloc case construction, scratch-resistant, and hypoallergenic high-tech ceramic, and is driven by the premium Rado calibre R734 with a NivachronTM hairspring.
Available at Tata Cliq Luxury
 LOV Black Croc-Textured Pam Shoulder Bag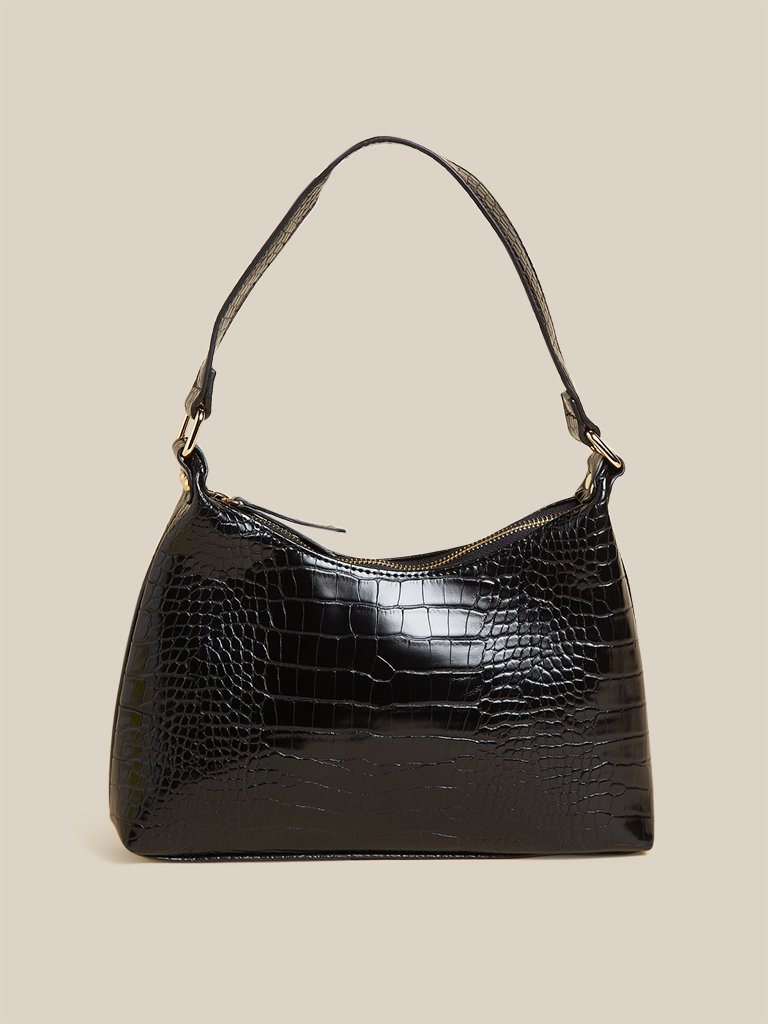 This black Pam bag from LOV will help you join the baguette bandwagon. This 1990s-inspired design has a croc-textured faux-leather finish, opens to a single chamber with side pockets, and can be worn on the shoulder or as a wristlet for subtle elegance and to stand out at a party.
Available at Westside
Studiowest Bodycare Hamper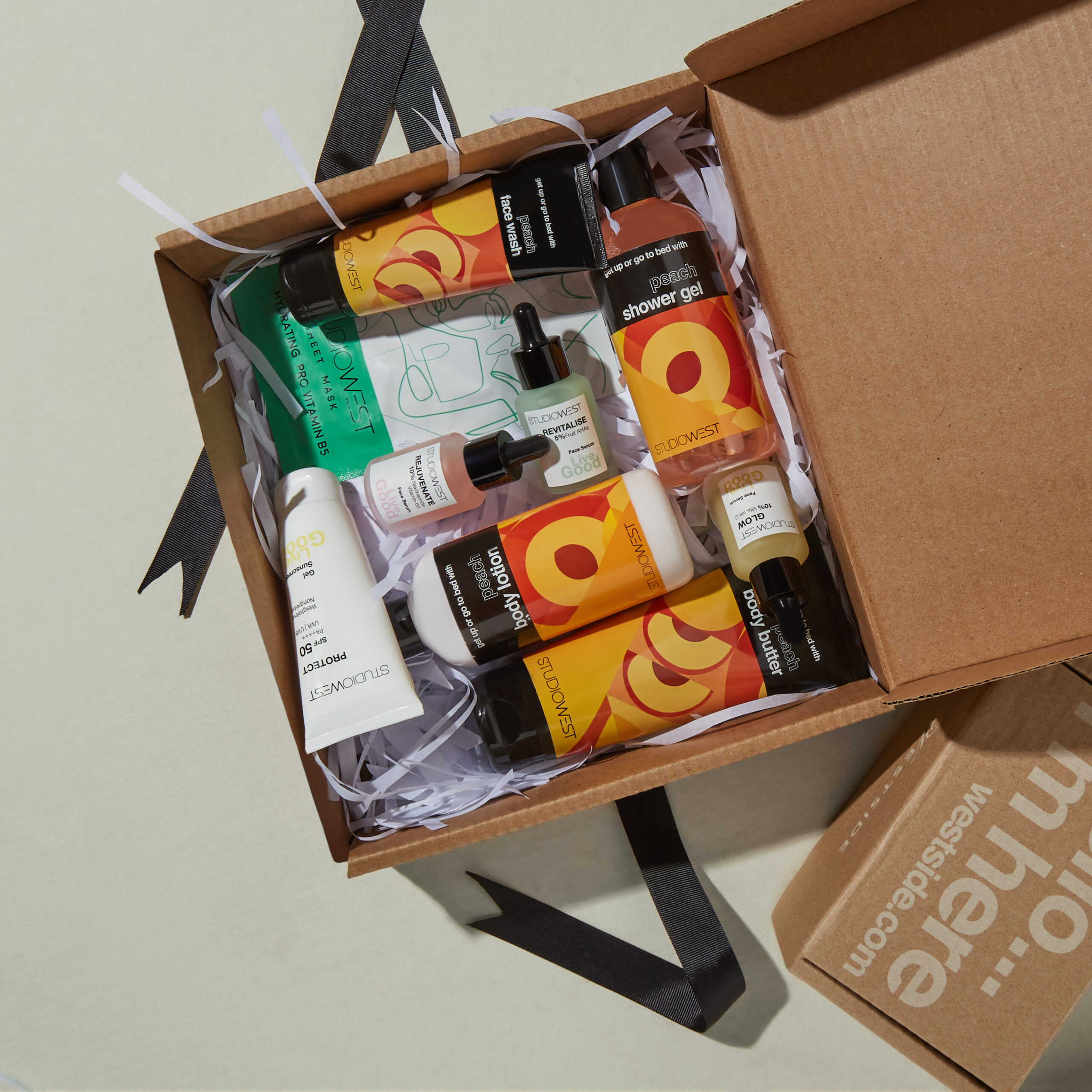 Everything you need to keep your skin smooth, radiant, and moisturized. Shower gel, body lotion, face wash, and other body care and skincare goods are included in the personalized hamper, which is guaranteed to make anyone smile. A great present for a close family member or the closest friend.
Available at Westside
Vedix Festive Bhringadi Hair Kit – Gift Box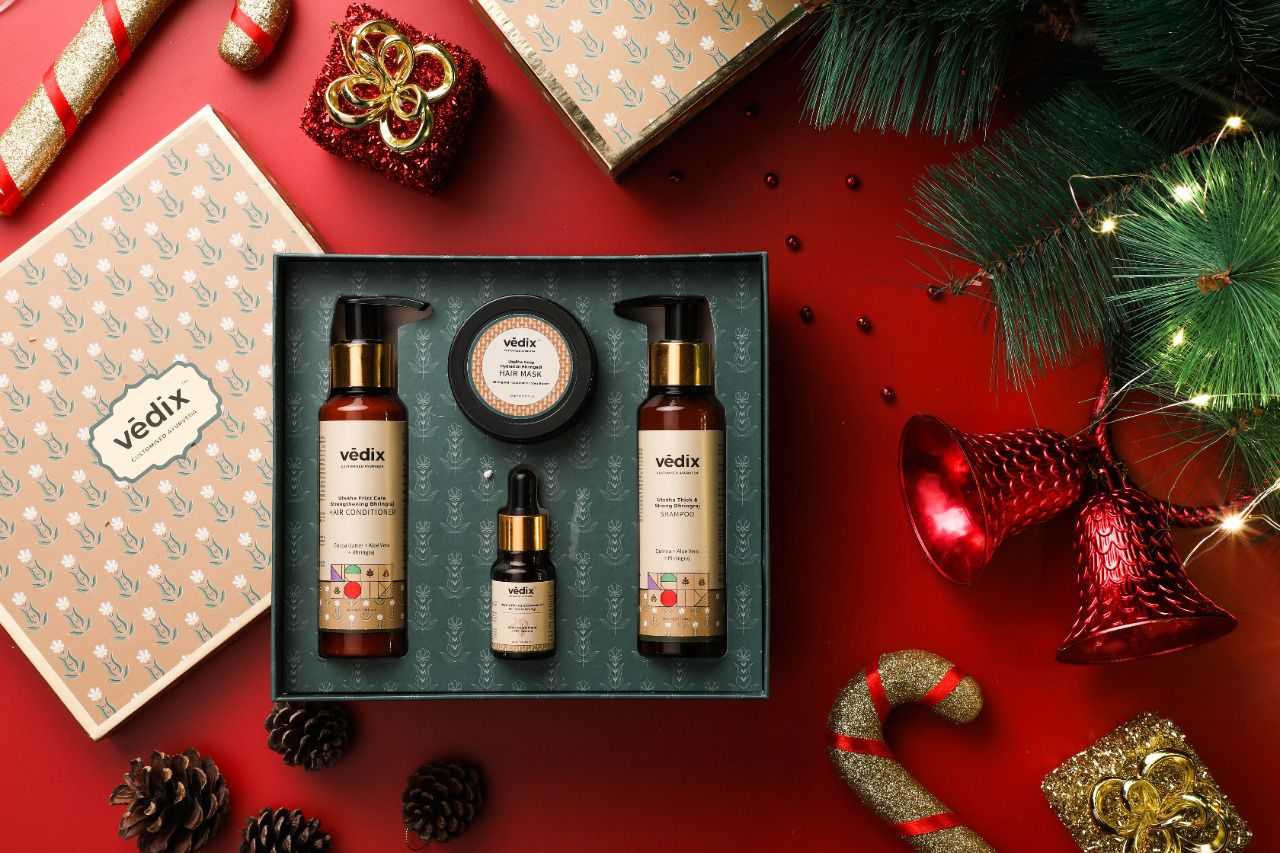 This Festive Season, Gift Smiles & Sparkles To Your Loved Ones With A Limited Edition Gift Box With 4 Bhringraj Infused, Curated Products For Naturally Healthy & Strong Hair. Bhringraj aids in the development and shine of hair. Its cooling effects aid to maintain a healthy scalp and hair. The collections is exclusively for you, get 4 infused goods loaded with Bhringraj deliciousness.
Michael Kors – Michael Denim Multi Bradshaw Large Cross Body Bag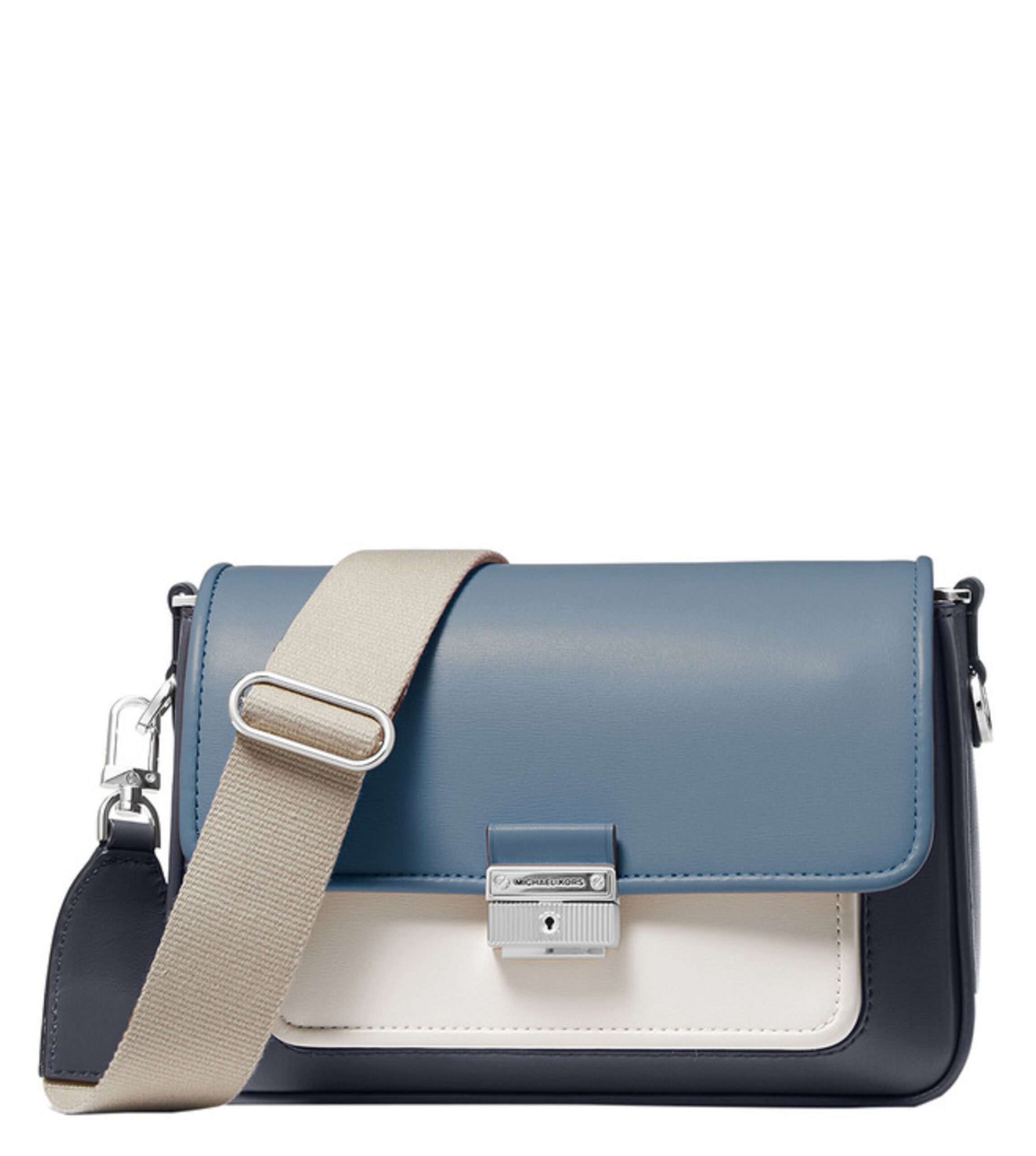 The Bradshaw cross-body bag easily blends aesthetics and functionality. This color-blocked leather version has a fold-over silhouette and two interchangeable cross-body straps, one made of leather and the other of the canvas, creating a utilitarian look.
Available at Tata Cliq Luxury
The Box – Luxe Stationery Box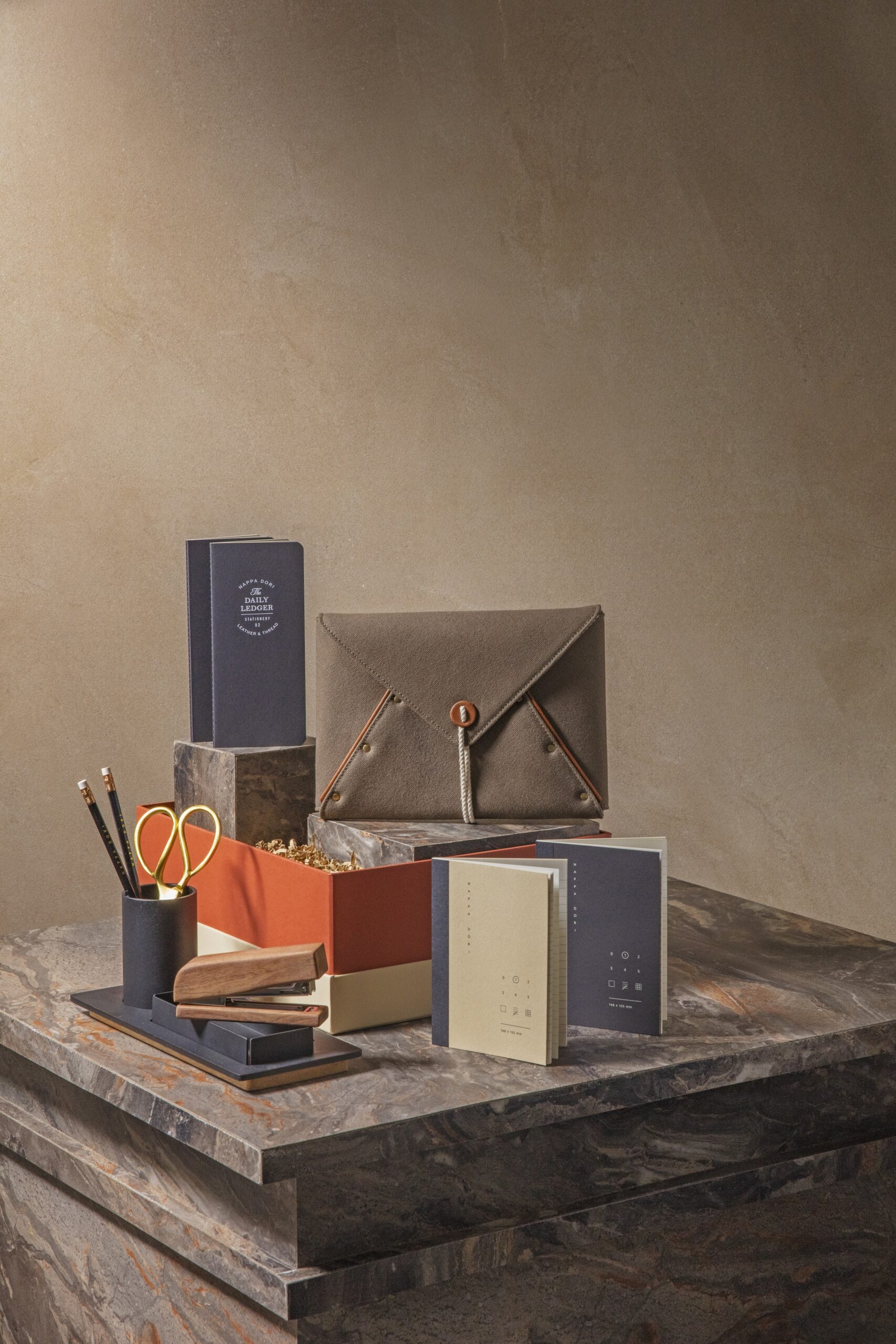 Nappa Dori's characteristic notebook, envelop clutch, and small ledger volumes, as well as a wood stapler, pencil, and scissors, are included in this lovingly picked set of minimalist stationery products. The combination is completed by a black Spin desk organizer. It's the perfect present for someone who enjoys stationery and has a traditional sense of style.
Available at Tata Cliq Luxury
Cover It Up – Selfcare Journal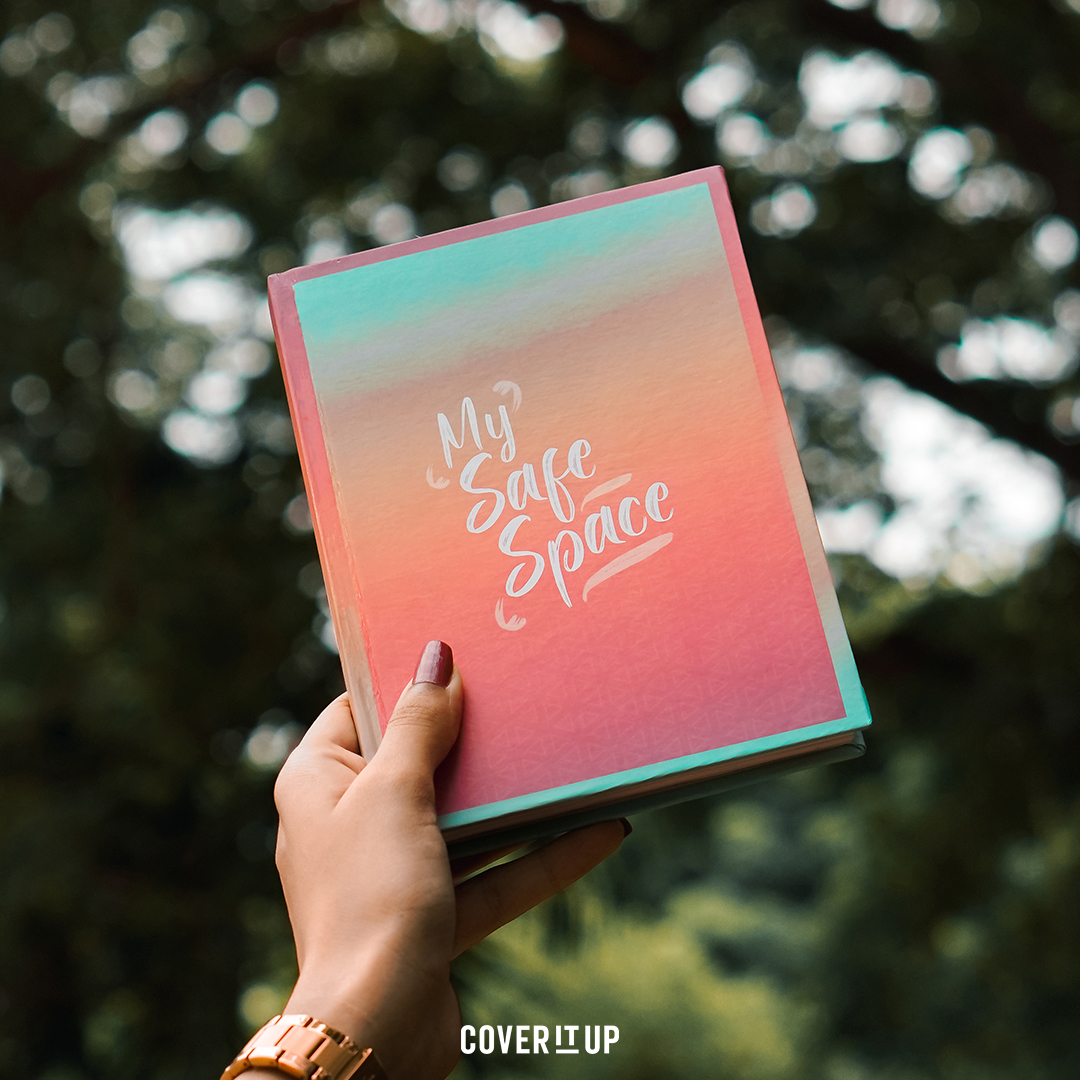 Make a list of everything you're thankful for in this 175 pages journal in a beautifully designed hardback back. 4 sheets of stickers to brighten your day. What you can do is write a letter to yourself in the future. Keep track of your desire lists. Make a schedule for self-care. Coloring pages and a doodle board are included in the activity sections. Save those priceless moments in the memories area so you can revisit them later.
Happy Wagon New Year Calendar & Planners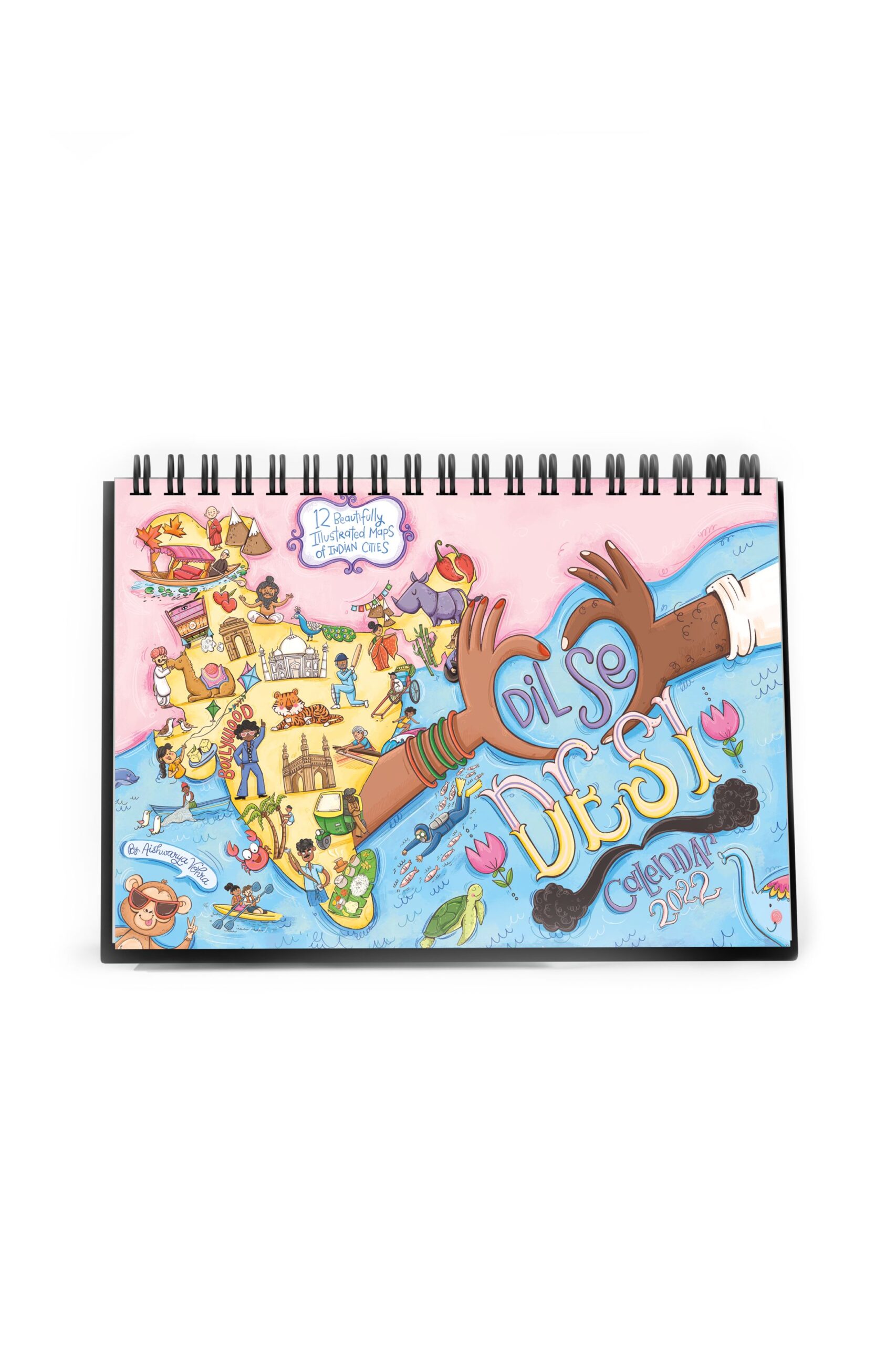 Celebrate your everyday experiences with this lovely, whimsical 2022 planner and calendar set, and scribble your stories among the flora and fauna graphics. Each page of this miniature planner is loaded with hand-painted images, giving it a refined and beautiful appearance.
With a section for Special Dates & Occasions, Notes, Goals, Vision, and Milestones, as well as Beautiful Quotes & Full-Page Illustrations for each month, this single planner is all you need. Keep track of your job progress with a daily and monthly grid, as well as spaces for monthly goals and aspirations, month-end comments, and expenditure tracking. A decorated calendar sleeve is included with the wacky calendar.
Pierre Hermé Macarons: The Ultimate Recipes from the Master Pâtissier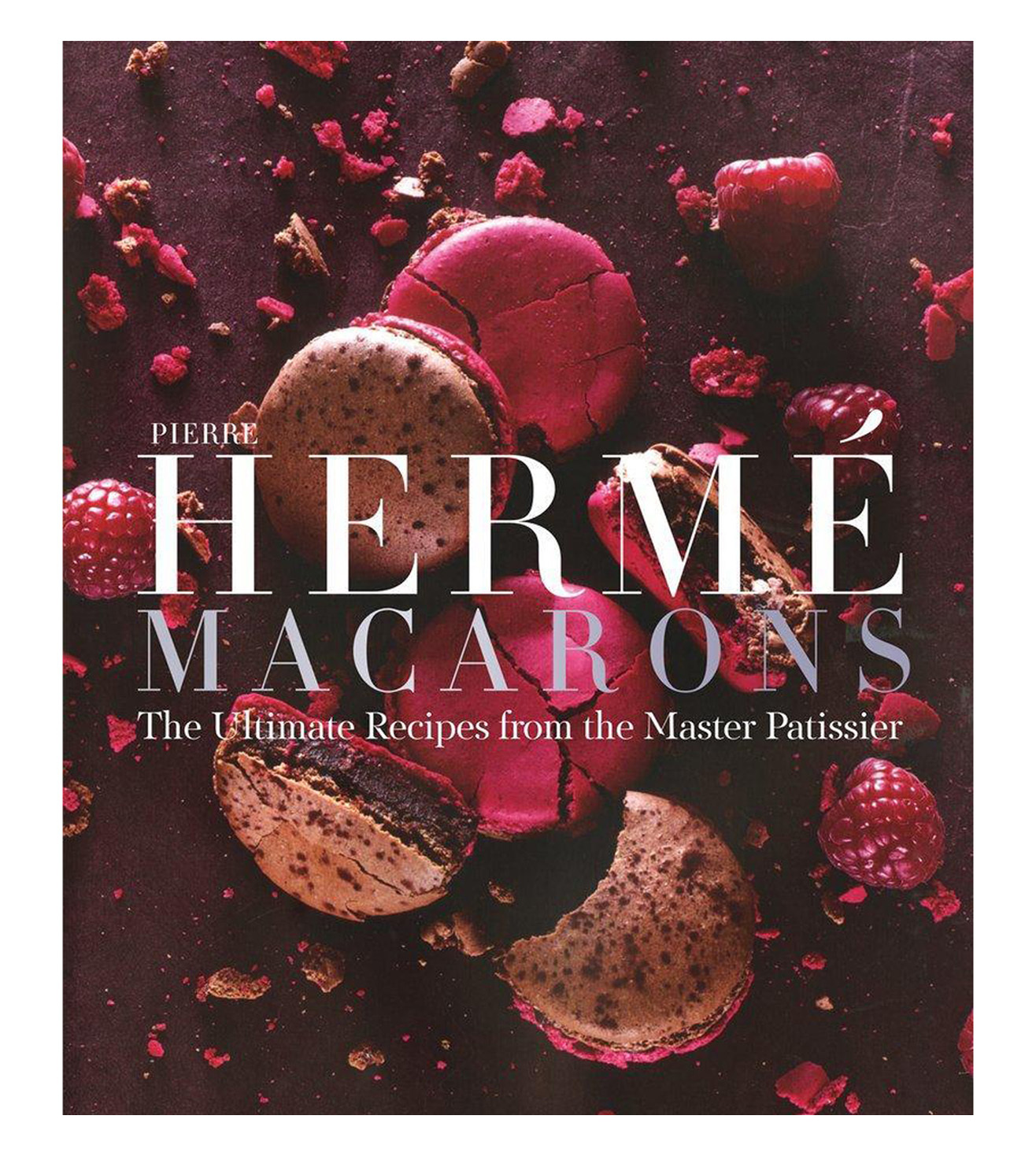 Pierre Herme Macaron is the ultimate handbook to macarons, with over 60 exquisitely shot recipes. Pierre Herme, the undisputed king of French pastry chefs, has made the macaron one of the most prized and sought-after delicacies in the world, from Tokyo to Paris to New York. Classics like vanilla and chocolate are studied alongside Hermes' amazing creations in this complete look of the famous dessert. The hardcover edition contains a separate step-by-step guide to the techniques employed throughout the book, making it an ideal gift for a baker. 
Available at Tata Cliq Luxury
Impressions Gift Set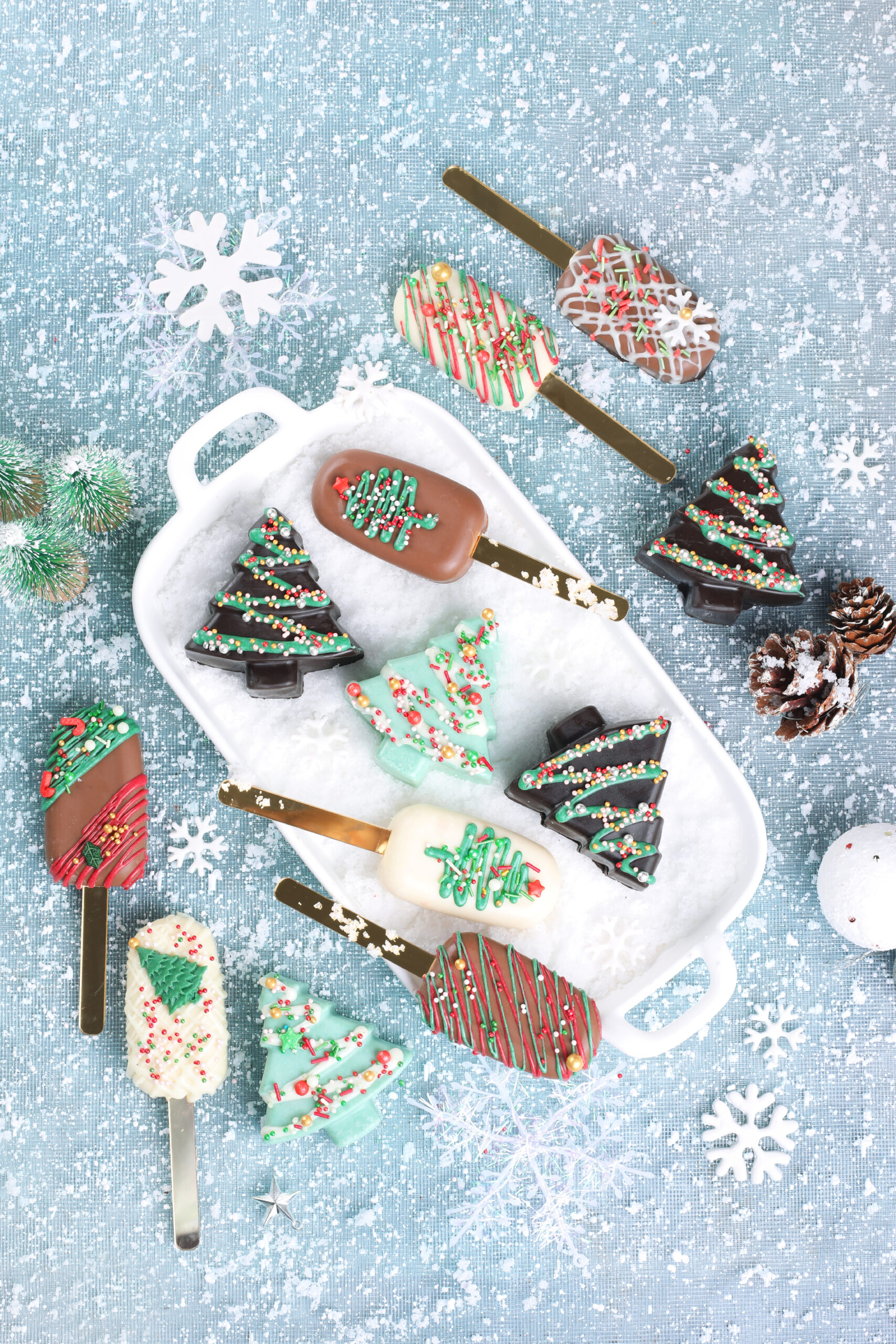 Impressions is a collection of delectable confections with a wide range of enticing tastes, textures, and forms. The Christmas hamper may be customized with any quantity and variety of healthy and tasty delicacies, such as chocolate-dipped strawberries, chocolate barks, cakesicles, and hot chocolate bombs. These may be placed in any of the hampers we have available, including the acrylic box, a tray with a floral arrangement, or a basket with a candle.
Laduree X Mellerio Joailler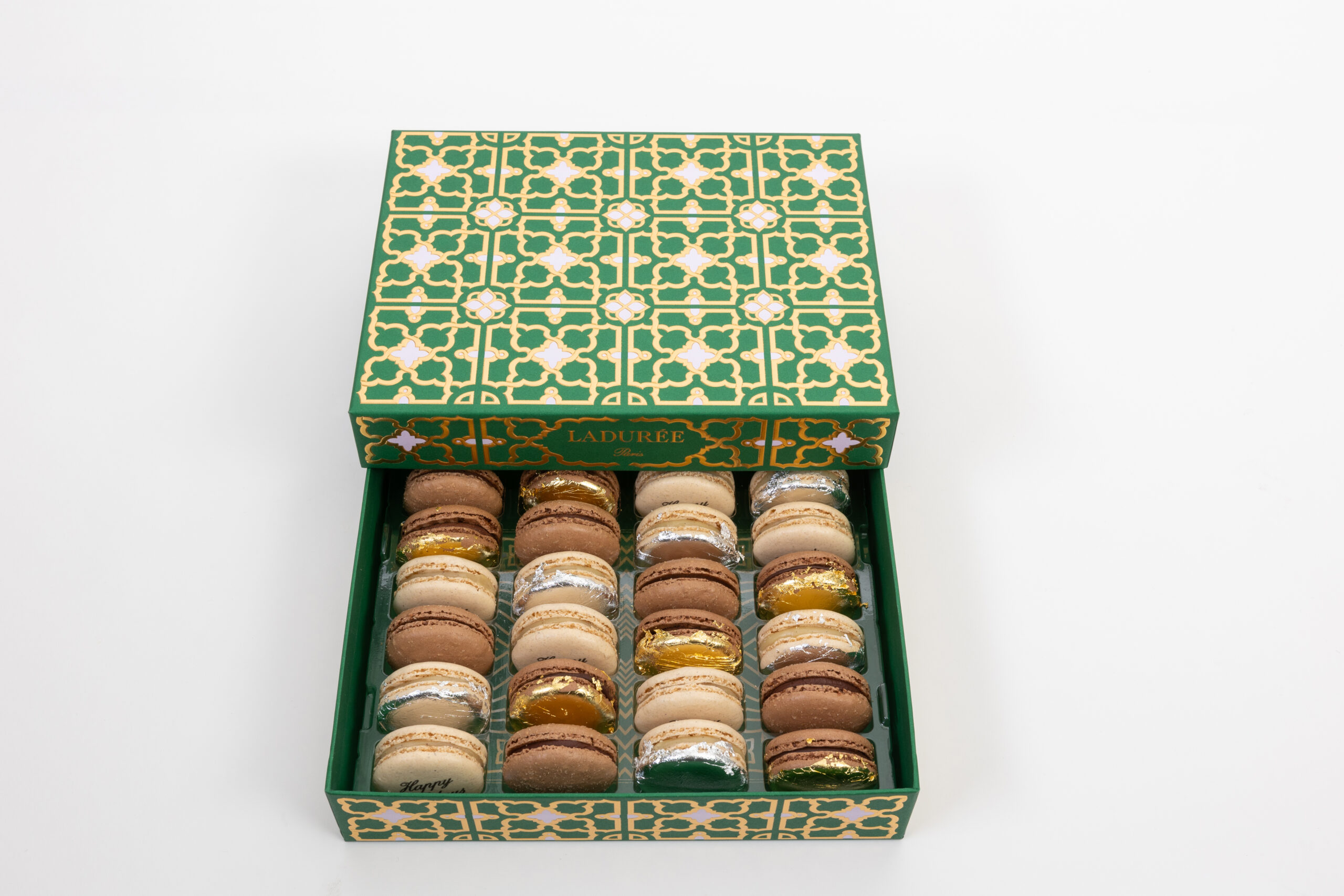 A one-of-a-kind start-up in India's alcohol beverage business- Morgan Beverages brings you the Christmas special offers and gift sets that pioneers in introducing premium hand-picked alcohol to the country by importing and distributing the world's greatest alcoholic drinks. Wines imported from Australia and the United Kingdom, such as Paladin Drago Rosso, La Madre, Paladin Prosecco Doc Dry Tondo, and Paladin Pinot Grigio, are ideal presents.
Quikish Instant Food Gift Packs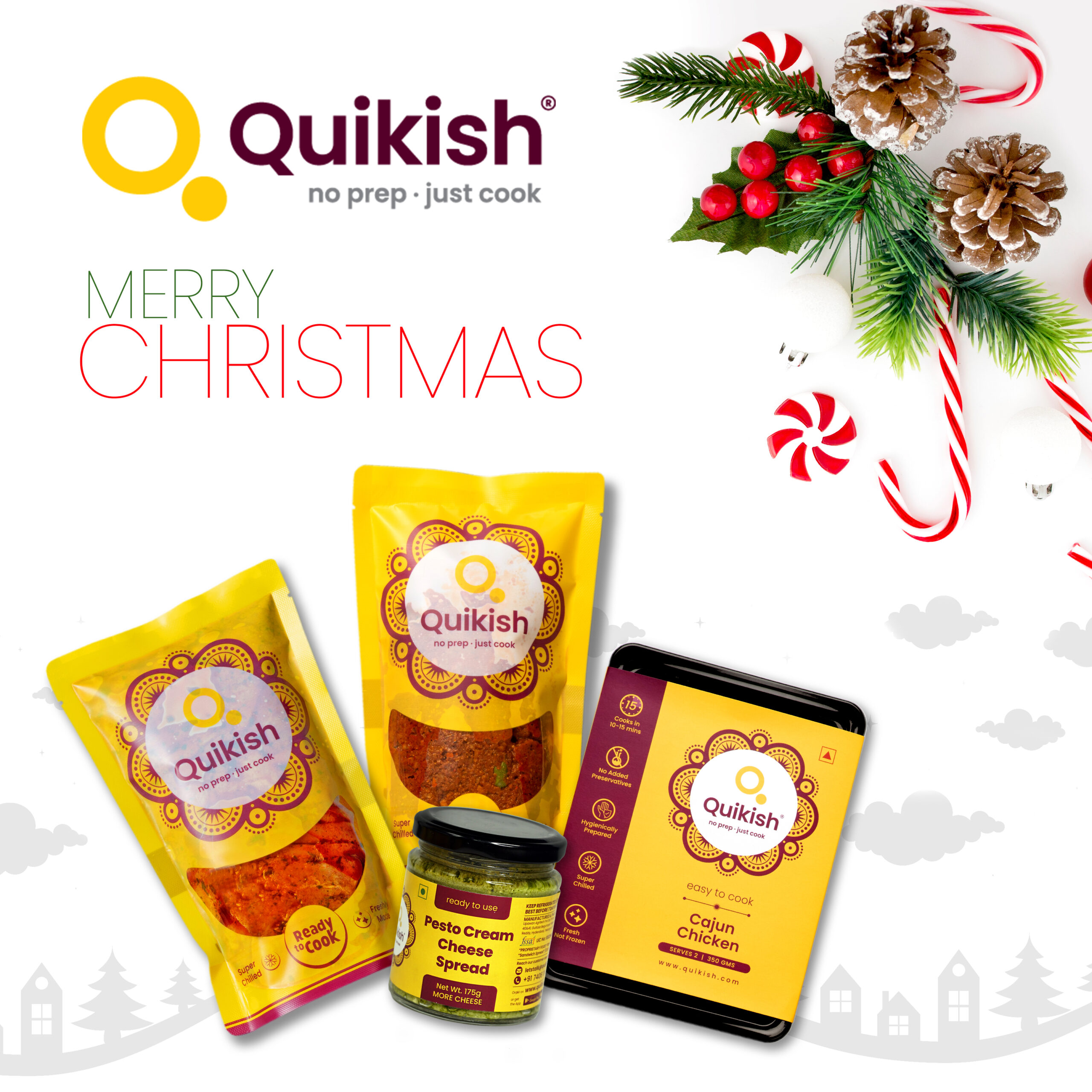 The newly launched ready-to-cook spreads are the perfect partner to make some lip-smacking snacks on your own. Quikish launched six different flavours of spreads namely Chicken Tikka Spread, Cajun Chicken Spread, Sriracha Chicken Spread, Chicken and Celery Spread, Pesto Cream Cheese Spread and Pomodoro Ricotta Spread which can be used in sandwiches, rolls or even as dips if you fancy, perfect house parties in this holiday season
Mezmo Candies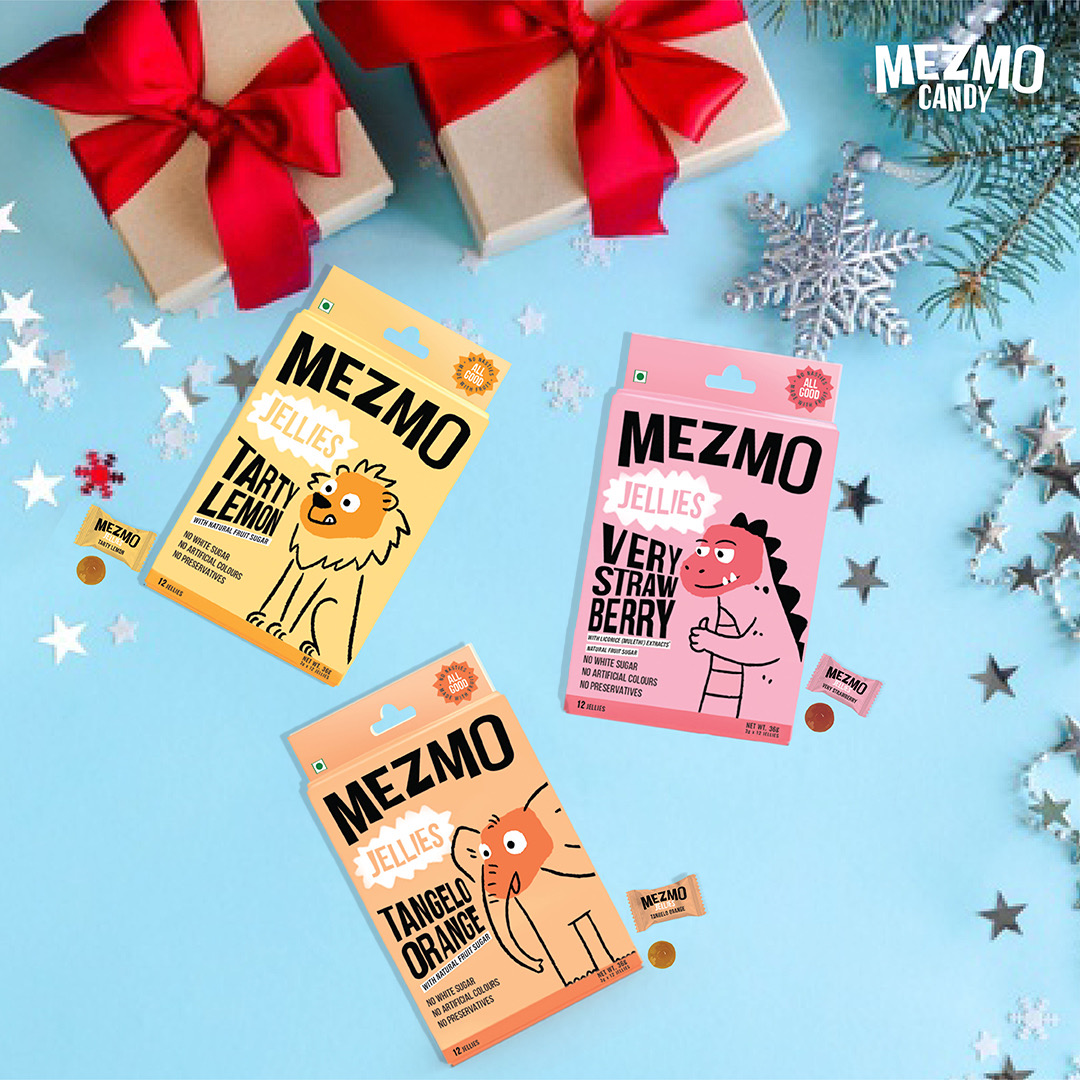 Mezmo candies are made from natural fruit flavors which helps in hydration and curbs the problem of hyper activeness in kids which arises due to high sugar levels. It is recommended for kids with autism and for fitness enthusiasts and athletes too. It contains added dietary fibers extracted from citrus peels and prebiotic fibers which helps in a stronger gut.  
Dots & Doodles Scarves & Squares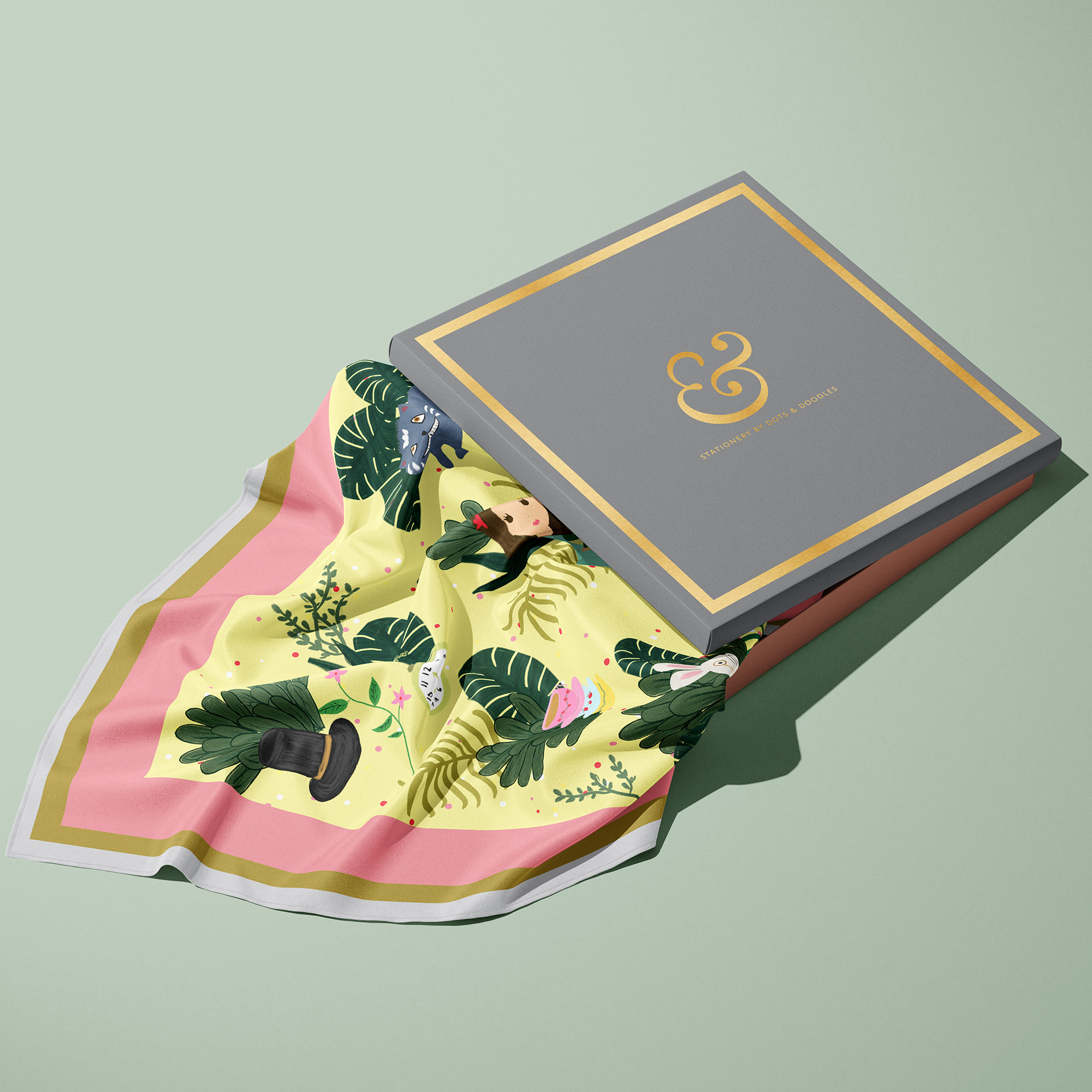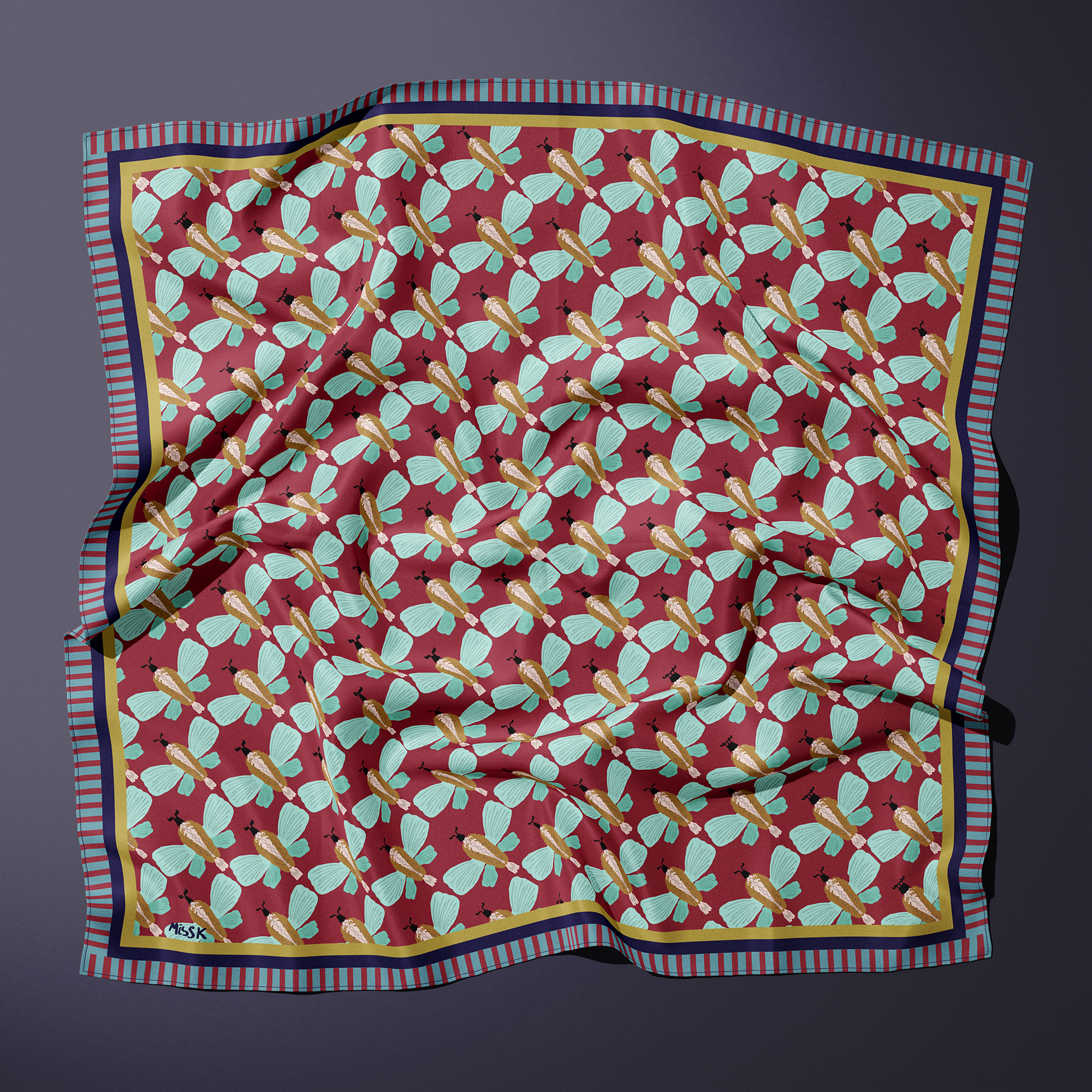 This limited edition of satin silk pocket squares is available in a variety of whimsical and elegant imprints, including Gin & Tonic, Palm Springs, Leopard, and Tiger, among others.
The scarves, on the other hand, may be used as a traditional neck scarf, a headband, a ponytail tie-up, a waist or wrist wrap, or even as a bag tie-up. Their scarves, which come in a variety of styles and hues, are made of fine silk and provide a delicate and 'cray' touch to your attire. We love their Holiday scarf with dog patterns and a kaleidoscope of colours for this holiday season.
thinKitchen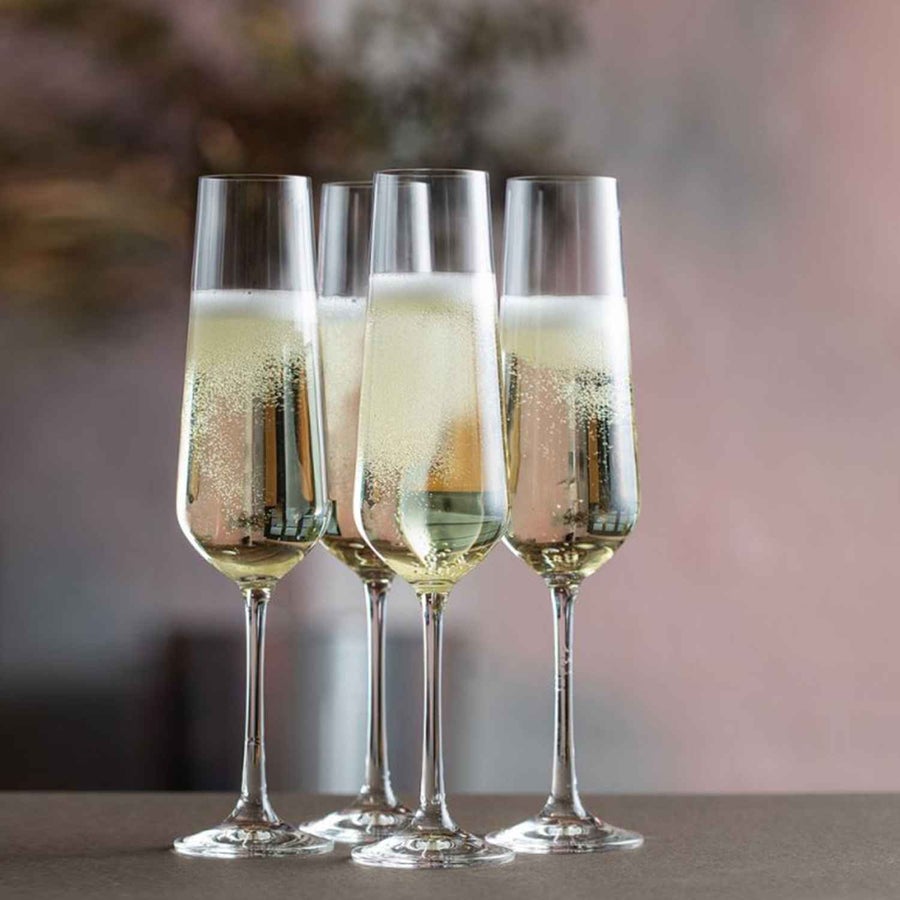 The Dartington Cheers Flute Glass set is a stylish and exquisite offering from the company, priced at INR 2,399. The set is dishwasher safe and crafted of lead-free crystal, making it ideal for entertaining guests during the holidays.
Morgan Beverages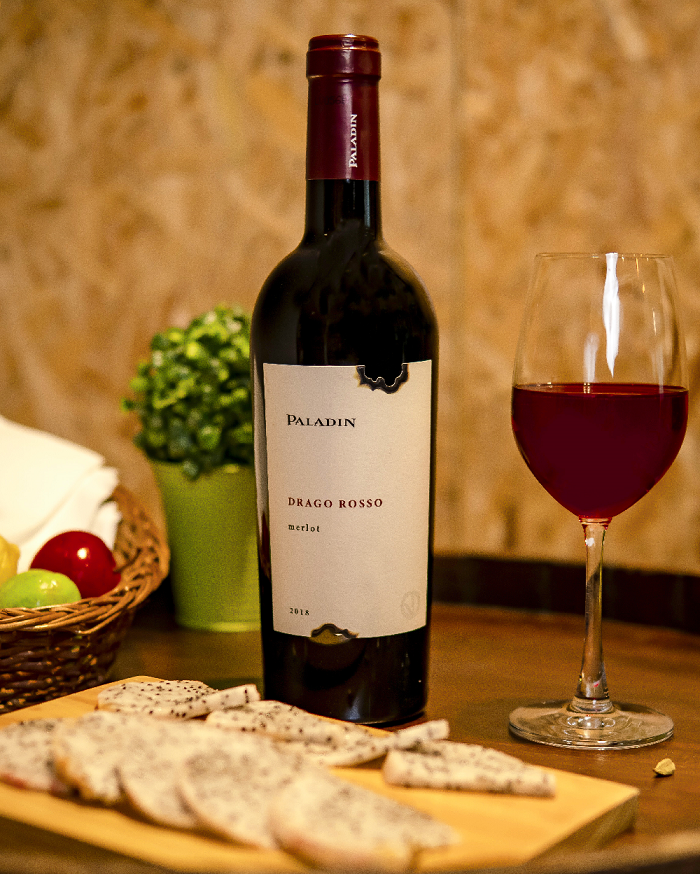 A one-of-a-kind start-up in India's alcohol beverage business- Morgan Beverages brings you the Christmas special offers and giftsets that pioneers in introducing premium hand-picked alcohol to the country by importing and distributing the world's greatest alcoholic drinks. Wines imported from Australia and the United Kingdom, such as Paladin Drago Rosso, La Madre, Paladin Prosecco Doc Dry Tondo, and Paladin Pinot Grigio, are ideal presents.
Jade Forest Tonic Water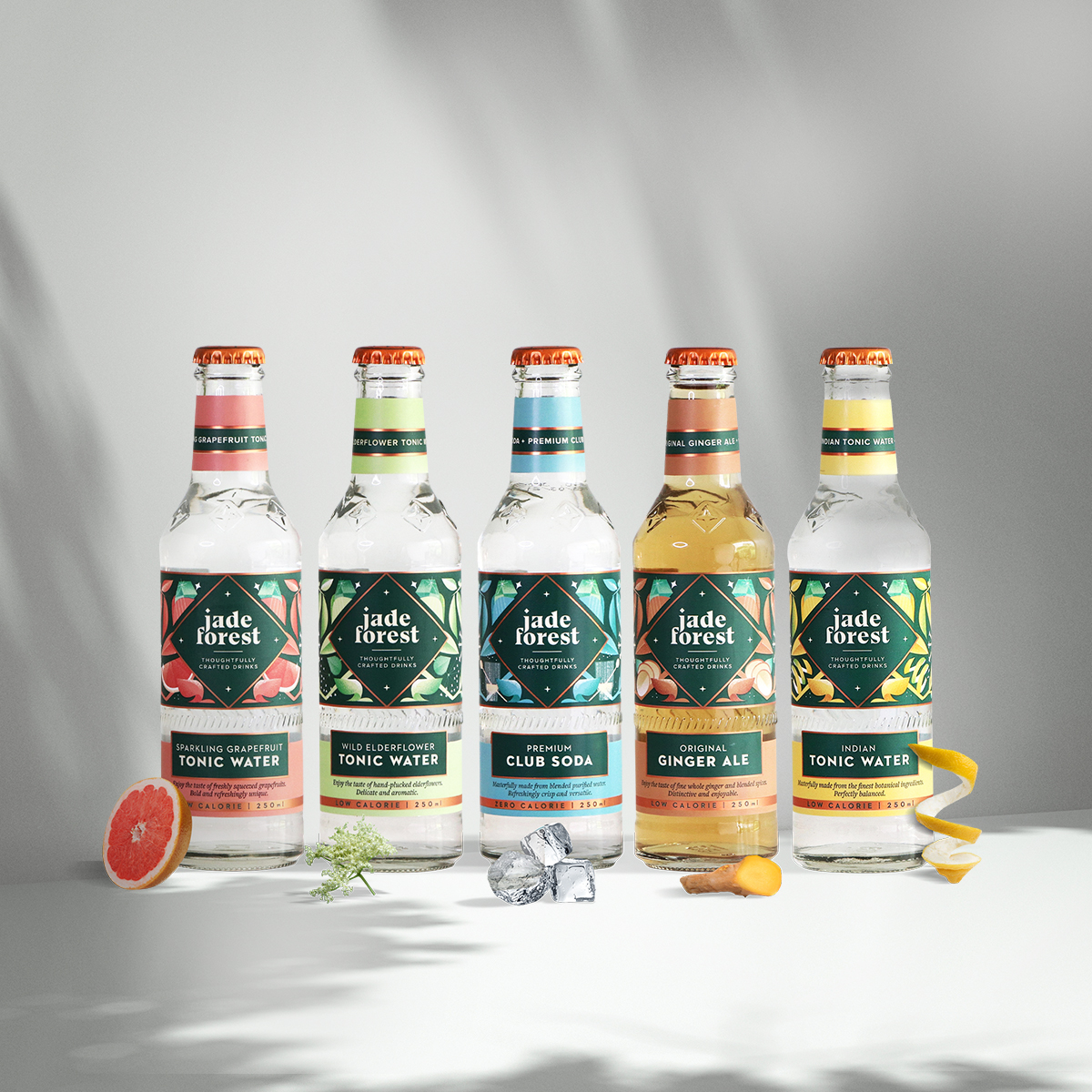 Sparkling Grapefruit Tonic Water by Jade Forest is a pleasantly distinct flavour that takes you on a voyage of gentle sweetness, acidity, and a tinge of bitterness reminiscent of freshly squeezed grapefruit. The strong and crisp tonic water is equally amazing when blended with alcohol as it is when savoured on its own.
These beverages are minimal in calories and sugar and include no artificial additives. Wild Elderflower, Grapefruit, and Citrus are the three flavours available.
Westside Home Pink Jumbo Pillar Candle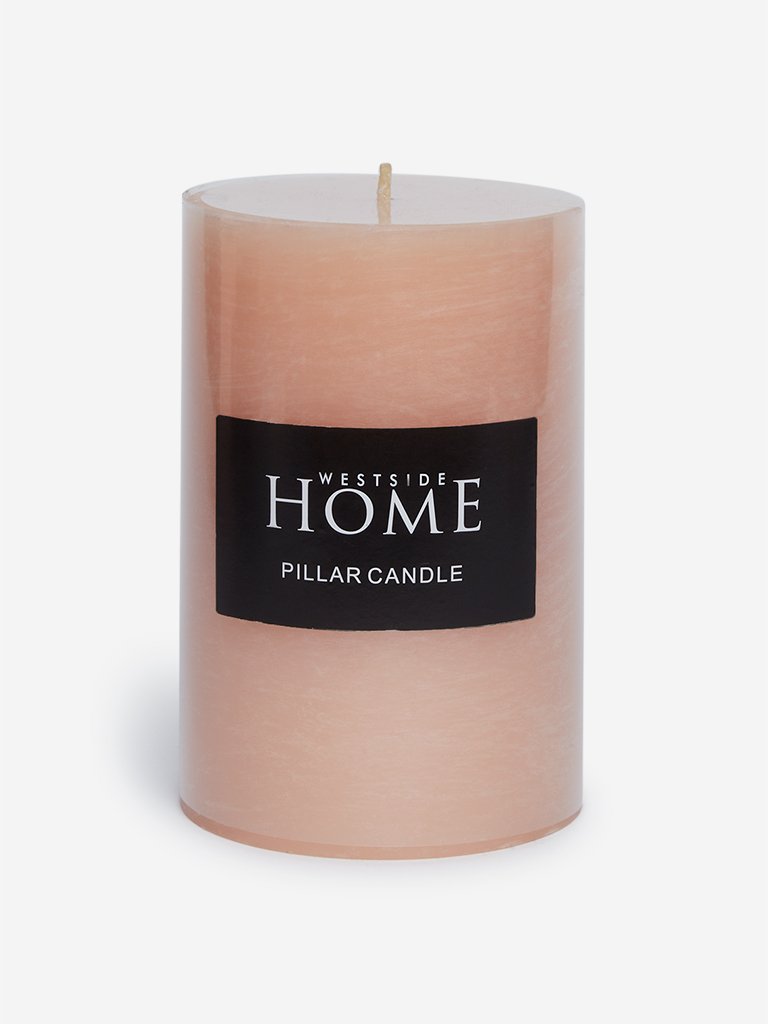 Westside Home knows how to provide a touch of homey warmth and elegance to your décor. Take, for example, this gigantic pillar candle. This luxurious item is presented in a solid pink tone and is made for long-lasting pleasure. Place it on your dining table with a variety of other pillar candles and let the scent brighten your day. 
Available at Westside
Rani Pink Gift Wraps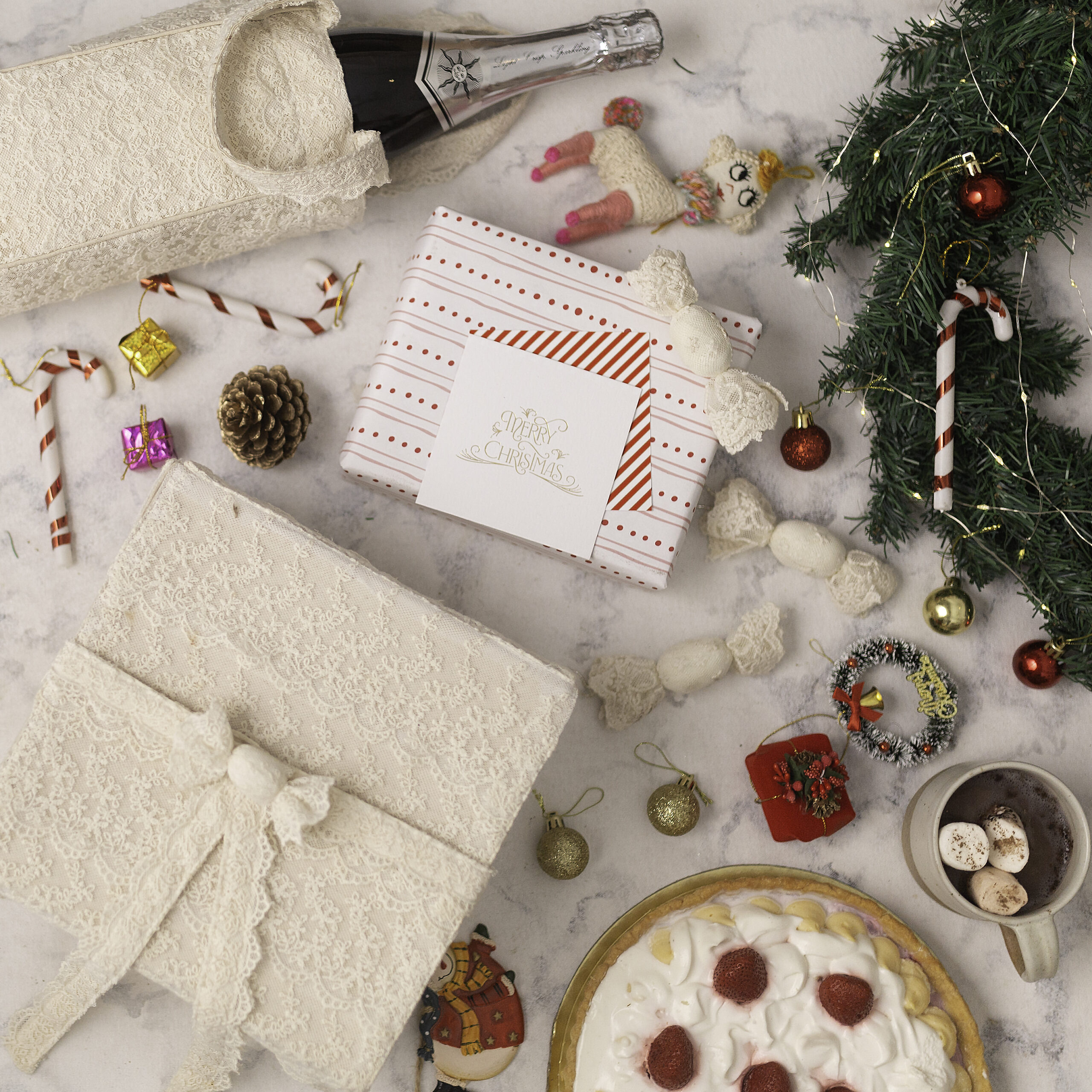 The karigars, the in-house elves at Rani Pink Gifts, are overjoyed to be able to contribute handcrafted sweetness to your handmade festivities. The Rani Pink Gift Wraps have the best quality and ensure a wide range of unique wraps that add the bling to your overall gift.
Cat Headphone by WK life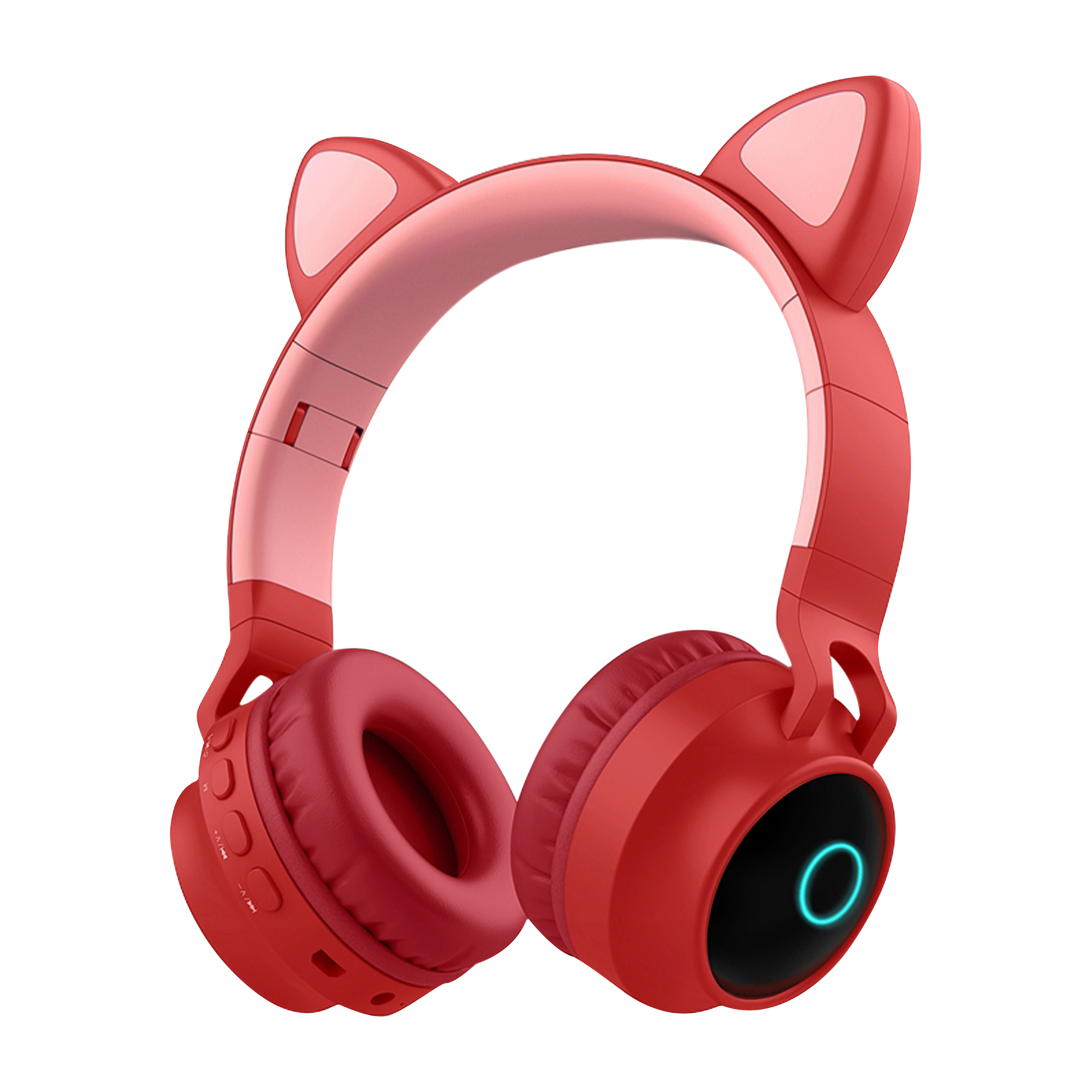 This soft & comfortable crossbody shoulder bag is designed with fluffy fur outside. It gives you a soft and warm touch when you are carrying in spring, fall or winter. Its high-quality design structure with the main compartment can fit your essentials for daily and weekend use, like phone, sunglasses, textbook, pen, lipstick, glove, wallet, makeup's, cards, and other personal small stuff.