By Raghunandan Saraf, Founder, and CEO of Saraf Furniture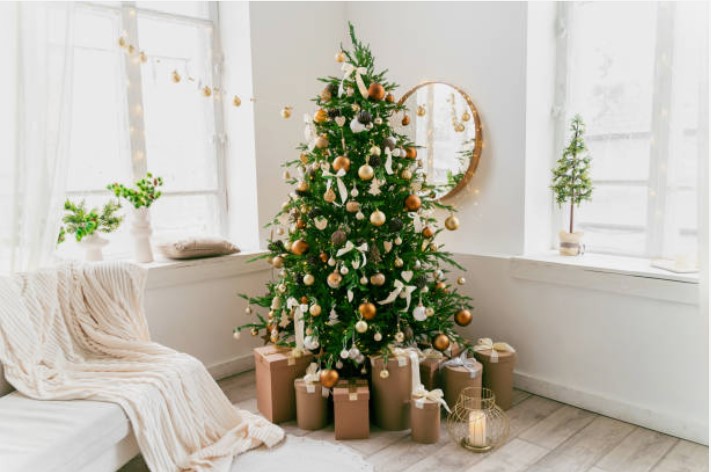 Winter has arrived, and so has Santa!
Christmas is just around the corner, so use these exquisite decoration ideas to make your house an ideal place for the holiday season. After such a tough year, Christmas in 2021 will give us more hope and joy than ever before, creating a happy and inspiring place that inspires warmth and connection.
These new Christmas décor ideas are guaranteed to brighten up your home this holiday season shared by Raghunandan Saraf, Founder, and CEO of Saraf Furniture.
Indoor Plants 
Indoor plants look fantastic all year and make a terrific present; they could also be used as decoration; simply hang some LED lights overhead or tie a small homemade garland around your plants or wrap it around the plant jars.
House plants are ideal for decorating a window or a coffee table, for example.
Deck the walls 
When it is hard to make space or when you have too many gifts but no room for them, all you can do is be creative, adorn your bookshelf with wrapping paper and add some white and silver embellishments to give it a Christmas atmosphere.
Small apartment  remedies
If you have limited space but are excited about holiday décor, try not to overdo it and the answer to this problem is to decorate your home according to square footage, for example, by a miniature tree which gives you the festival spirit but does not take up as much room in your home.
Outdoor Celebration 
Set your dining table outside on the porch or in the backyard this Christmas Eve so that you can celebrate with your family outdoor while preparing a delicious Campfire meal as cooking over an outdoor grill is among the best experiences you can have outdoor and place some chairs with an A solid wood bar trolley and vintage Garden chair with a classic wooden table.
Coffee Table
To surprise and delight your children, you can redesign your coffee table as a display featuring Santa and reindeer on fake snow, or you can use other decor items such as pines and many artificial Christmas trees, or you can use some bright ornaments that will stand out, or you can light a few candles for your centerpiece, or dress up with some traditional candy dishes and a plain tray with paper peppermint puffs, and so on.
For simple table decoration, combine a piece of garden with some candles to complete the aesthetic of your Christmas supper.