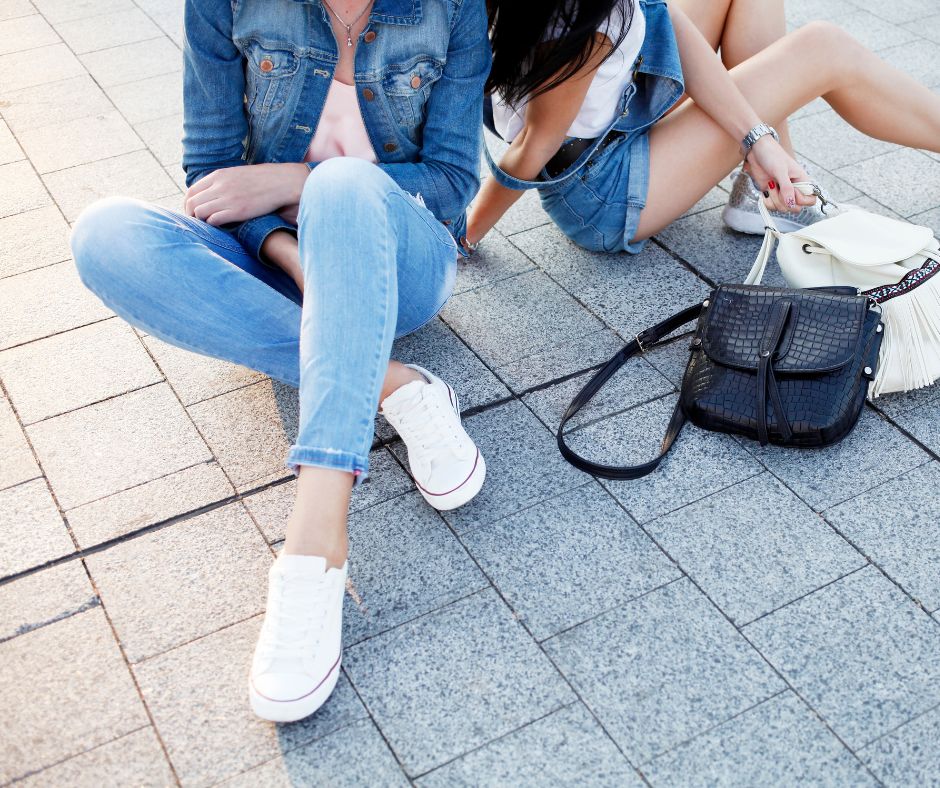 Jeans are a wardrobe staple, and there is a plethora of styles to choose from when purchasing a new pair. However, having a variety of options involves making a lot of decisions, which may be overwhelming at times.
Whatever your personal style, you've probably had your favorite pair of jeans for quite some time. After all, they're long-lasting and fashionable from season to season and year to year. You may have fallen into a fashion loop after wearing the same jeans for so long, let's find the perfect jeans style for your body type. 
Jeans for hourglass figure
High-Rise Jeans– Higher rises are recommended since the waistband will sit at the smallest region of your waist, creating the illusion of a thinner midsection.
Flared Jeans– If you're a curvy hourglass with a bit of extra weight on your hips, a flared jeans will help balance out your figure.
Skinny Jeans– Skinnies are always the most flattering on hourglass figures in our opinion. Your chest and hips are already proportioned, so flaunting your legs in skinnies simply emphasizes that point.
Jeans for Apple Shaped Body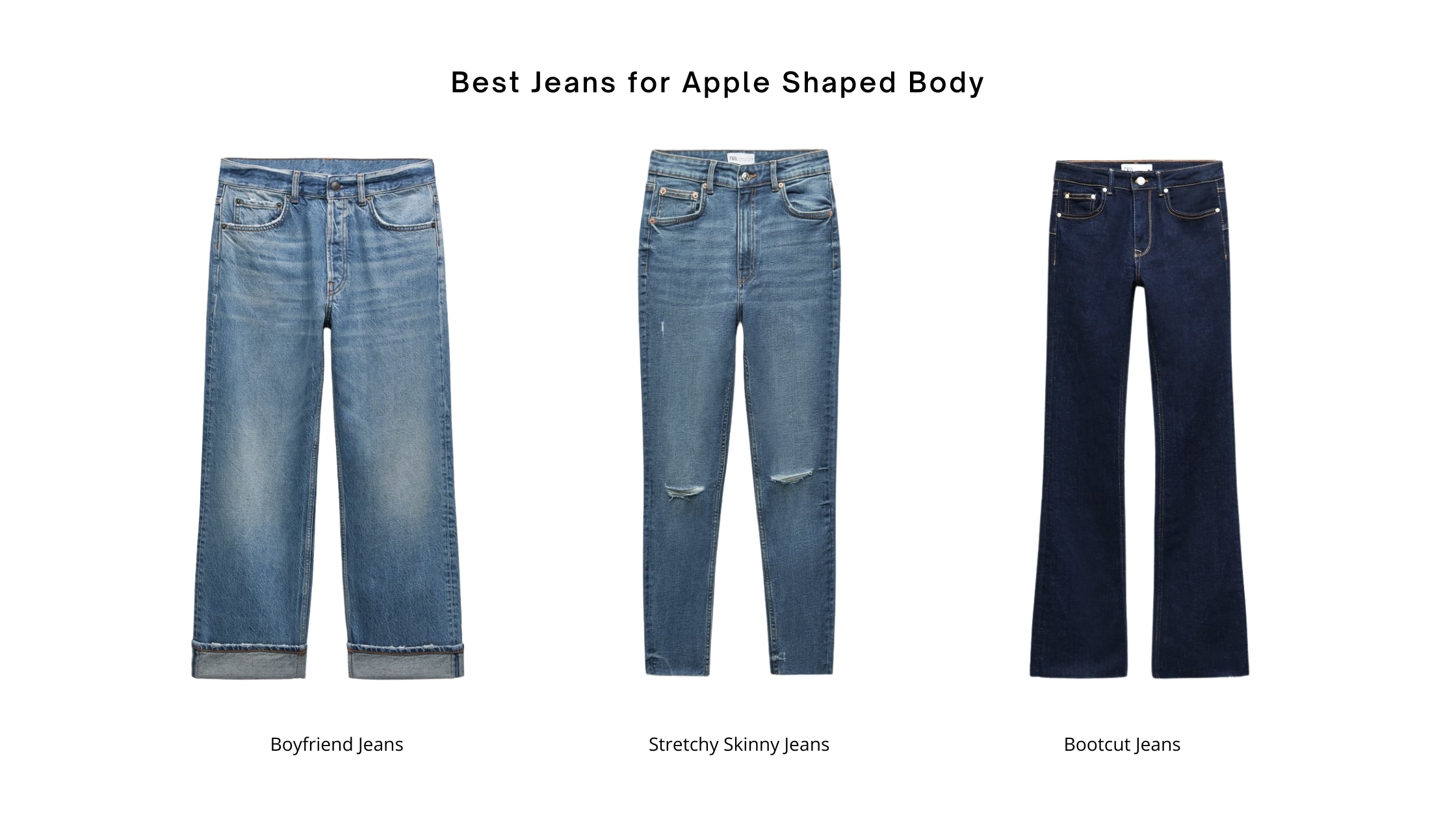 Stretchy Skinny Jeans– Show off your legs with a pair of stretchy skinny denims. Skinny jeans look great when coupled with a flowy, bohemian blouse since it hides your problem area while keeping the skinny fitting, providing a balanced aesthetic.
Boyfriend jeans– They have a baggy, casual fit that adds some heft to your lower body.
Dark-washed Bootcut – create a balance with a bootcut jeans
Jeans for Pear Shaped Body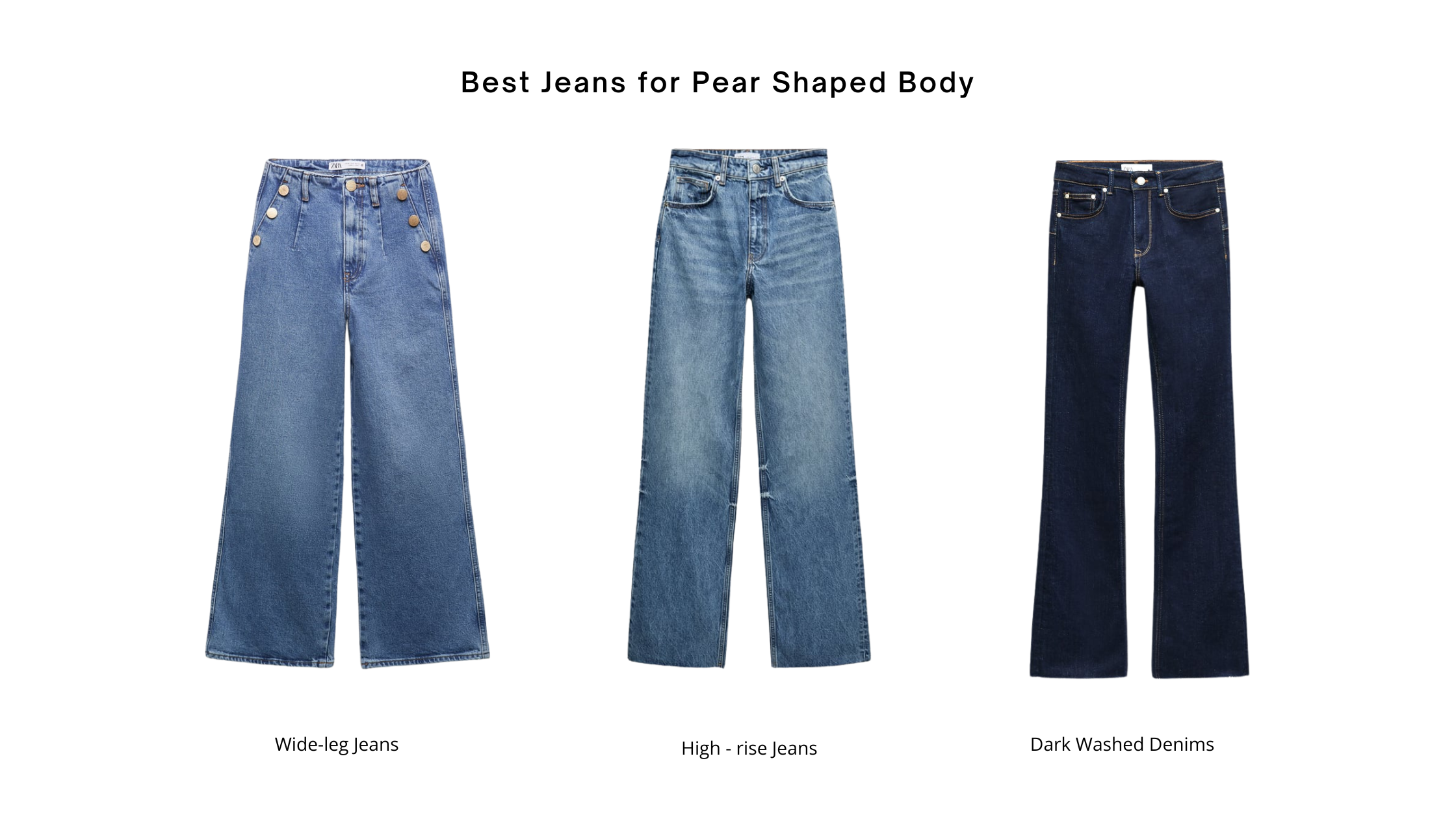 Wide-leg Jeans– Go for stretch denim since it will grip your body better and give you a more streamlined silhouette. It's also less confining than hard denim.
High-rise Jeans– Look for high-rise jeans to define waist
Bootcut Jeans- With the extra fabric around the calves, these will balance out your hips and keep your legs in proportion.
Jeans for Rectangle Shaped Body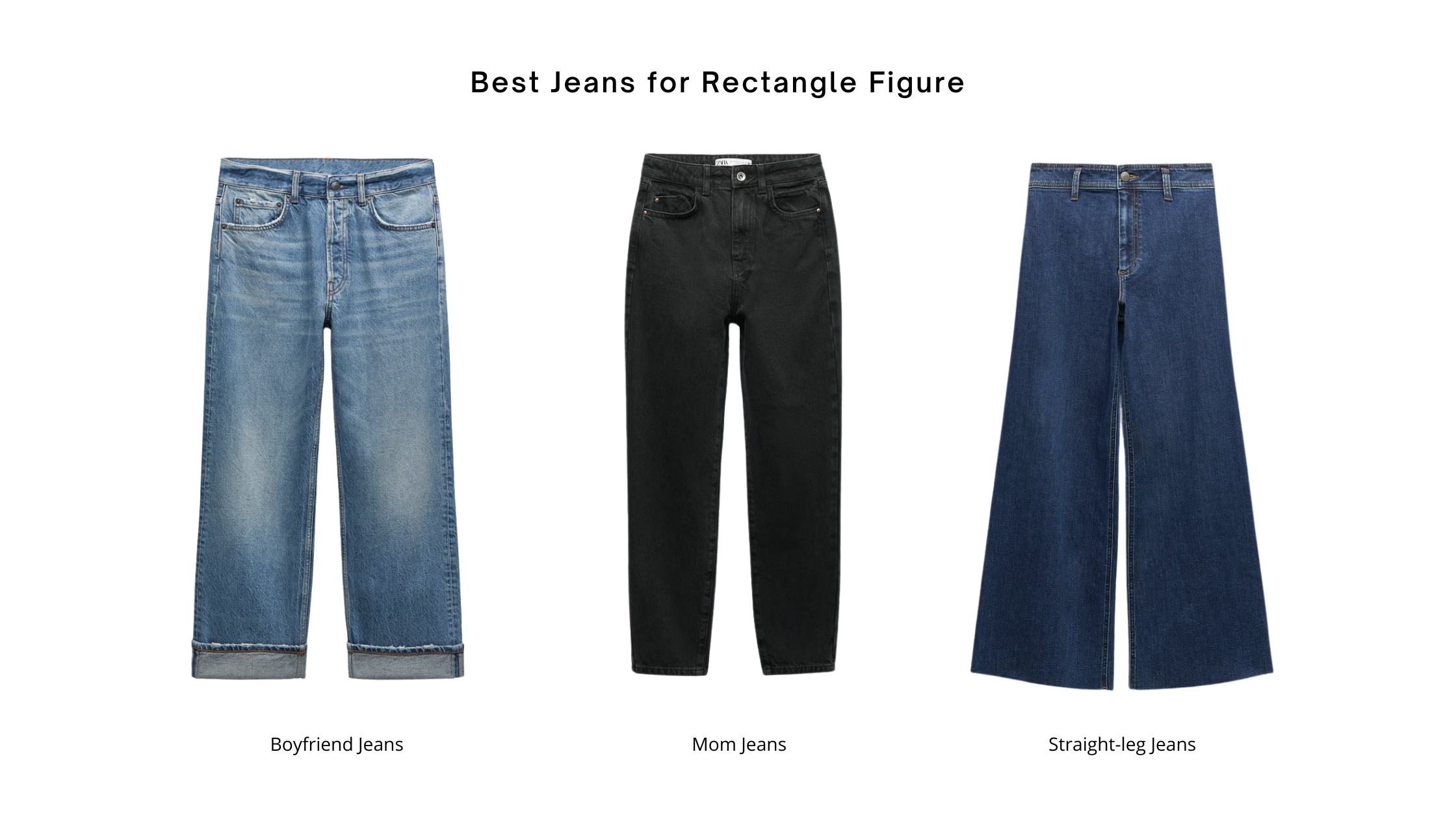 Mom Jeans– The mom jeans trend will flatter your figure and will most likely be really comfortable.
Straight-leg Jeans– captivate all eyes to your waist and also maintain the balance with shoulder and hips
Boyfriend Jeans– Fortunately, you can get away wearing boyfriend jeans and still look great! It will look wonderful if you choose one with a slimmer fit.