The FDCI X Lakmé Fashion Week's second last day was filled with bold and diverse collections. There's still a lot to talk about from this year's FDCI x Lakme Fashion Week. Get ready for another day of heavenly experiences with glamorous designer collections and labels and prepare the road for the future of fashion.
Keep on scrolling to get some of the glimpses from Day 4
Puneet Balana and Nirmooha at FDCI X Lakme Fashion Week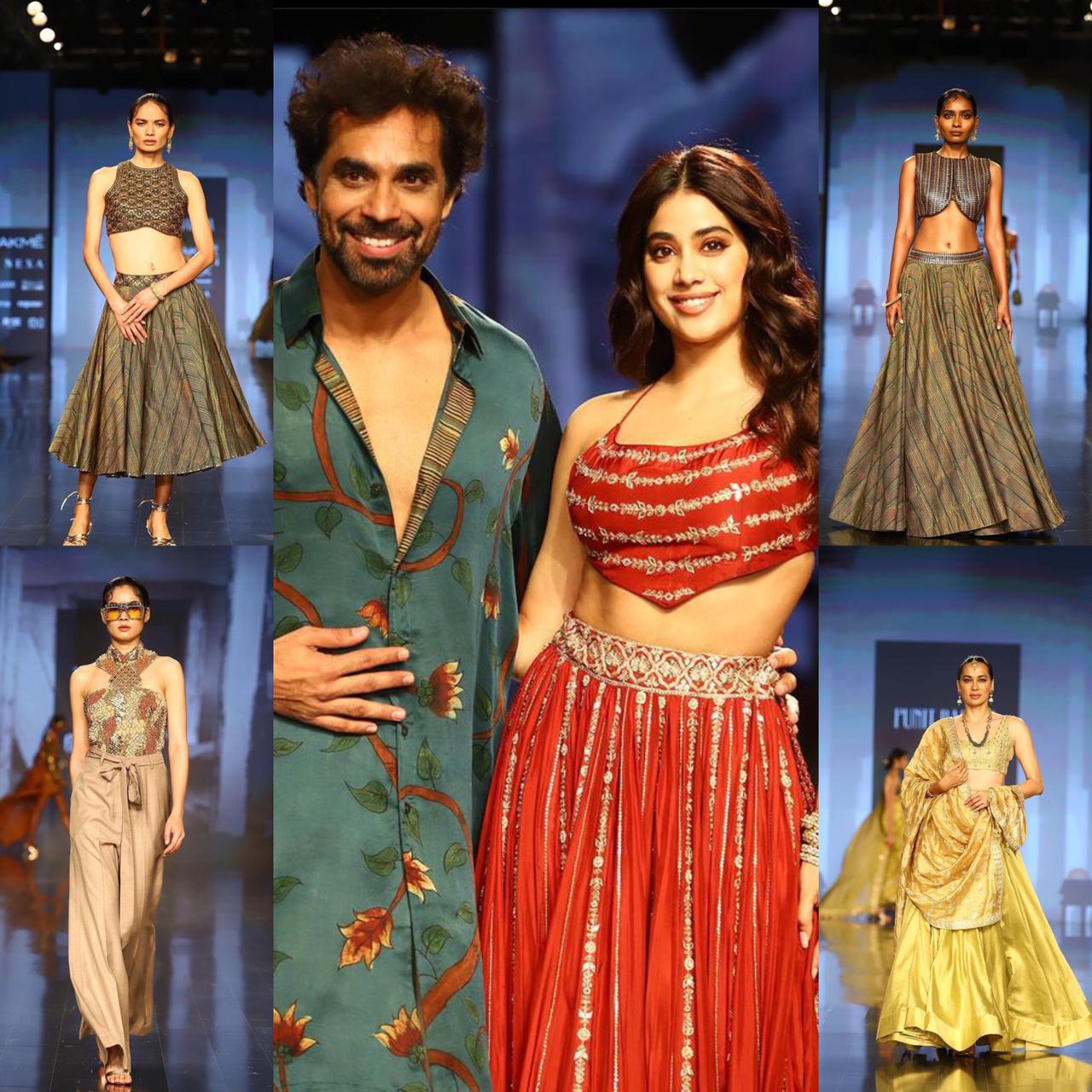 Punit Balana's latest collection, "Lakshmi," is an aesthetic statement that elegantly merges Rajasthani culture and art forms. On luxurious chanderi silk, the ensembles are rich with strong designs in Rajasthani natural vegetable dye employing Kalamkari & ajrak method, creating a surrealistic vision. Explorative and layered metallic embroidery on prints and solid tones, created with coins, thread, and mirror, infuses magic into diaphanous neutral palettes, henna tones, and earthy hues.
Classic styles are recreated with a modern twist and timeless appeal in Nirmooha's latest collection 'VINTAGER' at FDCI X Lakmé Fashion Week. The main colour palette consists of dusty pewter, rustic browns, moss green, and powder blues.
2. Ranna Gill at FDCI x Lakme Fashion Week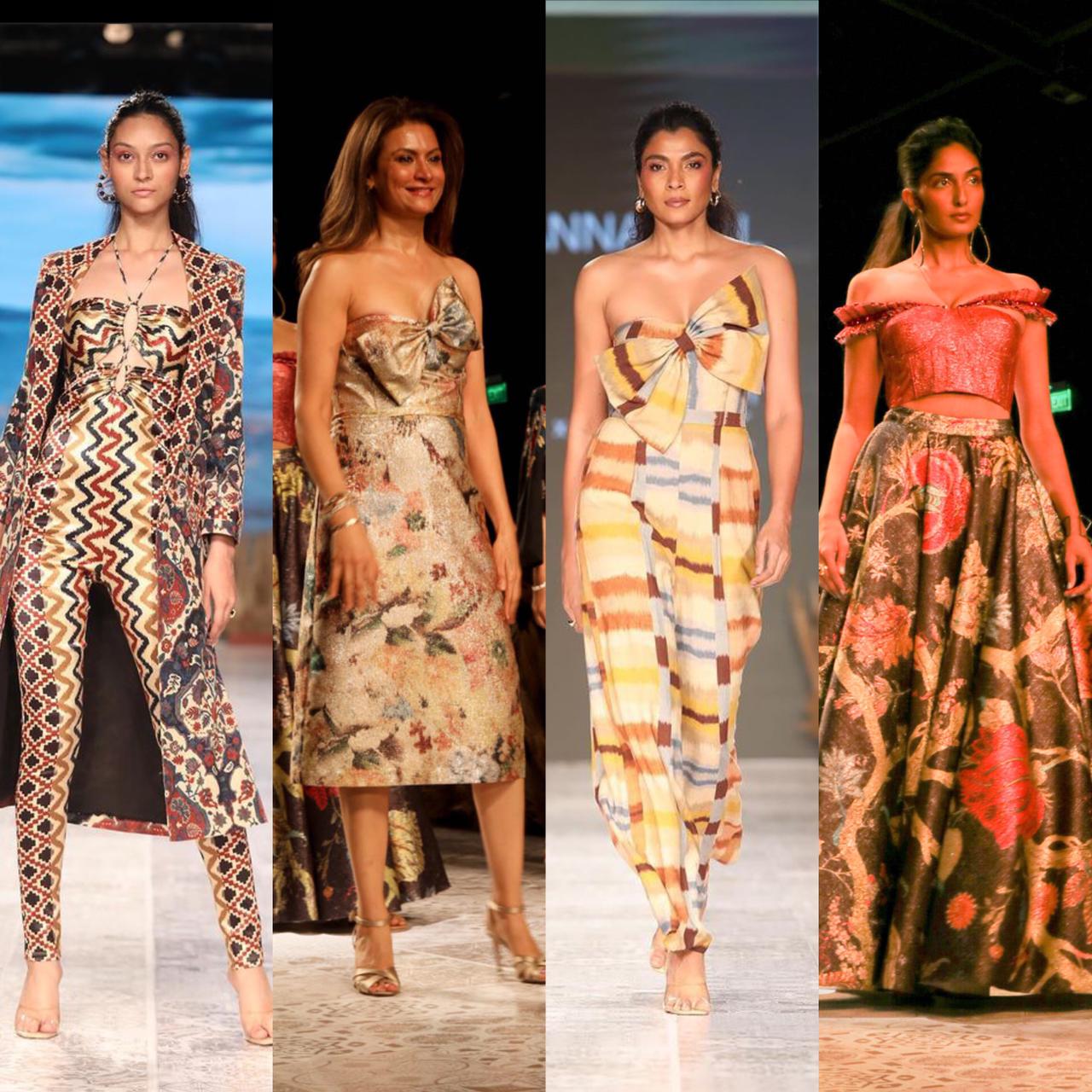 Rana Gill's "Casablanca Calling" is a vivacious collection that pays homage to 'Marrakesh.' The designer delivers a modern, fun line of dreamy curtains and striking prints in vivid jewel tones, inspired by fine apparel, sophisticated motifs, and glorious spice markets. Gill's appreciation for powerful and timeless aesthetics is reflected in the collection's items, which come in a variety of colours and fun silhouettes. Effortless vacation attire comes in the form of corsets, dresses, bustiers, and twirl-worthy full circle skirts in sumptuous shades of spices.
3. Pankaj & Nidhi at FDCI x Lakme Fashion Week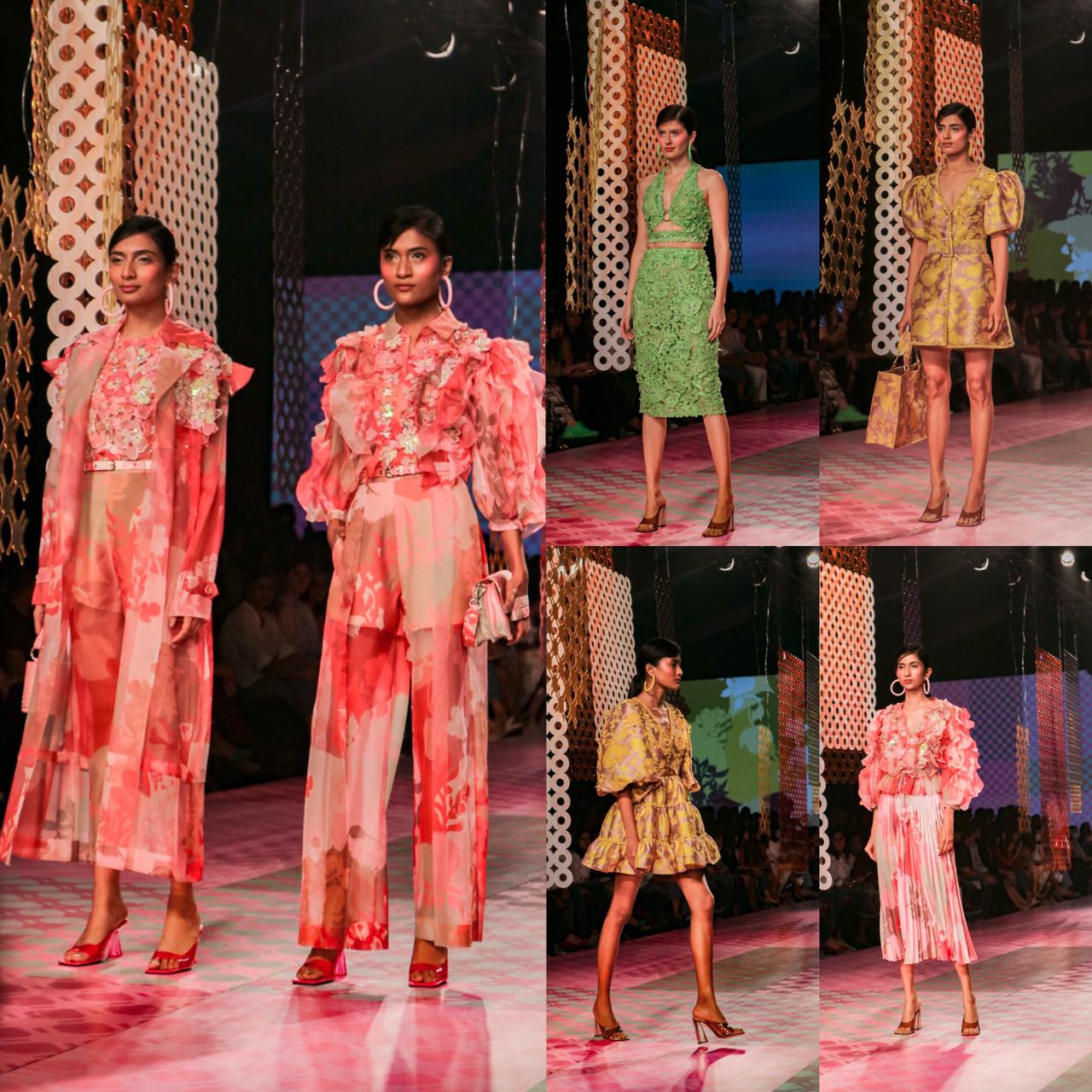 Pankaj and Nidhi's collection is filled with clashing hues and snippets of floral embroideries, all of which are complemented with dramatic sleeves and precise silhouettes. Sanjana Sanghi graced the ramp as a showstopper for the designer.
4. NBA 75 X Ananya Modi Jain at FDCI x Lakme Fashion Week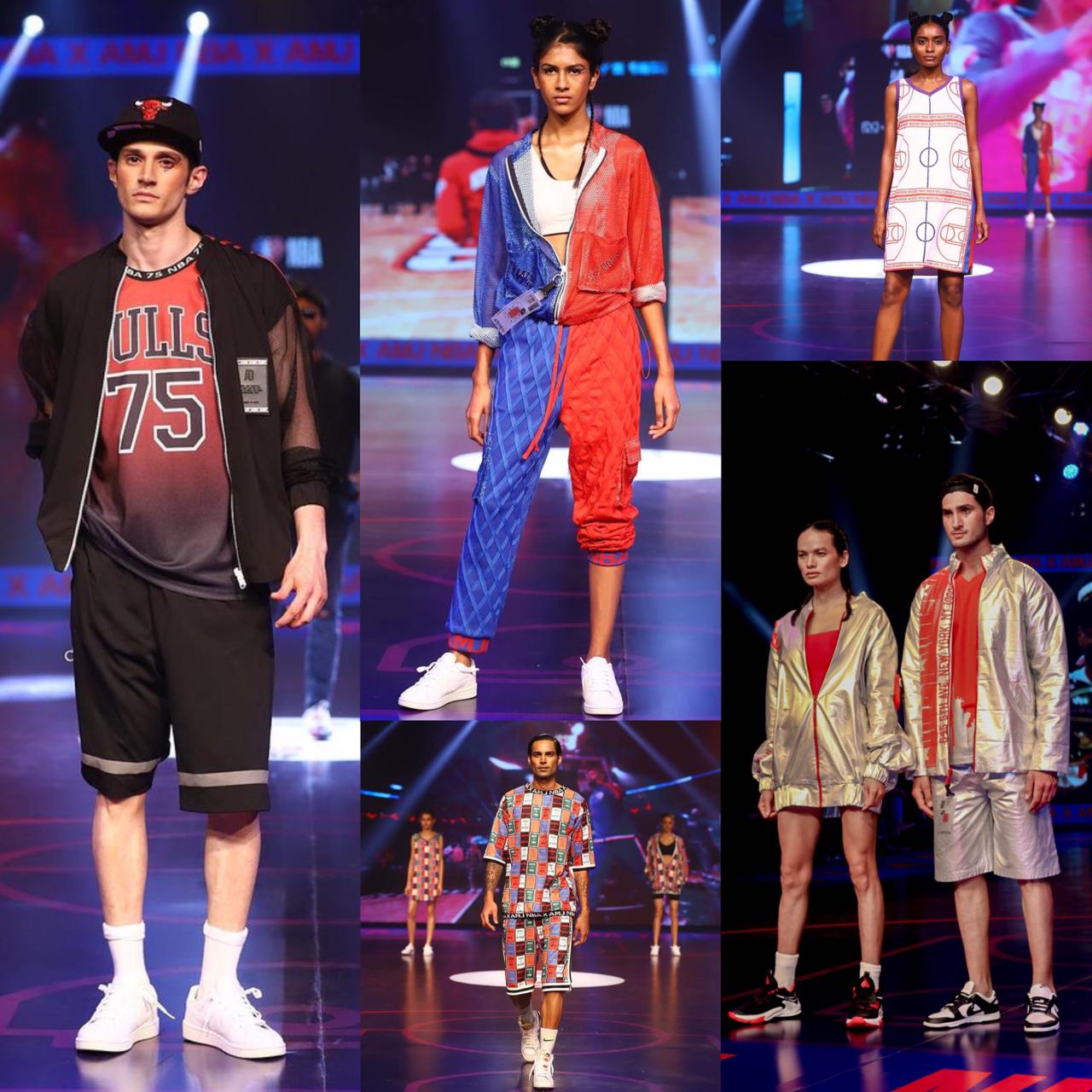 With a dash of sass, Jain's new collection redefines basketball culture. The NBA logo, the court's floor plan, the net, the New York skyline, the legendary franchises, and the NBA logo are all featured prominently. This all-weather collection is a celebration of the NBA's 75th anniversary, with a focus on form and function. They're a wardrobe staple and ideal conversation starters thanks to their casual lines and versatile cuts, which reflect a contemporary take on classics.
5. John Jacob presents Shivan and Narresh at FDCI x Lakme Fashion Week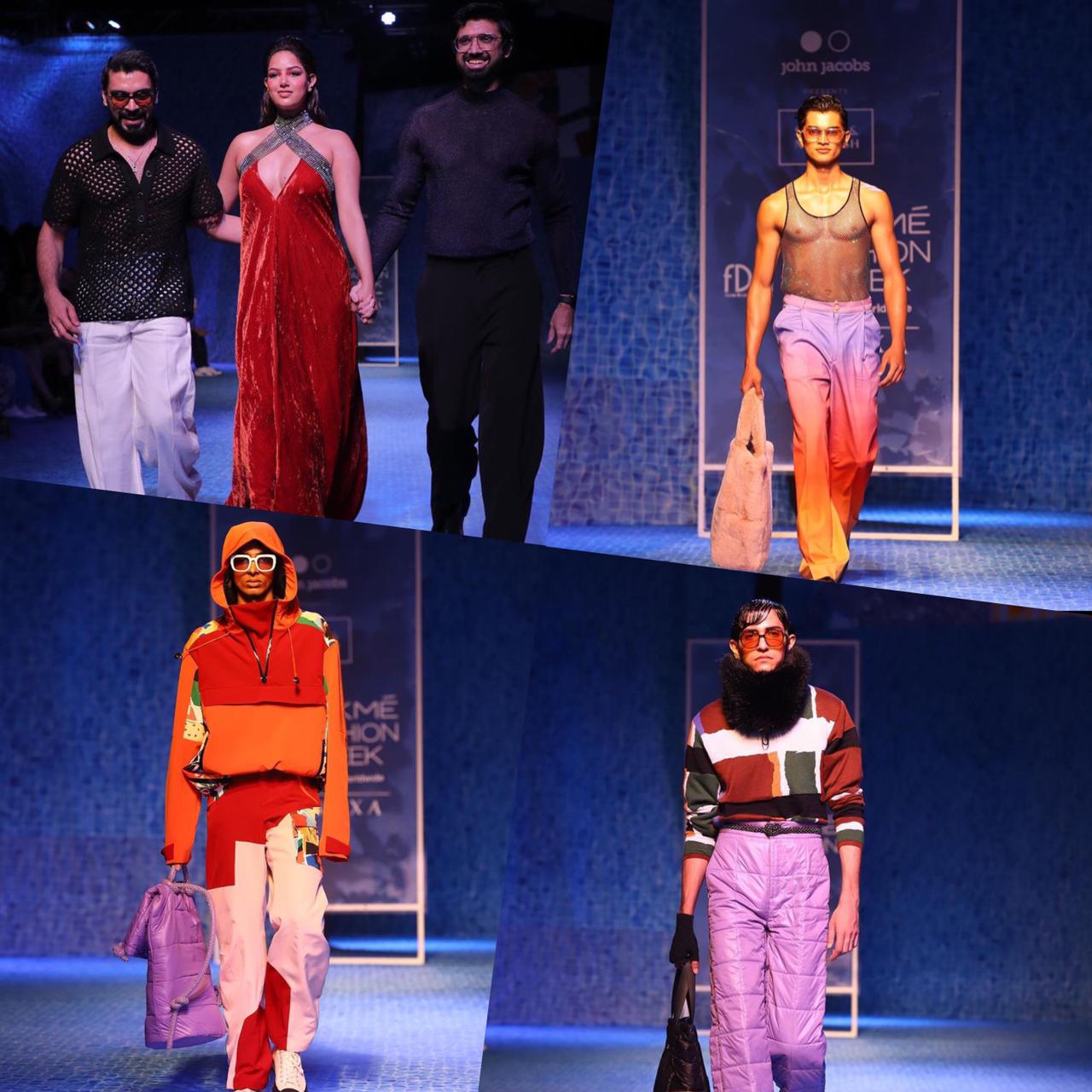 At FDCI X Lakmé Fashion Week, Shivan and Narresh's Fresconian Series is all about reconstructing the aesthetic magnificence of Rajasthan's Shekhawati Havelis, bringing India's magnificent history and growth to life through the modern perspective of art and design. This collection features 5 motifs that pay homage to both the artist and the artisans by evoking joy and creativity through beautiful combinations of dazzling skein shine and exquisite craftsmanship. The delicacy of each garment is highlighted by manual techniques such as hand knitting, crochet, hand-machine embroidery, and shuttle needle-lace technique.
6. NEXA Presents Tarun Tahiliani Luxury Pret at FDCI x Lakme Fashion Week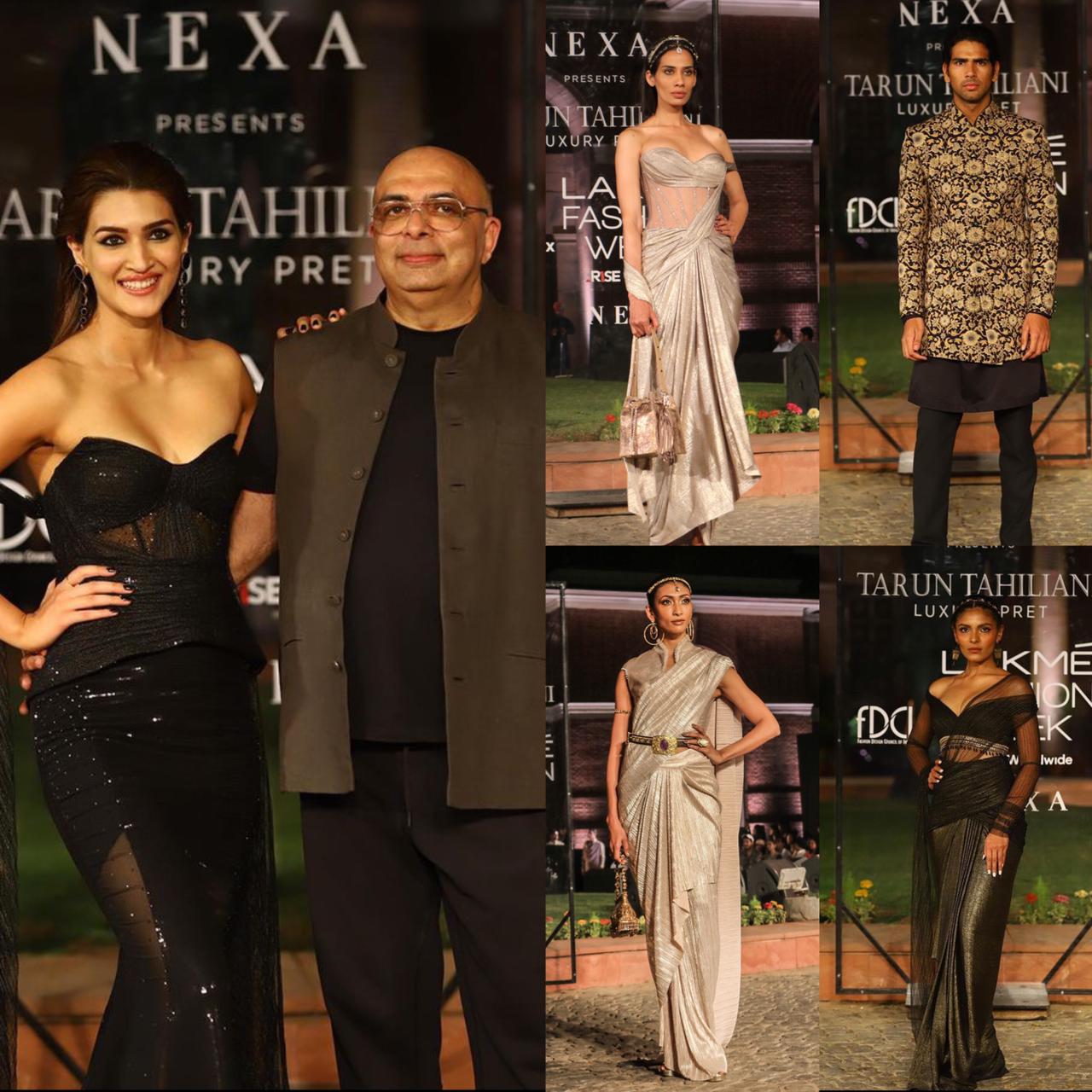 Tarun Tahiliani's Luxury Pret is both a gorgeous representation of modern India and a global brand. The collection includes prints that have been warped and reimagined in the most gorgeous materials. The textiles in this collection were woven with a Zari thread and Resham to give them a metallic textured gloss and make them look like molten metals. Kriti Sanon closed the show for the designer on Day 4.