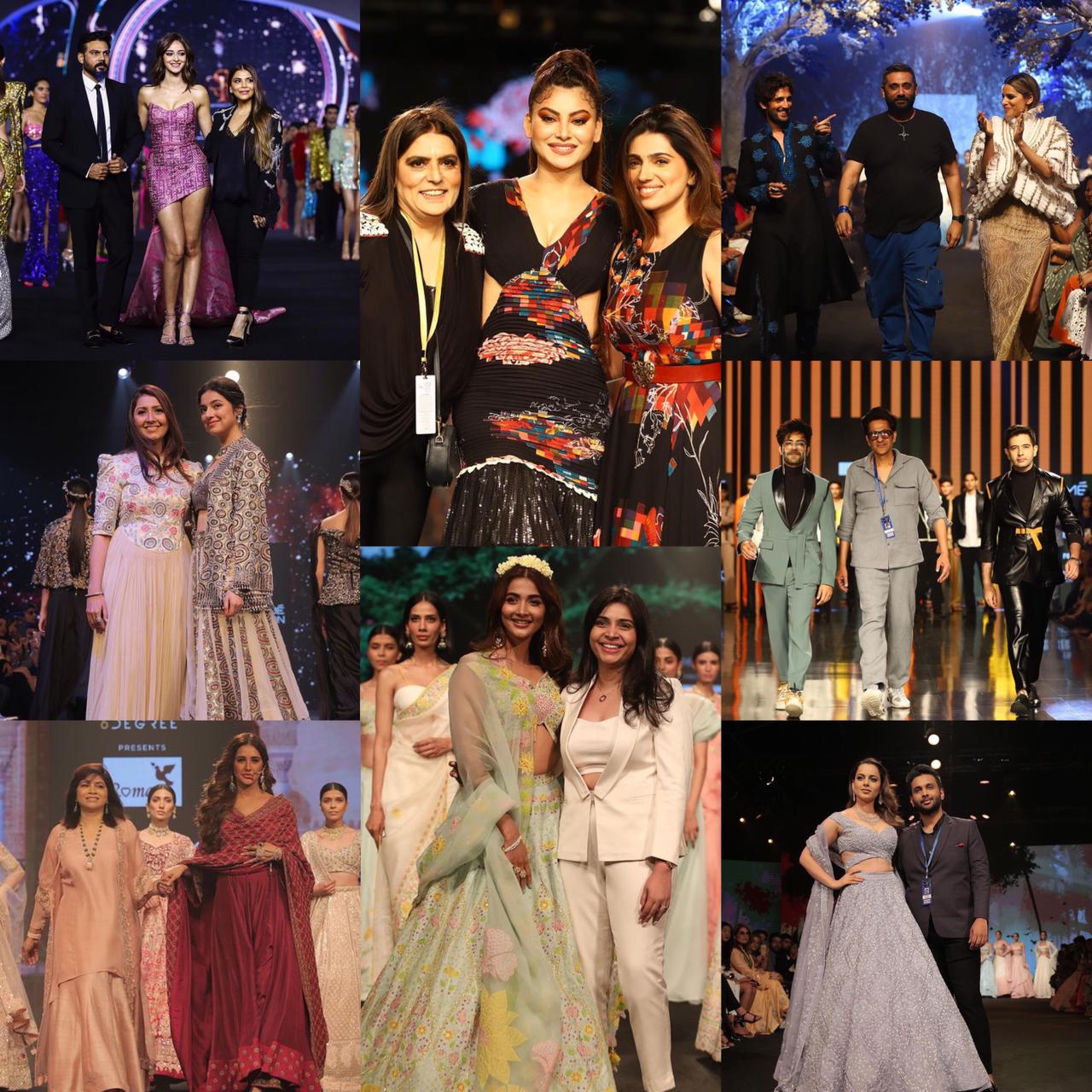 Bringing on Day 5 of FDCI x Lakme Fashion Week which was definitely worth the wait. The event was truly a star-studded affair, with several celebrities gliding down the runway and delighting the front rows.
6 Degrees Presents Sejal Kamdar Designs, Varun Chakkilam, Roma, Keerthi Kadira at FDCI x Lakme Fashion Week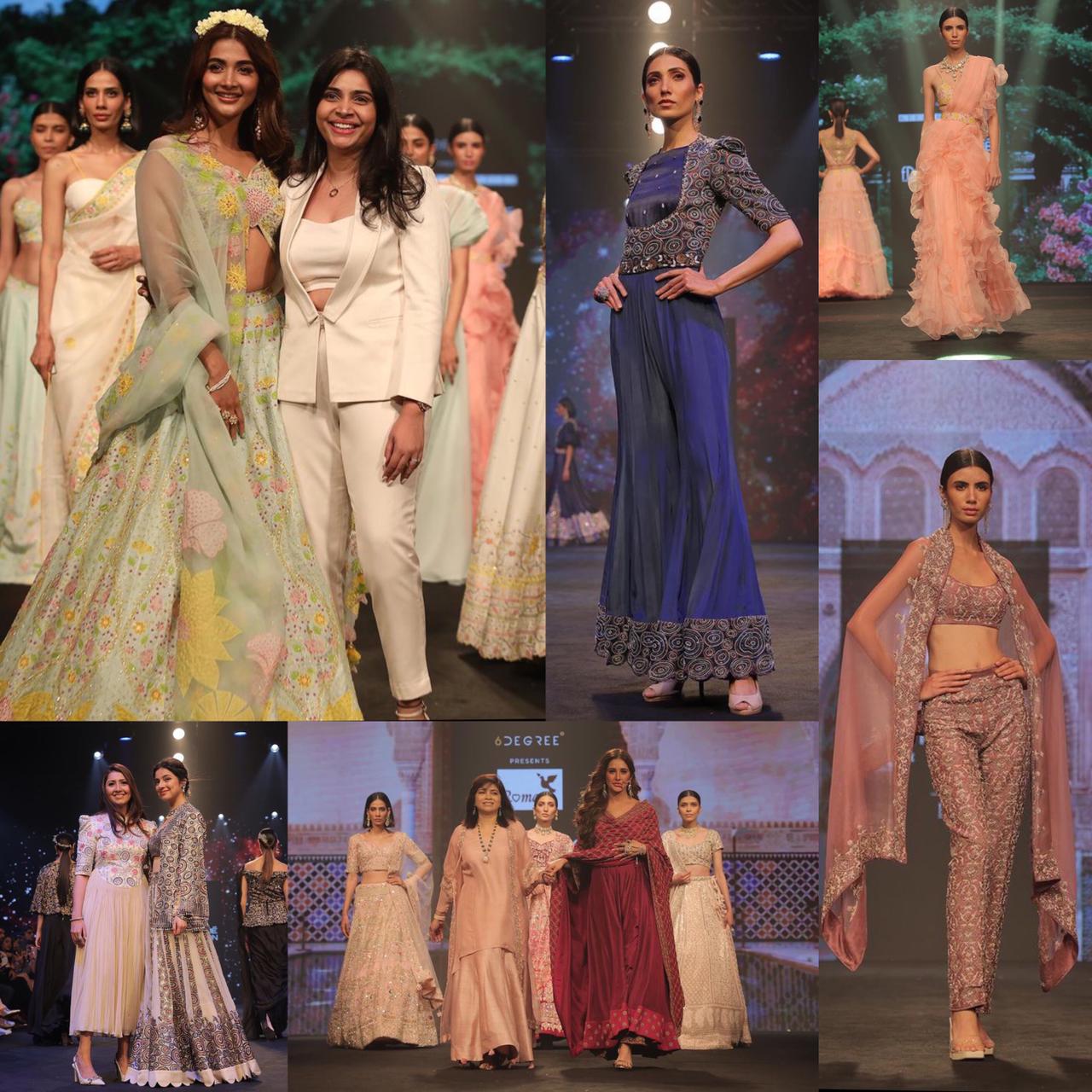 6 degrees showcased a diverse range of clothes from four brilliant designers on Day 5 of FDCI x Lakme Fashion Week. The intricate "Jharoka" collection was revealed by Roma Agarwal's label "Romaa." The regal evening dress featured Chikankari and Mukaish work that was seen centuries ago, and the embellishments were painstakingly carved on the clothing.
Divya Khosla Kumar walked the ramp for Sejal Kamdar where elaborate embroideries, superb materials, and strong design themes took center stage.

Pooja Hegde too graced the ramp for Keerthi Kadire's 'Alezaeh' collection. The designer brought in an extravagant arrangement of ruffles, florals in colours of rose, and the sparkle of sequins, bearing the bridal festivities in the heart.

Varun Chakkilam's 'Recherché' collection was inspired by the valley of flowers' incredible beauty and geometry, prompting him to produce a collection with accents of tremendous drapery and expertise. Kangana Ranaut closed the performance with a spectacular arrival in a pastel, lilac triad of lehenga, choli, and dupatta.
2. Mynah's Reynu Taandon + Nikhita & Pawan Sachdeva at FDCI x Lakme Fashion Week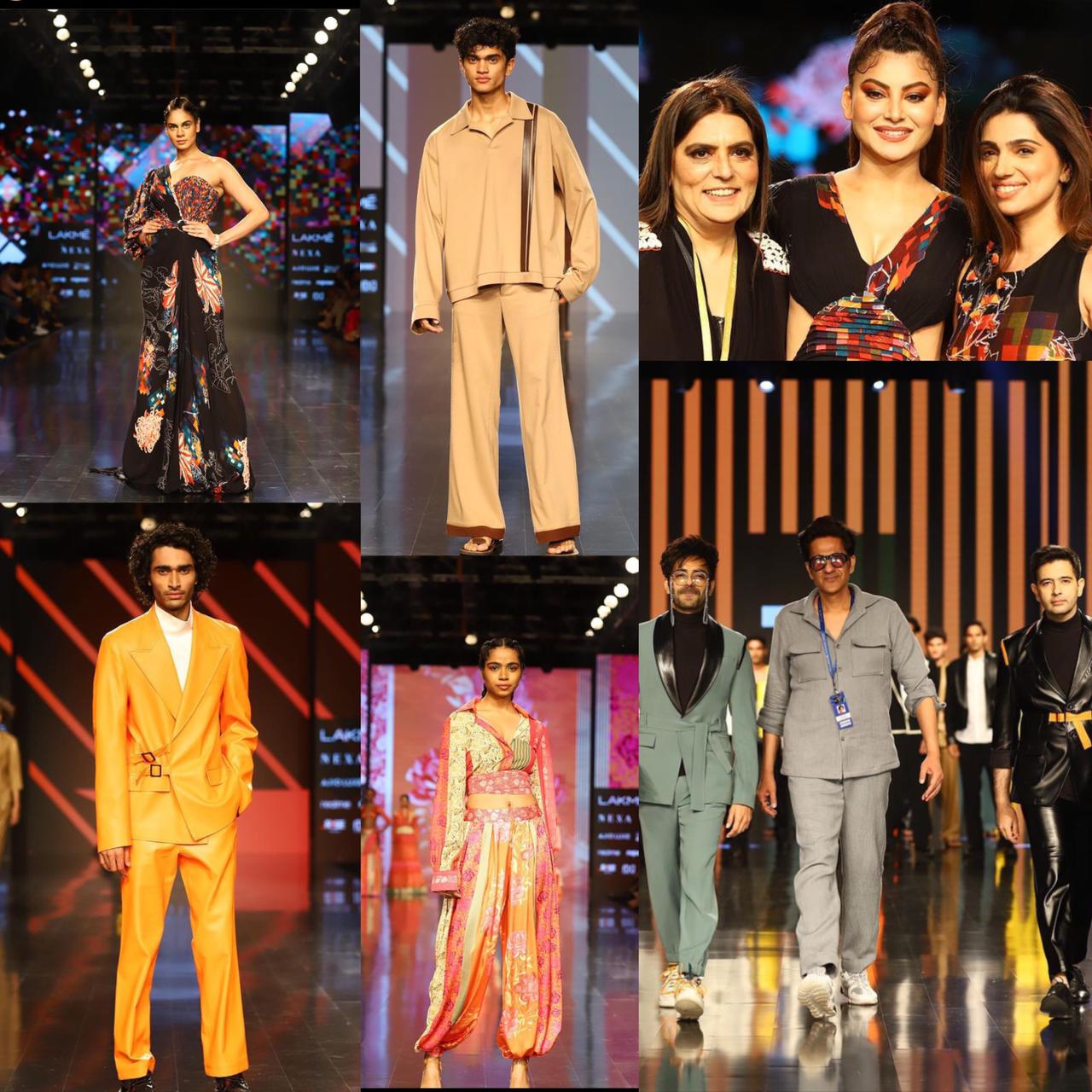 "Unveiled I'm Worth It," Mynah's Reynu Taandon and Nikhita collection, is a sweet note to the contemporary spirit of the fashionistas on the go. This collection effortlessly transitions from daytime resort wear styles like shirt dresses and kaftans to glamorously modest evening cut-out dresses and dinner gowns, complementing a wide range of moods and sensitivities of luxury vacationers and travellers.
3. Siddartha Tyler at FDCI x Lakme Fashion Week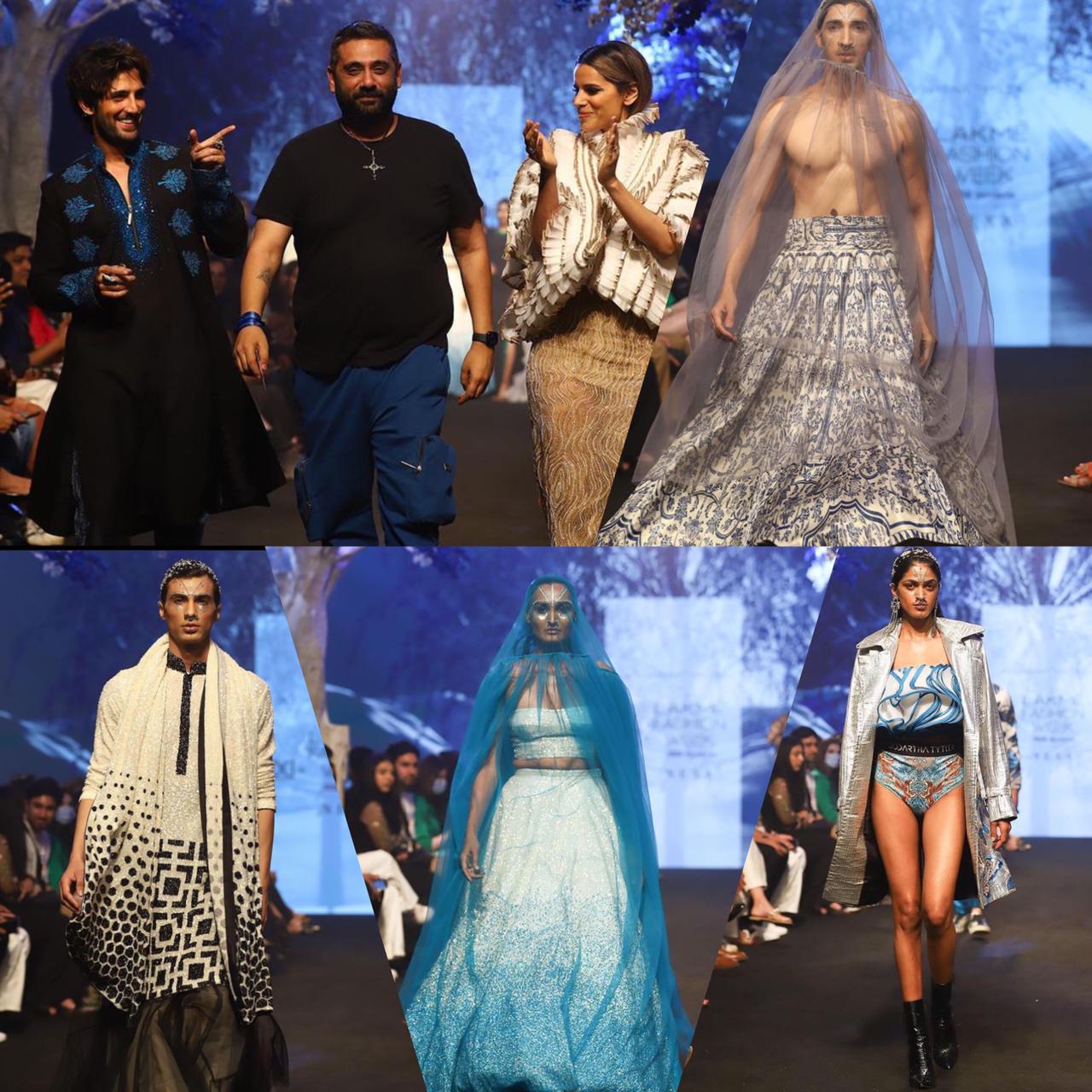 Aditya Seal turns the showstopper for Siddartha Tyler. The collection of Siddartha Tytler is inspired by "Sometsuke" art. Applique, crystal splashes, heavy sequin sheeting, ruffles, and digital prints commissioned by an artist are all part of the line. From swimsuits to elaborately embroidered couture lehengas, it has something for everyone.
4. Lakme Absolute Grand Finale Falguni Shane Peacock at FDCI x Lakme Fashion Week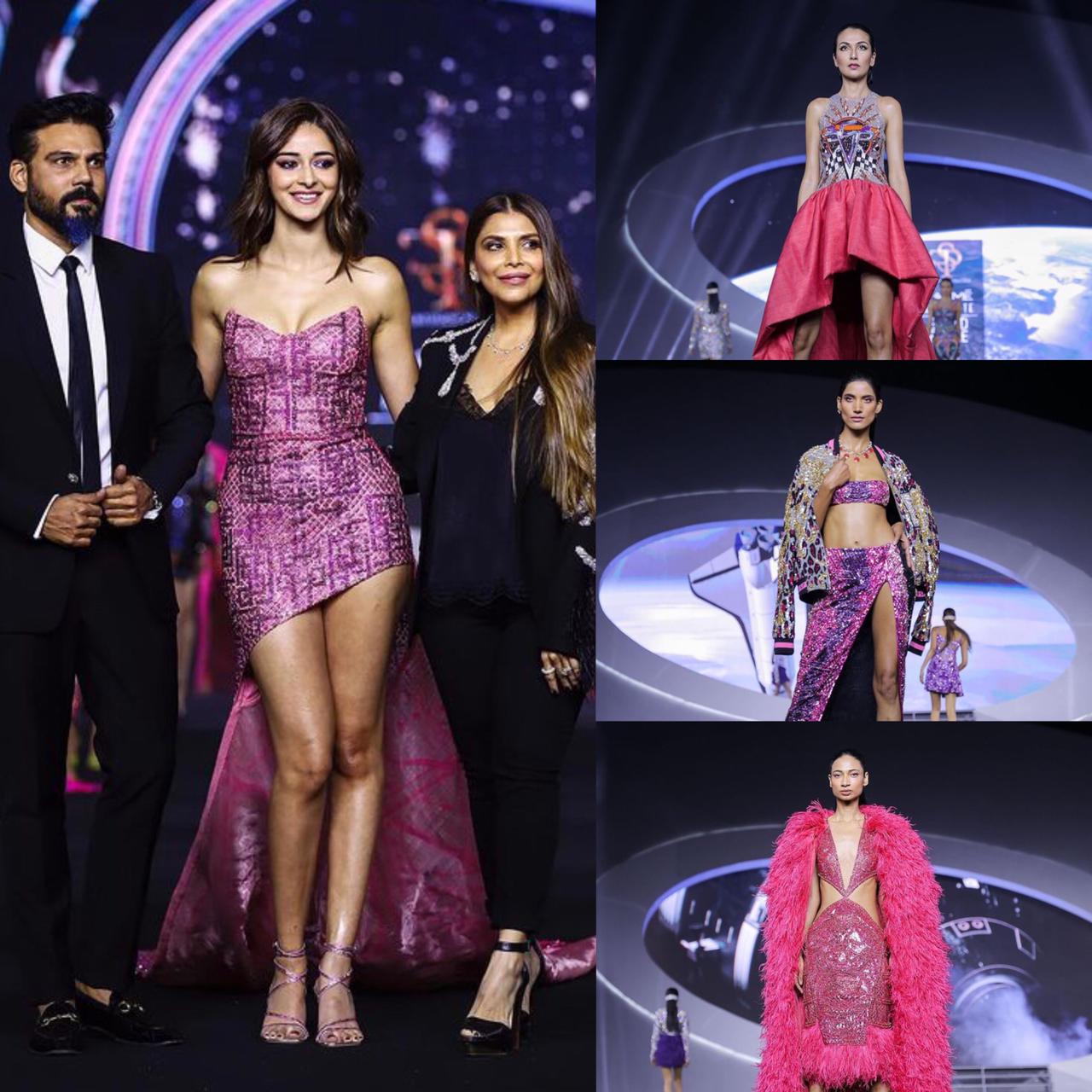 The Grand Finale of FDCI x Lakme Fashion Week was brought about by Falguni Shane Peacock with Ananya Pandey as the showstopper. Sequins, eye-catching shapes, and delicate feathers abound in this colourful collection. This collection includes anything from bomber jackets to gowns. Every pattern shines out with its embroideries, which are infused with a glistening charm.
5. aLL presents Big Bold Fashion at FDCI x Lakme Fashion Week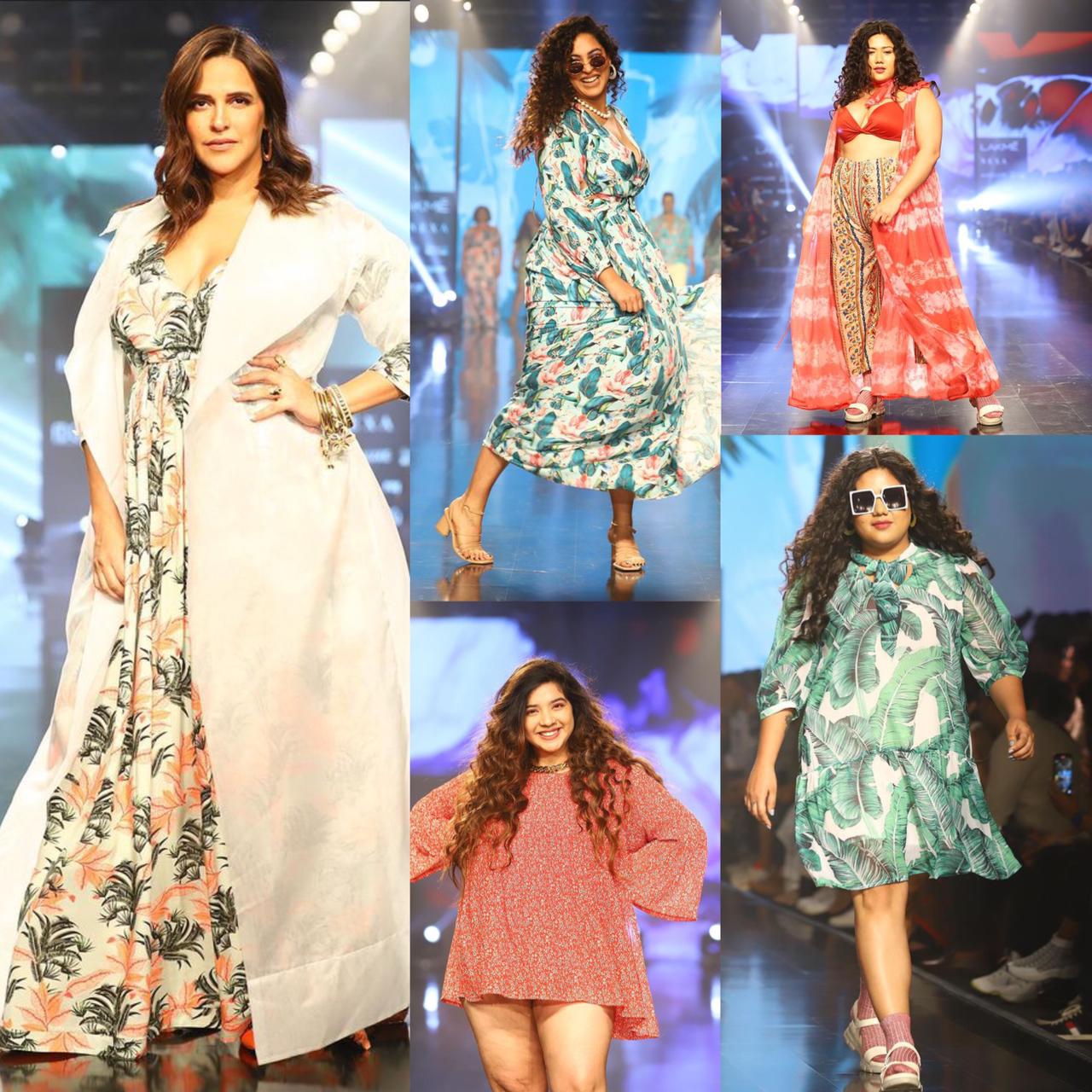 The following show was put on by an inclusive plus size fashion brand- aLL, which has allowed any plus size person to present themselves with confidence and without reservations presented their 'Big Bold Fashion' collection.
Rajeev Singh, Business Head at aLL enlightened about what has inspired the brand since 2005 i.e. the gap which fashion industry faced when it came to varied 'body sizes' and the journey which led them at FDCI x Lakme Fashion Week 2022, and how the brand has helped people from various professions today to connect and form a broader perspective of being passionate about fashion irrespective of the body type.
That said, the collection showcased models in easy-breezy silhouettes in bold and beautiful prints- from floral to tie-dye patterns that ensure your summer wardrobe gets a snazzy and bold makeover! Sakshi Sindwani, a fashion influencer, and actress Neha Dhupia were models for the day at the show, and they made it a success by showcasing ALL clothing and making a case for more representation of diverse sizes on the runway.