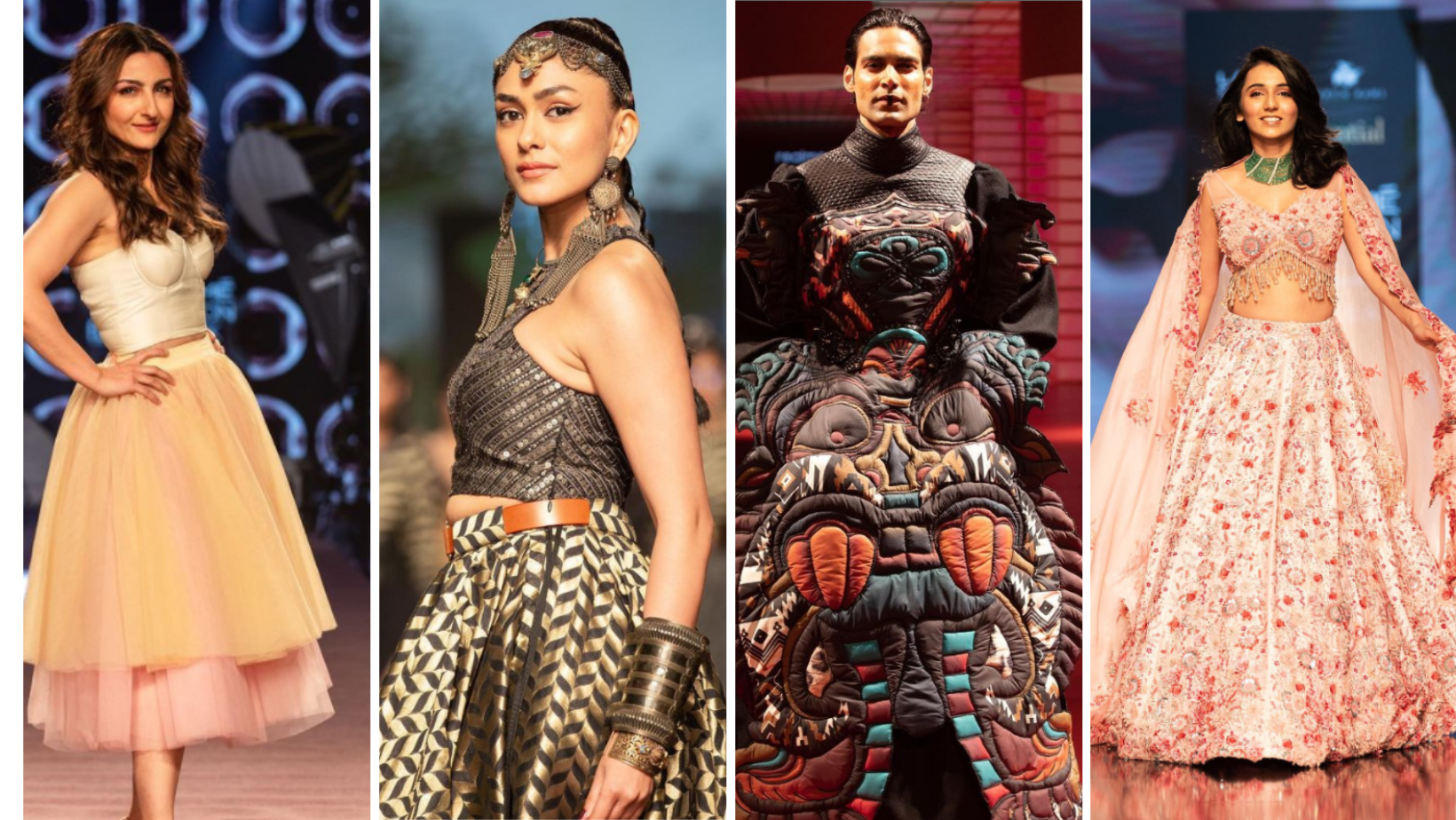 They say all that starts well, ends well!
FDCI x Lakme Fashion Week Day 1 was a huge crowd-puller. The runway has been one big fashion feast with ace designers, influencers, and media houses in heaps. Celebrities like Soha Ali Khan, Manoj Bajpayee, and Mrunal Thakur graced the occasion. Masoom Minawala walked as a showstopper for Shantanu Nikhil's 'Quintessential'.
The day started with Alpona Design's earthy color palette full of beautiful and intricate flower and bird motifs, cut-out metallic dresses. The designer has played with a lot of fabrics and digitalized patterns. Shriya Khanna comes up with her next Luxury prét line for women, which is texture-driven as well as dainty, layered, sculptural, monochromatic, and artistic.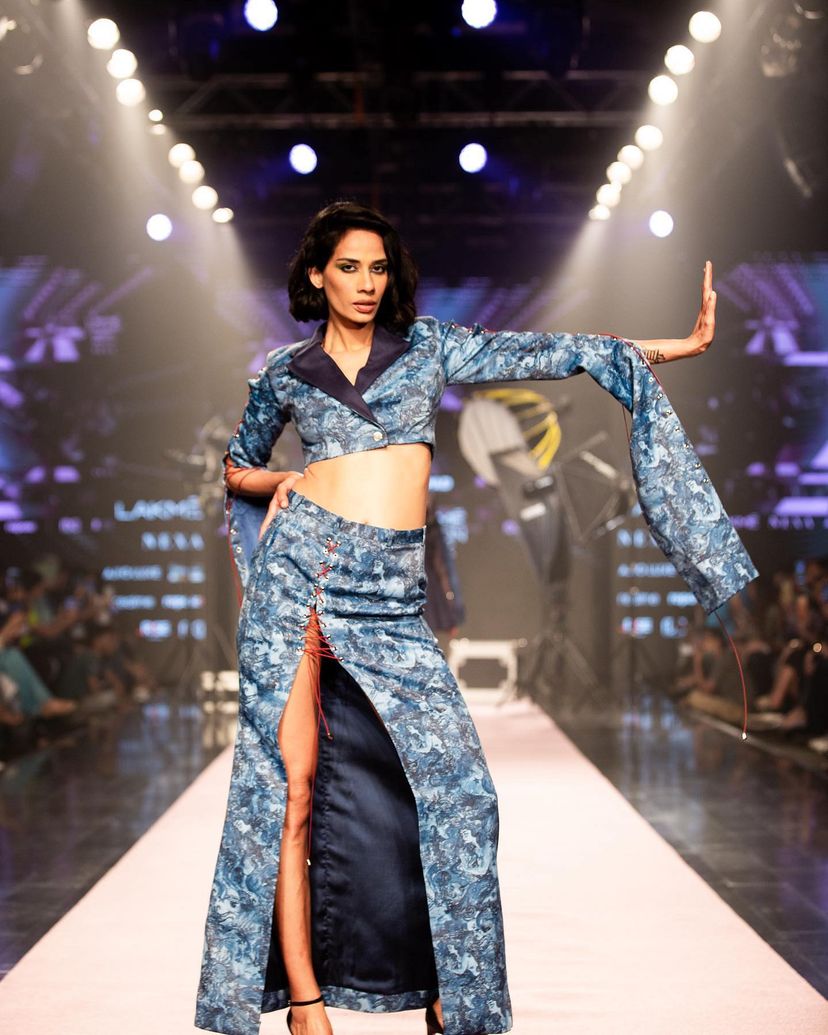 INIFD Launchpad showcased some trendsetting, upbeat silhouettes which were quite eye-catching. One could spot creativity bursting out of their designs. INIFD show was closed by Soha Ali Khan who looked stunning.
Day 1 also marked Outhouse's debut on the ramp.  Their upcoming collection incorporates colorful beads, resin, seed beads, raffia, and even enamel, with each creation holding its own distinctive appeal, reflecting the very spirit of the Y2K era. Their gorgeous handbags sparkle brightly with metallic undertones, demonstrating their superb craftsmanship.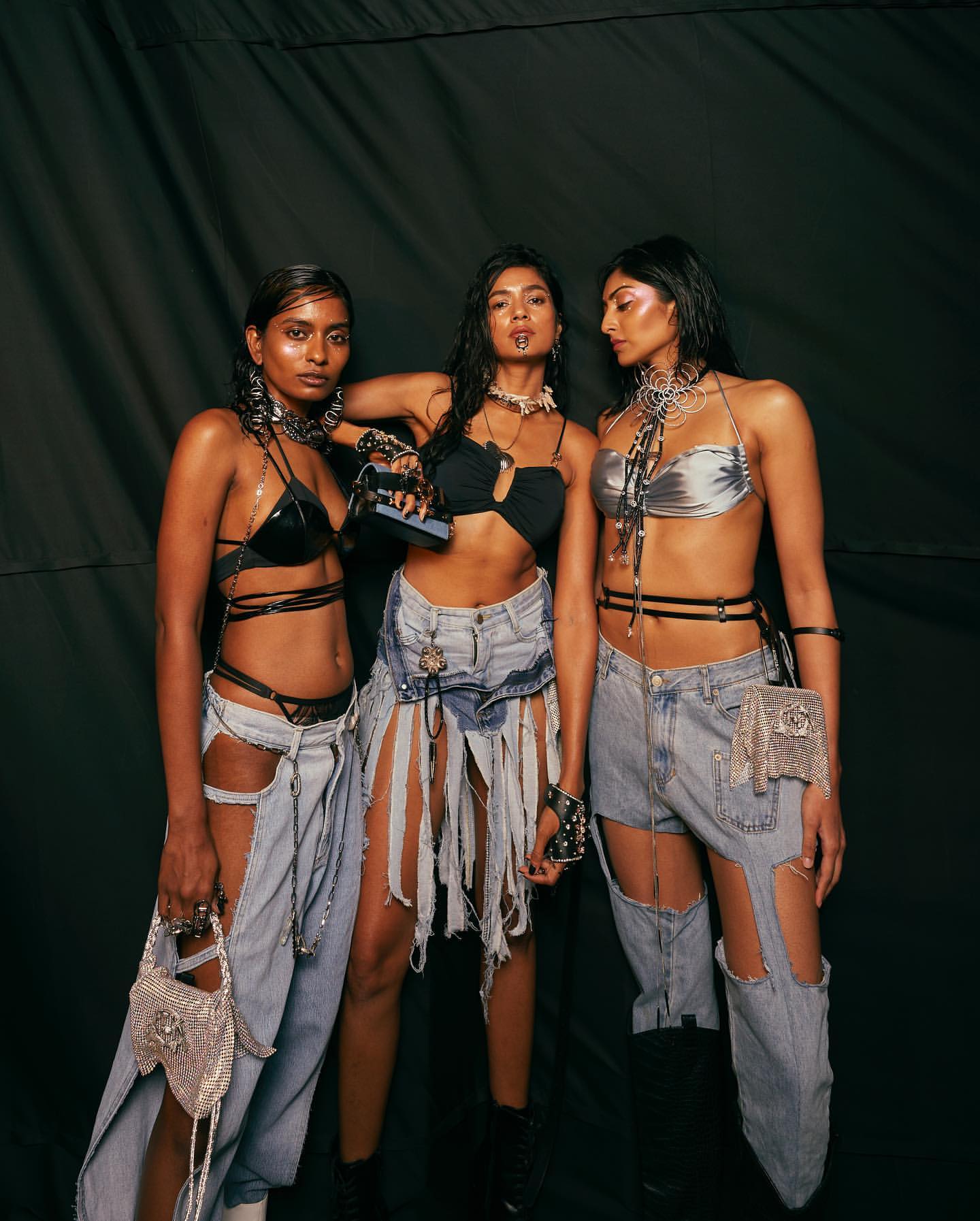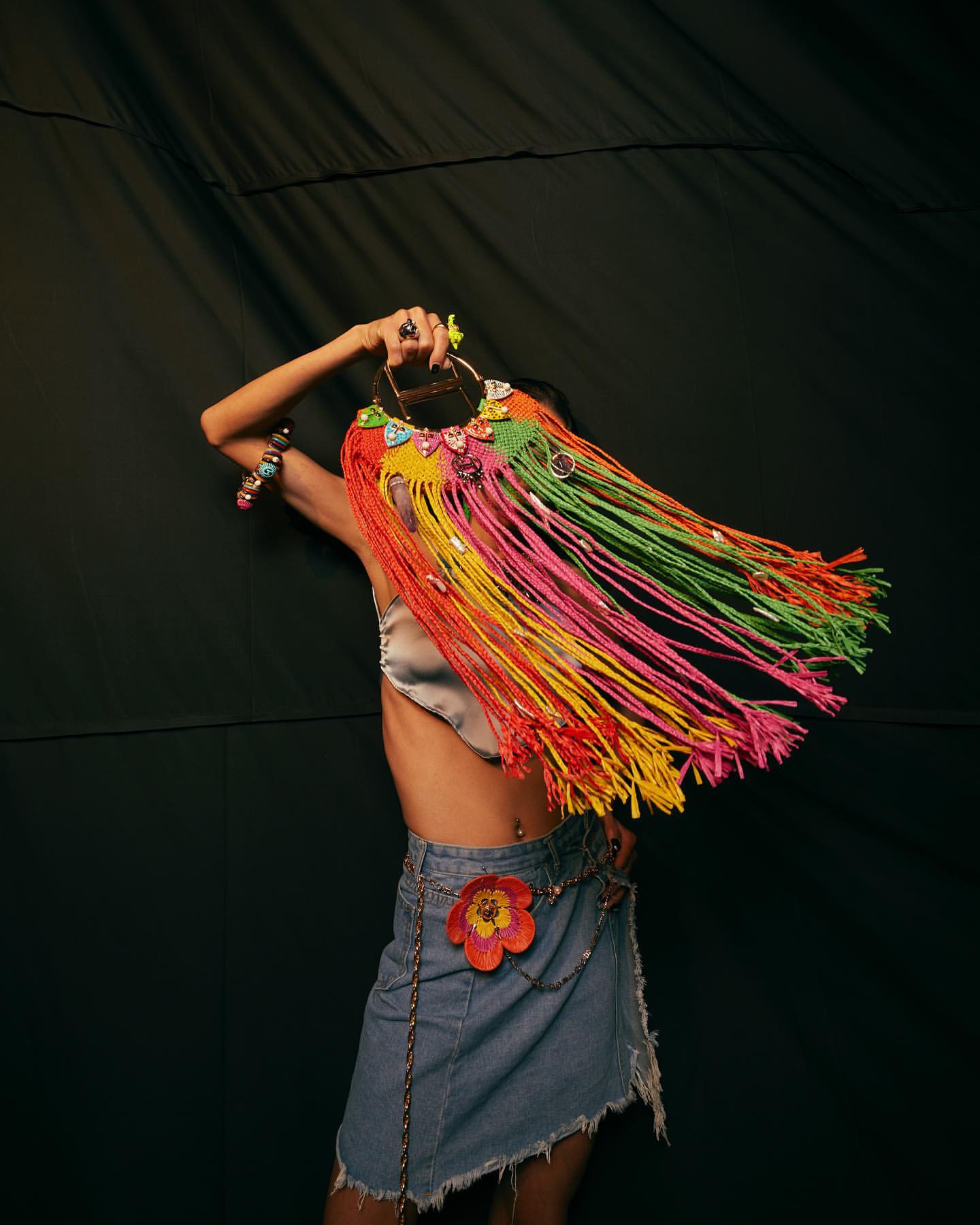 Alpana Neeraj's collection represents a triumphant resurrect. The collection has evolved into a more minimalist incarnation, yet it still has a signature blend of structure. The range takes a cheerful twist with bows and trails made furious with their typical aggressive construction style.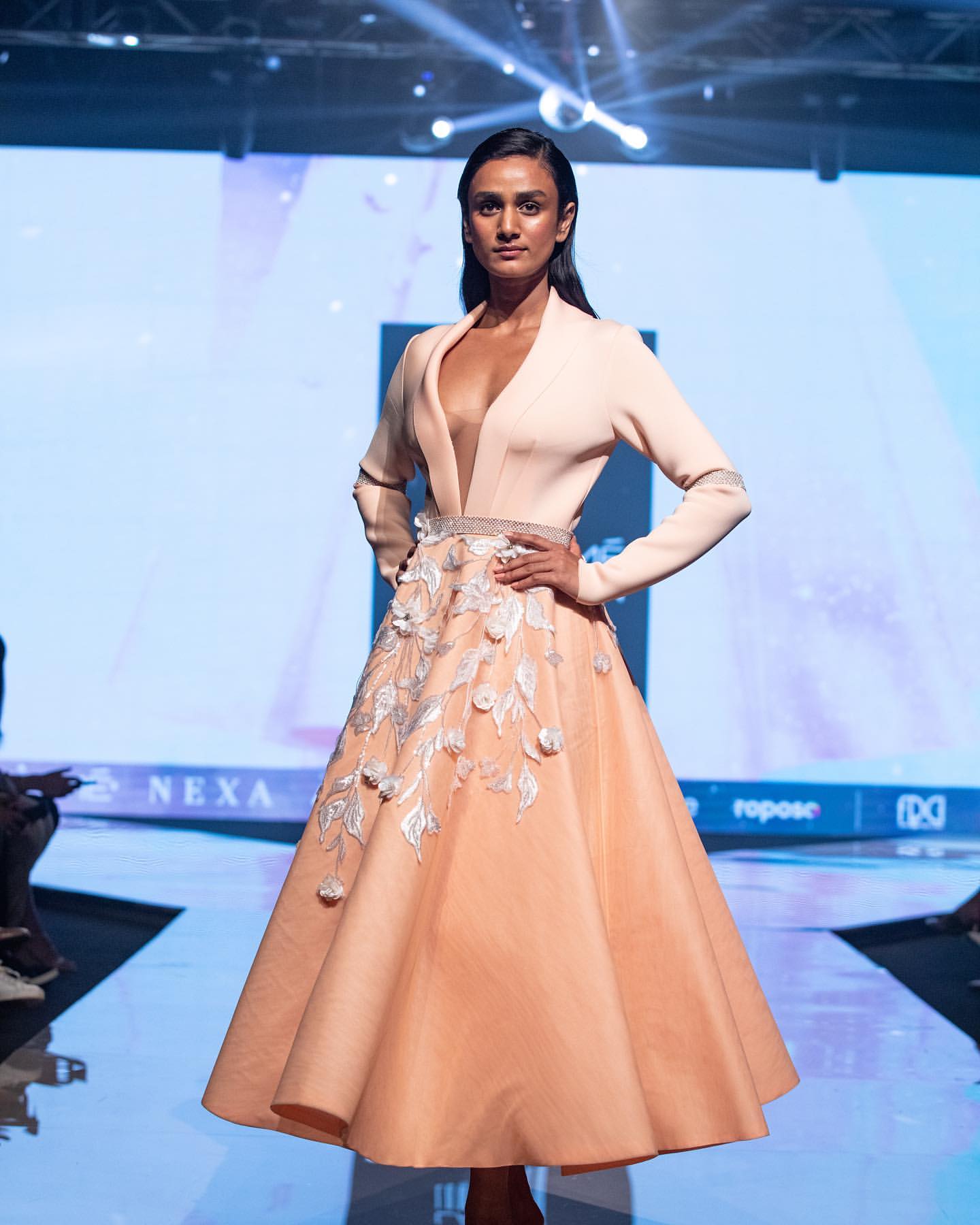 "Winter Rain," a collection by Samant Chauhan, has a captivating influence. Metallic embroideries are mixed with Chanderi Silk blended with organza and cotton in his line, giving it an experimental twist. The color scheme consisted primarily of black, off-white, and grey. Manoj Bajpayee, the showstopper was also spotted in a silver-grey suit with sequined floral appliqué on the sides.
With his distinctive romantic embroidery with a bit of fun and drama combining patchwork and hand-sewn mirrors, Bahl creates timeless pieces. Handcrafted ethnic attires including lehengas, capes, and gowns were blended with sequin detailing and embroidery by the designer. Masoom Minawala, the show stopper, wore a rose pink and scarlet sequined costume that brought the collection together.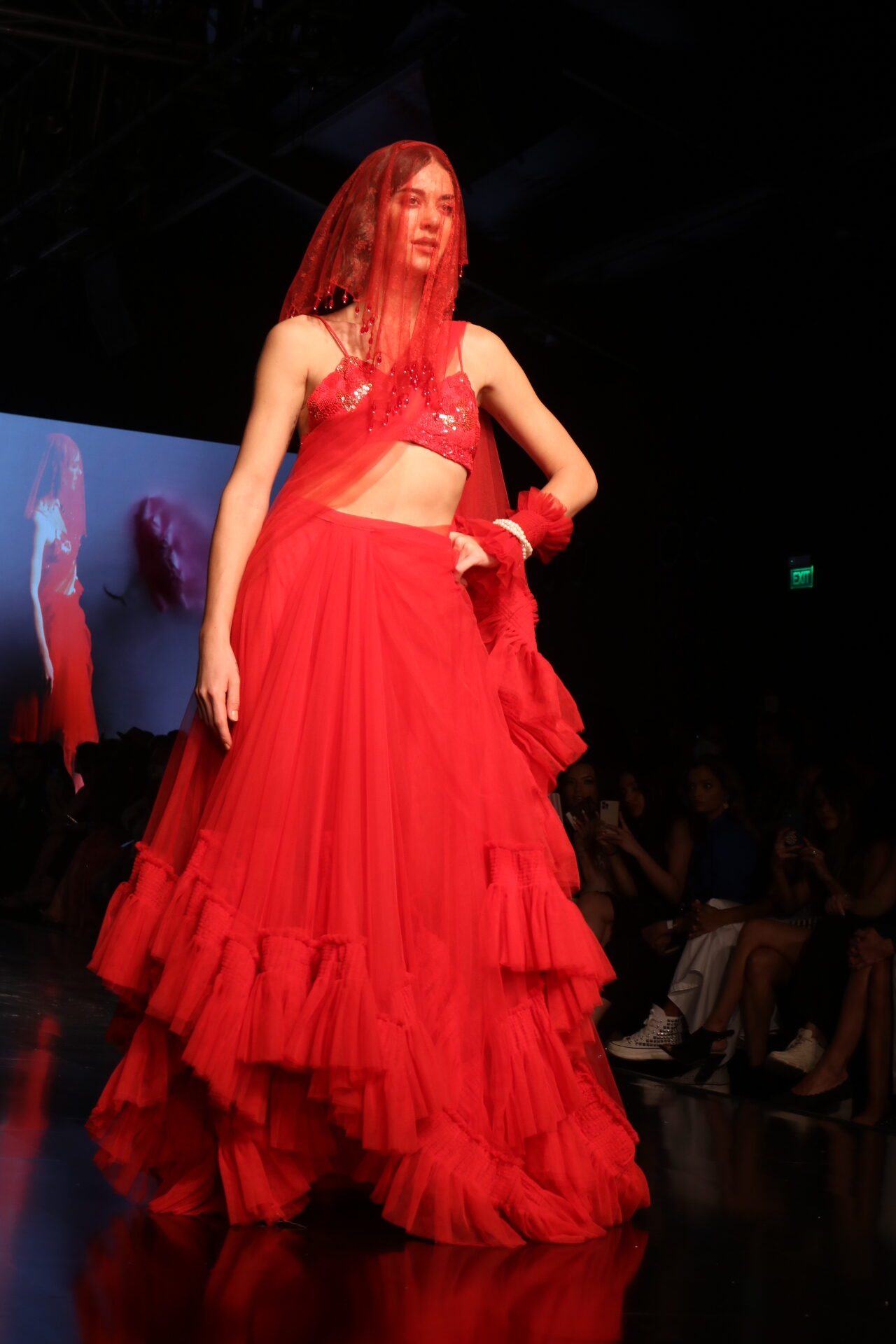 The 'Nomad' collection by Shantanu Nikhil encapsulates all that is going on in the world through symbols, textures, shapes, and patterns. Roughly knit sweaters that look like they're made of rope yarn are perfect for a breezy beach day, while classic intarsia with huge leopard spots is cut into voluminous jackets for the city jungle.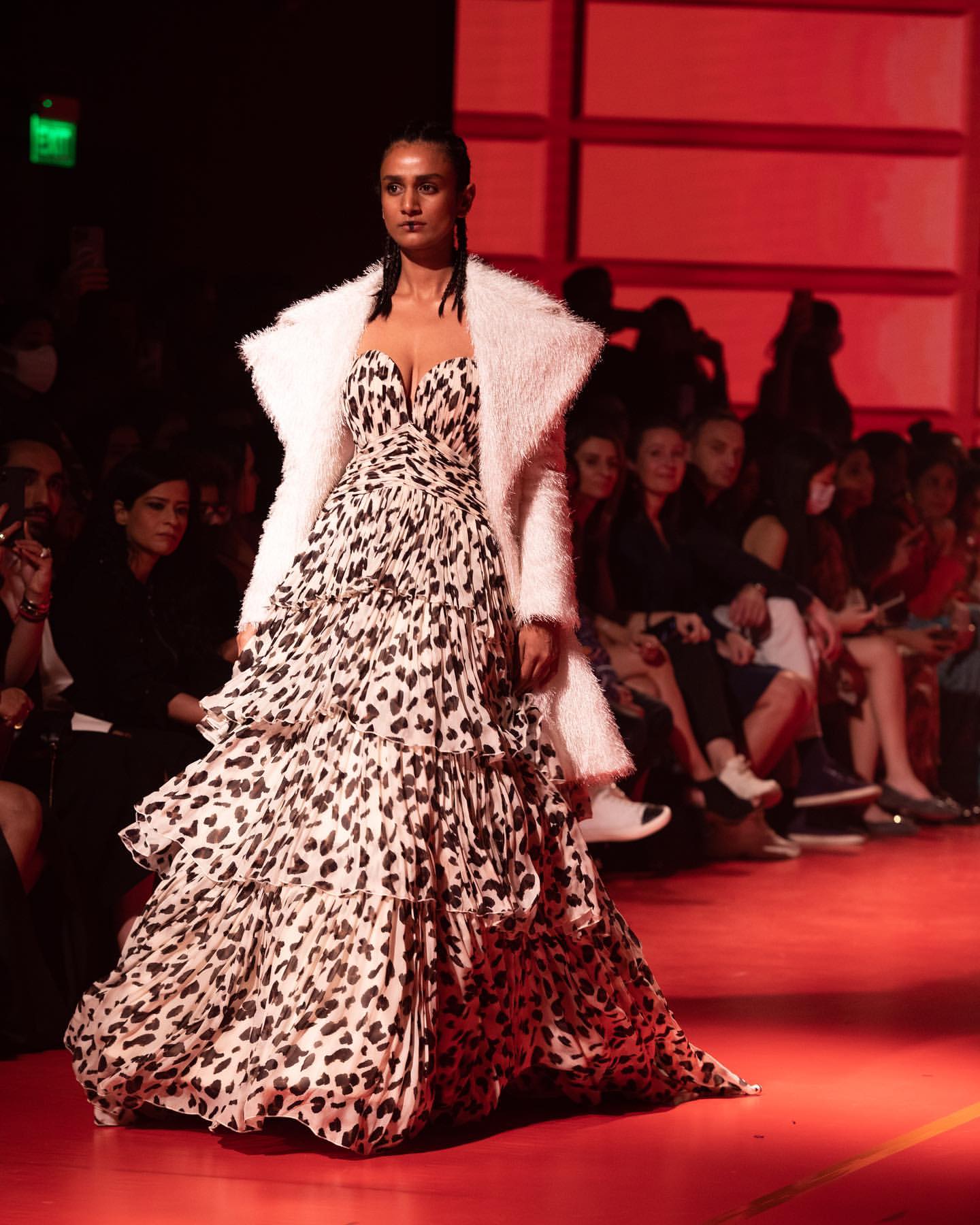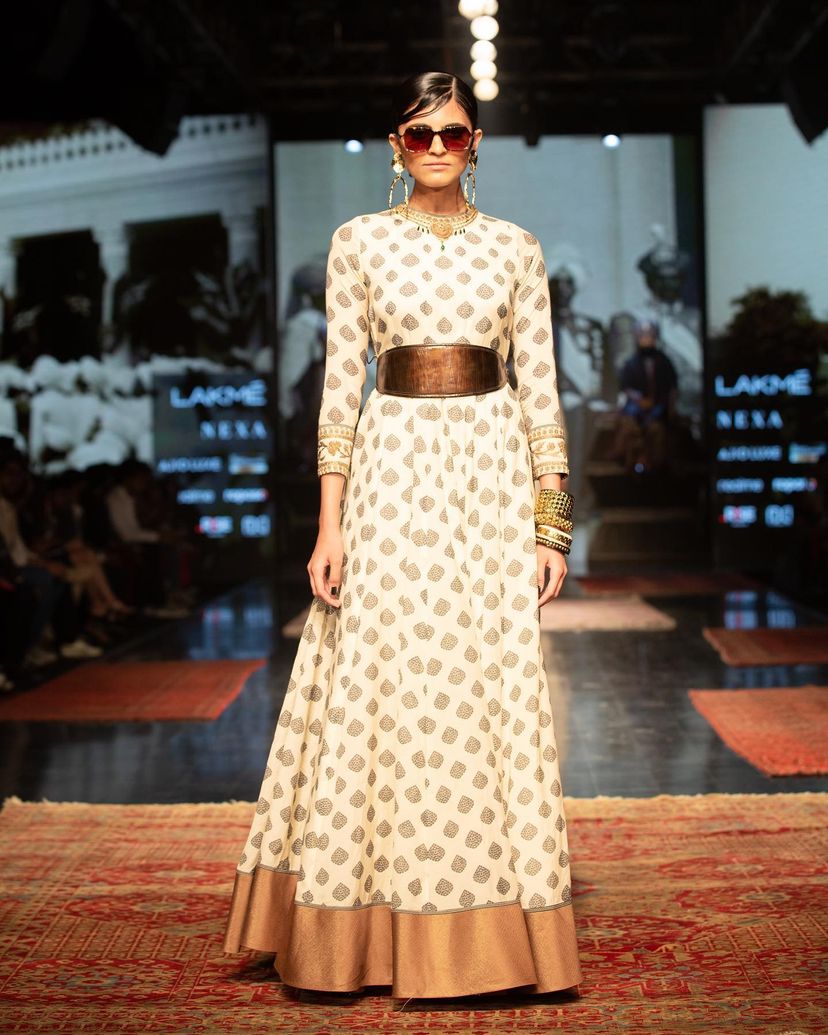 JJV by JJ Valaya makes its premiere with an eco-conscious line through TENCEL LUXE filament yarn, a sustainable, eco-friendly, and vegan alternative to silk. Rumeli- The Summer Story has been created with a sustainable mindset. Mrunal Thakur closed Day 1 of the FDCI X Lakme Fashion Week.