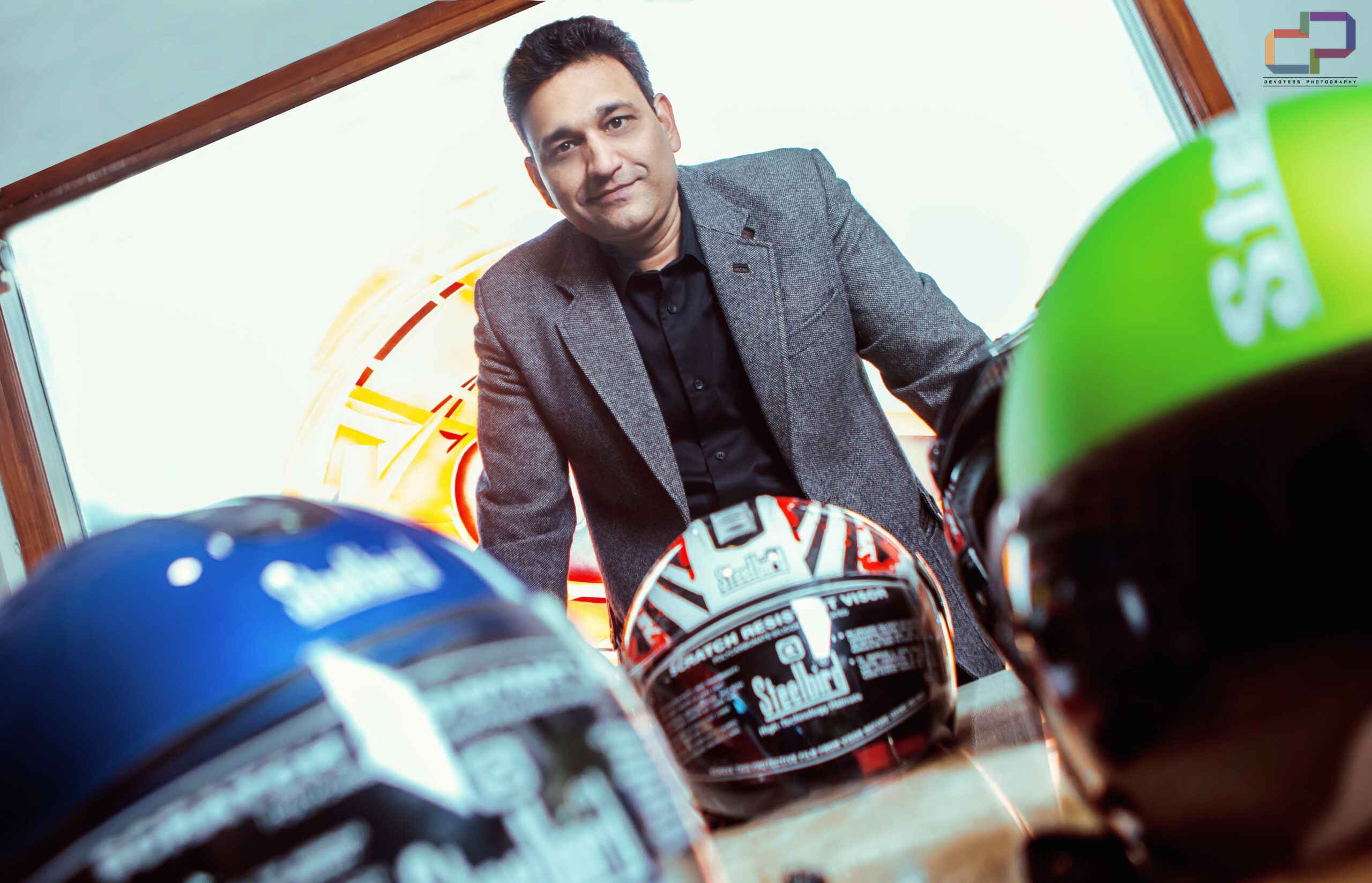 Why did you come up with an idea for female helmets now, after so many years of being in business?
Steelbird is 55 years old organization and we are already catering to all segments of riders.  In earlier times, we have already launched many helmets in past for female riders i.e. SB-33 (EVE), Yoyo etc.  But market dynamics are changing very fast. As per one survey, one of every four scooter buyer is woman. Also the majority of scooter buyers are young 64% of the women scooter buyers are at the age of 30 years or below. That means female riders are ready to spend money for safety, style, fashion and that shows the business potential of female helmets and the future growth of this segment.  Therefore Steelbird launched many helmets, especially for female riders. Recently, we have launched a new range of helmets for ladies called SBH-26 Bella. The helmet range is available in India and prices Starting at Rs.1,149.
Where are the major opportunities and challenges you identify in Helmet industry?
If we talk about the current general industry scenario, India's economy is following a sharp decline in consumer demand and tepid investment. The government has already announced a series of measures as part of its efforts to put growth back on track but if we talk about the helmet industry, time is extremely favorable as the industry has a lot of support from the government. 
Firstly, helmets being a life-saving device, they should be ISI marked only, but still, non-ISI marked helmets are being extensively produced in our country. The capacity of 50% ISI-marked helmet manufacturers are empty as the market is flooded with non-ISI and fake helmets.
Secondly, the helmet Industry doesn't know when the government will make helmets mandatory in Pan India. As of now, the total investment required to serve the helmets to the Indian market is Rs.6000 crores so, nobody is ready to invest in this heavily. Right now, the helmets come under Luxury products as 18% GST is levied on it. We have purposefully urged the GST council to cut the GST on helmets to 0% as the helmet is a life-saving device and is equivalent to medicines when its importance is considered.
How has the pandemic affected your business and how are you dealing with it?
The pandemic has had a negative effect on the Indian Automotive Industry, which was already in a state of prolonged slowdown for some time, "This effect, however, was not so severe for the Indian helmet Industry as Steelbird continues to see growth in coming times.
Currently, some verticals are still moving at a slow pace like Online sales and Government business. Additional Covid19 products like face shields are contributing to business progression.
Narrate your journey so far, What are your future plans?
My professional journey is nothing but a collection of diversified experiences in the past 24+ years. It started off with Minda Industries Ltd in the beginning and later had explored through Murugappa group, SKF, LML, 3M and finally ended at Steelbird group of companies. It was an alluring and versatile journey through different verticals including Sales, Marketing, Purchase, Operations, Retail, Government business, Online, Exports, Institutional business, OEM business, and a lot more to mention. Currently, I am responsible for P&L and end-to-end management of Steelbird group of companies. Overall it's been a very adventurous and wholly satisfactory journey with a lot of traveling to Pan India & Internationally too. I have also had got opportunities to manage Regional, National & International levels of positions.