By Dr. Madhuri Agarwal, Dermatologist and Founder of Yavana Skin Ae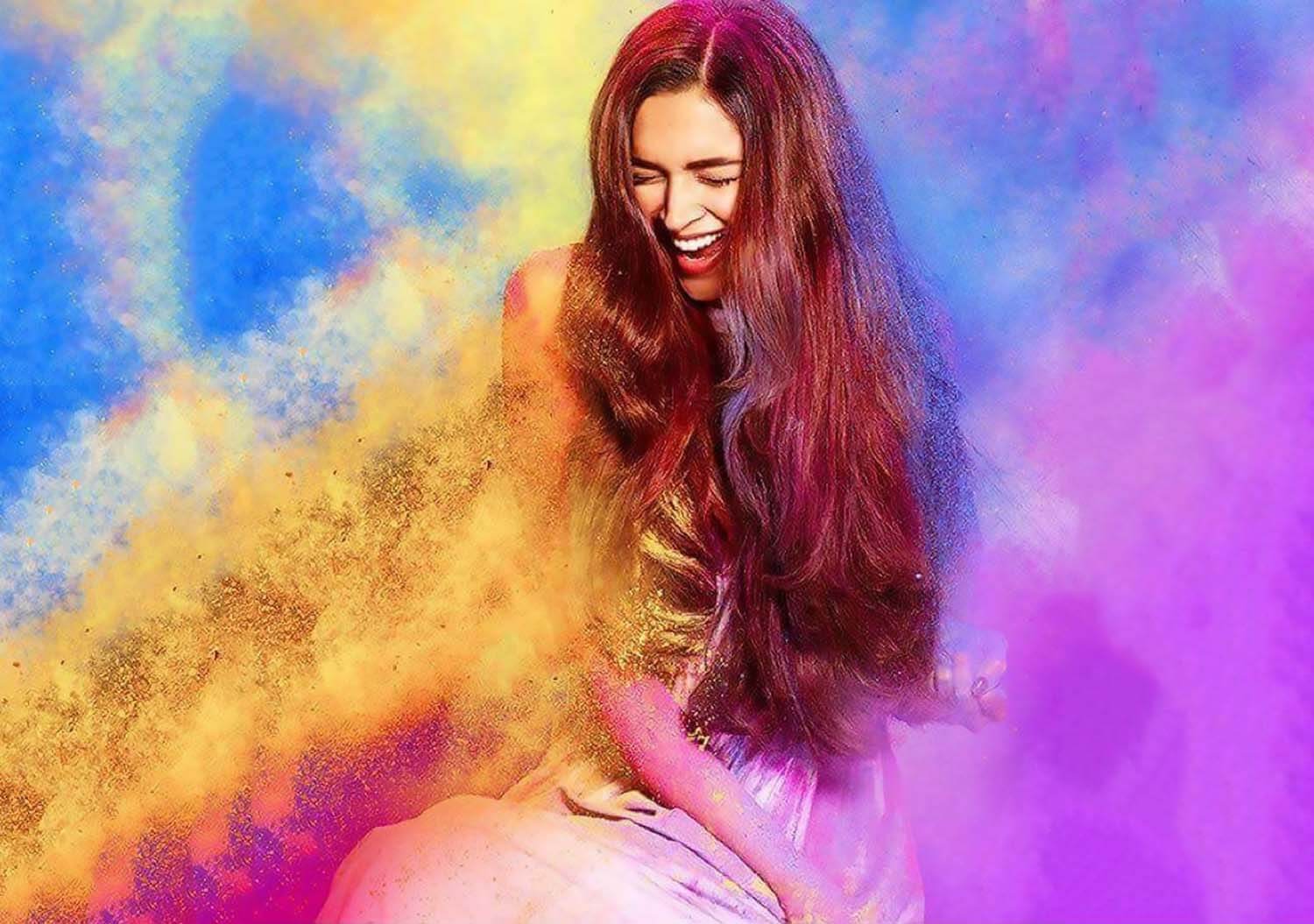 Holi is that time of the year when we let loose our wild side and have uninhibited fun and frolic. Holi is about celebrations with family and friends. But often in the spirit of celebration, we tend to ignore our skin and hair have to bear the onslaught of post-Holi chemical damage.
The last few years, I have had people visiting me post-Holi with the inability to remove the Holi colours or staining of skin with them, hair problems, and skincare reactions. These problems are increasing due to the use of metallic and harsh Holi colours.
Hence I thought of sharing some tips to protect skin and hair and have a safe Holi:
Pre-Holi Skincare & Haircare Tips :
Holi is generally towards the end of the winter season when our skin is already dry and depleted of moisture. Dry skin is more vulnerable to chemical damage and skin problems. Hence, develop a skin moisturizing routine for your skin a few days before Holi to minimize skin damage. I suggest trying moisturizing the exposed areas like the face, nape of the neck, arms and legs at least 3-4 times a day. Use a dermatologist prescribed ceramide repair moisturizers such as Cetaphil Restoraderm or Bioderma Atoderm Intensive moisturizing lotion.
On the day you set out to play Holi, apply the moisturizer all over the body 30-45 mins before you step out so it is well absorbed by the skin. It is also easier to remove the colours from well-moisturized skin than dry skin.
Yes, sunscreen is a must even when you go out to play Holi. Apply a broad-spectrum sunscreen on all the exposed areas and avoid makeup if possible.
Wear clothes that cover the maximum surface of your body such as full sleeves and full salwar or pants. Light, cotton colours are recommended for skin protection.
Paint your nails in bright, dark colours so that your nails and cuticles are protected.
Coconut oil is a good source of hydration and nourishment for hair. Massage your hair and scalp with coconut oil before stepping out for Holi fun.
Avoid too many hair treatments like straightening, highlights and blonde hair colours before Holi as it will dry the hair and make it more prone to hair damage.
Tie up your hair instead of leaving it loose to reduce its exposure to colours and damage. Adding a bandana or scarf to hair ups the style quotient and also gives additional hair protection.
I generally advise against skin treatments of any kind such as peels, lasers, etc just prior to Holi to avoid any adverse reactions. However, certain treatments like jet facials and dermal fillers like Restylane Vital or Juvederm are very popular and safe before Holi. These revive, hydrate and refurbish the skin and give the much-needed festival glow.
Try to stick to organic Holi colours. In case it is not always possible and you develop a skin problem, visit your dermatologist.
Post-Holi Skincare & Haircare Tips:
Once you come back from your Holi play, immediately wash off the Holi colours. Brush off the dry colours with your hands as they come off faster in this manner. After that do the water rise and then use a soap-free body wash to remove the colours. Don't use too hot water to remove colours. 
Home remedies for post-Holi wash are: Use a mixture of sea salt, glycerine and a few drops of aroma oil as they have an anti-bacterial and anti-fungal effect and can take care of the bad effects of chemical colours. Alternatively, a paste of besan and milk can also be used for bathing.
After the bath, the skin can be very dry as a lot of scrubbing is usually done to remove the Holi colours. Treat your skin with thick, repaired moisturizer and continue doing it for a few days post-Holi. 
Use a sulphate free shampoo like Sebamed anti-dry shampoo to wash off the colours and replenish the hair health.
In case the skin looks irritated or dehydrated, visit your dermatologist to get it treated.
Ensure a diet rich in antioxidants, proteins and lots of water to stay skin fit for Holi.
TAC brings a range of herbal colours ensuring you can play safe and be safe!
Made with natural ingredients of Cornflour, Rice Powder, Food Colours & Essential Oils, all the Holi colours from TAC are soft, light-textured and do not irritate the skin. They can be easily removed by rinsing with water, without leaving any permanent stain on the body. Each packet of colour carries a scent from notes of different essential oils. The natural colours by TAC are available in five different shades of 100gm packs: Red, Yellow, Green, Pink and  Blue. The options of multi-packs are available too.  The organic, toxin-free natural colours have a soothing fragrance and are pet friendly as well.