Holi is among our favorite Indian commemorations, and it surely is one of the most fun-filled galas. Exchanging gifts can be the most exciting gamble. So, whether they celebrate with colors or without colors, awe your loved ones with some special gifts we've handpicked for you.
Holi with Khoya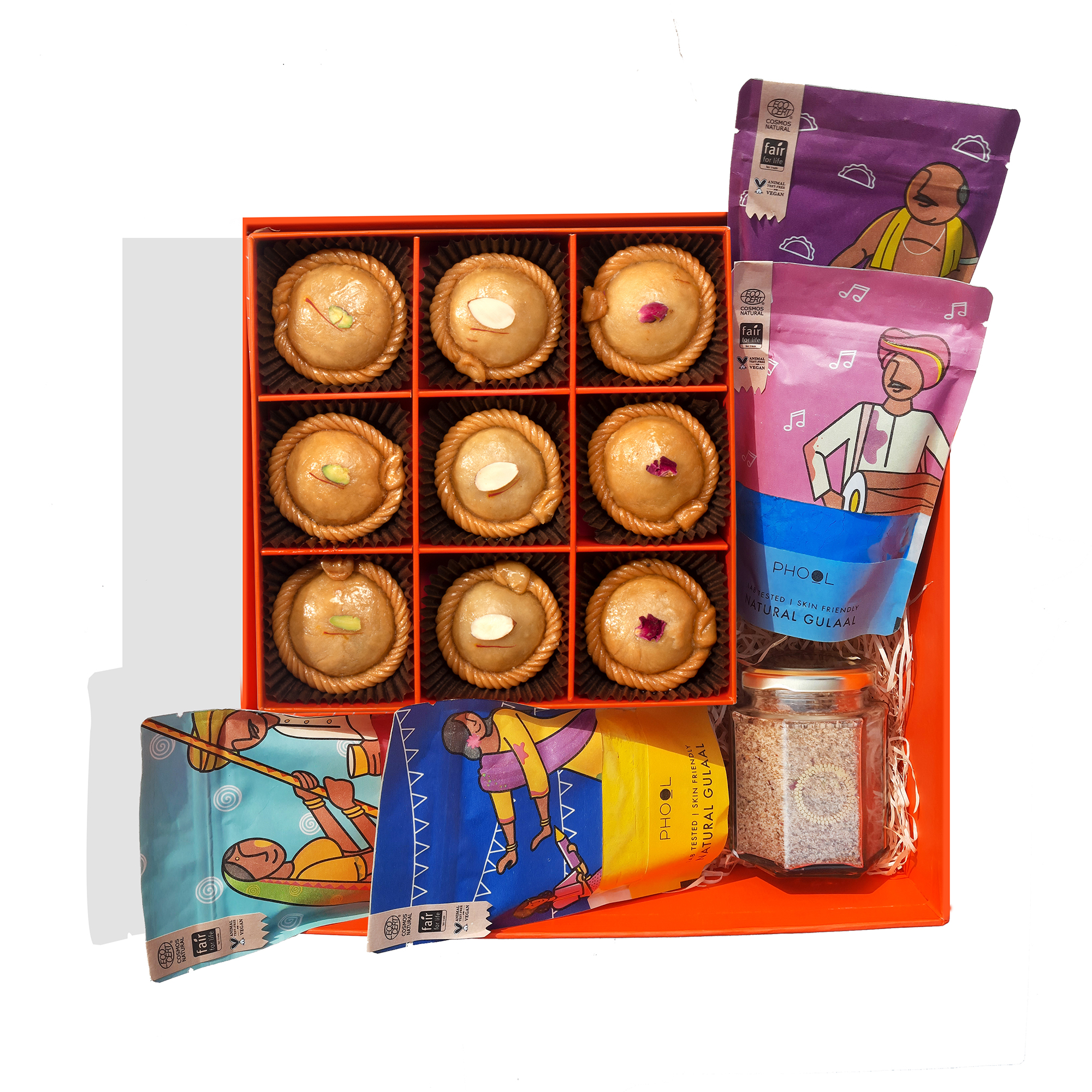 Khoya has offered specially crafted Holi packages for the auspicious occasion of Holi. Enjoy the wonderful Chandrakala Gujias with Khoya's Box of 9, which comes in three delightful flavors: Classic Khoya, Walnut, and Coconut, and costs 1000 rupees. Experience the rich flavor of Classic Khoya, which is made with fresh khoya, dry fruits, saffron, and toasted desiccated coconut.
Butterfly Ayurveda cookies
Cookies? Yes, but make it healthy. Butterfly Ayurveda is a homegrown brand that offers a range of Ayurvedic products including Ayurveda-based cookies. Surprise your health-conscious friends and family with these cookies which come in different flavors like Fruit n nut and Diabe choice.
Gift Basket by RAYA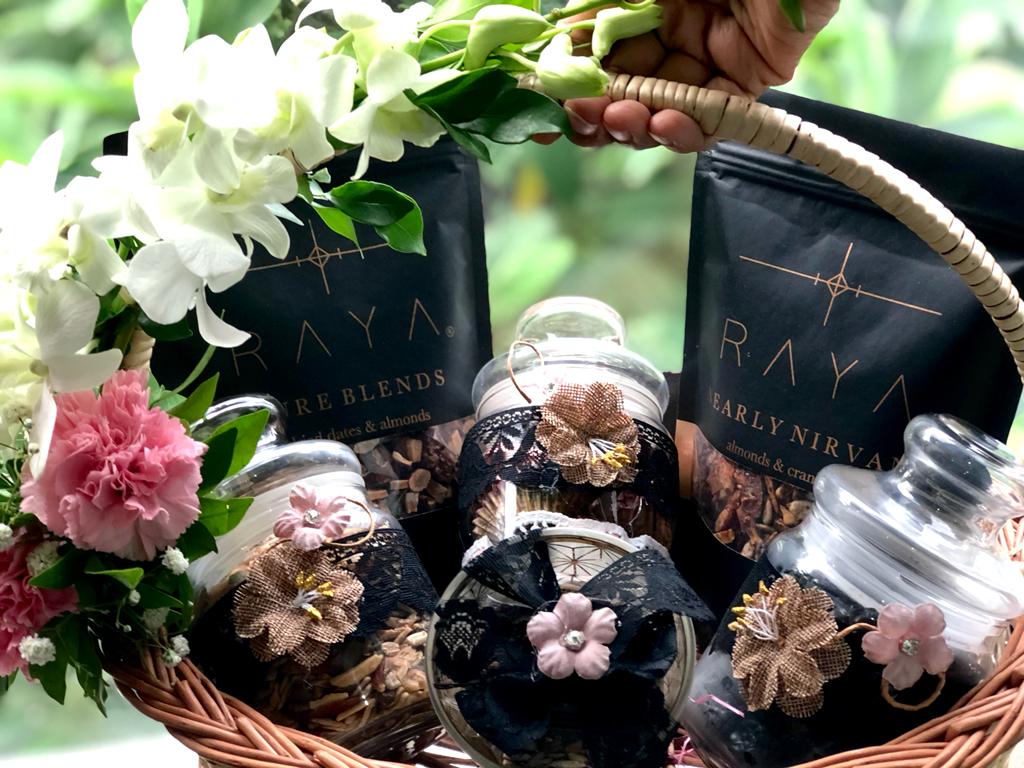 Gold gift baskets from RAYA can be an ideal gifting option as it includes 150 gm Nearly nirvana,150 gm Pure Blends (dried dates and almonds),150 gm Pure blends (apricot and almond), 2 Decorated glass jars, 6 Choco date bites, 250gm plum berries, 1 box Rose bites/ almond blueberry bites,10 Pure energy bars. 
Onelife's Plant Protein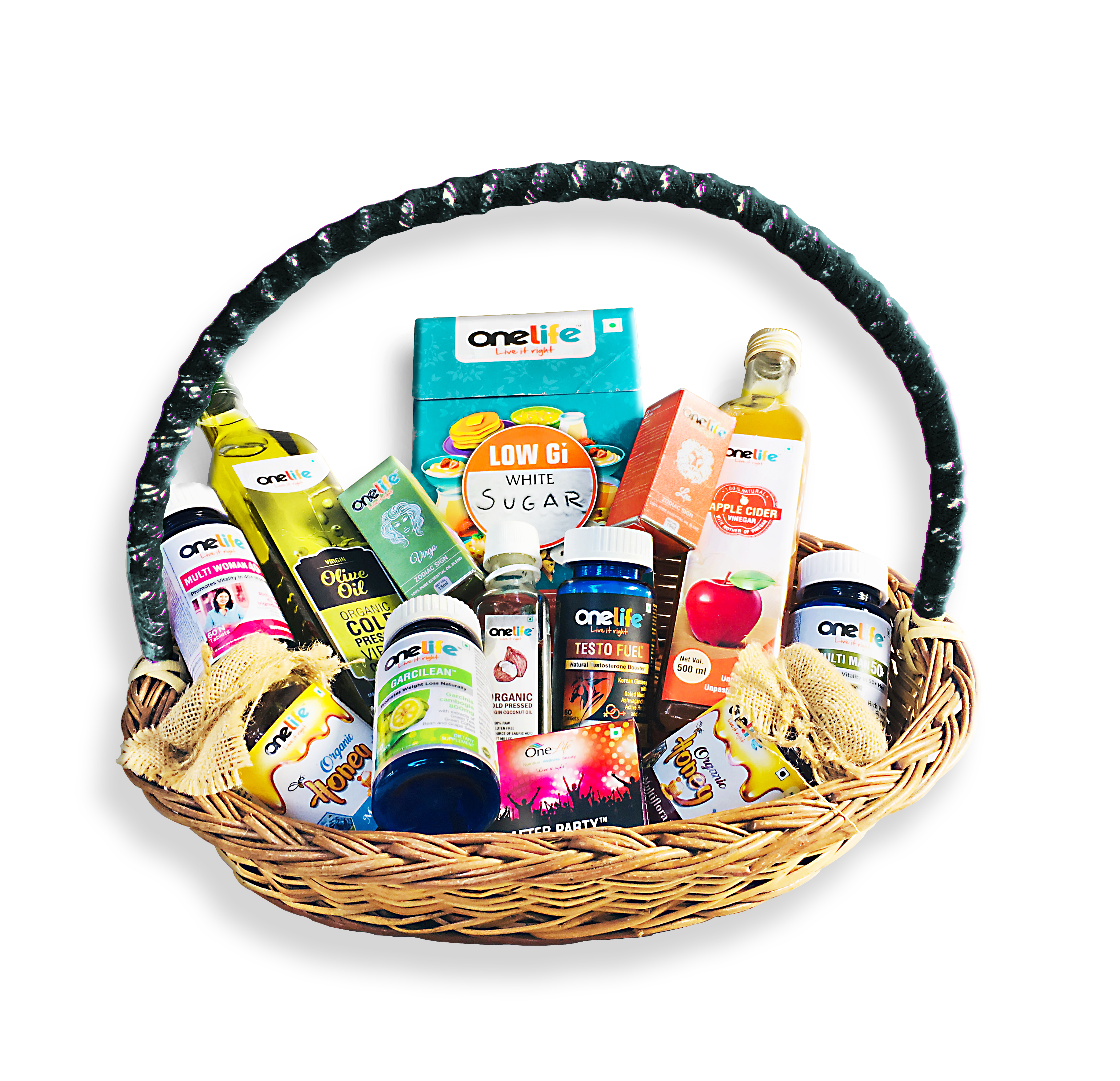 Onelife's range of personalized wellness hampers is just the perfect fit for you to celebrate this season of colors. With an array of wellness+beauty products, pamper your dearest with something really precious and invest in their health this Holi. 
Cozy gifts by Sleepydoo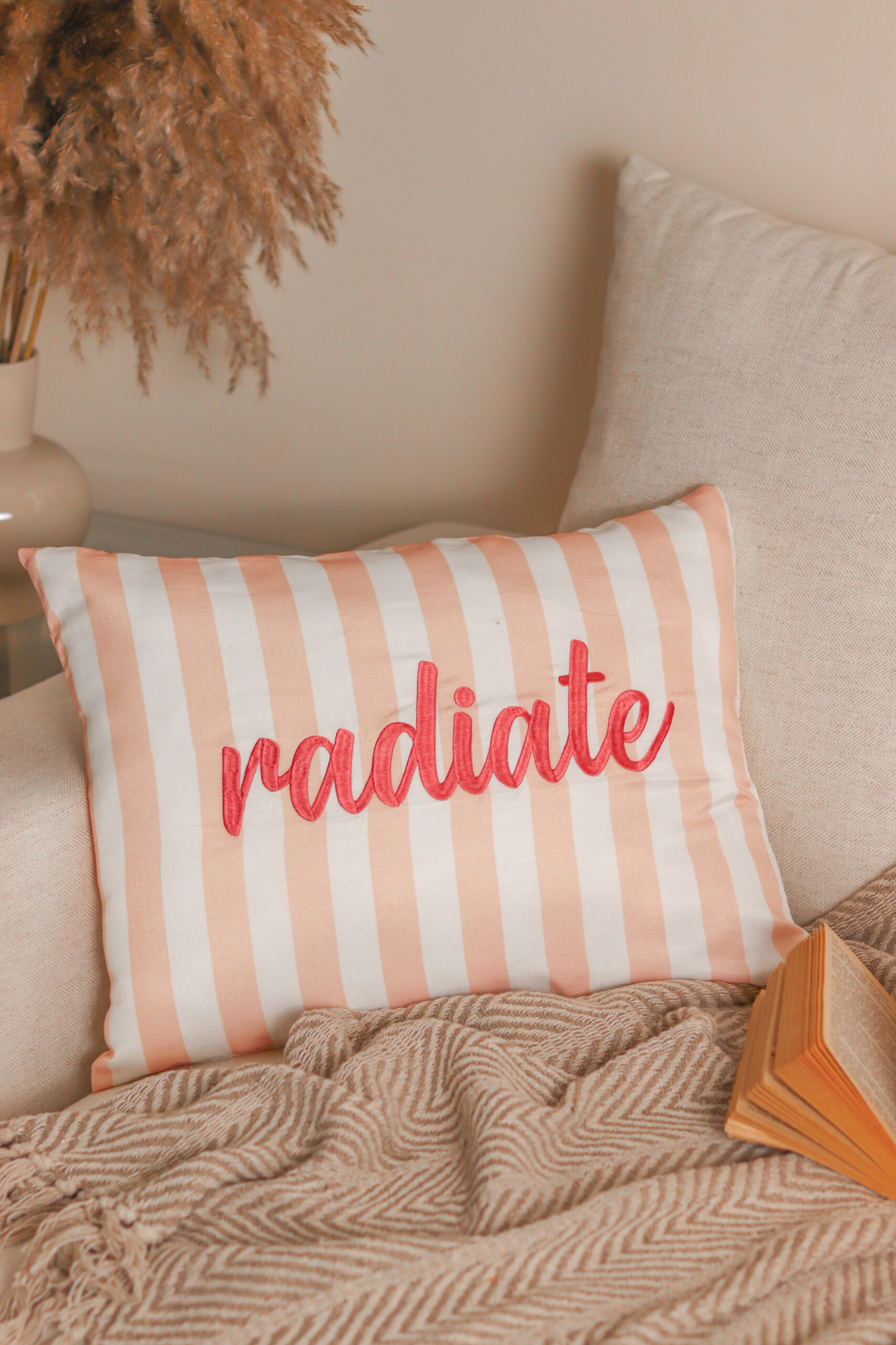 Sleepy doo has a perfect range to make your homestays comfortable with their cuddle-worthy pillows and aromatic candles. So if you have plans to avoid colors and just chill out at home, what's better than gifting comfort to yourself?
No.6 Candle by Westside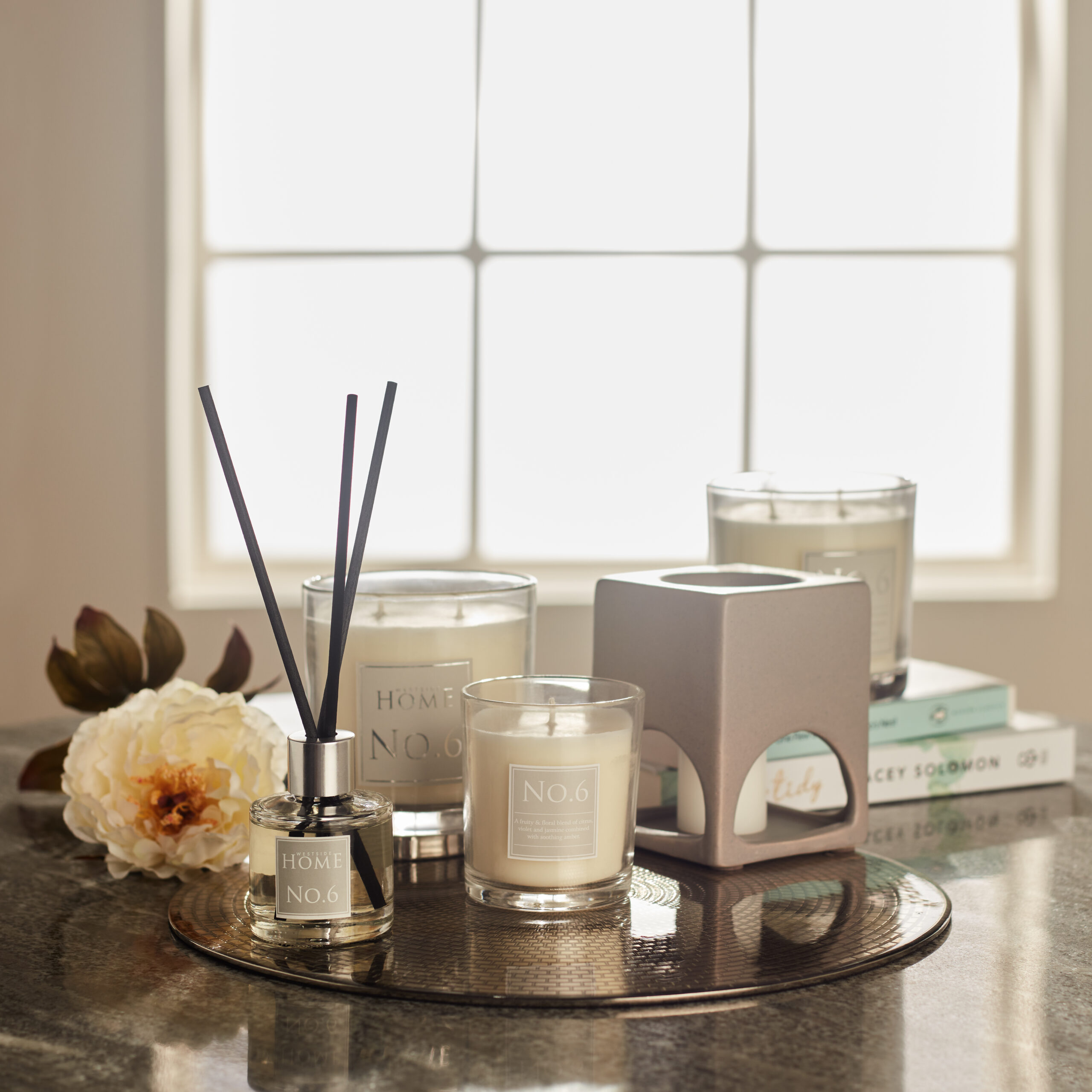 Westside Home's No.6 short scented candle instantly enhances the aroma in your home area and brings you into festive mode. This piece is wrapped in a glass container with a metallic top for practical appeal and features a fruity and flowery blend of citrus fragrances with a blend of violet, jasmine, and a hint of relaxing amber that creates a sweet smell.